San Javier is a small town a in the province of Murcia. It is situated at the northern end of Murcia's coastline, the Costa Cálida. This modern-looking town has a beautiful seafront and it holds on to its fishing heritage. The vast and unspoiled beaches are enclosed by a 21 km (13 Miles) long sandspit, the La Manga del Mar Menor creating unique bathing conditions with warm, shallow water. The town has an interesting history. It arose around a shrine that was built at the beginning of the 17th century and dedicated to the Apostle San Francisco Javier. Tourism and agriculture are principal drivers of economy. There are many water sports and leisure opportunities for visitors who choose to come to visit.
Why should people stay in San Javier during the winter?
San Javier is a good choice for snowbirds because of the beautiful beaches and promenade with bars and restaurants. The beaches are less commercialized than some other places and that can give you a more relaxed feeling. Winters are a great time to visit because of usually fine weather. The shallow waters are great for water-related activities like sailing and paddling. The area is safe and has enough shops for a good shopping experience. The festivals like the annual Romería de San Blas in February and the arrival of The Three Kingsattract and gather visitors and locals from the neighboring municipalities. They are an embodiment of color and joy and offer a truly Spanish experience.
Climate
The climate of the Murcia region is considered the most ideal throughout Spain. San Javier like its neighboring areas boasts the highest sunshine hours and lowest rainfall which makes it a perfect destination. The temperature usually varies between 18°C - 20°C (64°F - 68°F) during the day and can drop at night.

Things to see in San Javier
This town is famous for its numerous surrounding beaches which are not as spoiled as some other areas and safe for water activities like sailing. Other places to visit besides the beaches in San Javier are:
Mar Menor is a coastal saltwater lagoon in the Iberian Peninsula. It is the largest lagoon in Spain. The lagoon is separated from the Mediterranean Sea by La Manga del Mar Menor, a sandbar 22 km (14 Miles) in length.
Mision de San Francisco Javier Vigge-Biaundo is a beautiful church named after the Apostle San Francisco Javier.
Religious Art Museum is an interesting museum to visit for understanding the religious backgrounds and history of the region.
The Local History Museum is the best place to learn about local history. In their displays, you can find objects that span from family, social and cultural aspects to its agricultural and fishing tradition, and not forgetting, the development in aviationas.
Things to see not far from San Javier
San Javeir and its surrounding villages and municipalities are considered very traditional and beautiful in regards of landscape and culture. Some of the places listed below are not far from and can be easily accessed:
Santiago de la Ribera is located on the Mar Menor on the coast of Murcia. This old fishing village has 4 km (2 Miles) of the beach, with fine, golden sand. It has an attractive, palm-lined promenade that runs the length of the beach.
Mud Baths in Lo Pagan is a relaxing and therapeutic activity for visitors while visiting the Mar Menor. The mud is thoroughly plastered onto the body to enrich the skin before washing it all away. It is said to have healing properties.
Salinas y Arenales de San Pedro del Pinatar is a coastal and natural reserve with salt flats & sand dunes where migratory birds such as flamingos can be seen.
Los Alcázares is 6 km (4 Miles) from San Javier boasts some of the best beaches and golf courses of the region.
Torre Pacheco is 12 km (7 Miles) from San Javier and is a famous hotspot because of its street markets, bars, and restaurants. It also has some good golf courses and a train station of its own.
Cartagena is 13 km (8 Miles) from the town of San Javier. It is a city with a large number of beaches which are rated for their quality and cleanliness.
Murcia is the capital city and is 31 km (19 Miles) from San Javier with lots of historical and architectural sights to visit. There is a train station in Murcia as well.
Activities in San Javier in the winter
Visitors can fill up their days by doing a variety of activities around the village and nearby countryside. Some of them are:
The majority of the sailing schools take place in the Mar Menor Marine Resort, and they give you an unforgettable experience in a unique setting in the Mar Menor.
San Javier is an ideal destination for cyclists. The serene rural landscape makes for a perfect setting for a bike ride.
Walking is also an option for those who are interested in experiencing and exploring the rural landscape up-close. There are some beautiful trails in the mountainous regions and the countryside surrounding the town.
Yoga retreats are for those who want to spend the whole day on the beach and enjoy it to the fullest.
Mud baths for a relaxing and healing experience at the Mar Menor.
Golfers might like to visit the many golf courses in the region.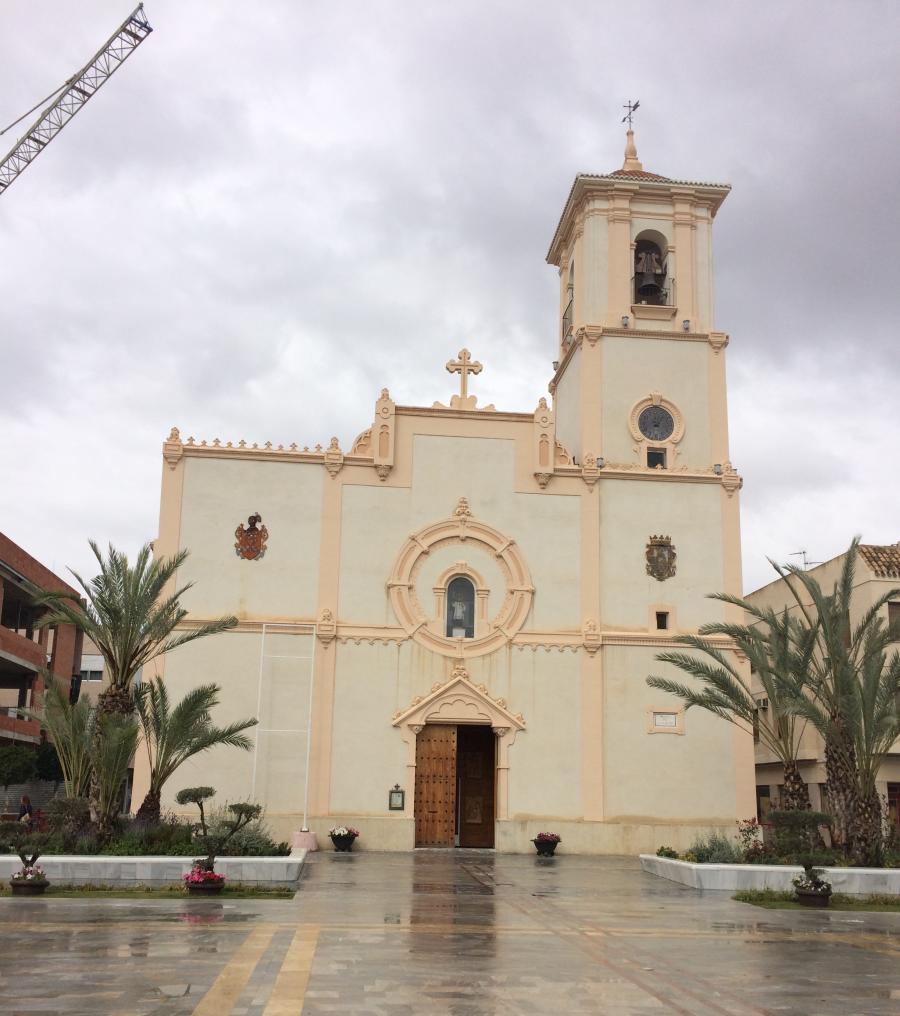 Shopping + Restaurants. Are they open in the winter?
You will find enough shops and restaurants that are open in the winter, but near the coast, a lot of shops and restaurants focusing on tourists will be closed, or are only open at the weekends.
Street style shopping is a very traditional part of Spain and these Spanish street shops are a great way to pick up some amazing bargains and offer an enormous range of products for sale, including clothes & accessories, shoes, beauty products, household items, soft furnishings as well as some of the freshest fruit and vegetables around.
The municipality of San Javier has 3 weekly markets. The first one takes place on every Thursday, from 8am till 2pm. The second one is in Santiago de la Ribera which takes place every Wednesday morning and the third one is at the La Manga de Mar Menor held every Saturday morning. There is also a shopping mall and entertainment complex called Dos Mares for interested visitors.
The village offers great options in gastronomy. The local specialty is called Caldero, a typical coastal dish made up of rice and fresh fish with a secret ingredient ñoras which is a sun-dried pepper grown in Murcia. There are many restaurants in San Javier serving local specialities as well as cuisines from around the world. Some of them are:
Txio restaurant
Lopez Bar
Vinissimo
Vintage Restaurante
Restautante Asia
Transport
Murcia International Airport (RMU) also known as Murcia Corvera Airport is situated 33 km (21 Miles) from San Javier. The airport serves several destinations, but is not as busy as Alicante airport. You can travel by bus from the airport to San Javier, but this is only possible a couple times a day. Check for more details: https://www.rome2rio.com/map/Corvera-Airport-RMU/San-Javier-Murcia-Spain
Bus station within the village gives its inhabitants an efficient way of commuting. Check with the local tourist office for the schedule and timetables. The winter service will be less frequent and will start later and end earlier than in the summer. The official website has more information. Other than that travelers can visit for schedules and routes daily on https://getbybus.com/en/bus-from-san-javier
There is no train station within San Javier. The nearest station is the station at Torre Pacheco which is 12 km (7 Miles) away, or the Murcia Railway Station which is situated almost 30 km (19 Miles) from San Javier.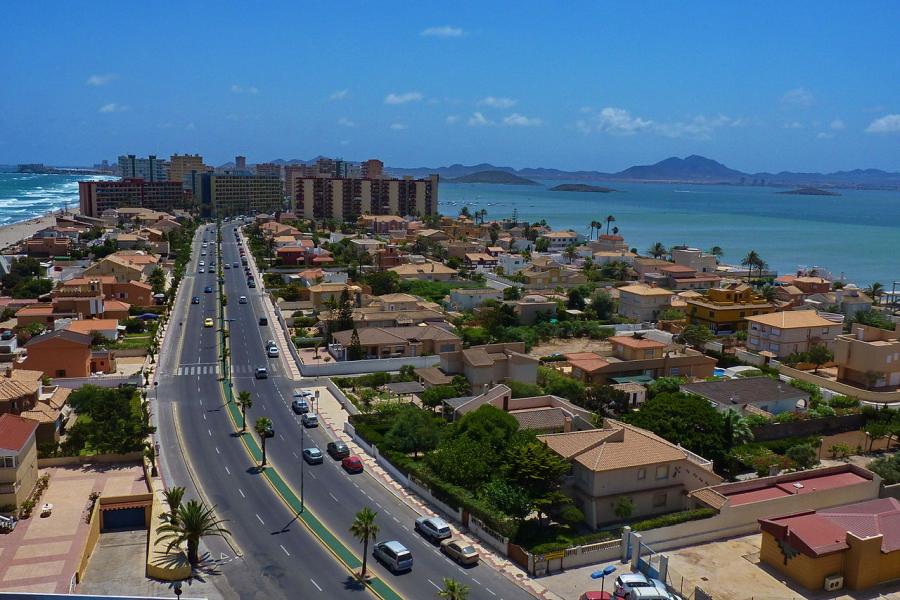 Health
Visitors to the town can have easy access to some private clinics as well as good hospitals like Hospital San Javier which is a state of the art modern facility with more than one location in the region. It has doctors and staff that will speak some English. It is open for 24 hours in case of emergency.
You can also find several dentists in the area. are also available in the hospital.
Accommodation
Visitors looking for long term stay in San Javier can find help regarding apartment and villa rentals on global websites like www.airbnb.com or find local realtors on websites like www.rentalia.com/holiday-rentals-san-javier/. A two bedroom apartment can easily be rented from around €600 (approx. $715, £536, $929 CAD, $970 AUD) per night.
You can also visit www.homeaway.com for recommendations and price comparisons with other websites.
Winter Camping
There are many camping sites around the Murcia region itself but San Javier only has one camping site and it is open in the winter. It has its own website which can be visited in order to find information about camp area and charges:
Camping San Javier https://www.campingsanjavier.es/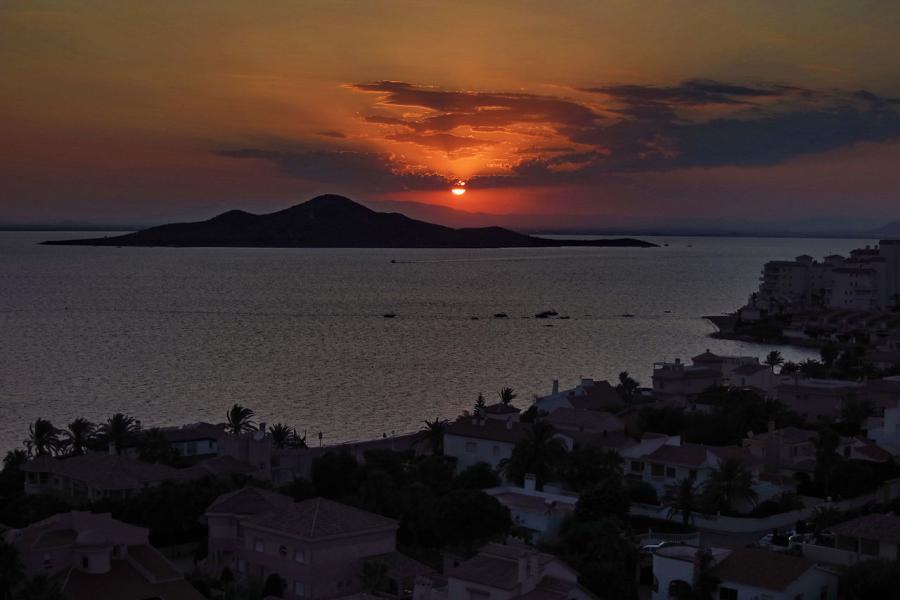 RV/Campers/Motorhome
If you own a Campervan or RV you can pitch up or park in the RV park at Camping Pueblo de San Javier https://www.campingsanjavier.es/
Packing List
Weather: The winter weather in San Javier (Spain) will normally be warm during the day and can be cold during the night. You have to pack accordingly.

Warm clothing: Even when you go to a warm location like San Javier (Spain) you should not forget to take some things with you for your trip back home. When you return you are adapted to the warmer weather and need something to protect you from your hometown temperatures.

Consider the Weather: Always look at the type of weather in San Javier (Spain). Things like humidity, wind, and rain do not show up in the temperature graph but can have a great impact on your wardrobe. There are several sites with long term forecasts and climate information. Is there often a short afternoon downpour like in the tropics, you maybe need to take a strong umbrella and shoos that can cope with the rain. If there is often a lot of wind you might need a more wind-resistant coat.

Check the local Shopping options: Try to find information about the local shopping options near your location in San Javier (Spain). Are there stores where you can buy all your daily supplies, or are some things difficult to get? For some more remote locations, the options can be limited. If a certain item is really important for you might need to take it with you.

Look at the Local Culture: The local culture in San Javier (Spain) can impact your wardrobe. If most activities are in more upscale locations you might take some more appropriate clothes with you. Or travelling if you travel to certain countries women need to cover themselves in certain areas.

Amenities: Know what's Included in your house or apartment. Is there a coffee maker, a toaster, a washer and dryer, an iron, what is in the kitchen, what kind of towels are there? Things that are there means you do not have to take them with you. A furnished apartment or house can mean something from a few pieces of furniture to a well-stocked place with all the things you have at home. But most of the time your rental will not be stocked.

Mix and match: Wear layers so you can use your wardrobe more efficiently. And do not worry about wearing something more often, probably only you will notice this.

Important for you: If there is something that is really important for you that you want to have present in your house or apartment, take it with you. This can be something like a special knife for the kitchen, or a small mirror that you use in the morning. You can also purchase it locally if it is not that expensive.

Pet supplies: If you take your pet with you don't forget to take supplies for a few days with you. And enough medication, vitamins, or other supplies if you can not purchase them in San Javier (Spain) locally.

Food: Don't take a lot of food with you. Only when there is something you really can not live without you, and it is not too heavy you could consider taking it with you.

Towels: Not all locations include bigger towels for the swimming pool or a visit to the beach. If you have to take them and don't have a lot of room you can buy some big thin towels.

Office supplies: Normally you will not find any office supplies in your house or apartment. If you think you will use them you could pack some supplies like a scissor, notepaper, envelopes, some pens, and more depending on your needs.

Limit yourself: Don't take too many shoes and jackets, you will not need them that often.

Best-fitting: Bring your favorite and best-fitting items that can multi-function

Washer: Do you have a washer and dryer onsite, you don't need to pack a lot of clothes
Clothing
Basics
Casual
Smart
Footwear
Toiletries
Beauty
Hygiene
Clothing
Basics
Casual
Outdoor
Footwear
Accessories
Toiletries
Medicine
Miscellaneous
Other
Toiletries
Beauty
Hygiene
Hair
Other
Medicine
Miscellaneous
Technology
Travel and Free time
Travel
Free time
Important
Documents
Money