Spend your fall, winter, or spring in Israel: Is Israel a good snowbird location?
Snowbirds who are looking to visit the Middle East during the colder winter months can look no further than visiting the stunning State of Israel. Israel sits on the Southeast shore of the Mediterranean Sea which translates to beautiful weather and sea breezes you will be sure to appreciate during your visit. Although Israel is a small country, it packs a punch with it's diverse geographical features. Israel draws tourists year-round not only because of its stunning beauty and numerous attractions, but Israel's thriving tourism industry can also be attributed to the country being recognized as the Holy Land by most religions. Its capital city of Jerusalem sits in the center of the country and draws many pilgrims each year.
The official language spoken in Israel is Hebrew and many nationals also speak Arabic as well. A lot of locals and people living in Israel also speak English. Israel has a rich history and culture with some of the earliest evidence of human migration out of Africa since the Middle Bronze and Iron ages. Israel also has some of the oldest civilizations of the world as archaeologists and historians agree that the kingdom of Israel existed as far back as 900 BCE before being conquered in720 BCE by the Neo-Assyrian Empire.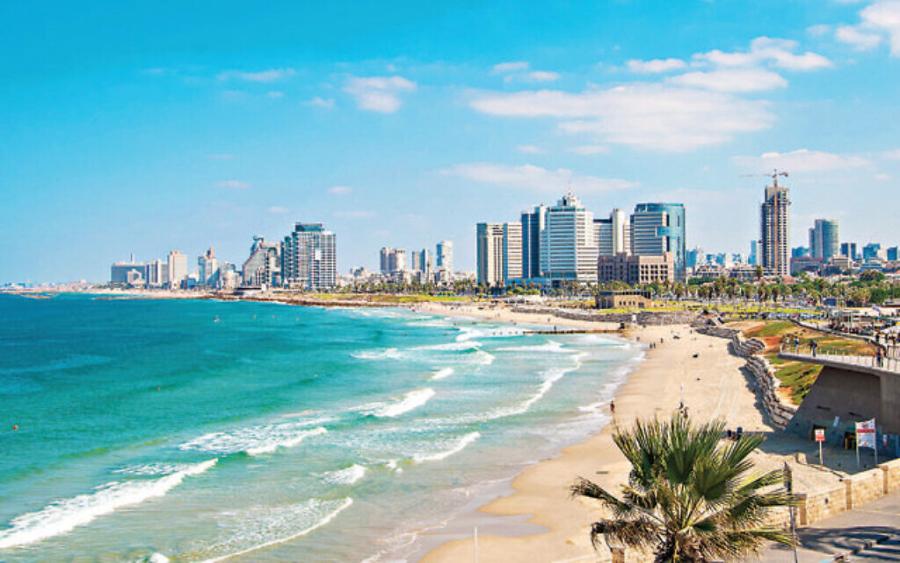 Why should people stay in Israel
Although it can get colder during the winter months in Israel, it is still a delightful place to tour during this period. Places like the Dead Sea and Masada remain open, and the weather is usually nice and relatively warm, and Elat will have mostly sunny weather and the red sea will be a perfect place for a swim. There are also indoor activities that you can partake in if the weather is not favorable for outdoor trips. There are countless attractions like museums and caves that snowbirds can visit during the winter as most places stay open but may close earlier than usual. Winter months are also a great time to visit Israel as it is not as crowded as summer and most things are less expensive than usual. The northern region of the country is also more lush, green and dotted with flowers at this time so snowbirds who are nature lovers will certainly have a lot to see and take in.
Climate
The climate in Israel during the winter months varies from cool to warm with occasional heavy rainfall, so snowbirds are advised to also pack some waterproof outfits as well as protective items like umbrellas and rain coats. You may also want to pack a jacket or coat because it can get chilly depending on the region you are visiting. The geography and weather in Israel is very diverse so don't expect each city to have the same weather at a time. It could be 9°C - °C (48°F - 32°F) in Jerusalem and after a riding into Tel Aviv, you could find 14°C - °C (57°F - 32°F) weather. The mountainous regions in Israel also experience snow in January and February (you can even go skiing in most winters) with temperatures dropping to 5°C - °C (41°F - 32°F) in places like Galilee and Jerusalem. Overall, temperatures ranges from °C - °C (32°F - 32°F) in most parts of the country during winter. Elat is the warmest place in Israel, with normal day temperatures well above 20°C - °C (68°F - 32°F), and even in the coldest month it can even reach as high as 30°C - °C (86°F - 32°F).

Safety
Israel is a very safe country with a low crime rate and infrequent terrorist attacks. Snowbirds are however advised to be cautious and stay aware of their surroundings to avoid getting into any trouble, especially if you are visiting regions close to the borders Israel shares with Lebanon, Syria, and the West Bank. Snowbirds are also advised to keep their personal effects like passports, credit cards, and other valuables safe as they tour Israel.
Communication, internet, and cellphone in Israel
The official languages spoken in Israel are Hebrew and Arabic, but English is spoken everywhere. You will not have a language problem. The Internet is available everywhere and you can use your mobile phone in all places. But roaming can get very expensive, so it is advised to buy a local sim card. You can get a prepaid sim card that allows for unlimited calls and SMS plus 30GB data for $45 (approx. €41, £37, $60 CAD, $65 AUD).
Wintersun Locations in Israel
Mitzpe Ramon: This small town with only 5,000 residents is close to some of the amazing sights to see in Israel like the Ramon crater with its spectacular views. Accommodation in this area is also very affordable and there are tons of activities to partake in like jeep tours of the deserts. There are well-stocked supermarkets and interesting shops and restaurants.
Haifa: This port city in the north of Israel boasts some of the most delicious Israeli food and sites like the Carmel Mountains, Bahai Gardens, and a beautiful shoreline. It also has pleasant year-round weather with blooming flowers.
Akko: Akko is home to one of the UNESCO heritage sites located in Israel among other historical sites that would pique your interest. There are also lots of local delicacies to try like freshly caught fish and hummus with affordable accommodation.
Eilat: The warmest place in Israel during the winter, and a perfect place for a relaxing time.
Tel Aviv: The biggest, cosmopolitan city on the Mediterranean sea. A nice boulevard and beach with restaurants and small shops.
Things to see in Israel
The dead sea: One cannot mention Israel without talking about the dead sea. This attracts visitors year-round because of its healing properties as people cover themselves in dead sea mud. It is also world-famous for being the only sea you can float effortlessly in and relax. If you would rather not float, you can enjoy the views and observe the beauty of nature.
Beaches: Because of its advantageous location, there are tons of stunning beaches along Israel's Mediterranean coast and in Elat at the Red sea. This where snowbirds can gaze at the beautiful waves, sunbathe, or swim.
Deserts: Israel also has some of the most beautiful deserts in the world where snowbirds can take jeep rides, ride a camel, or witness a flash flood.
Historical sites: Israel is home to many historical sites that are not only impressive but inspiring as well. Whether you are religious or not, the sites are something to behold and offer insights into events that happened thousands of years ago. Sites like the Old City, Masada, Galilee, the underground cities of Jerusalem, and the Church of the Nativity are just a few must-see sites for all snowbirds.
Nature reserves: Israel is also home to several nature reserves where snowbirds can observe wildlife indigenous to the region and bask in nature. You can observe the Safari Park Ramat Gan's selection of the Middle East's most extensive group of animals. Bahai Gardens, Timna Park, and Ein Gedi Nature Reserve are among the top parks to see in Israel.
Museums: Israel has some of the world's leading museums in archaeology and art and in stark contrast, a modern design museum showcasing innovative designs and displays. Winter visitors may also wish to see the holocaust museums, historical exhibits, natural wonders, and living organisms in changing ecosystems displayed in Israel's museums as well.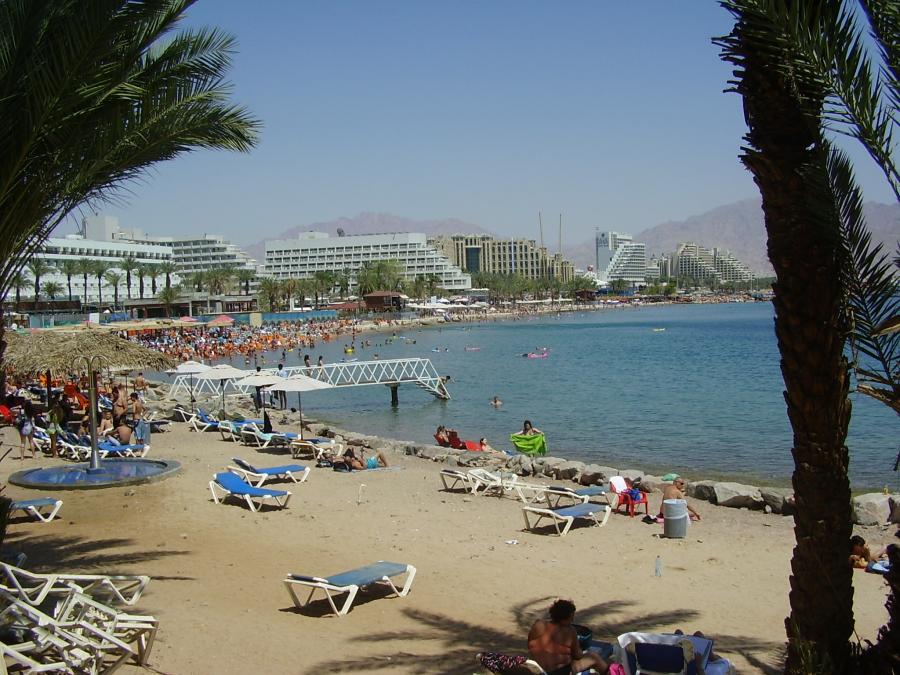 Activities in Israel in the fall, winter, or spring
Bird watching: During the winter months, thousands of different species of migratory birds can be spotted in Galilee. Snowbirds can have fun watching and taking pictures of birds they may never have seen before.
Hanukah: There is a festival held in December during the winter to celebrate Hanukah which lasts for 8 days. Lots of good food and the holiday spirit is felt throughout the country as locals celebrate the season.
Visit a local market: Also known as Shuk's, these local markets can be found in every major city. Snowbirds can haggle with vendors for deals on locally made souvenirs, artisan products, and food.
Try Israeli food: Among the pride of Israeli cuisine is Hummus and Falafel. No trip to Israel is complete without trying either falafel or hummus at either a restaurant or street food vendor. Served with either vegetables or meat, this delicacy made of crushed chickpeas will delight your taste buds.
Shopping + Restaurants. Are they open in the fall, winter, or spring?
Shops and restaurants are normally open during the winter. Only some of those targeting tourists can be closed during the low season. But in those cases, you will find other open shops and restaurants not far away.
Israel has many big supermarkets that sell all of your days to day needs, but you will also find many small places that are stocked from the floor to the ceiling with food and other products. Places like Tel Aviv will also have many high-end stores, where you can find many of the world's popular brands present.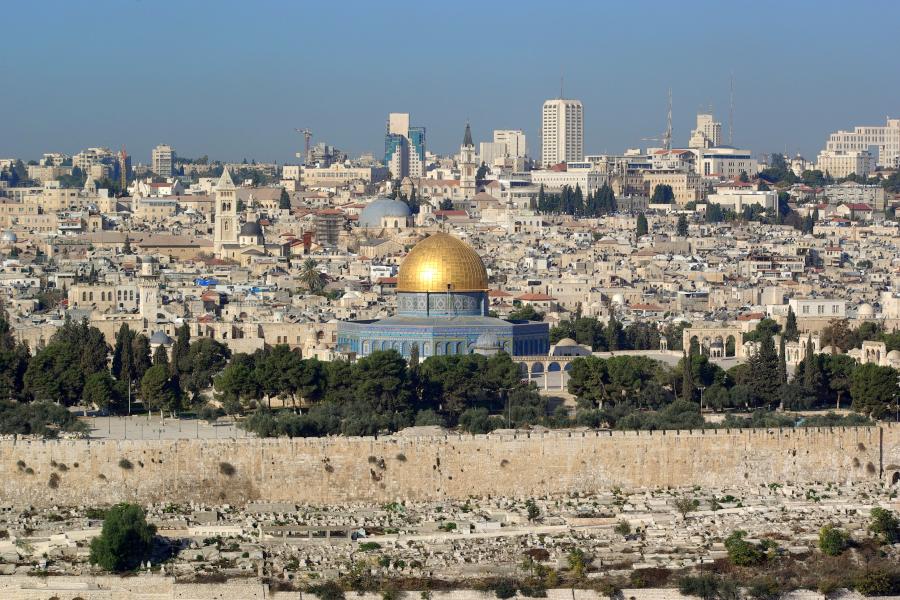 Transport
There are two main international airports in Israel conveniently located 18 km (11 Miles) north of Eilat is the Ramon Airport where most of the low-cost flights land and the other is the Ben Guiron Airport located from Tel Aviv and 45 km (28 Miles) from Jerusalem so gaining access to the major cities will be no trouble at all. Domestic flights are quite common and less expensive in the winter so air transport can be relied on to get around this small but beautiful country. Airfare starts from around $37.42 (approx. €34, £31, $50 CAD, $54 AUD) and Haifa airport is a major handler of domestic flights to Tel Aviv and Eilat.
Since Israel is such a small country, getting around is not difficult as you can get a taxi from any of the airports to your preferred city. You can also use a shared taxi called a "monit sherut" with other people heading in the same direction. Taxi tariffs usually start at about .
The most common forms of transportation in Israel are busses and trains. These are more reasonably priced than taxis as they have standard rates and tickets are purchased at the bus stations or from bus drivers. Snowbirds can buy a Rav Kav card to get a 20% discount on trips. The Rav Kav usually only works for trips within a city. Buses and trains typically do not operate during Jewish holidays and train and bus schedules can be found online. Intercity bus rides start from $4.57 (approx. €4, £3, $6 CAD, $6 AUD) bus rides within small cities start from $0.66 (approx. €0.61, £0.55, $0.89 CAD, $0.96 AUD) and in bigger cities at $1.43 (approx. €1.33, £1.19, $1.92 CAD, $2.08 AUD)
Renting a car is also a good idea if you prefer to drive yourself around. It also makes moving between cities easier since most drives are about half an hour long. The road networks in Israel are well maintained and safe. Expect to pay for parking in a lot of busier locations. There are also helpful signs on the streets in Hebrew, English, and Arabic. Renting a car for a week will cost about $117 (approx. €108, £97, $157 CAD, $170 AUD)
Health
Israel is known for having outstanding healthcare systems readily available for its citizens and permanent residents who enroll in its public health scheme. Terem, Clalit, and Natali are examples of nonprofit organizations that provide urgent health care to tourists in several cities like Jerusalem, Haifa, and Tel Aviv. We also recommend that snowbirds get travel health insurance before setting off for Israel. This may also come with a list of English speaking doctors and nearby clinics. There are high quality public and private clinics with well-trained doctors. Only a few doctors speak English so you will have to specifically request an English speaking doctor.

Accommodation
There are a good number of sublets, short lets, and apartments available for snowbirds to rent while staying in Israel. A lot of these apartments are close to bus and train stations so it's easy to move around town and soak in the wonderful sites each city has to offer. Renting a 3 or 4 bedroom flat for a month will cost about $1287 (approx. €1197, £1067, $1731 CAD, $1870 AUD) in major cities and a 1 or 2 bedroom will cost about $823 (approx. €765, £682, $1107 CAD, $1196 AUD)
Packing List
Weather: The fall, winter, and spring weather in Israel will normally be warm during the day and can be cold during the night. Of course in the fall and spring it will be warmer than in the winter. You have to pack accordingly.

Warm clothing: Even when you go to a warm location like Israel you should not forget to take some things with you for your trip back home. When you return you are adapted to the warmer weather and need something to protect you from your hometown temperatures.

Consider the Weather: Always look at the type of weather in Israel. Things like humidity, wind, and rain do not show up in the temperature graph but can have a great impact on your wardrobe. There are several sites with long term forecasts and climate information. Is there often a short afternoon downpour like in the tropics, you maybe need to take a strong umbrella and shoos that can cope with the rain. If there is often a lot of wind you might need a more wind-resistant coat.

Check the local Shopping options: Try to find information about the local shopping options near your location in Israel. Are there stores where you can buy all your daily supplies, or are some things difficult to get? For some more remote locations, the options can be limited. If a certain item is really important for you might need to take it with you.

Look at the Local Culture: The local culture in Israel can impact your wardrobe. If most activities are in more upscale locations you might take some more appropriate clothes with you. Or travelling if you travel to certain countries women need to cover themselves in certain areas.

Amenities: Know what's Included in your house or apartment. Is there a coffee maker, a toaster, a washer and dryer, an iron, what is in the kitchen, what kind of towels are there? Things that are there means you do not have to take them with you. A furnished apartment or house can mean something from a few pieces of furniture to a well-stocked place with all the things you have at home. But most of the time your rental will not be stocked.

Mix and match: Wear layers so you can use your wardrobe more efficiently. And do not worry about wearing something more often, probably only you will notice this.

Important for you: If there is something that is really important for you that you want to have present in your house or apartment, take it with you. This can be something like a special knife for the kitchen, or a small mirror that you use in the morning. You can also purchase it locally if it is not that expensive.

Pet supplies: If you take your pet with you don't forget to take supplies for a few days with you. And enough medication, vitamins, or other supplies if you can not purchase them in Israel locally.

Food: Don't take a lot of food with you. Only when there is something you really can not live without you, and it is not too heavy you could consider taking it with you.

Towels: Not all locations include bigger towels for the swimming pool or a visit to the beach. If you have to take them and don't have a lot of room you can buy some big thin towels.

Office supplies: Normally you will not find any office supplies in your house or apartment. If you think you will use them you could pack some supplies like a scissor, notepaper, envelopes, some pens, and more depending on your needs.

Limit yourself: Don't take too many shoes and jackets, you will not need them that often.

Best-fitting: Bring your favorite and best-fitting items that can multi-function

Washer: Do you have a washer and dryer onsite, you don't need to pack a lot of clothes
Clothing
Basics
Casual
Smart
Footwear
Toiletries
Beauty
Hygiene
Clothing
Basics
Casual
Outdoor
Footwear
Accessories
Toiletries
Medicine
Miscellaneous
Other
Toiletries
Beauty
Hygiene
Hair
Other
Medicine
Miscellaneous
Technology
Travel and Free time
Travel
Free time
Important
Documents
Money
Other locations close to this location:
Travelers' Map is loading...
If you see this after your page is loaded completely, leafletJS files are missing.
If you have any additions, or comments on the content on this page, please use our contact form to let us know.
Detailed weather during the year for Israel
What to do during the year in Israel