Spend your fall, winter, or spring in New Zealand: Is New Zealand a good snowbird location?
New Zealand is a beautiful country, made up of two large landmasses, The North and South Islands, and many other smaller islands. The terrain ranges from imposing snow-capped mountains to breathtaking forests to splendid beaches. Like its two islands, New Zealand's culture is a combination of Maori and British traditions. The capital is Wellington. A town on the southwestern tip of the Northern Island. The largest urban area, Auckland, is also on the Northern Island. The official languages are English and Maori.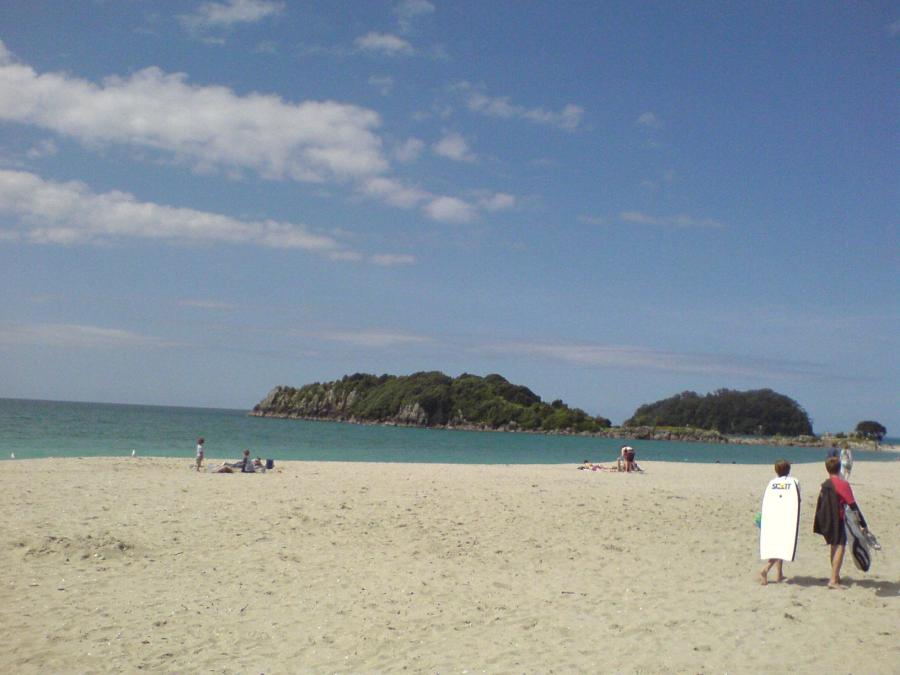 Why should people stay in New Zealand
First of all, winter in the northern hemisphere means summer in the southern hemisphere. And New Zealand is a nature lover's heaven, with clean unspoiled lands. Across the coasts are vast harbors, wonderful coastal views, and thanks to the ocean, you also get to enjoy delicious seafood.
From horse treks, golfing, cultural experiences, a variety of gardens, museums, delicious coffee, and the best beaches, New Zealand isn't short on options for snowbirds visiting the country.
Transportation around the islands is well above average with taxis, car rentals, buses, rail travel, ferries & water taxis, and domestic flights available. New Zealand also offers world-class healthcare services and affordable housing. Snowbirds can have all the fun they want, live comfortably, and stay healthy.
Climate
The Climate in New Zealand varies across the islands. Up North, there's subtropical weather during New Zealand's summer, and meanwhile, the inland alpine areas on the Southern island could have a temperature of about 14°F (-10°C) during New Zealand's winter. However, the country experiences mild temperatures throughout the year.
Autumn in New Zealand lasts from March to May and the weather is still fairly warm. There are fewer crowds around this season, so you can enjoy great deals on accommodations and fun activities. During spring, the weather begins to warm up, making it the perfect time for outdoor activities.

Safety
New Zealand is a safe country. For tourists exploring the wild, they don't have to worry about wild dangerous animals, as there are none. However, like most countries, crime exists in the country and the government warns tourists against hitchhiking. It is also important for snowbirds, that they shouldn't be traveling alone. They should at least be in the company of a tour guide, or a fellow snowbird.
Communication, internet, and cellphone in New Zealand
Seeing as New Zealand was colonized by the British, English is spoken across the country. However, the indigenous language, Maori, is also spoken commonly.
As roaming costs can be really expensive, it is advised to buy a local sim card for your phone.
Wintersun Locations in New Zealand
New Zealand has many perfect locations for your trip. Some examples on North Island:
Bay of Islands: In the north, you will find one of the favorite locations the bay of islands. Beautiful beaches, warm water for swimming, you can go sailing and join a dolphin tour. Also check New Zealand's most northern point, Cape Reinga with the big massive sand dunes and the Giant Kauri Trees.
Auckland: In and near the capital Auckland is a perfect snowbird location. Close to Auckland, you find the Hauraki Gulf with some beautiful and unique Islands to visit, like Waiheke Island.
Rotorua: Often seen as the culture and spa spots, Rotorua is the place where you can experience Maori Cultural. You will find natural spas and springs with water that has been heated by underground geothermic vents.
Gisborne: One of the most eastern locations in New Zealand, and home to the Rhythm and Vines event when Gisborne hosts all types of music.
Things to see in New Zealand
New Zealand has an abundance of so many things to see in the country. From nature parks to museums, and other interesting sites. Here are a couple of suggestions in no particular order:
Milford Sound: The site boasts of incredible waterfalls, seals & penguins, and famous Mitre Peak. It is one of New Zealand's most famous tourist attractions.
Bay of Islands: On the North Island of New Zealand, the bay of islands is most popular for big game fishing, sailing, and Maori sites.
Waitomo Glowworm caves: It is a cave at Waitomo on the north island of New Zealand. It is a popular attraction because of a glowworm species that are exclusively found in New Zealand. There are organized tours that include boat rides to experience the glowworms.
Te Puia: This location has a Maori Museum & geothermal geyser that attracts a great number of tourists all year round.
Vulcanos: New Zealand has several active volcanoes you can visit.
Museum of New Zealand Te Papa Tongarewa
Doubtful Sound
Auckland War Memorial Museum
White Island
Larnach Castle
Hamilton Garden
Canterbury Museum
Dunedin Railways
Otago central rail trail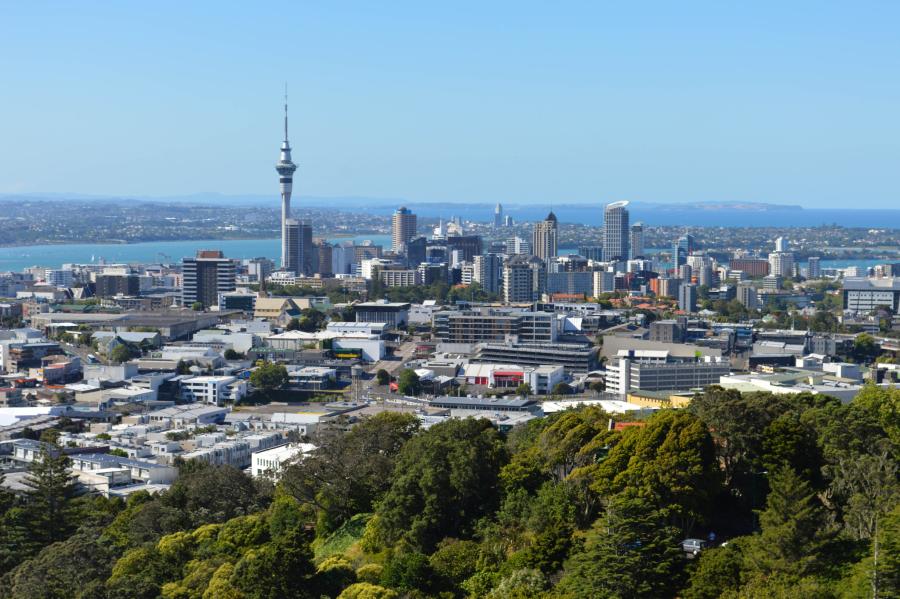 Activities in New Zealand
For snowbirds, there are so many activities during the summer in New Zealand. Some of these activities are free, while others may cost you some money. Here are some examples
Whale watching: you can get to see humpback & blue whales migrating.
Visit Orchards and Gardens
Experience Maori Culture: You can get to see some traditional dances, villages, or other ceremonies.
Visit active volcanoes
Cycling: If you are interested in cycling, you can cycle through the towns while experiencing nature.
Golfing: Golf enthusiasts can enjoy some interesting and beautiful golf courses.
Shopping: There are many options for shopping activities.
Visit Film Locations: you can take tours to see movie locations like the famous Hobbit village from the Lord of The Rings Movies.
Enjoy the best beaches: The coast of New Zealand has beautiful and sometimes secluded beaches.
Wellington Cable Car: You can enjoy a scenic train ride through town.
Taste of Auckland Food Festival.
Hokitika wild foods Festival.
Marlborough Food & wine festival.
Stargazing at Mount Cook and Canterbury: Watch the skies come alive with twinkling in the darkest night skies.
Hot Pools and health spas.
Watch oceans battle at Cape Reinga.
Shopping + Restaurants
New Zealand offers really good shopping and dining options across the country. Some of these locations might not be open during the winter, but you need not worry. Many other shops stay open throughout the year. Unlike most stores in the U.S or Europe, you can find things to be cheaper.
Restaurants offer delicious food and local delicacies like Lamington, Chocolate fish, 'Ota 'ika, sausage sizzle, blue grenadier, Muesli, White Bait, Anzac biscuit, Rewena bread, Pavlova, etc. In some of these restaurants, reservations may have to be made.
Transport
With so many activities to do and wonderful places to see, it is important to choose the right means of transportation that is convenient for you. Making the choice will depend on how quickly or comfortably you want to get from A to B. You could rent a car to drive yourself on your various trips, or take a bus trip.
To move between New Zealand's islands, you could board domestic flights. There are daily flights available between domestic airports. Auckland Airport is New Zealand's largest international airport and typically the busiest. Followed by Christchurch, Wellington, Queenstown, and Dunedin Airports.
Ferries also offer services between the North, south, and other islands. Snowbirds can also enjoy rail journeys to many locations in New Zealand and explore beautiful breathtaking landscapes in comfortable cars. However, the rail network isn't broad.
Health
New Zealand's public and private Healthcare are of excellent standards. Taxes fund the public care system. New Zealand offers permanent residents access to free or greatly subsidized health care. For tourists, however, they will have to register with a doctor before receiving care. There might also be long waiting periods in public hospitals. The private sector could be an alternative. It offers faster services but as expected, it is more expensive than public care.
On the bright side, without medical issues, it is unlikely that during your stay you will be visiting the doctor. New Zealand has few deadly animals so you may not encounter any dangers as you explore the country. Doctors are very well trained. There are also dentists available in hospitals and clinics. These doctors and other health practitioners all speak English and Maori.
Accommodation
Options for accommodation in New Zealand are diverse. You can easily find something that fits your level of comfort and budget. Top-quality accommodation can be found in most city centers but their prices are usually on the high side. You could opt to stay in smaller towns or other scenic and secluded locations for a cheaper price rate. Various options are available for housing such as Pet friendly, beachfront, lakeside, romantic retreats, etc.
Prices start from $170 (approx. €158, £138, $232 CAD, $253 AUD) for two bedroom houses, $260 (approx. €242, £212, $355 CAD, $386 AUD) for 3 bedrooms and $300 (approx. €279, £244, $409 CAD, $446 AUD) for 5 beds per month. For more information and booking, you can check the following sites: Airbnb, Bachcare, Book a Bach, and Holiday houses.
Packing List
Weather: The fall, winter, and spring weather in New Zealand will normally be warm during the day and can be cold during the night. Of course in the fall and spring it will be warmer than in the winter. You have to pack accordingly.

Warm clothing: Even when you go to a warm location like New Zealand you should not forget to take some things with you for your trip back home. When you return you are adapted to the warmer weather and need something to protect you from your hometown temperatures.

Consider the Weather: Always look at the type of weather in New Zealand. Things like humidity, wind, and rain do not show up in the temperature graph but can have a great impact on your wardrobe. There are several sites with long term forecasts and climate information. Is there often a short afternoon downpour like in the tropics, you maybe need to take a strong umbrella and shoos that can cope with the rain. If there is often a lot of wind you might need a more wind-resistant coat.

Check the local Shopping options: Try to find information about the local shopping options near your location in New Zealand. Are there stores where you can buy all your daily supplies, or are some things difficult to get? For some more remote locations, the options can be limited. If a certain item is really important for you might need to take it with you.

Look at the Local Culture: The local culture in New Zealand can impact your wardrobe. If most activities are in more upscale locations you might take some more appropriate clothes with you. Or travelling if you travel to certain countries women need to cover themselves in certain areas.

Amenities: Know what's Included in your house or apartment. Is there a coffee maker, a toaster, a washer and dryer, an iron, what is in the kitchen, what kind of towels are there? Things that are there means you do not have to take them with you. A furnished apartment or house can mean something from a few pieces of furniture to a well-stocked place with all the things you have at home. But most of the time your rental will not be stocked.

Mix and match: Wear layers so you can use your wardrobe more efficiently. And do not worry about wearing something more often, probably only you will notice this.

Important for you: If there is something that is really important for you that you want to have present in your house or apartment, take it with you. This can be something like a special knife for the kitchen, or a small mirror that you use in the morning. You can also purchase it locally if it is not that expensive.

Pet supplies: If you take your pet with you don't forget to take supplies for a few days with you. And enough medication, vitamins, or other supplies if you can not purchase them in New Zealand locally.

Food: Don't take a lot of food with you. Only when there is something you really can not live without you, and it is not too heavy you could consider taking it with you.

Towels: Not all locations include bigger towels for the swimming pool or a visit to the beach. If you have to take them and don't have a lot of room you can buy some big thin towels.

Office supplies: Normally you will not find any office supplies in your house or apartment. If you think you will use them you could pack some supplies like a scissor, notepaper, envelopes, some pens, and more depending on your needs.

Limit yourself: Don't take too many shoes and jackets, you will not need them that often.

Best-fitting: Bring your favorite and best-fitting items that can multi-function

Washer: Do you have a washer and dryer onsite, you don't need to pack a lot of clothes
Clothing
Basics
Casual
Smart
Footwear
Toiletries
Beauty
Hygiene
Clothing
Basics
Casual
Outdoor
Footwear
Accessories
Toiletries
Medicine
Miscellaneous
Other
Toiletries
Beauty
Hygiene
Hair
Other
Medicine
Miscellaneous
Technology
Travel and Free time
Travel
Free time
Important
Documents
Money
Other locations close to this location:
Travelers' Map is loading...
If you see this after your page is loaded completely, leafletJS files are missing.
If you have any additions, or comments on the content on this page, please use our contact form to let us know.
Detailed weather during the year for New Zealand
What to do during the year in New Zealand