Spend your fall, winter, or spring in Jacksonville, Florida: Is Jacksonville a good snowbird location?
Jacksonville is the largest city in the state of Florida, and the most captivating one as well. This gorgeous city never fails to leave an impact on anyone who visits, as the possibilities of entertainment here are endless. Jacksonville is build around the St. John River and boasts 22 miles of wide-spread white, sandy beaches. Other prospects include a world-class cuisine, interesting historical artifacts and museums, golf, an exciting nightlife, and much more.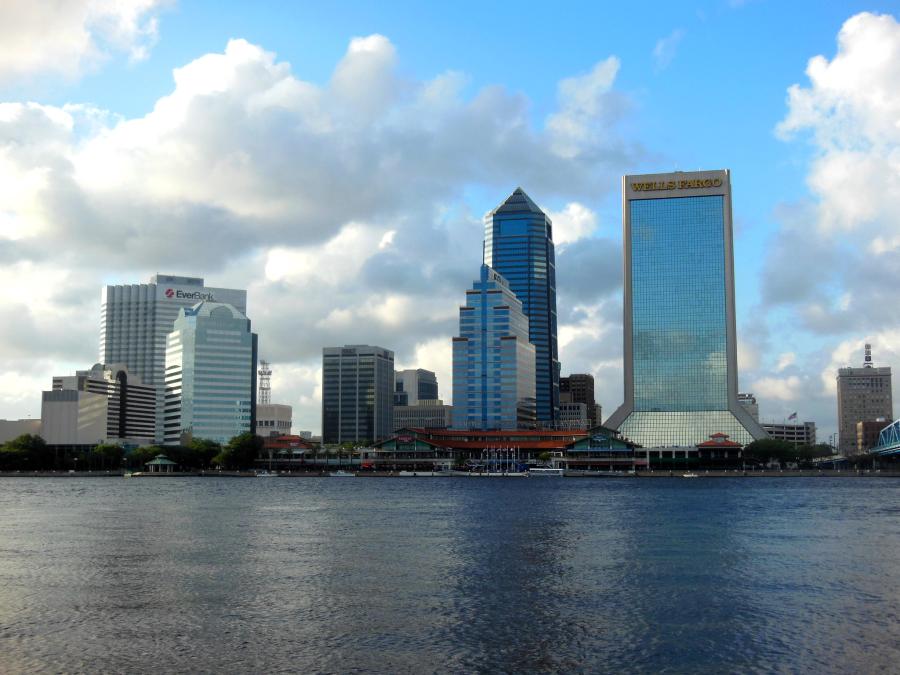 Why should people visit during the fall, winter, or spring?
Jacksonville is famous for being an ideal location in terms of climate, and it means that you can participate in outdoor activities all year round. Florida is mostly referred to as 'The Sunshine State', some say that Jacksonville owns that title because of the approximately 221 sunny days per year. For some, the winter may not be the best time to take a swim, but the city is comfortable and relaxed during this season, and accommodation and travel rates are often lower than during the summer season. You can easily avoid larger crowds, and enjoy a nice, peaceful holiday.
Climate
Jacksonville is located only 4.8 meter (16 feet) above sea-level, and it experiences a typical Florida subtropical climate. The city experiences hot, humid summers and mild, sunny winters. The average temperature in the winter is around 66°F - 73°F (19°C - 23°C). The nights can get a little chilly, so it is advised to carry appropriate clothing if you are visiting during this time of the year. The winter period normally does not see hurricanes (the hurricane season is from June to November).

Things to see in Jacksonville, Florida
Jacksonville is a beautiful city full of opportunities. Here is a list of some of the top-rated locations in the area that are worth a visit:
Jacksonville Zoo and Gardens: Easily ranked as one of the best Zoos in all of the US. This magnificent wildlife reserve provides you with an exciting experience filled with many opportunities including tours of the beautiful gardens, enjoying the walking safari, learning about the different animals, and much more.
Atlantic Beach: The Atlantic Beach is a peaceful place to visit for a nice, relaxing day. The site is well maintained and it has a beautiful view. You can enjoy long walks on the shore as the place is nice and quiet in winter. There are bars and restaurants located nearby.
Amelia Island: The perfect spot for a nice day out to enjoy the exquisite beauty of the white sandy beach and the wonderful serene atmosphere. The views are breathtaking and you can witness some of the most beautiful sunsets.
Hanna Park: A 450-Acre land of utter bliss if you are looking for a sweet escape. This State Park offers many opportunities including canoeing, exploring the wildlife, bird watching, and many more.
Cummer Museum of Arts and Gardens: This museum was built on the Cummer Estate back in the '60s and it features three beautiful gardens around. The museum has a Ninah Cummer's delightful collection of art which included artwork by famous artists like Rockwell and Winslow Homer.
Things to see not far from Jacksonville, Florida
There are many places and towns in the surrounding areas that one can visit:
White Springs: Located at a distance 70 Miles (113 km)

from Jacksonville. This small, laidback town is perfect for an escape from city life as it pleasantly welcomes you with a serene atmosphere and a naturally beautiful setting. The place is well-known for its small, historic homes, and antique shops.

City of Palatka: Located at a distance 62.3 Miles (100 km)

from Jacksonville. A famous historic settlement in Florida where you can experience the true culture and tradition of the area, unlike Jacksonville which speaks of a completely different time. A great place to visit for a day trip.

St. Augustine: Located at a distance of 40.6 Miles (65 km)

from Jacksonville. If you are a visitor, you ought to visit the gem of Florida. Being the oldest city in the US, St. Augustine takes you back to the interesting history of the area. The exquisite architecture is the highlight of the town.

Ocala National Forest: Located at a distance of 72.9 Miles (117 km)

from Jacksonville. This is the state's most popular, nature-friendly destination, featuring a large number of activities including fishing, camping, kayaking, nature viewing, and many more.

Devil's Millhopper Geological State Park: Located in Gainesville at a distance of 74 Miles (119 km)

from Jacksonville. This is one of Florida's most unique natural attractions and it is famous for its giant sinkhole and the surrounding environment.

Haile Homestead: Located in Gainesville at a distance of 81 Miles (130 km)

from Jacksonville, this homestead has an interesting history related to the booming cotton industry back in the times. It was set up back in 1850 and the most attractive feature of the place is its Talking Walls.
Activities in Jacksonville, Florida in the winter
There are many activities you can join::
Museums: Jacksonville has a large collection of museums where you can learn about the interesting history and cultural relevance of the city.
Wildlife Parks: Jacksonville is home to some of the best wildlife parks in Florida where you can observe and interact with animals in their natural habitat.
Visit the Beaches: Perfect place to spend your day as the city is widely known for its wide beaches of white sand with spectacular views of the sunset.
Golf: Enjoy a spectacular game of golf at the Jacksonville Golf and Country Club or Amelia National Golf and Country Club.
Shopping: Jacksonville is a large city, and the places to shop are endless. You can go on a shopping spree whenever you want.
Friendship Fountain: A popular historic landmark built in the '60s with a fascinating structure. Many people come by to visit this monument especially at night when the fountain showcases multiple performances with digitally controlled lights.
Festivals: Thanksgiving, Christmas Tree Lighting Ceremony, and New Year's Eve are important celebrations in the city in winters.
Daytrips to nearby towns: Jacksonville is surrounded by many potential sightseeing areas with each having a unique specialty. These towns are located nearby and easily manageable for day trips.
Art classes: Join an art class and learn how to paint, draw, or start with pottery.
Cooking: Always wanted to improve your cooking? Join a cooking class and learn how to cook something special.
Riverwalks: The riverside promenades on the banks of St. Johns River is the perfect place for a nice stroll along the river to take in the stunning views of the downtown and enjoy the lovely winter sun.
Fishing: This opportunity is available to the visitors in some of the famous parks of Jacksonville.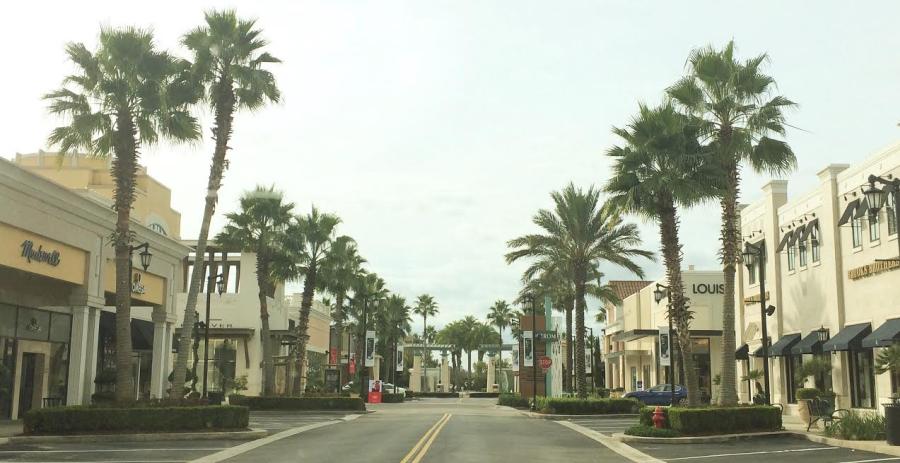 Shops & Restaurants. Are they Open in winters?
Due to the size and population of Jacksonville, the city holds multiple shopping districts and large shopping malls that operate throughout the year. You can find all major US chains present. There are smaller market places available as well where you can get your day-to-day essentials. From outdoor farmer markets and antique shops to the top-rated brands in the world, Jax has it all. The most famous places to visit for a great shopping experience include:
Jacksonville Farmers Market
Avonlea Antique Mall
St. Augustine Outlets
You will find a large array of restaurants in Jacksonville. Grab the opportunity to experience food as you have never before as the options it presents are endless and the flavors are remarkably unique. This is where you need to be if you are a food lover! International specialties are also available, and it is most likely for you to find something appealing to satisfy your cravings even if you are a picky eater. A lot of restaurants are now encouraged the use of locally sourced ingredients in their dishes which is exactly why the food here is exceptional.
Transport
Jacksonville International Airport is located at a distance of 14 Miles (23 km) from the main city. Having an international airport in the city itself makes it easy for people to travel to and from there destination. You can rent a car, or book an Uber, grab a taxi on the spot, or use the intercity buses/shuttles.
The city is served by the Amtrak Train Station which is located at a distance of 5 Miles (8 km) from downtown Jacksonville. Trains are mostly used to travel on regional routes to the nearby cities like Orlando and Miami, they offer an affordable and comfortable ride.
The main Bus Station in the area is the Rosa Parks Transit Station. JTA is a transportation service operating in Jacksonville which offers extensive routes all around the city. This is the most commonly used form of public transport as it is extremely convenient, affordable, and very comfortable. Another service operating in the area is the Skyway which is a free automated transport service in downtown Jacksonville. Find more information about the routes and schedules at www.jtafla.com/.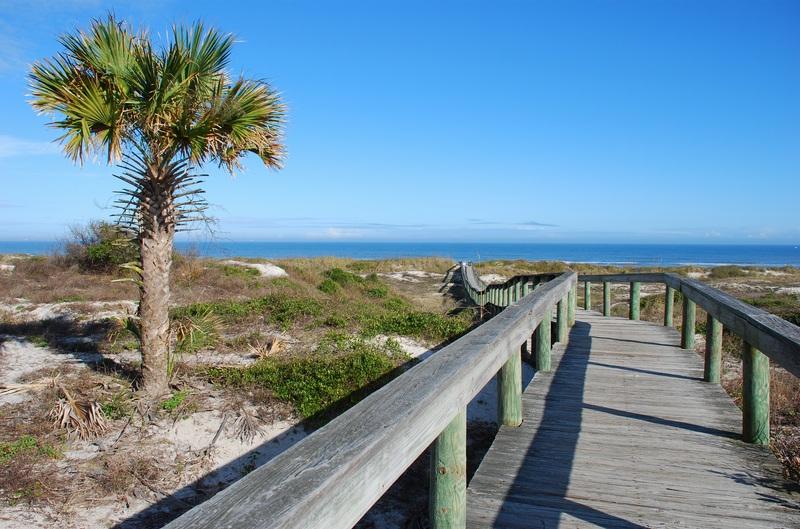 Health
Jacksonville has a good healthcare system with professional medical staff and emergency departments operating 24/7. You can find both general and private hospitals available in the city. A short selection:
Naval Hospital Jacksonville
Memorial Hospital Jacksonville
UF Health North
Carlson Dental Group
Accommodation
If you are a visitor in Jacksonville, you can easily find a decent place to stay with rates starting from $950 (approx. €886, £765, $1276 CAD, $1435 AUD) per month. As this is a large city, you can find several options according to your preferences. Some of the most popular organizations are mentioned below.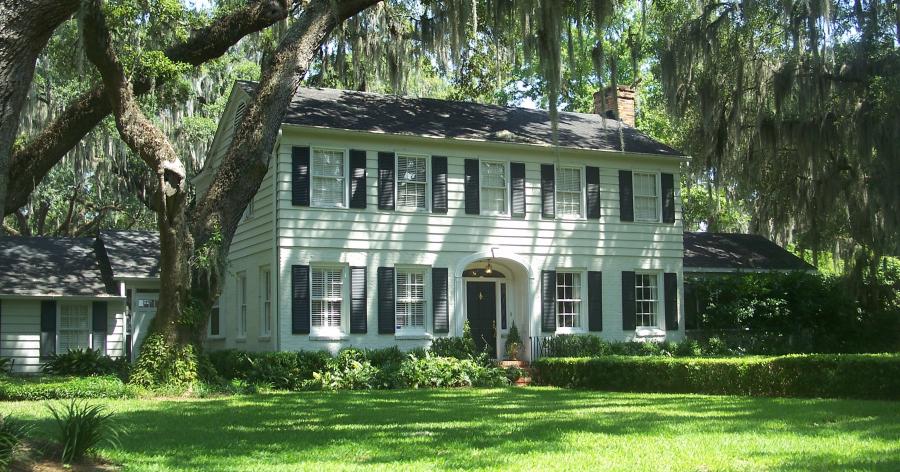 RV/Campers/Motorhome
If you are traveling with a motorhome, there are many RV parking spaces in Jacksonville. As the prices usually go down in the winter period, you can easily find a great places at affordable rates. If you are a visitor in Jacksonville, these sites are perfect for an amazing winter camping experience:
Jacksonville Beachside Camping: Located in Huguenot Memorial Park. You can spend your night at one of the 70 campsites and enjoy the natural setting of the area. Wake up to the beautiful sunrise or explore the fascinating wildlife, this campsite is one of a kind with unique attractions and a beautiful location.
Little Talbot Island State Park: A beautiful setting with the beaches situated quite near to the campgrounds. There are many facilities offered to the guests including picnic spots and bathing facilities.
Kathryn Abbey Hanna Park
Sunny Oaks RV Park
Pecan Park RV Resort
Packing List
Weather: The fall, winter, and spring weather in Jacksonville (Florida) will normally be warm during the day and can be cold during the night. Of course in the fall and spring it will be warmer than in the winter. You have to pack accordingly.

Warm clothing: Even when you go to a warm location like Jacksonville (Florida) you should not forget to take some things with you for your trip back home. When you return you are adapted to the warmer weather and need something to protect you from your hometown temperatures.

Consider the Weather: Always look at the type of weather in Jacksonville (Florida). Things like humidity, wind, and rain do not show up in the temperature graph but can have a great impact on your wardrobe. There are several sites with long term forecasts and climate information. Is there often a short afternoon downpour like in the tropics, you maybe need to take a strong umbrella and shoos that can cope with the rain. If there is often a lot of wind you might need a more wind-resistant coat.

Check the local Shopping options: Try to find information about the local shopping options near your location in Jacksonville (Florida). Are there stores where you can buy all your daily supplies, or are some things difficult to get? For some more remote locations, the options can be limited. If a certain item is really important for you might need to take it with you.

Look at the Local Culture: The local culture in Jacksonville (Florida) can impact your wardrobe. If most activities are in more upscale locations you might take some more appropriate clothes with you. Or travelling if you travel to certain countries women need to cover themselves in certain areas.

Amenities: Know what's Included in your house or apartment. Is there a coffee maker, a toaster, a washer and dryer, an iron, what is in the kitchen, what kind of towels are there? Things that are there means you do not have to take them with you. A furnished apartment or house can mean something from a few pieces of furniture to a well-stocked place with all the things you have at home. But most of the time your rental will not be stocked.

Mix and match: Wear layers so you can use your wardrobe more efficiently. And do not worry about wearing something more often, probably only you will notice this.

Important for you: If there is something that is really important for you that you want to have present in your house or apartment, take it with you. This can be something like a special knife for the kitchen, or a small mirror that you use in the morning. You can also purchase it locally if it is not that expensive.

Pet supplies: If you take your pet with you don't forget to take supplies for a few days with you. And enough medication, vitamins, or other supplies if you can not purchase them in Jacksonville (Florida) locally.

Food: Don't take a lot of food with you. Only when there is something you really can not live without you, and it is not too heavy you could consider taking it with you.

Towels: Not all locations include bigger towels for the swimming pool or a visit to the beach. If you have to take them and don't have a lot of room you can buy some big thin towels.

Office supplies: Normally you will not find any office supplies in your house or apartment. If you think you will use them you could pack some supplies like a scissor, notepaper, envelopes, some pens, and more depending on your needs.

Limit yourself: Don't take too many shoes and jackets, you will not need them that often.

Best-fitting: Bring your favorite and best-fitting items that can multi-function

Washer: Do you have a washer and dryer onsite, you don't need to pack a lot of clothes
Clothing
Basics
Casual
Smart
Footwear
Toiletries
Beauty
Hygiene
Clothing
Basics
Casual
Outdoor
Footwear
Accessories
Toiletries
Medicine
Miscellaneous
Other
Toiletries
Beauty
Hygiene
Hair
Other
Medicine
Miscellaneous
Technology
Travel and Free time
Travel
Free time
Important
Documents
Money
Other locations close to this location:
Travelers' Map is loading...
If you see this after your page is loaded completely, leafletJS files are missing.
If you have any additions, or comments on the content on this page, please use our contact form to let us know.
Detailed weather during the year for Jacksonville Florida
What to do during the year in Jacksonville Florida