South Padre Island (SPI) is located at the Southernmost tip of Texas and is home to 34 Miles (55 km) of wide, sandy beaches. This small beach town is a phenomenal combination of beaches, palm trees, rare birds, wildlife, and delightful fresh air, making it a perfect destination for all. Bay and deep-sea fishing, parasailing, kiteboarding, and paddle boating are some of the activities you can engage in. It is also famous for the vast species of birds and marine wildlife that call this island, and the ocean surrounding it, their home. The island is known for it's locally caught fresh fish which include Red Snapper, Sand trout, Whiting, Croakers, Sharks, Kingfish, and black drum.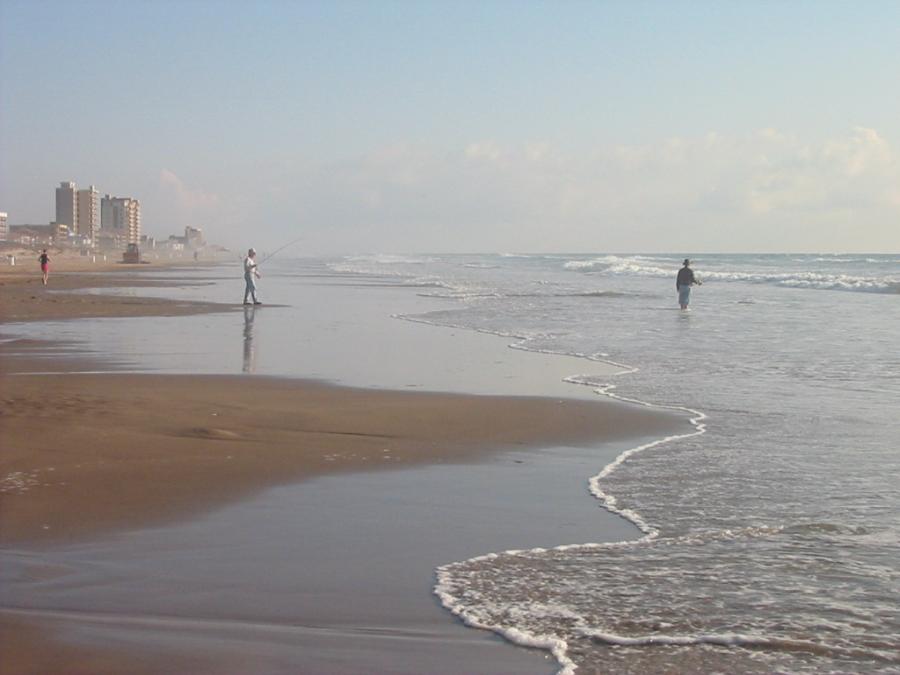 Why should people visit during the winter?
Winter in South Padre Island serves as an ideal season for snowbirds who are looking for warm weather, a peaceful atmosphere, and good recreational opportunities. The temperature is quite mild and extremely ideal for all the outdoor activities available here. There are various activities and events targeted towards snowbirds who arrived here to escape the bitter cold of their hometowns. The beaches on South Padre Island are perfect for soaking up the sunshine, strolling, collecting seashells, and making sandcastles. Fishing is the most coveted activity here and visitors can enjoy different kinds of fishing like bay fishing and deep-sea fishing. Winter is the holiday season and involves a lot of festivity and celebration like the Annual Lighting of the Christmas Tree and the Annual Christmas Parade of South Padre Island. The exciting nightlife here includes dancing at night clubs, enjoying a bonfire and watching exceptional fireworks at the beach.
Climate
The weather is quite mild during winter and it is mostly sunny and warm. The temperature during these months ranges between 50°F (10°C) and 60°F (16°C). Daytime is quite pleasant but the temperature at night can decline unexpectedly, therefore visitors are advised to pack accordingly.

Things to see in South Padre Island, Texas
South Padre Island offers its visitors excellent places to explore and enjoy:
Sea Turtle Inc. A facility established in 1977 for the rehabilitation and conservation of all species of marine turtles. If you're looking to see these fascinating creatures up close, this is the place to go.
Laguna Madre Nature Trail: A walkway that runs from the South Padre Island Convention Centre to the Laguna Madre Wetlands. South Padre Island Birding & Nature Center is located along the Laguna Madre Nature Trail and is the major spot for observing coastal and migratory birds as well as other wildlife. It also includes an auditorium showing short documentary movies.
Isla Blanca Park: It features about a mile of sandy white beach, fishing jetties, restaurants, a marina as well as a water park. Here, visitors can enjoy dozens of activities like fishing, jet skiing, swimming, and parasailing. The El Cristo de Los Pescadores Memorial which translates to "Christ of the Fishermen" that is dedicated to the fishermen community of the island is located here.
South Padre Island Adventure Park: This is a family-friendly park on the beach offering various activities like horseback rides, ATV tours, kiteboarding, and much more. The park also hosts different shows and bonfires at night.
Rockstar Beach: It is a popular beach that hosts huge parties and local events, including the Beach Bash Music Fest, which is a two-day music festival.
The Largest Outdoor Sandcastle in the USA is located in South Padre Island and was originally built in 2013. It is considered a major attraction and landmark of the area.
Dolphin Research & Sealife Nature Center is an educational nonprofit organization dedicated to teaching the public about dolphins and other marine life, through wildlife tours, interactive exhibits and touch tanks housing these rescued mammals.
Things to see not far from South Padre Island, Texas
There are some good options for visitors who want to explore beyond South Padre Island. Some of these are listed below:
Brownsville, TX is located approximately 30 Miles (48 km) from South Padre Island and is known as one of the most historic cities in Texas. It was the site of several battles during the Mexican-American War and is home to several small museums. Gladys Porter Zoo is a must-visit here.
Matamoros, MX is located strategically on the Mexican-American border around 30 Miles (48 km) from South Padre Island. It is an excellent place where you can visit the local markets and get cheap stuff. Visitors can enjoy Mexican food at a local restaurant as well.
Port Isabel is a small town perched just opposite South Padre Island on the Laguna Madre around 5 Miles (8 km) away. The main attractions here are the Port Isabel Museums which include the Port Isabel Historical Museum, the Port Isabel Lighthouse, and the Treasures of the Gulf Museum.
Harlingen, TX is located 30 Miles (48 km) from South Padre Island and the capital of the Rio Grande Valley. It is a large city coated in history, nature, and culture.
San Benito is a small city located in Cameron County about 40 Miles (64 km) from South Padre Island. It is a small town teeming with history, heritage, and culture. San Benito History Museum offers a glimpse into the town's past through various exhibits.
Activities in South Padre Island, Texas in the winter
There is so much to witness and experience in South Padre Island during wintertime:
Fishing: South Padre Island promises a fun and exciting fishing experience. Bay Fishing and Deep Sea Fishing are quite common here.
Water-based activities: Unlimited water-based activities like kiteboarding, paddle boating, and kayaking can be enjoyed here. Visit http://www.sonnysbeachservice.com/activities.aspx for more information.
Dolphin Watch Tour: A memorable two-hour-long tour where you can observe the different species of dolphins dwelling in their natural habitat. https://theoriginaldolphinwatch.com/
Bird Watching
Parasailing: An exhilarating way to enjoy the ocean and the beautiful windy weather. Visit http://www.sonnysbeachservice.com/activities.aspx for more information.
Sandcastle building: Enroll for lessons for learning the skills and science needed to create amazing sand structures. Visit https://sandcastlelessons.com/ for more information.
Horseback riding: Rent a horse and enjoy horseback riding at the beach. Visit http://www.spistables.com/ for more details. You can also sign up for riding lessons.
Golfing: Play golf at South Padre Island Golf club which is located a short drive away.
Bicycle tour: Rent a bicycle and explore the town and coastal area on your own.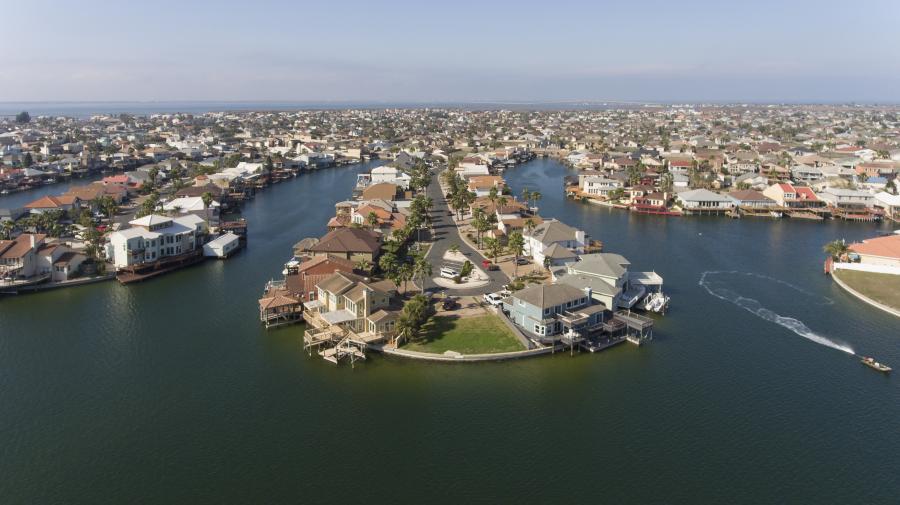 Shops & Restaurants. Are they Open in winters?
This small beach town does not have many shopping centers but the South Padre Island Farmers' Market held every Sunday offers a good local experience of shopping for items like fresh produce, fresh seafood, artisan cheeses, and other locally handmade items. There are also some local vendors along the main strip who sell a variety of items like beachwear and local handcrafts. The Ocean Palm Shopping Center located at Padre Boulevard has an assortment of different items like clothes, beach accessories, and other stuff.
Gastronomy in South Padre Island is an exceptional experience. Anyone who enjoys fresh seafood will love dining here. Nothing can beat the friendly service, savory menu and breathtaking oceanfront views this small beach town has to offer. The Gulf shrimp, fresh oysters, and the locally caught red snapper are preferred menu items. Seafood buffets are a great way to taste all kinds of locally caught, fresh fish, and don't be surprised if you find a menu with seafood for breakfast. South Padre Island is also home to handcrafted beer at Padre Island Brewing Company which offers an assortment of fresh seafood in addition to great brews.
Transport
The nearest airport is the Brownsville-SPI International Airport (BRO) which is 22 Miles (35 km) from South Padre Island. A free airport shuttle service to and from SPI is available for visitors and locals.
Amtrak Station located in Brownsville, TX is the nearest station serving South Padre Island.
Greyhound USA and South Padre Shuttle operate the bus service in South Padre Island.
Island Metro is a free public shuttle that operates daily between 7 am till 9 pm and travels the entire length of the town and across Laguna Madre to Port Isabel.
South Padre is quite small in size so renting a bike or walking on foot to different beaches and attractions is quite easy.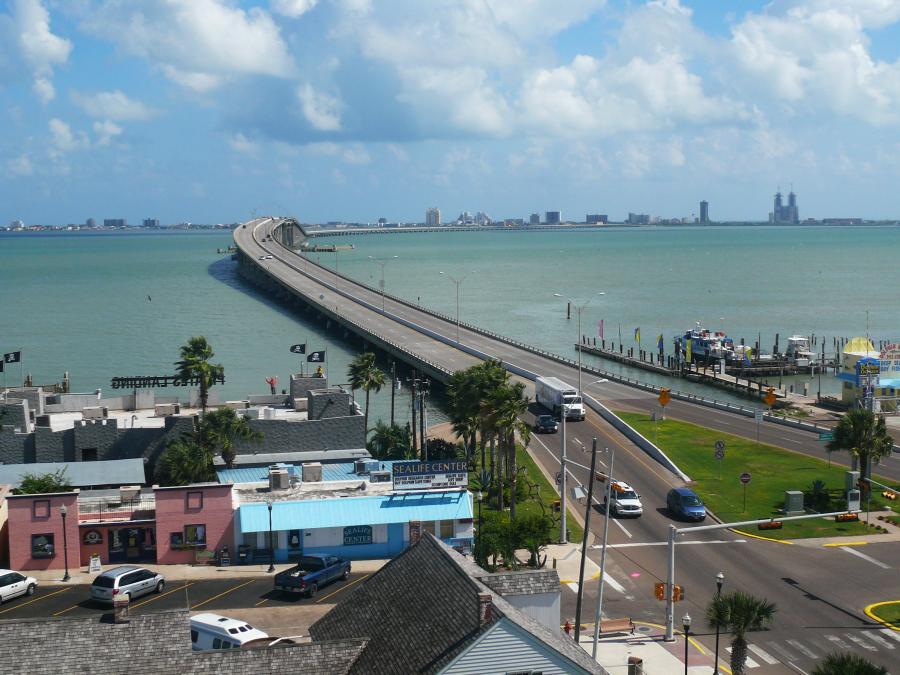 Health
Presently there are no urgent health care centers in South Padre Island. The nearest medical center serving this beach town is Valley Regional Medical Center in Brownsville which has an emergency department and is open 24/7. Port Isabel Health Clinic is also accessible to the locals and visitors of South Padre Island.
Accommodation
Visitors can look out for affordable apartments or condos for rent on www.airbnb.com/, an online marketplace that connects people wishing to rent out their homes with people searching for accommodations in that locale.
Visitors looking for long term accommodation in the city should also visit websites like https://sp.booking.com/ or https://www.padregetaways.com/. There are varieties of beachfront or bayfront condos and RV parks available at reasonable rates with good deals during the winter months if booked earlier. On average, a studio apartment for a single or two guests can cost around $100 (approx. €84, £75, $130 CAD, $136 AUD) per night.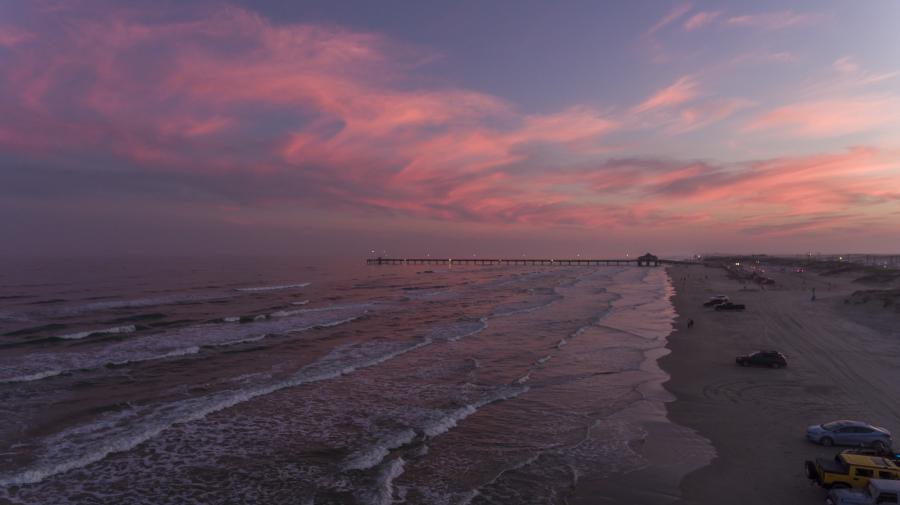 RV/Campers/Motorhome
RV camping is extremely popular in this coastal region. There are some well-equipped RV parks and campsites for RV campers in South Padre Island. Some of them are:
Packing List
Weather: The winter weather in South Padre Island (Texas) will normally be warm during the day and can be cold during the night. You have to pack accordingly.

Warm clothing: Even when you go to a warm location like South Padre Island (Texas) you should not forget to take some things with you for your trip back home. When you return you are adapted to the warmer weather and need something to protect you from your hometown temperatures.

Consider the Weather: Always look at the type of weather in South Padre Island (Texas). Things like humidity, wind, and rain do not show up in the temperature graph but can have a great impact on your wardrobe. There are several sites with long term forecasts and climate information. Is there often a short afternoon downpour like in the tropics, you maybe need to take a strong umbrella and shoos that can cope with the rain. If there is often a lot of wind you might need a more wind-resistant coat.

Check the local Shopping options: Try to find information about the local shopping options near your location in South Padre Island (Texas). Are there stores where you can buy all your daily supplies, or are some things difficult to get? For some more remote locations, the options can be limited. If a certain item is really important for you might need to take it with you.

Look at the Local Culture: The local culture in South Padre Island (Texas) can impact your wardrobe. If most activities are in more upscale locations you might take some more appropriate clothes with you. Or travelling if you travel to certain countries women need to cover themselves in certain areas.

Amenities: Know what's Included in your house or apartment. Is there a coffee maker, a toaster, a washer and dryer, an iron, what is in the kitchen, what kind of towels are there? Things that are there means you do not have to take them with you. A furnished apartment or house can mean something from a few pieces of furniture to a well-stocked place with all the things you have at home. But most of the time your rental will not be stocked.

Mix and match: Wear layers so you can use your wardrobe more efficiently. And do not worry about wearing something more often, probably only you will notice this.

Important for you: If there is something that is really important for you that you want to have present in your house or apartment, take it with you. This can be something like a special knife for the kitchen, or a small mirror that you use in the morning. You can also purchase it locally if it is not that expensive.

Pet supplies: If you take your pet with you don't forget to take supplies for a few days with you. And enough medication, vitamins, or other supplies if you can not purchase them in South Padre Island (Texas) locally.

Food: Don't take a lot of food with you. Only when there is something you really can not live without you, and it is not too heavy you could consider taking it with you.

Towels: Not all locations include bigger towels for the swimming pool or a visit to the beach. If you have to take them and don't have a lot of room you can buy some big thin towels.

Office supplies: Normally you will not find any office supplies in your house or apartment. If you think you will use them you could pack some supplies like a scissor, notepaper, envelopes, some pens, and more depending on your needs.

Limit yourself: Don't take too many shoes and jackets, you will not need them that often.

Best-fitting: Bring your favorite and best-fitting items that can multi-function

Washer: Do you have a washer and dryer onsite, you don't need to pack a lot of clothes
Clothing
Basics
Casual
Smart
Footwear
Toiletries
Beauty
Hygiene
Clothing
Basics
Casual
Outdoor
Footwear
Accessories
Toiletries
Medicine
Miscellaneous
Other
Toiletries
Beauty
Hygiene
Hair
Other
Medicine
Miscellaneous
Technology
Travel and Free time
Travel
Free time
Important
Documents
Money