Spend your fall, winter, or spring in Riviera Nayarit, Mexico: Is Riviera Nayarit a good snowbird location?
The Riviera Nayarit is an over 200 Miles (322 km) stretch of Coastline in Mexico, located between the Sierra Madre Mountain range and the Pacific Ocean. This coastline is rich with resorts, wonderful beaches, and archaeological sites. Some of the notable sites include Chacala Bay and Chacalilla.
This location has more than 20 outstanding coastal villages, world-class resorts, beautiful bungalows, and villas. Snowbirds can enjoy so many activities like birdwatching, whale watching, and turtle releases. There's also a polo field and wonderful locations for scuba diving. The Riviera Nayarit is Mexico's treasure and is a splendid location for snowbirds.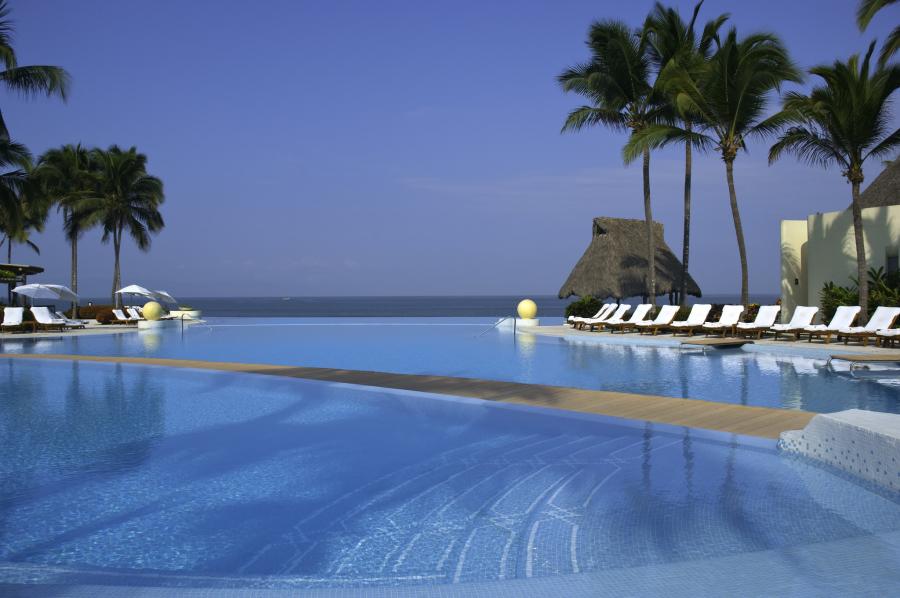 Why should people stay in Riviera Nayarit
Riviera Nayarit has so many activities to keep you having fun throughout your stay. Many of its attractions and activities are available throughout the year.
The climate in Riviera Nayarit is one of the major reasons people visit during the winter because it is still warm. Combine the amazing warm weather, wonderful beaches, other activities, and the ingenious hospitality, and you have more than enough reasons to visit during winter.
Climate
The Climate is Riviera Nayarit is a mild tropical one. The yearly average temperature is 25°C (77°F). There is a perfect warm weather all year round. Whether in the summer or during winter, you will still experience a nicer warmer temperature than you will back at home.
The rainy season lasts from June to November. During this season, the weather can be as warm as 32°C (90°F). And in the dry season (December to May) which is the busiest time of the year, temperatures of about 26°C (79°F) should be expected, with low night temperatures of 16°C (61°F).

Safety
Riviera Nayarit has very low crime rates that are significantly lower than other major cities in the United States or Europe. As a hub for tourists, you could encounter cases of petty thieves, bag snatchers, or scams. However, such cases are rare. Many snowbirds can enjoy their time in the city without worries about their safety at night. Violent crimes are also extremely rare. By using common sense and exercising some safety measures, snowbirds can have an incident-free experience at Riviera Nayarit.
Communication, internet, and cellphone in Riviera Nayarit
English is widely spoken in Riviera Nayarit. The official language is Spanish. Many signs and restaurant menus are usually written in Spanish and English. Having casual conversations or trying to do some business won't be a problem.
Once in Riviera Nayarit, you can choose to roam with your phones, but it is advised you know the costs beforehand. Snowbirds from the U.S. and Canada using Bell, Fido, AT & T, Nextel, and Verizon can use their sim cards.
A local sim card can be purchased at stores easily. Some of the network service providers are TelCel, Movistar, and IUSACEL. A son card costs about $6 (approx. €5, £5, $8 CAD, $8 AUD) and a phone could cost as little as $15 (approx. €14, £12, $20 CAD, $22 AUD). These network service providers offer both call and data plans you could select from.
Things to see in Riviera Nayarit
Some of the main attractions to the town are;
Sayulita Farmers Market: This wonderful market provides excellent food options. You can easily find fresh organic products, baked goods, as well as handcrafted goods by the locals and entertainment.
Chacala: This is a quiet beach area with a wide stretch of warm sands. Further inland, there are waterfalls, rivers, lush vegetation, and fine dining options.
Nuevo Vallarta Beach: This is one of the most popular beaches in Riviera Nayarit. It is a great place to sunbath, mingle with other tourists, swim, or just watch the sunset.
Riviera Farmers Market: Located just by the waters, the farmers market is a great place to see locals come and sell their products which typically range from handcrafted arts to organic food.
Things to see not far from Riviera Nayarit
If you're going to explore beyond the city, there are some suggestions for attractions to see close by. Some of these attractions are:
Punts de Mita: This is a prestigious residential and resort area. There are a white-sand beach and the most exclusive golf course: Punta de Mita Pacific. Many consider the golf course to be the best in Mexico, and possibly the world.
Bucerias: This is a tradition-rich small beach resort town. Its name Bucerias means "place of divers". It has cobblestone streets, the main square, a church, many restaurants, and a 29 km (18 Miles)

long uninterrupted beach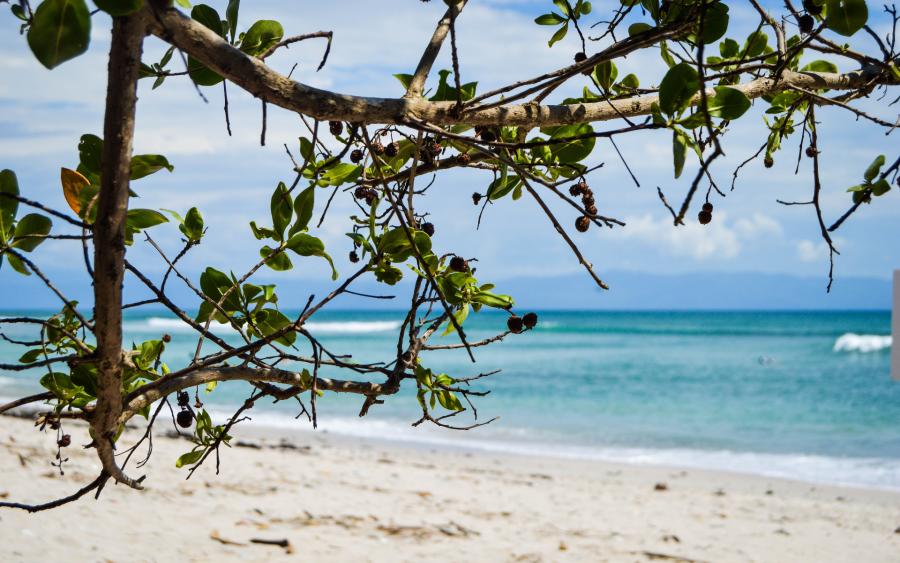 Activities in Riviera Nayarit in the fall, winter, or spring
Some of the activities that can keep your trip fun and interesting are:
Golfing: Riviera Nayarit has some beautiful green courses. Snowbirds who are golf enthusiasts or just interested in shooting some holes can choose a golf course to visit.
Swimming with dolphins: Through organized tours or just paying a visit, snowbirds have the opportunity to visit dolphin sanctuaries. There, they can swim with fun friendly creatures.
Whale watching: Every year, large herds of humpback whales visit the bay, in search of warmer seas. Through special tours, the gigantic whales can be seen casually swimming and playing with their calves or performing mating rituals.
Turtle releases: This activity is one of the most memorable events in the area. The Caguama turtles are an endangered species, so their population is being protected. At turtle releases, you get to watch the first moments of the little hatchlings as they walk towards the sea. The hatchings happen all year long, and you can experience it while at the beach, or you can contact turtle camps for tours.
Shopping + Restaurants. Are they open in the fall, winter, or spring?
Although there are tourist-dependent businesses in Riviera Nayarit, there are still many restaurants and shops that stay open. You can enjoy delicious local meals at many restaurants in the country. Seafood lovers will also have a great time because seafood is abundant in the country. You can also shop for souvenirs like jewelry, art, and baskets at local markets and also visit some major stores around.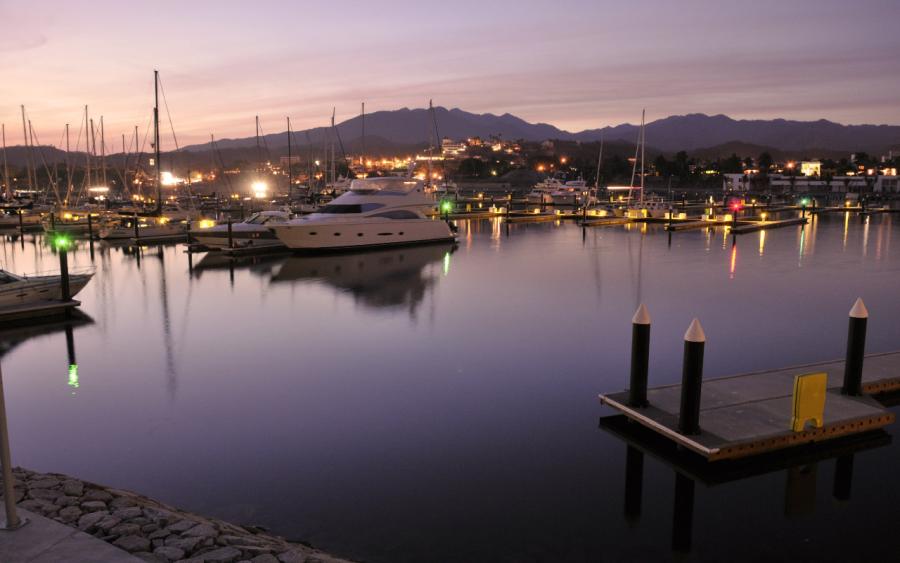 Transport
There are several airports near Riviera Nayarit, like Tepic International Airport and Aéroport de Puerto Vallarta. Most destinations can be reached within 2 hours, depending on where your destination is.
Buses are available. A bus ride in Riviera Nayarit can be an easy and entertaining experience. The buses go to all areas of the city, and they also reach Puerto Vallarta. Individuals on the bus can possibly entertain you with songs, playing guitar, or some other way. Buses are cheap and can be flagged down easily by the road.
Taxis are also easy to find. From the airport, snowbirds can find taxis that will take then to town and around to wherever they want to go for a cheap fare, and they are fast. Ensure you get into official taxis only to avoid sketchy individuals. Car rentals can be a convenient alternative, but it is the most expensive alternative.
Health
You will find that the medical facilities in Riviera Nayarit are of high standards. The doctors and Dentists are from the best schools or have been trained abroad. Most of them speak English and Spanish. Snowbirds can choose between public health services or private services. Private services are usually fast and efficient, but they typically cost more than it would in a regular hospital. Some of the hospitals are Hospital CMQ Riviera Nayarit and Hospital San Javier Riviera.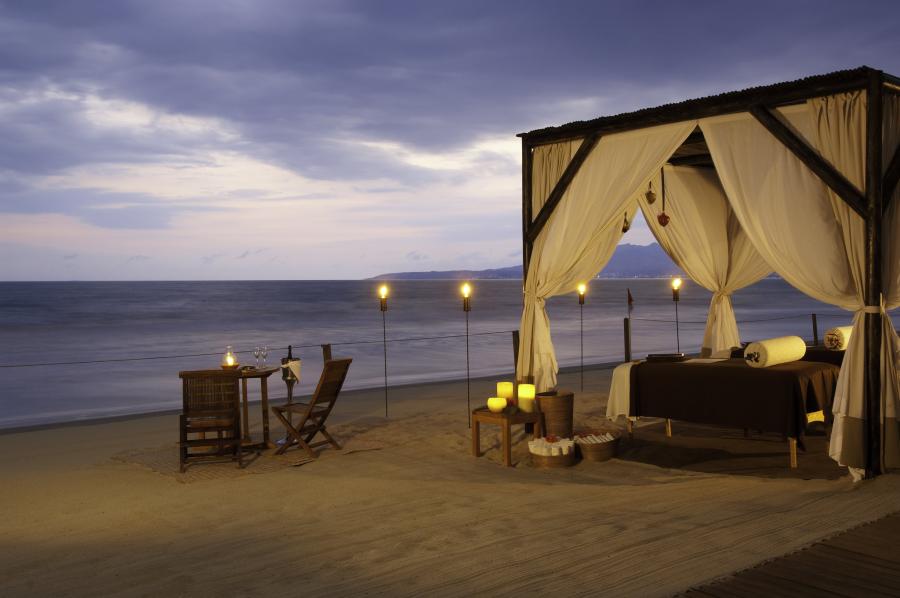 Accommodation
As a resort area, the quality of accommodation in Riviera Nayarit is very high, which means that they are typically more expensive. You will see luxurious villas and condos around town. Most accommodation provides basic amenities like Air conditioning. Some rentals also do come with pools. If you look for something away from the popular tourist destinations prices will go down.
For snowbirds that will like cheaper housing and won't mind sharing a place with someone else, you could pay $350 (approx. €338, £292, $474 CAD, $521 AUD) monthly for a shared flat. Generally, it will be more expensive to rent an apartment in the city center. However, in choosing a cheap option, you might have to miss out on some amenities.
Packing List
Weather: The fall, winter, and spring weather in Riviera Nayarit (Mexico) will normally be hot during the day and hot/warm during the night. Of course in the fall and spring it will be warmer than in the winter. You have to pack accordingly.

Warm clothing: Even when you go to a warm location like Riviera Nayarit (Mexico) you should not forget to take some things with you for your trip back home. When you return you are adapted to the warmer weather and need something to protect you from your hometown temperatures.

Consider the Weather: Always look at the type of weather in Riviera Nayarit (Mexico). Things like humidity, wind, and rain do not show up in the temperature graph but can have a great impact on your wardrobe. There are several sites with long term forecasts and climate information. Is there often a short afternoon downpour like in the tropics, you maybe need to take a strong umbrella and shoos that can cope with the rain. If there is often a lot of wind you might need a more wind-resistant coat.

Check the local Shopping options: Try to find information about the local shopping options near your location in Riviera Nayarit (Mexico). Are there stores where you can buy all your daily supplies, or are some things difficult to get? For some more remote locations, the options can be limited. If a certain item is really important for you might need to take it with you.

Look at the Local Culture: The local culture in Riviera Nayarit (Mexico) can impact your wardrobe. If most activities are in more upscale locations you might take some more appropriate clothes with you. Or travelling if you travel to certain countries women need to cover themselves in certain areas.

Amenities: Know what's Included in your house or apartment. Is there a coffee maker, a toaster, a washer and dryer, an iron, what is in the kitchen, what kind of towels are there? Things that are there means you do not have to take them with you. A furnished apartment or house can mean something from a few pieces of furniture to a well-stocked place with all the things you have at home. But most of the time your rental will not be stocked.

Mix and match: Wear layers so you can use your wardrobe more efficiently. And do not worry about wearing something more often, probably only you will notice this.

Important for you: If there is something that is really important for you that you want to have present in your house or apartment, take it with you. This can be something like a special knife for the kitchen, or a small mirror that you use in the morning. You can also purchase it locally if it is not that expensive.

Pet supplies: If you take your pet with you don't forget to take supplies for a few days with you. And enough medication, vitamins, or other supplies if you can not purchase them in Riviera Nayarit (Mexico) locally.

Food: Don't take a lot of food with you. Only when there is something you really can not live without you, and it is not too heavy you could consider taking it with you.

Towels: Not all locations include bigger towels for the swimming pool or a visit to the beach. If you have to take them and don't have a lot of room you can buy some big thin towels.

Office supplies: Normally you will not find any office supplies in your house or apartment. If you think you will use them you could pack some supplies like a scissor, notepaper, envelopes, some pens, and more depending on your needs.

Limit yourself: Don't take too many shoes and jackets, you will not need them that often.

Best-fitting: Bring your favorite and best-fitting items that can multi-function

Washer: Do you have a washer and dryer onsite, you don't need to pack a lot of clothes
Clothing
Basics
Casual
Smart
Footwear
Toiletries
Beauty
Hygiene
Clothing
Basics
Casual
Outdoor
Footwear
Accessories
Toiletries
Medicine
Miscellaneous
Other
Toiletries
Beauty
Hygiene
Hair
Other
Medicine
Miscellaneous
Technology
Travel and Free time
Travel
Free time
Important
Documents
Money
Other locations close to this location:
Travelers' Map is loading...
If you see this after your page is loaded completely, leafletJS files are missing.
If you have any additions, or comments on the content on this page, please use our contact form to let us know.
Detailed weather during the year for Riviera Nayarit Mexico
What to do during the year in Riviera Nayarit Mexico