Spend your fall, winter, or spring in Kissimmee, Florida: Is Kissimmee a good snowbird location?
Kissimmee is located near the border of Orlando and was initially named Allendale. Kissimmee was before the days of the railroad known for its steamships and was an important hub in transport through steamships. Ranching remained an important part of the economy of Kissimmee until the opening of Walt Disney. You can visit some famous locations nearby. There are many recreational areas and you can find a lot of entertainment nearby.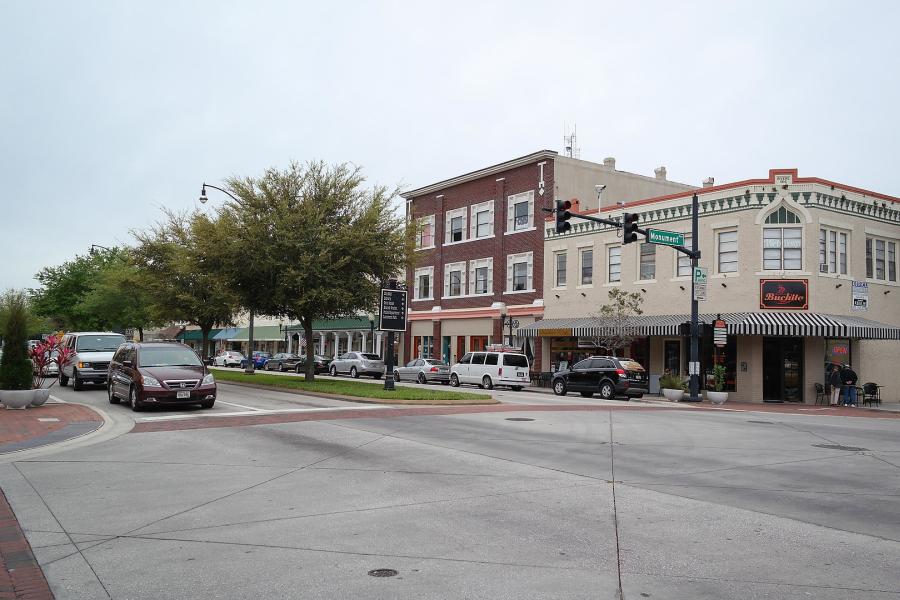 Why should people visit during the fall, winter, or spring?
A good time to visit Kissimmee is during the winter, all the restaurants and entertainment locations are less crowded, and you can enjoy plenty of sunshine. Take a nice walk around the city to explore the exquisite beauty that lies in the streets and parks of Kissimmee. There are many activities that you can partake in during your stay in Kissimmee. You can also take day trips to a nearby town or one of the famous places. Kissimmee has a very rich history, culture, and a lot of art.
Climate
Kissimmee has very pleasant weather during the winter. The temperature rarely goes below 47°F (8°C) or above 84°F (29°C) in winter. Daytime is very sunny and pleasant while the evenings can get chilly and you would need warm clothing. There is minimal rain during winters. It is 15 meter (49 feet) elevated above the sea level.

Things to see in Kissimmee
Kissimmee is an important tourist location and so, there are many places that you can visit in the area. Some of these include:
Kissimmee Air Museum: You can see an incredibly huge variety of American airplanes showcased in this museum. You can also watch air shows and to crown it all, you can also fly a plane, with the assistance of a pilot.
Shingle Creek Regional Park: It is a small waterway in central Florida and it is named after the cypress trees which were used to make wood shingles back in the 19th Century. The park has a 32-mile trail and you can either go on a hike or go for cycling in its blissful environment.
Falcon's Fire Golf Course: The golf course has an 18-hole golf course and it also has a practice facility along with a pro shop as well as an eatery by the name of Falcon's Nest Restaurant. Other activities are also available.
Monument of States: This monument is known as a symbol of American unity and it was built by volunteers with donations of stones after an attack on Pearl Harbor. You can visit this place to witness the epitome of unity and pay tribute to the heroes' past.
Osceola Arts: Osceola arts is an art and entertainment center in Kissimmee. You can witness some incredible artworks here as well as attend some famous art events.
Things to see not far from Kissimmee
There are many neighboring towns and places in the surrounding areas that one can visit.
Air Force Fun Helicopter Tours: It is located 14 Miles (23 km) from Kissimmee. You can go on a tour and enjoy an aerial view of the beautiful theme parks of Lake Buena Vista and all of Orlando. The tour prices start from

$35 (approx. €33, £28, $47 CAD, $54 AUD)

.
Lake Tohopekaliga: It is located 14 Miles (23 km) from Kissimmee. It is the largest lake located in Osceola County, Florida. Airboat tours are also offered at the lake and the charges are

$75 (approx. €71, £61, $101 CAD, $116 AUD)

for adults as well as

$64 (approx. €60, £52, $86 CAD, $99 AUD)

for children.
Reptile World Serpentarium: It is located 15.2 Miles (24 km)

from Kissimmee. This Serpentarium was established in 1972. You can find a huge variety of reptiles collected from all over the world. This place also milks the venom of snakes.

Titanic the artifact exhibition: It is located 15.7 Miles (25 km) from Kissimmee. Here you can experience the exact journey of Titanic. You are given exact passes and you also assume the role of a passenger. There is also a Gala held on Friday and Saturday night. It costs

$21.95 (approx. €20, £17, $29 CAD, $34 AUD)

.
Activities in Kissimmee in the fall, winter, or spring
When it comes to finding a good activity for entertainment, Cape Coral has several options available.
Helicopter tour: You can take a helicopter tour of the city and see amazing and famous landmarks like Disney World, and Universal Studios from the air.
Fishing: There are many preserves and beaches in the area where you can go fishing.
Theater: There are several theaters located in and around the town. Many events are held every day. You can listen to all kinds of stories of different genres in these theaters.
Hot Air Balloon Ride: You can also spend your evenings in a hot air balloon ride and witness the spectacular aerial views of the Disney World, Universal Studios and nearby locations.
Car Show & Cruise: You can partake in the Muscle Car Show & Cruise on Wednesday at 6 PM, Friday at 4 PM & Saturday, and 7 PM onwards in Old Town Kissimmee.
Karaoke: You can participate in a karaoke event and sing along with the locals in Old Town Kissimmee. The karaoke starts at 7 PM on Tuesday.
Kayaking: You can go kayaking in Shingle Creek. All guides and safeties are available.
Free Family Movie Night: You can visit the Old Town Kissimmee on Sundays for a Free Movie Night at dusk.
Walking around the town: There are a lot of places to visit in Kissimmee. You can take casual strolls to these places, and don't miss out on anything.
Yoga Retreats: You can find some top-class fitness and yoga retreats in Kissimmee so that you can stay healthy.
Golf: you can find some of the top golf courses in and around the city like Falcon's Fire Golf Course that also have other amusement activities.
Day trips to other cities: there are many places worth visiting outside Kissimmee. You can plan the whole day to visit those places, such as Disney World.
Shops & Restaurants. Are they Open in winters?
There are many options to choose from if you are looking for fresh produce in Kissimmee. Celebration Farmer's Market beats others in the competition because this market provides a huge variety of organic produce including baked items. You can also buy fresh or frozen fish from this market. There are also eatery stalls. You will also come across vendors selling souvenirs and traditional items. Stone Age arts is a very famous handicraft shop that dates back to 1987. You can find some incredible art pieces here.
Kissimmee has a huge variety of food options to choose from, because of the abundant restaurants in the area, that are even categorized based on ethnicities like Indian restaurants, African restaurants, and Middle Eastern Restaurants. You can also choose between meat and vegan. There are some great fast food options available.
Transport
Several bus connections are available for inter-city and intra-city travel. If you want to visit another city, you can check the schedule before leaving or a day before, so you can arrive at the bus station an hour earlier. You can also find different shuttles to travel within the city. Shuttle services are also available for inter-city travels, to famous places like Disney World. For intra-city travel, you can find different pickup and transit points.
There are railway and subway options available in Kissimmee. If you want to travel and also enjoy the view then you can visit any of the train stations available. You have to arrive 40 minutes before the departure time if you want to catch the train on time. If you want an easy and cheap way to commute within the city or outside the city and you also don't mind tunnels' then you can opt for the subways.
The nearest airport to Kissimmee is Orlando International Airport. Orlando International Airport is located 16 Miles (26 km) from Kissimmee. You can take the bus, train, taxi or private car to reach Kissimmee. Bus and subway are the cheapest ways to reach Kissimmee.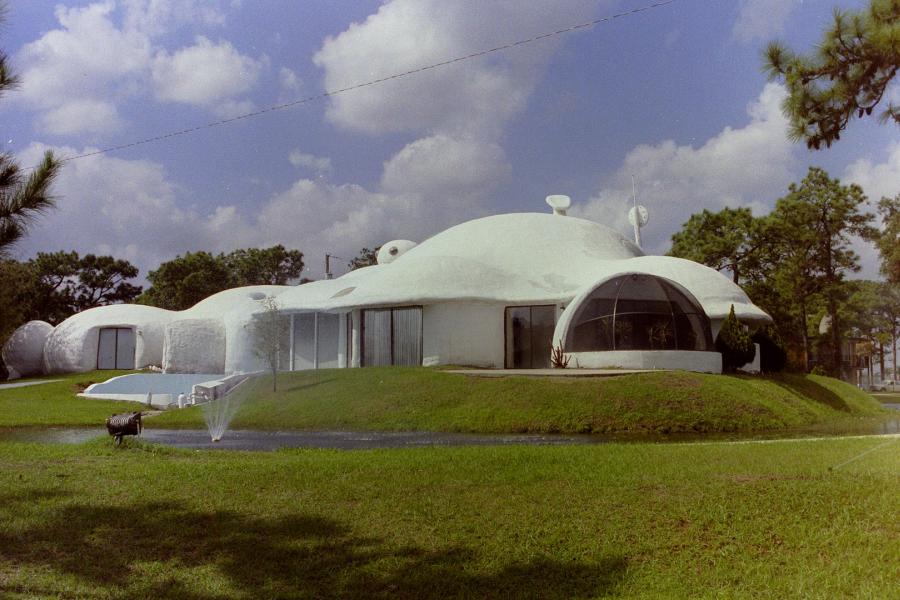 Health
There are several health care options to choose from within the city of Kissimmee. The city has general hospitals, private hospitals, and private clinics as well. Private hospitals are preferred over the general hospital. All the hospitals do not have very high ratings so it is recommended to search for health care in a nearby area as well. All the hospitals have 24/7 emergency and all departments to treat every kind of illness:
Accommodation
There are several rental companies present in Kissimmee, whether you're looking for an apartment or a villa. You can easily find a nice studio apartment with rates starting from $650 (approx. €615, £532, $877 CAD, $1013 AUD) /month. Some of the most popular organizations that are commonly used for finding rentals include:
RV/Campers/Motorhome
If you are traveling with a Motorhome there are many easy in-town options such as:
Kissimmee RV Park: It is a good site for RV camping within the town.193 sites are available. Facilities like restrooms, laundry, and running water are available. Prices start from $35 (approx. €33, £28, $47 CAD, $54 AUD) per night, excluding all the facilities. (https://www.kissimmeervp.com/)
Ponderosa RV Park: 200 full sites available for RV or motorhomes. All modern facilities are available. Prices start from $46 (approx. €43, £37, $62 CAD, $71 AUD) per night. (https://www.ponderosarvpark.com/)
Packing List
Weather: The fall, winter, and spring weather in Kissimmee (Florida) will normally be warm during the day and can be cold during the night. Of course in the fall and spring it will be warmer than in the winter. You have to pack accordingly.

Warm clothing: Even when you go to a warm location like Kissimmee (Florida) you should not forget to take some things with you for your trip back home. When you return you are adapted to the warmer weather and need something to protect you from your hometown temperatures.

Consider the Weather: Always look at the type of weather in Kissimmee (Florida). Things like humidity, wind, and rain do not show up in the temperature graph but can have a great impact on your wardrobe. There are several sites with long term forecasts and climate information. Is there often a short afternoon downpour like in the tropics, you maybe need to take a strong umbrella and shoos that can cope with the rain. If there is often a lot of wind you might need a more wind-resistant coat.

Check the local Shopping options: Try to find information about the local shopping options near your location in Kissimmee (Florida). Are there stores where you can buy all your daily supplies, or are some things difficult to get? For some more remote locations, the options can be limited. If a certain item is really important for you might need to take it with you.

Look at the Local Culture: The local culture in Kissimmee (Florida) can impact your wardrobe. If most activities are in more upscale locations you might take some more appropriate clothes with you. Or travelling if you travel to certain countries women need to cover themselves in certain areas.

Amenities: Know what's Included in your house or apartment. Is there a coffee maker, a toaster, a washer and dryer, an iron, what is in the kitchen, what kind of towels are there? Things that are there means you do not have to take them with you. A furnished apartment or house can mean something from a few pieces of furniture to a well-stocked place with all the things you have at home. But most of the time your rental will not be stocked.

Mix and match: Wear layers so you can use your wardrobe more efficiently. And do not worry about wearing something more often, probably only you will notice this.

Important for you: If there is something that is really important for you that you want to have present in your house or apartment, take it with you. This can be something like a special knife for the kitchen, or a small mirror that you use in the morning. You can also purchase it locally if it is not that expensive.

Pet supplies: If you take your pet with you don't forget to take supplies for a few days with you. And enough medication, vitamins, or other supplies if you can not purchase them in Kissimmee (Florida) locally.

Food: Don't take a lot of food with you. Only when there is something you really can not live without you, and it is not too heavy you could consider taking it with you.

Towels: Not all locations include bigger towels for the swimming pool or a visit to the beach. If you have to take them and don't have a lot of room you can buy some big thin towels.

Office supplies: Normally you will not find any office supplies in your house or apartment. If you think you will use them you could pack some supplies like a scissor, notepaper, envelopes, some pens, and more depending on your needs.

Limit yourself: Don't take too many shoes and jackets, you will not need them that often.

Best-fitting: Bring your favorite and best-fitting items that can multi-function

Washer: Do you have a washer and dryer onsite, you don't need to pack a lot of clothes
Clothing
Basics
Casual
Smart
Footwear
Toiletries
Beauty
Hygiene
Clothing
Basics
Casual
Outdoor
Footwear
Accessories
Toiletries
Medicine
Miscellaneous
Other
Toiletries
Beauty
Hygiene
Hair
Other
Medicine
Miscellaneous
Technology
Travel and Free time
Travel
Free time
Important
Documents
Money
Other locations close to this location:
Travelers' Map is loading...
If you see this after your page is loaded completely, leafletJS files are missing.
If you have any additions, or comments on the content on this page, please use our contact form to let us know.
Detailed weather during the year for Kissimmee Florida
What to do during the year in Kissimmee Florida