Spend Your Fall, Winter, or Spring in St.Kitts & Nevis: Is St.Kitts & Nevis A Good Snowbird Location?
Known officially as the federation of St. Christopher and Nevis, the island is part of the lesser Antilles in the leeward side of the West Indies. St.Kitts and Nevis is a part of the Commonwealth realm and it is also the smallest of the sovereign states in the Western Hemisphere.
Historically, this tiny island was the first island contacted by the Europeans in the West Indies and the first to become both a British and French colony in the Caribbean. The island is also popular for being the most recent British colony in the territory to gain its independence (1983)
Interestingly, each of the two islands has its own capital and the first inhabitants of the island remain unknown. The earliest recorded people on the island were the Arawaks and then the Caribs before European contact was made in 1493.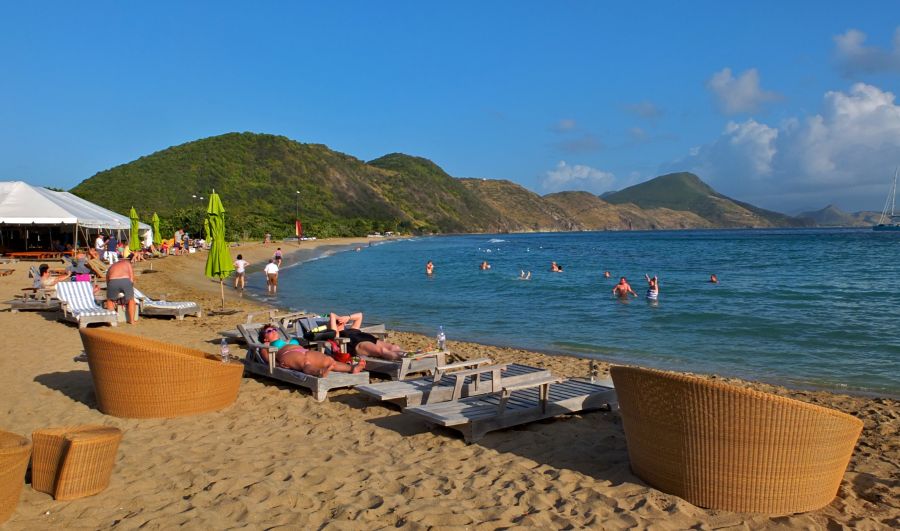 Why should people visit during the fall, winter, or spring?
No longer relying so heavily on its sugar exports, St.Kitts and Nevis is now a tourist paradise with its stretches of amazing beaches, lively culture, and welcoming people. Many visitors flock to the island nation in the winter to enjoy the warm weather, local attractions, shopping, and delicious local meals. There's no shortage of activities to indulge in such as nature walks and carnivals. Snowbirds can expect to have a warm and activity-filled stay in the amazing islands.
Climate
St.Kitts has a tropical savanna climate while its sister island Nevis has a tropical monsoon climate. During the winter, the temperatures hover around 25°C (77°F). The winter season is cool and dry thanks to the northwest trade winds that blow consistently and there is little to no rainfall which makes the weather perfect for relaxing by the beach and exploring the islands. The summer weather in St.Kitts and Nevis is usually more hot, humid, and sultry with rainfall so it's a pleasant development when winter comes around and the weather gets nicer. Winter is also a popular tourist season on the island thanks to the change in weather. The winter period normally does not see hurricanes (the hurricane season is from June to November).

Safety
Burglary and petty crime can be quite common in St.Kitts and Nevis therefore it is advisable for snowbirds to stay cautious and aware of their surroundings at all times. Keep your wallets and purses close to you at all times especially in crowded areas to avoid getting pickpocketed. Lock the doors and windows of your apartment and car(if you will be renting one) and avoid carrying around large bills or huge sums of money. Only carry enough cash to get you around for the day and avoid flashy jewelry and displays of wealth so you do not make yourself a target. Avoid dark and dimly lit areas at night. The island is generally safe for tourists with few cases of violent crime or gang-related activities. If you take the necessary precautions your trip should go well.
Communication, Internet, and cellphone in St. Kitts and Nevis
The islands of St. Kitts and Nevis are a British commonwealth territory and as such their official language is English. Snowbirds would be happy to learn this as it means they will have zero problems communicating with the locals when they arrive for their winter stay. In addition to English, the native creole is spoken by a large number of the populace and you can take some time out to learn a bit of the language if you please.
You can buy either a Flow or a Digicel mobile network SIM card to stay connected to your loved ones during your stay. Both networks have 4G coverage and it is usually better in the town and cities than when you stray off the beaten track. You can buy SIM cards from supermarkets, shops, gas stations, or dedicated kiosks. SIM cards can be purchased for around $10 (approx. €9, £8, $13 CAD, $15 AUD).
Snowbird locations in St. Kitts and Nevis
Frigate bay – made up of two bays' each facing different seas, this area is close to the capital of St.Kitts without too much of the touristy feel that comes with the capital. There are fun shops where you can buy souvenirs and amazing beaches with plenty of bars and restaurants.
Charlestown – the capital of the island of Nevis, this town is famous for its bath stream fabled to have healing waters. This is also the location of the museum of Nevis history and two other museums as well as tons of other attractions. There are also stretches of white sandy beaches and turquoise waters perfect for relaxation.
Basseterre – this is the largest city on the island of St Kitts and also it's capital. The town also has a lot of history with monuments and natural attractions. Staying in Basseterre will also grant you easy access to some of the best beaches, shopping, and restaurants the country has to offer.
Things to see in St. Kitts and Nevis
Brimstone Hill Fortress – popularly called the Gibraltar of the West Indies, this UNESCO heritage site is the best-preserved fortress in the Americas and at the top, it allows you to see all the way to the neighboring islands and nearby towns. You can also explore the inside of the fortress.
Train tour – you can take a train tour of the island using the scenic railway, an 18-mile narrow-gauge railway that goes along the coastline of the island. The three-hour tour shows off the beautiful unexplored areas of the island to visitors.
National museum – the museum shows off artifacts, the island's history as a rich sugarcane plantation area, and the traditions of cultures of the people. The building is also lauded as an architectural monument and is very well preserved.
Mount Liamuiga- located on the west coast of st. Kitts, this is the tallest point in the island elevated at 1.1km. The mountain is covered in lush greenery and if you are willing to embark on the rough climb up the rock, you'll be rewarded with the most amazing views of the island.
Romney Manor – this is the second most important historical building on the island and ties to the people's colonial history. These are charming gardens all around the manor with tropical animal species and indigenous plants.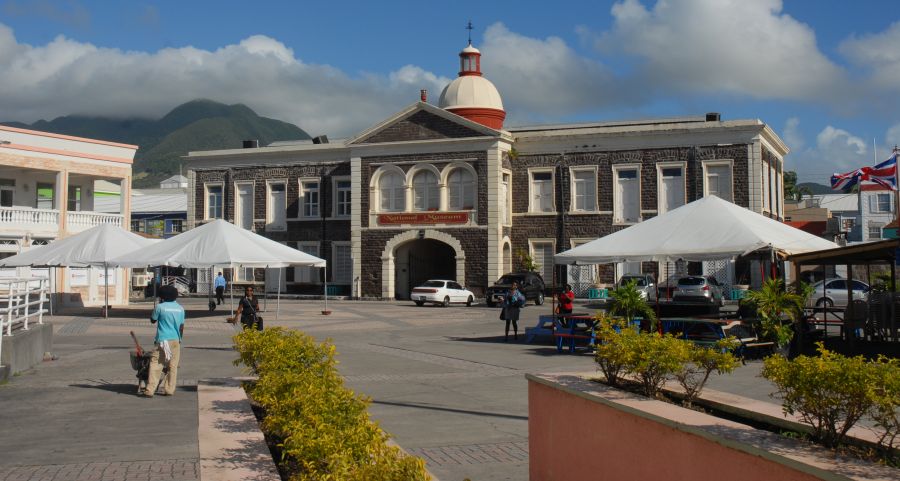 Activities in St. Kitts and Nevis during winter
Tour the beaches – some of the most stunning beaches are found in Nevis. Beaches like Pinney beach are open 24 hours so you can spend the whole day relaxing by the water, swimming, or enjoying a drink from any of the rustic bars that line the beach.
Royal St.Kitts Golf Club – the amazing par 71 golfing area is among the best in the region with well-irrigated acres, water hazards, and bunkers. The holes aren't for the faint-hearted as they can be quite challenging
Rainforest tours – the island has some of the best rainforests where snowbirds can see the local wildlife, flora, and fauna first hand. The tours are guided with your guide sharing interesting and insightful information about the jungles and it's inhabitants.
Carnival – around Christmas and new year, the islands' national carnival called "Sugar Mas" is celebrated. There is a lot of partying, parades and dance-offs. The costumes are truly beautiful and the memories you make will last a lifetime.
Shopping + Restaurants. Are they open in the fall, winter, or spring?
Shops and restaurants are open in the winter and provide part of the vibrant island life you will enjoy during your stay in St.Kitts and Nevis. The local Saturday market is a great place to purchase souvenirs like Batik fabrics and other locally crafted items as well as organic produce and seafood. There are also lots of shops where you can purchase items like jewelry, gemstones, and watches. The pelican shopping mall is designed to look like an authentic Caribbean shopping street with all the trappings of a modern-day mall. Restaurants serve some delicious intercontinental as well as local dishes. While touring the island you may stop at any of the casual beach spots to try some open grilled lobster or conch. If you are feeling adventurous you may also sample the goat water stew or Arawak chicken and pepper pot. Be careful though because some of these meals and quite spicy!
Transport
There are international airports on both islands so you may land either in St.Kitts or Nevis and from there, take a taxi into the town.
Taxis are the most popular way of getting around the islands and they can be found pretty much anywhere. Although prices are regulated by the government, you should still agree on a price with the driver before embarking on your trip.
You can also get a rental car at designated points, none are available at the airports and you need to show a permit from the traffic department first before a car would be leased to you. Driving is on the left side of the road and renting a car for a day costs around $47 (approx. €43, £37, $63 CAD, $71 AUD).
There are also private minibusses that are inexpensive and ply different parts of the island although they do not frequent the tourist spots.
You can get from one island to the other by taking a ferry.
Health
St. Kitts and Nevis do not have any private hospitals therefore snowbirds will have to rely on the local public healthcare system or private clinics during their stay on the islands. There is also no insurance scheme in place on the islands so you'll have to pay upfront for medical attention. Since it is a small island, it lacks some of the major healthcare necessities and its hospitals are basically only equipped to provide primary health care. Snowbirds are still advised to purchase health insurance before they travel as you may need to be airlifted out of the country to the Netherlands Antilles in case of emergencies and serious injuries. Many of the county's doctors are well trained or have studied abroad and speak fluent English.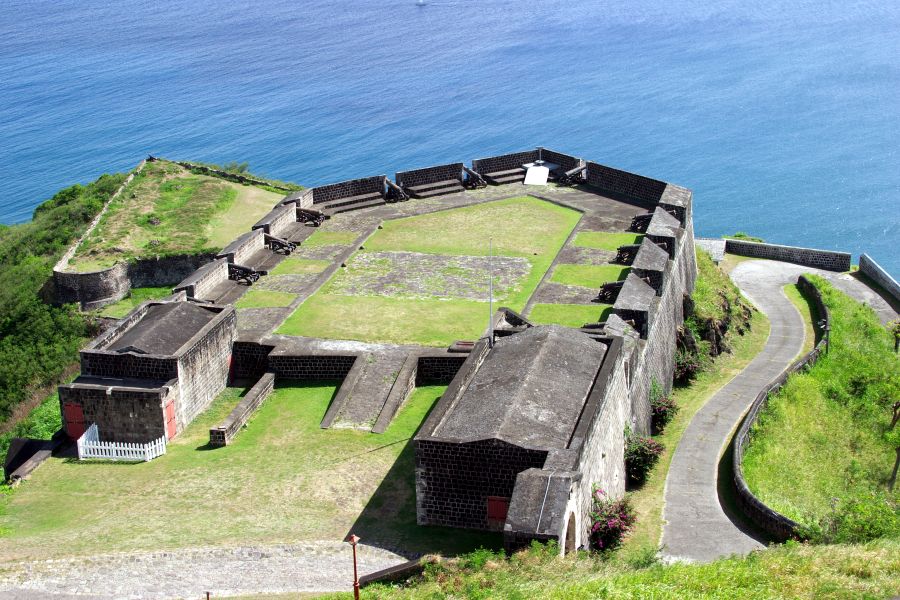 Accommodation
There are lots of options for accommodation on the island of St.Kitts and Nevis and snowbirds can freely book them online before their arrival in the country. Renting a fully furnished one-bedroom apartment in an inexpensive area will cost around $1926 (approx. €1795, £1546, $2585 CAD, $2912 AUD) a month.
Packing List
Weather: The fall, winter, and spring weather in St.Kitts & Nevis will normally be hot during the day and hot/warm during the night. Of course in the fall and spring it will be warmer than in the winter. You have to pack accordingly.

Warm clothing: Even when you go to a warm location like St.Kitts & Nevis you should not forget to take some things with you for your trip back home. When you return you are adapted to the warmer weather and need something to protect you from your hometown temperatures.

Consider the Weather: Always look at the type of weather in St.Kitts & Nevis. Things like humidity, wind, and rain do not show up in the temperature graph but can have a great impact on your wardrobe. There are several sites with long term forecasts and climate information. Is there often a short afternoon downpour like in the tropics, you maybe need to take a strong umbrella and shoos that can cope with the rain. If there is often a lot of wind you might need a more wind-resistant coat.

Check the local Shopping options: Try to find information about the local shopping options near your location in St.Kitts & Nevis. Are there stores where you can buy all your daily supplies, or are some things difficult to get? For some more remote locations, the options can be limited. If a certain item is really important for you might need to take it with you.

Look at the Local Culture: The local culture in St.Kitts & Nevis can impact your wardrobe. If most activities are in more upscale locations you might take some more appropriate clothes with you. Or travelling if you travel to certain countries women need to cover themselves in certain areas.

Amenities: Know what's Included in your house or apartment. Is there a coffee maker, a toaster, a washer and dryer, an iron, what is in the kitchen, what kind of towels are there? Things that are there means you do not have to take them with you. A furnished apartment or house can mean something from a few pieces of furniture to a well-stocked place with all the things you have at home. But most of the time your rental will not be stocked.

Mix and match: Wear layers so you can use your wardrobe more efficiently. And do not worry about wearing something more often, probably only you will notice this.

Important for you: If there is something that is really important for you that you want to have present in your house or apartment, take it with you. This can be something like a special knife for the kitchen, or a small mirror that you use in the morning. You can also purchase it locally if it is not that expensive.

Pet supplies: If you take your pet with you don't forget to take supplies for a few days with you. And enough medication, vitamins, or other supplies if you can not purchase them in St.Kitts & Nevis locally.

Food: Don't take a lot of food with you. Only when there is something you really can not live without you, and it is not too heavy you could consider taking it with you.

Towels: Not all locations include bigger towels for the swimming pool or a visit to the beach. If you have to take them and don't have a lot of room you can buy some big thin towels.

Office supplies: Normally you will not find any office supplies in your house or apartment. If you think you will use them you could pack some supplies like a scissor, notepaper, envelopes, some pens, and more depending on your needs.

Limit yourself: Don't take too many shoes and jackets, you will not need them that often.

Best-fitting: Bring your favorite and best-fitting items that can multi-function

Washer: Do you have a washer and dryer onsite, you don't need to pack a lot of clothes
Clothing
Basics
Casual
Smart
Footwear
Toiletries
Beauty
Hygiene
Clothing
Basics
Casual
Outdoor
Footwear
Accessories
Toiletries
Medicine
Miscellaneous
Other
Toiletries
Beauty
Hygiene
Hair
Other
Medicine
Miscellaneous
Technology
Travel and Free time
Travel
Free time
Important
Documents
Money
Other locations close to this location:
Travelers' Map is loading...
If you see this after your page is loaded completely, leafletJS files are missing.
If you have any additions, or comments on the content on this page, please use our contact form to let us know.