Spend your fall, winter, or spring in San Diego, California: Is San Diego a good snowbird location?
San Diego, known as "America's finest city", is situated in the state of California. The city is famous for its pleasant weather and extensive white-sand beaches. San Diego has something to offer to everyone visiting and is full of opportunities. Many snowbirds like to come here as San Diego is an ideal place for a second home with its year-round friendly climate and lively atmosphere.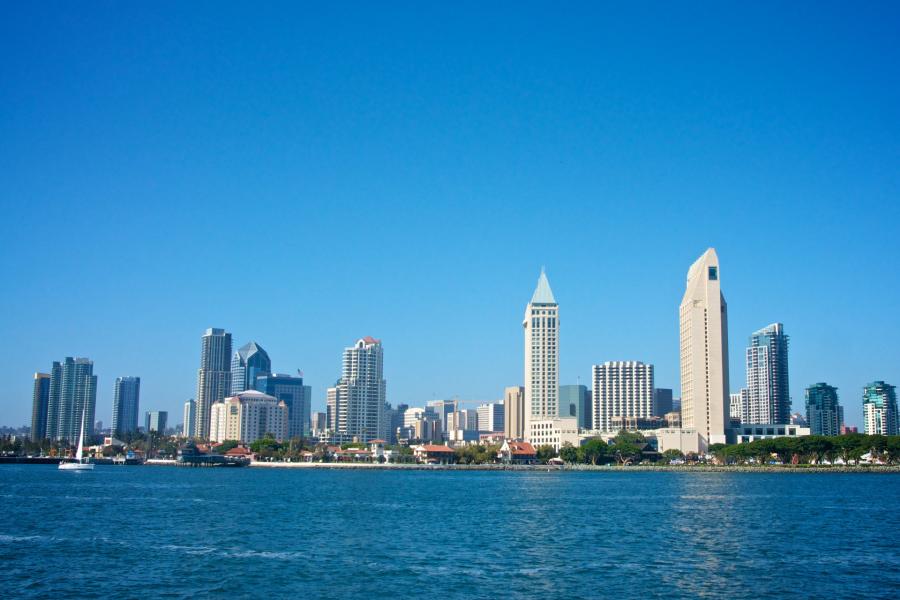 Why should people stay in San Diego during the fall, winter, or spring?
San Diego is the perfect destination to spend your winter. The climate during the winter is perfect for all types of activities, from spending your time at the beach, to visiting museums, parks, monuments, or the zoo. The winter season is somewhat quieter than the summer (high season) so you can enjoy all the locations and activities with slightly fewer tourists.
Climate
San Diego is near the pacific ocean and experiences a hot, dry summer, and a mild winter. In the winter the temperature varies between 46°F - 65°F (8°C - 18°C). You can expect a lot of sunny days.

Things to see in San Diego
San Diego has a lot to offer, from breathtaking views to historical monuments and museums:
Balboa Park: Extending over 1,400 acres, this place is an all in one visitor's spot, Balboa Park offers everything from gardens and zoo to museums and historical buildings.
Midway Aircraft Carrier Museum: Permanently berthed at the Navy Pier is the decommissioned USS Midway. The aircraft carrier is one of the largest US military ships. The museum has more than 60 exhibits and many restored aircraft.
Cabrillo National Monument: This monument is famous for its history as well as the amazing views it has to offer.
Old Town State Historic Park: This place is considered as the 'birthplace of California'. The restored shops and houses make you take a trip down the memory lane to the first European settlement in California.
SeaWorld San Diego: SeaWorld offers a glimpse into the wildlife. Among the sea animals, you can see the California Sea lions, Dolphins, Sea Turtles, and California otters.
Beaches of San Diego: Situated at different distances from the city center, San Diego has a lot of beaches for those who want to relax and enjoy the sea view. The most prominent beaches are Mission Beach, Pacific Beach, Coronado Beach, and La Jolla shores.
Things to see not far from San Diego
There are a lot of places in the surrounding area that are worth a visit:
La Jolla shores and La Jolla Cove: Miles of beautiful beaches can be found at La Jolla (13.67 Miles (22 km)

from San Diego). You can see kelp beds, reefs and caves and also visit the nearby Museum of Contemporary Art.

Carlsbad: Carlsbad, primarily known for its beaches, lies at a distance of 34.8 Miles (56 km)

from San Diego. There are three lagoons where nature lovers can see a lot of wildlife.

Mission San Luis Rey de Francia: Good news for history lovers is that the largest, and one of the oldest missions situated in southern California, lies at a distance of only 42.56 Miles (68 km)

from San Diego. Making it a perfect getaway for a day trip.

Lake Poway: Perfect for nature lovers, Lake Poway recreational area is situated at a distance of 27.7 Miles (45 km)

from San Diego. The beautiful lake is a great place to explore on a day trip. It offers tons of activities like boating, fishing, cycling, and many walks.
Activities in San Diego in the fall, winter, or spring
San Diego has the perfect weather to enjoy different activities during the winter:
Beaches: San Diego is a popular beach destination and enjoys large a stretch of beaches. Many types of beach activities are available at almost all of the beaches.
Whale watching: Over 20,000 gray whales migrate during the winter season and can be seen from different locations (like the Cabrillo national monument). Or join a San Diego whale watching tour.
Christmas celebration at Sea World: The mood of celebration and festivities are at an all-time high during the Christmas season from November to January. A lot of fun activities are available to celebrate Christmas at Sea World.
Jungle Bells at San Diego Zoo: From mid of December to January, the San Diego Zoo celebrates Christmas festivities with many memorable experiences that are not to be missed.
February Museum Month: San Diego has a variety of museums that offer great discounts during the month of February.
Parades: There are many parades during the winter. The most popular ones are Port of San Diego Holiday Bowl Parade, San Diego Parade of Lights and the Martin Luther King Jr. Day Parade.
Art classes: Join an art class and learn how to paint, draw, or start with pottery.
Cooking: Always wanted to improve your cooking? Join a cooking class and learn how to cook something special.
Cruises: There are a variety of cruises are available for sightseeing and watching seabirds and other marine animals.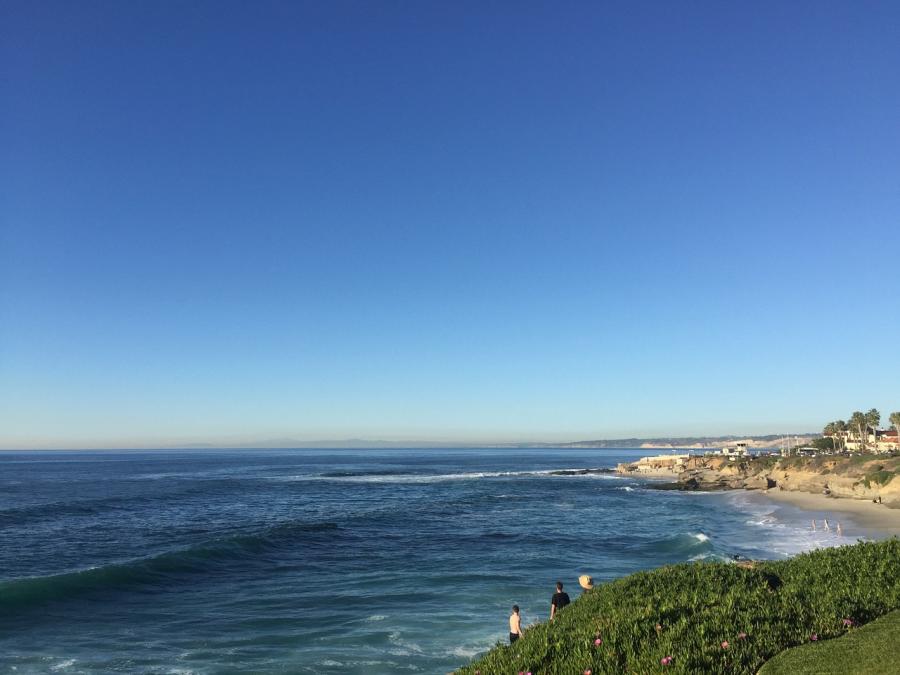 Shopping + Restaurants. Are they open in the fall, winter, or spring?
The winter period in San Diego is the low season, but there will still be a lot of visitors coming to enjoy this great city. Due to these winter visitors and many permanent residents shops and restaurants will be open. As most days will see a lot of sunshine it is a perfect time to visit one of the many outdoor restaurants.
When it comes to the restaurants, you will find a large variety of cuisines to choose from. Whether it's Asian, Mexican, Indian, or Italian, all of these are available at different restaurants throughout the city, with each having its own specialty and worth a try. San Diego, close to Mexico, is particularly famous for its Californian burritos, pizzas, street tacos, and local wines.
From high-end and posh shopping centers to local stalls selling cultural and hand-made products, all types of shopping experiences can be enjoyed while staying in San Diego.
Transport
San Diego has its own international airport and is conveniently located at a distance of 3.6 Miles (6 km) from downtown San Diego. There are multiple options to travel from the airport to your destination. The free Airport Shuttles runs between the Sycuan Green Line Middletown Trolley Station and the airport every 10 to 15 minutes. Taxis and car rentals are easily available outside every terminal, or you can use an Uber. Moreover, MTS also offers to pick and drop to and from the airport.
Having a car can be convenient during your stay. You can rent one at the airport easily, but there are also numerous other locations if you do not want to rent one all the time.
Transport in San Diego is very organized thanks to the Metropolitan Transit System (MTS) which operates seven days a week, offers very affordable rates, and is the most reliable way to get around San Diego (https://www.sdmts.com/schedules-real-time). It offers many types of passes including a 30-day pass for long-term visitors which is easily available. The San Diego Trolley is a light rail system that is also operated by the MTS and connects the eastern and southern parts of the city to downtown areas.
If you want to use public transport, an easy way to find the best route is to use Google Maps. Find the directions from your starting point to the destination, and click on transit. It will then show you some of the public transport options.
Health
San Diego has many state-of-the-art Health Care facilities. All of them are perfectly capable of handling emergency situations. One of the best hospitals is UC San Diego Health with the following emergencies and walk-in urgent care locations:
Many dentists are available 24 hours with one of them mentioned below:
Accommodation
There are a number of different rental companies present in San Diego, whether you're looking for an apartment or a villa. Some of the most popular organizations that are commonly used include:
Since San Diego is a major US city, the rentals available near downtown and main locations are a bit expensive. The price range starts from $800 (approx. €762, £659, $1093 CAD, $1255 AUD) per month. You can also check some areas a little bit further away.
RV/Campers/Motorhome
If you are traveling with a Motorhome, many options are available for RV parking. All facilities at these sites are up to the mark and offer a lot of convenience to the visitors. Some of the best options are mentioned below:
San Diego I has a lot of campsites that are easily accessible and offer a peaceful escape from the busy city life.
South Carlsbad State Beach Campground (www.parks.ca.gov/?page_id=660) is located near the beach, the place is beautiful and has a lot of additional activities like picnics and fishing.
Santee lakes recreation preserve (https://www.santeelakes.com/) is another ideal camping location. The place has a lot of facilities and activities available for its visitors.
San Diego Metro KOA (https://koa.com/campgrounds/san-diego/) is one of the most popular camping sites of San Diego and is the top-rated destination for camping and family fun.
Other locations close to this location:
Travelers' Map is loading...
If you see this after your page is loaded completely, leafletJS files are missing.
If you have any additions, or comments on the content on this page, please use our contact form to let us know.
Detailed weather during the year for San Diego California
What to do during the year in San Diego California