Spend your fall, winter, or spring in Lihue, Hawaii: Is Lihue a good snowbird location?
Lihue is the second largest town and the most visited town in Kauai County. It is home to Kauai's main Airport and it is considered to be the hub of travelers, and such has many amenities. The town is a treat for visitors, as you can experience the true culture of the region with its historical museums and fascinating architecture. The area is well established and it holds a beautiful landscape with a lot of natural beauty. You can spend a wonderful time roaming around the parks, exploring the local markets, and enjoying the picturesque views of the beaches. Lihue is easily one of the best places to visit in Hawaii.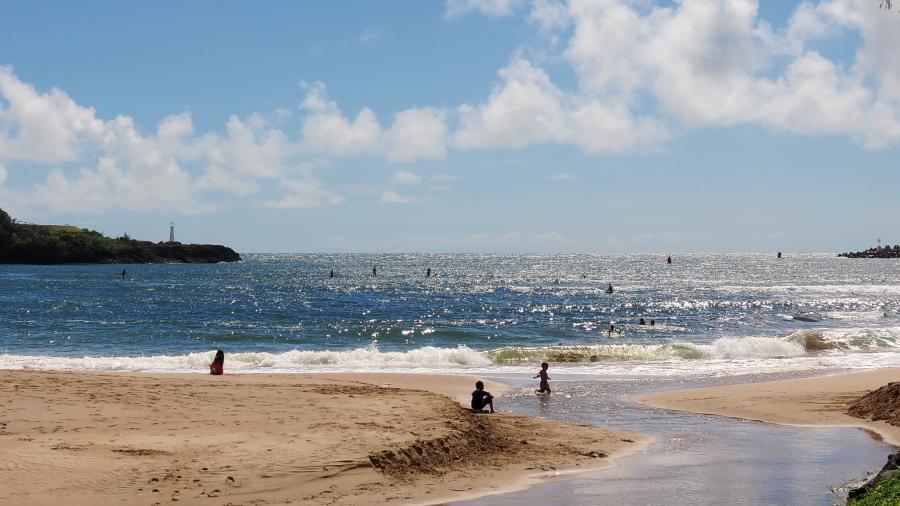 Why should people visit during the fall, winter, or spring?
Lihue is an attractive location for many snowbirds who are looking for a warm winter sun. The beautiful tropical climate surrounding the region and the convenience offered to the people makes Lihue a winter favorite. From Lihue, you can commute easily and conveniently to explore nearby towns. The tropical weather has enough rain to make the landscapes beautiful lush green. You can entertain yourself with a lot of indoor activities when it rains. The town is very much alive and you should look forward to a winter well spent in this gorgeous town.
Climate
Lihue is located above sea-level and it is known to have a tropical climate. It has a moderate and steady temperature which does not change drastically. The average temperature stays around 66°F - 84°F (19°C - 29°C) throughout the year. You can expect more rain during winter, so make sure you take your umbrella with you.

Things to see in Lihue, Hawaii
Lihue is a beautiful place with many things for visitors to explore. Some of the famous attractions in the town include:
Wailua Falls: The breathtaking Wailua Falls is one of the most magnificent sights in the region and it is a frequently visited attraction in Lihue. It is easily accessible and worth visiting. You can catch a glimpse of the beautiful rainbows at the bottom of the waterfall and enjoy the fresh atmosphere. Make sure you visit early in the morning because the place has limited parking spaces.
Kauai Museum: For those interested in learning about the history of the region, this museum is available. Though it is small, you can spend a good few hours exploring and learning interesting facts about the area.
Ninini Point: This is the place you need to be if you are looking forward to some beautiful views of the ocean. There is an abandoned lighthouse present in the area that is the viewpoint for many tourists who come by to admire the scenic beauty of the region.
Alekoko Fishpond: The ancient Hawaii Fishpond holds great historic relevance to the locals because it is known to be one of the first Fishponds built in the region. There are Kayak tours designed to take you to this destination so that you can visit the area.
Kauai Community Market: The Community Market operates every Saturday and it is conveniently located near the town. This street market is a popular spot for locals who get together and shop for fresh produce. It is perfect for an early Saturday morning run.
Grove Farm Homestead Museum: The museum gives you an insight into the olden days when the Island was a popular sugar plantation industry
You can visit different sites through different tours that help you better understand the relevance of the properties in this town.
Things to see not far from Lihue, Hawaii
There are many places and towns in the surrounding areas that one can visit:
Pu'u Poa Beach: it is located in Princeville at a distance of 30.3 Miles (49 km)

from the town. It is the longest golden sand beach in the area and it offers multiple amenities to the visitors. You can spend a day relaxing at the beach and enjoying the beautiful views of the sunset.

Poipu Beach: it is located in Koala at a distance of 12.6 Miles (20 km)

from the town. The beach is known to have one of the best coasts in the country with miles of golden sand and beautiful views.

Kilauea Lighthouse: it is located at a distance of 25.6 Miles (41 km)

from the town. The magnificent lighthouse dates back to the older times and you can enjoy the staggering views of the ocean from here. People come by the area for whale watching.

Limahuli Garden and Preserve: it is located at a distance of 38.1 Miles (61 km)

from the town. The beautiful Botanical Garden is home to amusing tropical vegetation which has important historic relevance to the people of Hawaii. The Limahuli stream flows through these gardens and makes for a nice relaxing spot.
Activities in Lihue, Hawaii in the winter
You can spend a wonderful time at Lihue as the place offers enough activities:
Museums: The town has many museums which highlight the cultural and historic aspects of the town. If you are interested in learning about the region's history, this is the place to be.
Waterfalls: Being home to some of the most beautiful landscapes and the magnificent Wailua Falls, you can appreciate the beauty of nature.
Scenic Beauty: You will be tempted to explore every corner of Lihue because of its scenic beauty. Enjoy the mesmerizing sunsets which beautifully complement the area's unique landscape.
Hiking: There are many hiking trails available in the region. You can spend some quality time with nature if you decide to go for a hike. The area generally has options for a comfortable and friendly terrain.
Daytrips: You can easily access the nearby towns through public transport. You can also rent a car for a day trip and explore the area.
Market: It is a great place to spend your free time looking for the perfect souvenirs.
Yoga: You can spend some quality time at Kauai Hot Yoga Studio to relax and enjoy a breath of fresh air. The natural setting of the area will give anyone participating in yoga retreats an amazing spiritual experience.
Festivals: Discover the vibrant cultural festivals of Kauai in winter and enjoy the unique celebrations with live music and delicious food.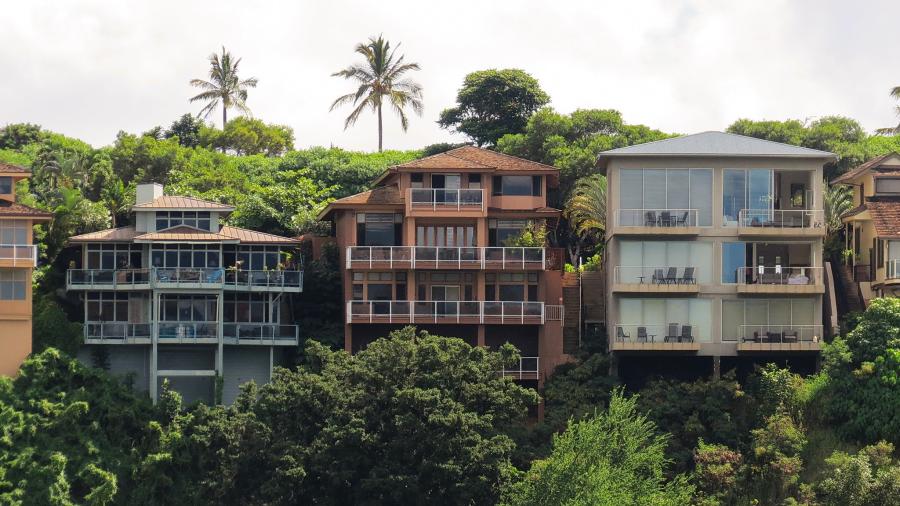 Shops & Restaurants. Are they Open in winters?
Lihue has a variety of market places for you to visit. It is a popular spot for tourists in the summer and winter, you can find everything you need easily. Be it a weekly farmers market or a superstore to get all the items on your grocery list, Lihue has it all. Some of the popular market places in the area include:
Lihue Sunshine Market
Kauai Community Market
Walmart
Lihue is home to some amazing restaurants and it offers you a lot of food choices. There is a wide range of cuisines available for you to try. If you are a food lover, make sure you enjoy the famous local dishes in the area because you're in for a treat. The area is well known for its fish, you should try the Poke, Huli Huli Chicken, and Loco Moco for an authentic Hawaiian experience.
Transport
The town is home to the only airport in the Kauai region which is the Lihue Airport. It is located at a distance of 1.5 Miles (2.4 km) from the main town. You can easily access your destination by any means of transport available to you. Having a car can be convenient during your stay. You can rent one at the airport easily, but there are also numerous other locations if you do not want to rent one all the time.
The Kauai Bus is a public transportation service operating in the entire region. This is a convenient form of moving around both locally and regionally. Although the bus doesn't take you to all the Islands of the Kauai region, you can easily visit the main sites because there are multiple bus stops in the area. The service is cheap and it offers a comfortable ride. You can check for schedules online at www.kauai.gov/BusSchedules. Taking a taxi is convenient for places where the bus doesn't go, but it is an expensive form of transport.
If you want to use public transport, an easy way to find the best route is to use Google Maps. Find the directions from your starting point to the destination, and click on transit. It will then show you the public transport options.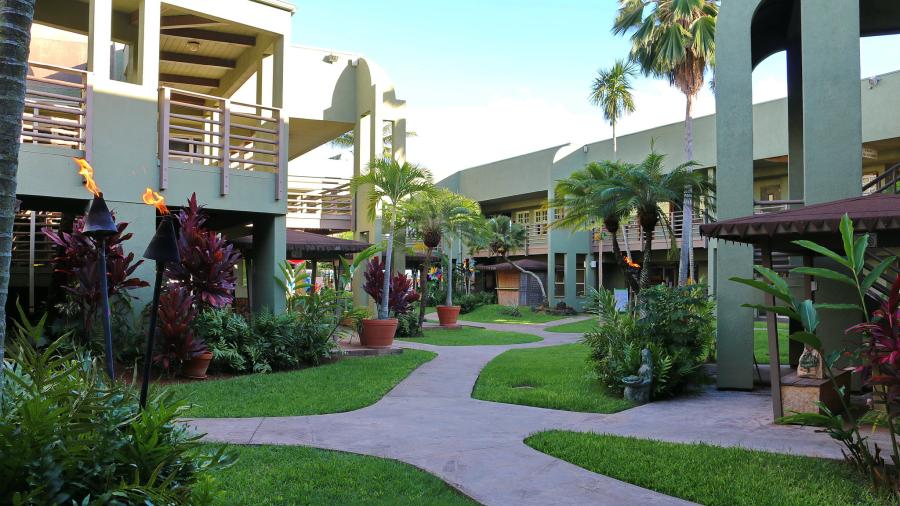 Health
The healthcare units in Lihue consist of professional doctors and medical. They are located nearby and are easily accessible. Emergency services are also available at all times. You are provided with all sorts of facilities here including diagnosis, treatment, and medical care. The best medical centers in the region include:
Accommodation
If you are a visitor in Lihue, you can find a decent place to stay in the town during the winter period for around $850 (approx. €782, £687, $1150 CAD, $1269 AUD) per month. Some of the most commonly used organizations for finding a nice stay include: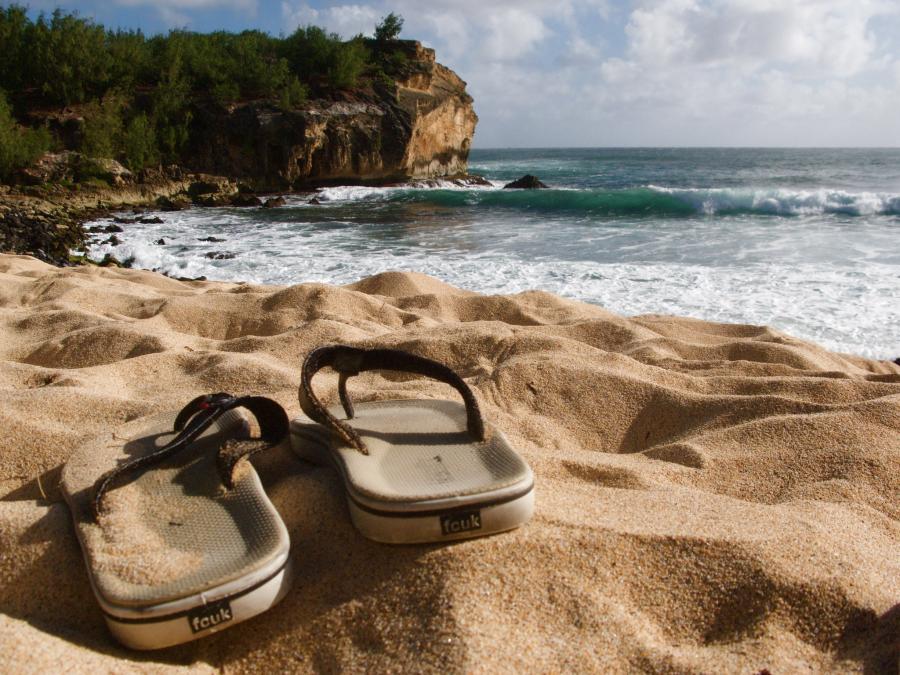 RV/Campers/Motorhome
If you're traveling with a motorhome or like to go camping, there are many places for you to explore as the region offers many RV parking spots to explore. You can visit Camp Naue YMCA and Kumu Camp for a decent and affordable experience:
Camp Naue YMCA: Located in Hanalei, at a distance of 36.4 Miles (59 km) from the town. It is a beautiful campsite with the most breathtaking sunset views. It is a great and affordable option for campers

$20 (approx. €18, £16, $27 CAD, $29 AUD)

per night. Its location is right on the beach so you can take a walk down the shore anytime you want. The owners of this place are very accomodating and welcoming. There is limited arrangement so it is better to book in advance.
Kumu Camp: is located on Anahola Beach Retreat, at a distance of 14.5 Miles (23 km)

from the town. It is another great place for campers with beautiful ocean views and great facilities.
Packing List
Weather: The fall, winter, and spring weather in Lihue (Hawaii) will normally be warm during the day and warm during the night. Of course in the fall and spring it will be warmer than in the winter. You have to pack accordingly.

Warm clothing: Even when you go to a warm location like Lihue (Hawaii) you should not forget to take some things with you for your trip back home. When you return you are adapted to the warmer weather and need something to protect you from your hometown temperatures.

Consider the Weather: Always look at the type of weather in Lihue (Hawaii). Things like humidity, wind, and rain do not show up in the temperature graph but can have a great impact on your wardrobe. There are several sites with long term forecasts and climate information. Is there often a short afternoon downpour like in the tropics, you maybe need to take a strong umbrella and shoos that can cope with the rain. If there is often a lot of wind you might need a more wind-resistant coat.

Check the local Shopping options: Try to find information about the local shopping options near your location in Lihue (Hawaii). Are there stores where you can buy all your daily supplies, or are some things difficult to get? For some more remote locations, the options can be limited. If a certain item is really important for you might need to take it with you.

Look at the Local Culture: The local culture in Lihue (Hawaii) can impact your wardrobe. If most activities are in more upscale locations you might take some more appropriate clothes with you. Or travelling if you travel to certain countries women need to cover themselves in certain areas.

Amenities: Know what's Included in your house or apartment. Is there a coffee maker, a toaster, a washer and dryer, an iron, what is in the kitchen, what kind of towels are there? Things that are there means you do not have to take them with you. A furnished apartment or house can mean something from a few pieces of furniture to a well-stocked place with all the things you have at home. But most of the time your rental will not be stocked.

Mix and match: Wear layers so you can use your wardrobe more efficiently. And do not worry about wearing something more often, probably only you will notice this.

Important for you: If there is something that is really important for you that you want to have present in your house or apartment, take it with you. This can be something like a special knife for the kitchen, or a small mirror that you use in the morning. You can also purchase it locally if it is not that expensive.

Pet supplies: If you take your pet with you don't forget to take supplies for a few days with you. And enough medication, vitamins, or other supplies if you can not purchase them in Lihue (Hawaii) locally.

Food: Don't take a lot of food with you. Only when there is something you really can not live without you, and it is not too heavy you could consider taking it with you.

Towels: Not all locations include bigger towels for the swimming pool or a visit to the beach. If you have to take them and don't have a lot of room you can buy some big thin towels.

Office supplies: Normally you will not find any office supplies in your house or apartment. If you think you will use them you could pack some supplies like a scissor, notepaper, envelopes, some pens, and more depending on your needs.

Limit yourself: Don't take too many shoes and jackets, you will not need them that often.

Best-fitting: Bring your favorite and best-fitting items that can multi-function

Washer: Do you have a washer and dryer onsite, you don't need to pack a lot of clothes
Clothing
Basics
Casual
Smart
Footwear
Toiletries
Beauty
Hygiene
Clothing
Basics
Casual
Outdoor
Footwear
Accessories
Toiletries
Medicine
Miscellaneous
Other
Toiletries
Beauty
Hygiene
Hair
Other
Medicine
Miscellaneous
Technology
Travel and Free time
Travel
Free time
Important
Documents
Money
Other locations close to this location:
Travelers' Map is loading...
If you see this after your page is loaded completely, leafletJS files are missing.
If you have any additions, or comments on the content on this page, please use our contact form to let us know.
Detailed weather during the year for Lihue Hawaii
What to do during the year in Lihue Hawaii