Spend Your Fall, Winter, or Spring in St.Barts: Is St.Barts A Good Snowbird Location?
More popularly known as St. Barts, the island of Saint Barthélemy is a Caribbean territorial collectivity of France. For many years the island used to be a part of another French overseas region- Guadalupe however since it voted to secede from the country, it became its own independent overseas collectivity of France.
St. Barts is a tiny volcanic island encircled on all sides by shallow reefs with a population of only 10,000 people as of the last census. Due to its poor soil and water sources, the island was uninhabited for many years with the Arawaks and Tainos only visiting periodically however by the 17th century the French settled in on the island with initial settlers numbering around 60.
By the year 1960, the island began to look into tourism as a source of income since it had such few economic prospects. Tourism is now of the major exports of the island especially during the winter season thanks to its warm Caribbean weather, stunning beaches, and captivating landscapes. It is often touted as a high-end luxury holiday destination however for those willing to look hard enough, you'll find that there is a little something for everyone and the island is actually quite accessible for people from every class.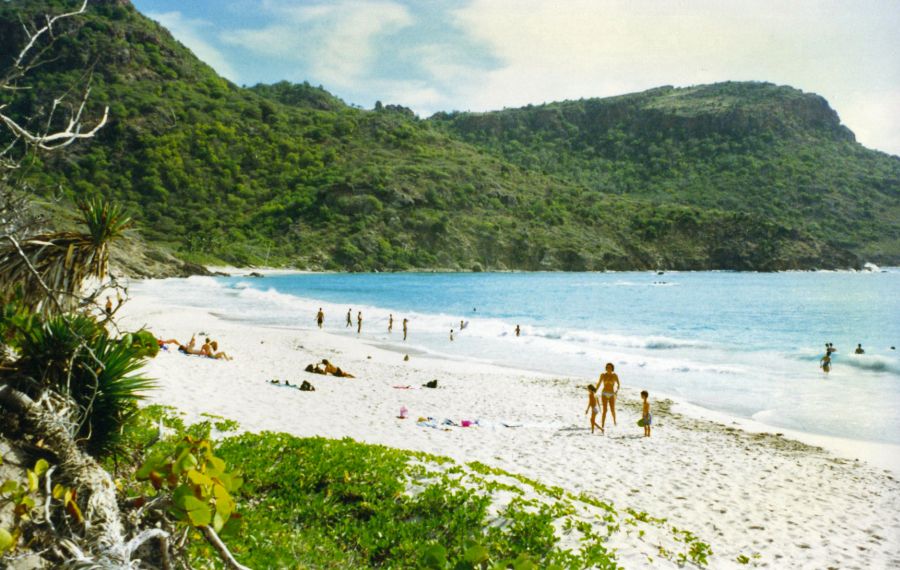 Why should people visit during the fall, winter, or spring?
St. Barts is the perfect Caribbean island for ultimate relaxation and appreciation of an expansive shoreline. Snowbirds who want to spend their winter away from the partying crowds and would prefer to explore the island at a leisurely pace would feel most welcome here. The beaches and entire landscapes are incredibly lush and the warm turquoise water is perfect for swimming. The winter months here in St.Barts are sunny and warm with none of the cold associated with winters back home and there are lots of natural and man-made attractions to see. Your days will be filled with new adventures and you will be surrounded by people that are warm, friendly, and welcoming. Despite being hit by hurricane Irma in 2017, the island has quickly picked itself back up and has opened its doors to tourists from all over the world once again.
Climate
The "Lent" which is another name for the dry/winter seasons runs from December to April in St.Barts and is characterized by cooler weather from the usually hot and tropical climate the island has. From May to November, the weather is referred to as the "Wintering" where it is hotter and much more humid than it is during Lent. The wintering is prone to thunderstorms in the afternoon and the weather takes on a sultry feel with more than a few hours of sunshine. From January to March, the average temperature is around 23°C (73°F) which is perfect for exploring the island or swimming in the ocean. The winter period normally does not see hurricanes (the hurricane season is from June to November).

Safety
St. Barts ranks among the safest places in the world for both tourists and residents. Be mindful that you must take precautions as with any other place with human interaction, there can be cases of petty theft which is usually not violent or come with any threat to your safety. There are no gang activities on the island and snowbirds can rest easy knowing they are not in too much danger. You are still advised to watch over your property as you would anywhere else and take the same measures you would in other tourist destinations. Snowbirds May walk about freely at night as there are hardly any "no go areas" without worrying about getting mugged or attacked. Doors are often left unlocked and it is not considered unsafe to give hitchhikers a ride.
Communication, Internet, and cellphone in St. Barts
The official language of St. Barts is French. Everyone on the island speaks a variety of French and snowbirds who have some knowledge of small everyday phrases and greetings should not hesitate to use them as the locals greatly appreciate being spoken to in their language. A few people speak English especially in the capital of Gustavia and around the resort and tourist areas so you may find a few English speakers on the island. Signs, maps, and menus are also generally in French although you may find a few English translations. The locals also speak their version of creole called the St.Barts creole as well as the St. Barts Patois and Saline French. To get a local SIM card while in St.Barts, you will need to show the mobile network carrier your passport as a means of identification before it will be sold to you and registered. Network coverage is pretty good in most areas and public spaces tend to have free wifi. There are 6 mobile network providers and SIM cards cost around $18 (approx. €17, £14, $24 CAD, $28 AUD).
Snowbird locations in St. Barts
Gustavia – although it is the capital city of St.Barts, this town is much more than a tourist hub. It's also the location of the main port of the island. It has an interesting horseshoe shape with interesting architecture leftover from when the island belonged to Sweden.
Saint Jean – located right in the center of the island, Saint-Jean has some of the best shopping districts in the area as well as great restaurants and other interesting attractions.
Lorient – this is the oldest village on the island. It has a lot of religious influences and some of its attractions include a restored ancient church. During the winter, there are also several festivals and music concerts hosted by the church here.
Things to see in St. Barts
Flamands Beach – arguably the prettiest beach in all of St.Barts, Flamands is wide and perfect for swimming as it's waters are very calm.
Inter oceans museum – located in the two street fishing village of Corossol, this museum showcases a collection of over 9,000 seashells. At the time of writing the museum has been closed for years now, and it is unclear when and if it will open again.
The nature reserve of St. Barthélemy- this nature reserve protects the fragile marine ecosystem of the island and is located in 5 zones around the island.
Fort Gustave- one of the island's oldest attractions is this 18th-century fort and it is the best point of viewing the harbor. There are also ruins of a bakery, cannons, stone ramparts, and a sentry box.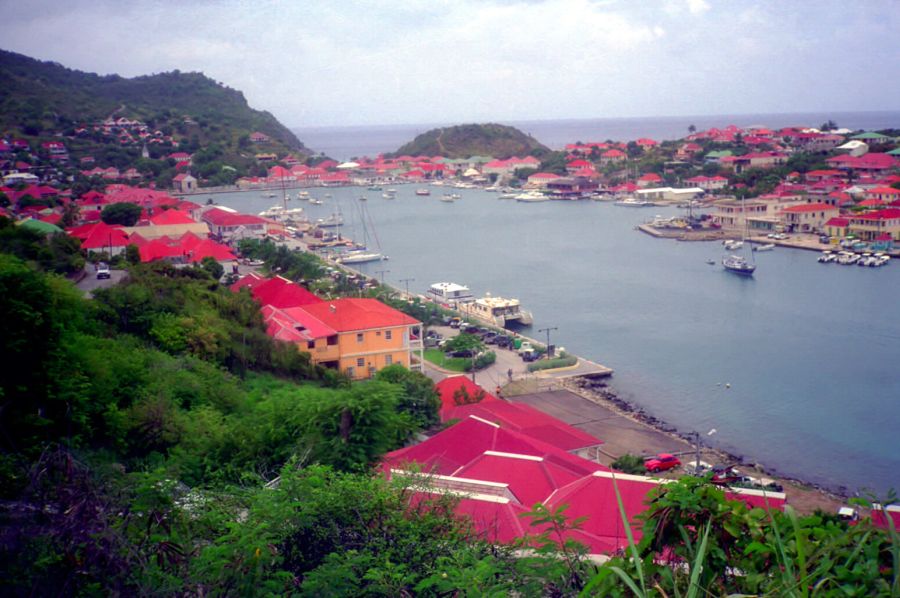 Activities in St. Barts during winter
Festivals – the island is famous for its many festivals and there a few you can attend during the winter. If you are staying till the end of April you can catch the St.Barts Film Festival where regional filmmakers screen their work and the St. Barts music festival featuring musicians from all over the world.
Carnivals – St. Barts hosts its carnival in February or March and there are colorful parades all over the streets of the capital Gustavia. There is also a lot of local food, music, and displays that show off the culture of the people.
Kitesurfing – the area of Grand Cul de Sac is a great location for wind and water sports. There is also a school nearby where you can take lessons on kitesurfing.
Relax on the beach – St. Barts has numerous beaches snowbirds can choose from with amazing restaurants, amenities, and stretches of ocean perfect for swimming.
Shopping + Restaurants. Are they open in the fall, winter, or spring?
St. Barts is one of the best places for shopping in the Caribbean. There are a number of chic stores where you can buy designer items as well as locally made unique bohemian items. There are things like jewelry, decorative eggs, and more. There are also concept stores, art galleries, and boutiques where snowbirds can spend long hours shopping to their fill. Restaurants are also open with many located close to the shopping districts so after long hours shopping, you can take a break at any of the exquisite restaurants for a meal. A lot of the local cuisine is centered around seafood. Be sure to try the most popular dish called "Accras" a deep-fried codfish fritter.
Transport
St. Barts has a small airport that can only handle small planes and is served by a few smaller airlines. Most visitors fly to the Dutch side of the neighboring island of St. Martin and then you can take a 15-minute helicopter ride to St.Barts. Alternatively, you can take a 45-minute ferry ride to the island as well.
The roads in St. Barts are a bit narrower than most, however, getting around by car is the most popular way of getting around the island. Scooters and motorcycles are also available for lease and you can rent a car from any of the rental services on the island. You can rent an economy car for $21 (approx. €20, £17, $28 CAD, $32 AUD) per day.
Buses are available as well as taxis but you can also walk to a lot of the locations in each town as the island is quite small.
Health
There are good clinics in St. Barts with well-trained medical staff who are capable of handling minor ailments and injuries who speak basic English. In more serious cases you may need to be airlifted to Puerto Rico or St. Martin. You can also get medication for things like headaches, allergies, asthma, diarrhea, acid reflux, and other pains over the counter easily from any of the pharmacies on the island.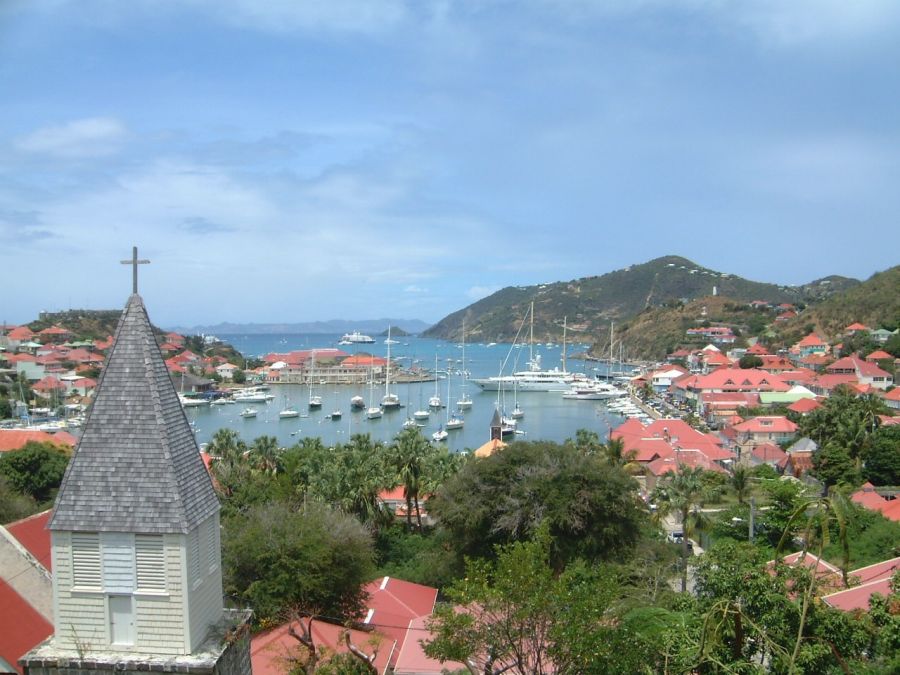 Accommodation
Finding affordable accommodation may be a bit of a challenge as the island is most known for its luxury hotels and villas. A decent-sized apartment with basic amenities will cost you from $700 (approx. €666, £577, $956 CAD, $1098 AUD) for a month.
Packing List
Weather: The fall, winter, and spring weather in St.Barts will normally be hot during the day and hot/warm during the night. Of course in the fall and spring it will be warmer than in the winter. You have to pack accordingly.

Warm clothing: Even when you go to a warm location like St.Barts you should not forget to take some things with you for your trip back home. When you return you are adapted to the warmer weather and need something to protect you from your hometown temperatures.

Consider the Weather: Always look at the type of weather in St.Barts. Things like humidity, wind, and rain do not show up in the temperature graph but can have a great impact on your wardrobe. There are several sites with long term forecasts and climate information. Is there often a short afternoon downpour like in the tropics, you maybe need to take a strong umbrella and shoos that can cope with the rain. If there is often a lot of wind you might need a more wind-resistant coat.

Check the local Shopping options: Try to find information about the local shopping options near your location in St.Barts. Are there stores where you can buy all your daily supplies, or are some things difficult to get? For some more remote locations, the options can be limited. If a certain item is really important for you might need to take it with you.

Look at the Local Culture: The local culture in St.Barts can impact your wardrobe. If most activities are in more upscale locations you might take some more appropriate clothes with you. Or travelling if you travel to certain countries women need to cover themselves in certain areas.

Amenities: Know what's Included in your house or apartment. Is there a coffee maker, a toaster, a washer and dryer, an iron, what is in the kitchen, what kind of towels are there? Things that are there means you do not have to take them with you. A furnished apartment or house can mean something from a few pieces of furniture to a well-stocked place with all the things you have at home. But most of the time your rental will not be stocked.

Mix and match: Wear layers so you can use your wardrobe more efficiently. And do not worry about wearing something more often, probably only you will notice this.

Important for you: If there is something that is really important for you that you want to have present in your house or apartment, take it with you. This can be something like a special knife for the kitchen, or a small mirror that you use in the morning. You can also purchase it locally if it is not that expensive.

Pet supplies: If you take your pet with you don't forget to take supplies for a few days with you. And enough medication, vitamins, or other supplies if you can not purchase them in St.Barts locally.

Food: Don't take a lot of food with you. Only when there is something you really can not live without you, and it is not too heavy you could consider taking it with you.

Towels: Not all locations include bigger towels for the swimming pool or a visit to the beach. If you have to take them and don't have a lot of room you can buy some big thin towels.

Office supplies: Normally you will not find any office supplies in your house or apartment. If you think you will use them you could pack some supplies like a scissor, notepaper, envelopes, some pens, and more depending on your needs.

Limit yourself: Don't take too many shoes and jackets, you will not need them that often.

Best-fitting: Bring your favorite and best-fitting items that can multi-function

Washer: Do you have a washer and dryer onsite, you don't need to pack a lot of clothes
Clothing
Basics
Casual
Smart
Footwear
Toiletries
Beauty
Hygiene
Clothing
Basics
Casual
Outdoor
Footwear
Accessories
Toiletries
Medicine
Miscellaneous
Other
Toiletries
Beauty
Hygiene
Hair
Other
Medicine
Miscellaneous
Technology
Travel and Free time
Travel
Free time
Important
Documents
Money
Other locations close to this location:
Travelers' Map is loading...
If you see this after your page is loaded completely, leafletJS files are missing.
If you have any additions, or comments on the content on this page, please use our contact form to let us know.