Spend your fall, winter, or spring in Loulé, Portugal: Is Loulé a good snowbird location?
Loulé is a quaint traditional town located around 15 km (9 Miles) northwest of Faro, in the Algarve. With a population of 34,000 currently, this town hides in itself the true spirit of local heritage. It is sometimes mentioned as the creative capital of crafts in the Algarve, supported by there local craftsman. It has traces of Roman and Moorish Civilizations that lived here in the past. From history to gastronomy, it is a good place for the curious visitors who want to get a taste of the rich and distinct Portuguese culture.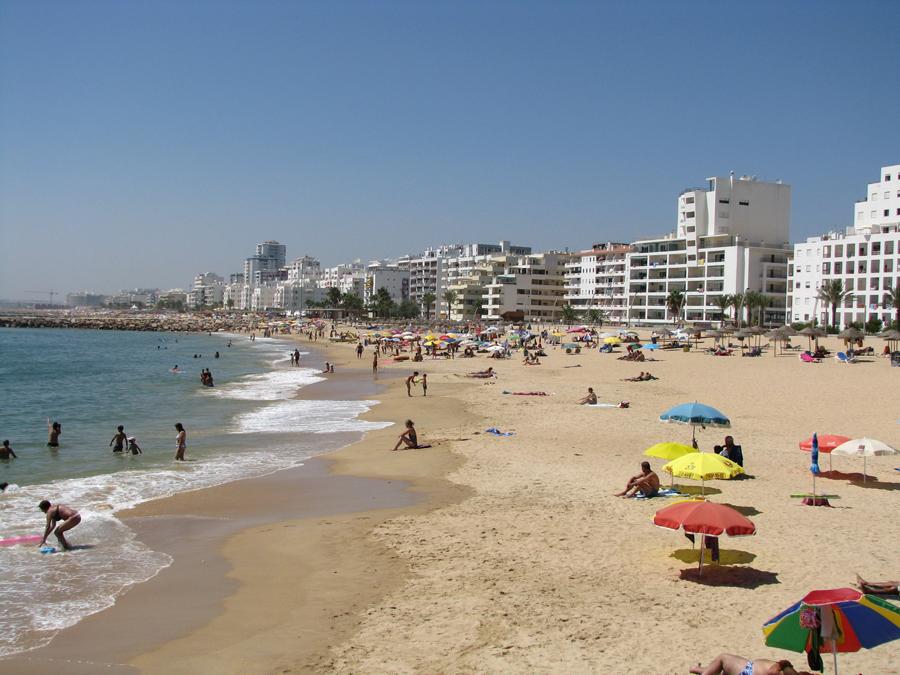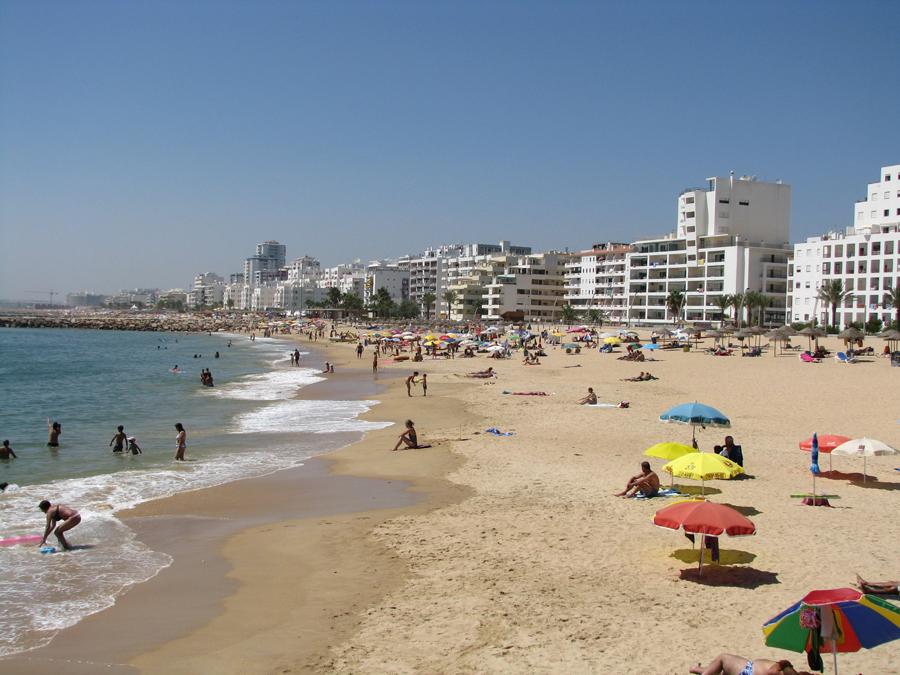 Why should people stay in Loulé during the fall, winter, or spring?
Loulé is a good snowbird location for anyone trying to avoid the harsh and bleak winters in their hometowns. The winter weather, which is mild in the Algarve, is excellent for outdoor activities and exploring the many historical sites, natural parks, and trails as well as golf courses that Loulé has to offer. Summers are generally busier which adds an advantage to those visiting it during winters as they can avoid crowds and enjoy the peace that Loulé has to offer. The true Portuguese culture and living style of its local population becomes more evident. Another highlight of the winter season is the Loulé Carnival which takes place in February and is one of the biggest events of the area. It is a colorful affair with music and dancing and everyone from the neighboring areas comes to see it.
Climate
The cool season in Loulé lasts for around 4 months, from mid-November to mid-March with temperature range normally between 15°C (59°F) and 20°C (68°F). The warm season in Loulé lasts for 3 months, from mid-June to mid-September, with an average daily high temperature above 26°C (79°F). Expect also cloudy and rainy days in the winter, and nights can be cold and chilly.

Things to see in Loulé
Culturally rich but compact, Loulé has a lot to offer its visitors:
Things to see not far from Loulé
When you are done exploring the town of Loulé, there are some places nearby which are not to be missed:
Activities in Loulé in the fall, winter, or spring
Loule may be quieter in the winter season, but there are still a lot activities one can participate in to make the stay worthwhile.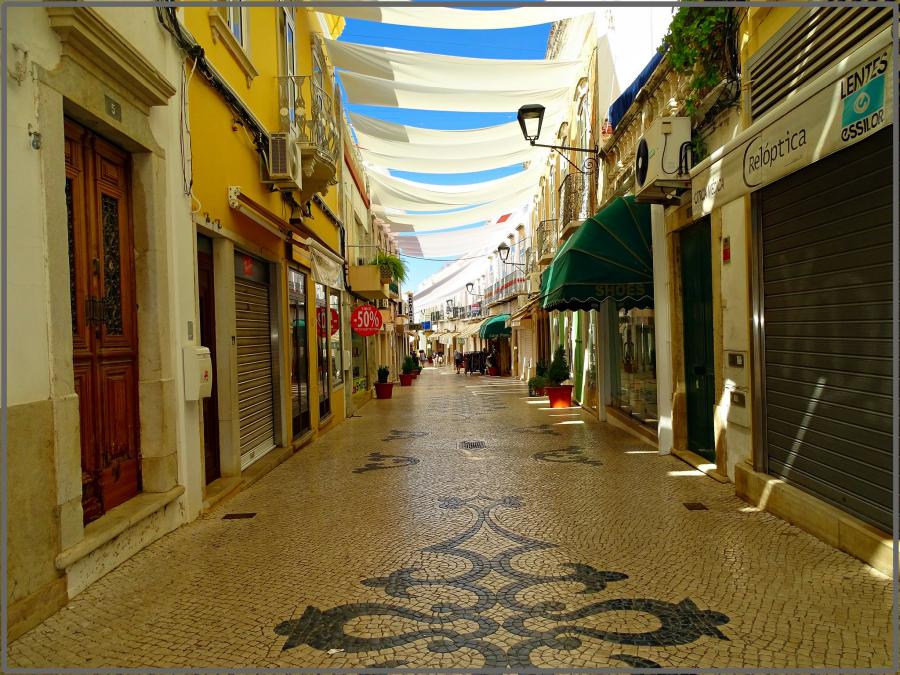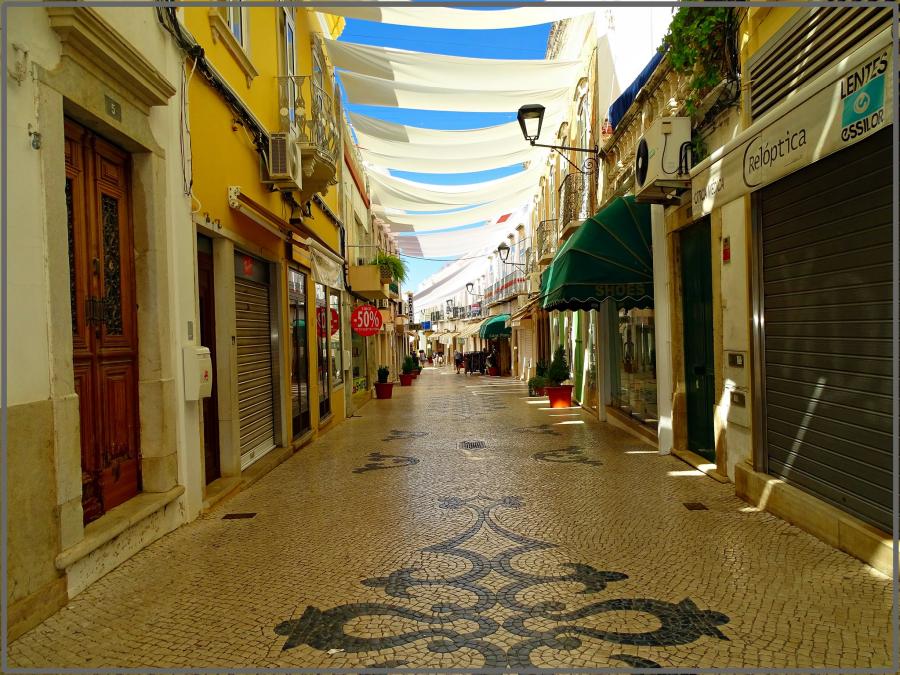 Shopping + Restaurants. Are they open in the fall, winter, or spring?
Due to the many permanent residents, a lot of the shops and restaurants will be open. Shops and restaurants mainly targeting tourists can be closed, or be only open on weekends.
Portugal is a country extremely rich in terms of flavors and variety of food. With its vast Atlantic coastline, the region relies heavily on seafood in its cuisine. Some restaurants serving traditional Portuguese dishes like Seafood and meat dishes will make your experience memorable. A few of the most popular restaurants in the town are mentioned below:
The focal point of Loule is the traditional market, with stalls selling regional handicrafts, local produce, and freshly caught fish. Surrounding the market are several more busy shopping streets, tree-lined plazas, and a warren of alleys, which have barely altered since the medieval period. The Municipal Market of Loulé is famous for its large variety of goods and produce. Every Saturday morning the variety is even better with an increased number of stalls.
Transport
The nearest airport from Loulé is Faro Airport, which is 18 km (11 Miles). The cheapest option to travel from the airport to Loulé is by bus.
The Railway Station is located 5 km (3 Miles) South of Loulé and requires a taxi ride to the city.
The bus is the cheapest and reliable option for transportation. The Loule bus station is just a short walk (300 meter (984 feet)) along the busy shopping street of Avenida 25 de Abril from the town. There are direct bus services to Faro and Albufeira and take both about 40 minutes. The information about bus routes and its cost is available at https://eva-bus.com/index.php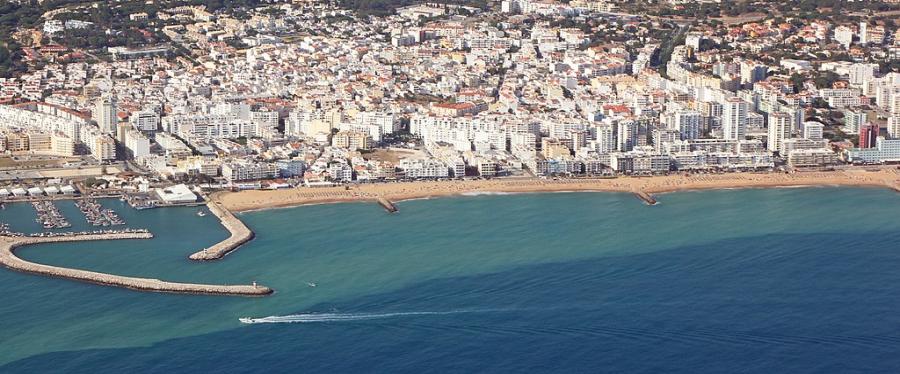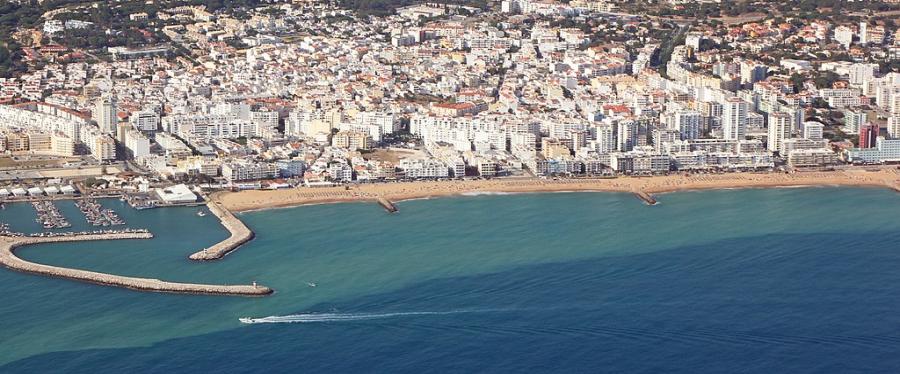 Health
In case of a medical emergency Loulé has good medical facilities:
Like in most places in the Algarve they can help you in English.
Also finding a dentist is not a problem.
Accommodation
There are all types of accommodation available in Loulé, from furnished apartments from about €500 (approx. $536, £437, $732 CAD, $798 AUD) per month to small townhouses from about €700 (approx. $750, £612, $1025 CAD, $1117 AUD) per month. Some links to websites for details regarding rent and availability are mentioned below:
Winter Camping
We could not find a winter camping close to Loule.
If you know one please let us know.
RV/Campers/Motorhome
If you own a Motor home or RV then you have several options:
Packing List
Weather: The fall, winter, and spring weather in Loulé (Portugal) will normally be warm during the day and can be cold during the night. Of course in the fall and spring it will be warmer than in the winter. You have to pack accordingly.

Warm clothing: Even when you go to a warm location like Loulé (Portugal) you should not forget to take some things with you for your trip back home. When you return you are adapted to the warmer weather and need something to protect you from your hometown temperatures.

Consider the Weather: Always look at the type of weather in Loulé (Portugal). Things like humidity, wind, and rain do not show up in the temperature graph but can have a great impact on your wardrobe. There are several sites with long term forecasts and climate information. Is there often a short afternoon downpour like in the tropics, you maybe need to take a strong umbrella and shoos that can cope with the rain. If there is often a lot of wind you might need a more wind-resistant coat.

Check the local Shopping options: Try to find information about the local shopping options near your location in Loulé (Portugal). Are there stores where you can buy all your daily supplies, or are some things difficult to get? For some more remote locations, the options can be limited. If a certain item is really important for you might need to take it with you.

Look at the Local Culture: The local culture in Loulé (Portugal) can impact your wardrobe. If most activities are in more upscale locations you might take some more appropriate clothes with you. Or travelling if you travel to certain countries women need to cover themselves in certain areas.

Amenities: Know what's Included in your house or apartment. Is there a coffee maker, a toaster, a washer and dryer, an iron, what is in the kitchen, what kind of towels are there? Things that are there means you do not have to take them with you. A furnished apartment or house can mean something from a few pieces of furniture to a well-stocked place with all the things you have at home. But most of the time your rental will not be stocked.

Mix and match: Wear layers so you can use your wardrobe more efficiently. And do not worry about wearing something more often, probably only you will notice this.

Important for you: If there is something that is really important for you that you want to have present in your house or apartment, take it with you. This can be something like a special knife for the kitchen, or a small mirror that you use in the morning. You can also purchase it locally if it is not that expensive.

Pet supplies: If you take your pet with you don't forget to take supplies for a few days with you. And enough medication, vitamins, or other supplies if you can not purchase them in Loulé (Portugal) locally.

Food: Don't take a lot of food with you. Only when there is something you really can not live without you, and it is not too heavy you could consider taking it with you.

Towels: Not all locations include bigger towels for the swimming pool or a visit to the beach. If you have to take them and don't have a lot of room you can buy some big thin towels.

Office supplies: Normally you will not find any office supplies in your house or apartment. If you think you will use them you could pack some supplies like a scissor, notepaper, envelopes, some pens, and more depending on your needs.

Limit yourself: Don't take too many shoes and jackets, you will not need them that often.

Best-fitting: Bring your favorite and best-fitting items that can multi-function

Washer: Do you have a washer and dryer onsite, you don't need to pack a lot of clothes
Clothing
Basics
Casual
Smart
Footwear
Toiletries
Beauty
Hygiene
Clothing
Basics
Casual
Outdoor
Footwear
Accessories
Toiletries
Medicine
Miscellaneous
Other
Toiletries
Beauty
Hygiene
Hair
Other
Medicine
Miscellaneous
Technology
Travel and Free time
Travel
Free time
Important
Documents
Money
Other locations close to this location:
Travelers' Map is loading...
If you see this after your page is loaded completely, leafletJS files are missing.
If you have any additions, or comments on the content on this page, please use our contact form to let us know.
Detailed weather during the year for Loulé Portugal
What to do during the year in Loulé Portugal