Marbella is a lovely town located at the Costa del Sol and lies in the foothills of Sierra Blanca. It may be presumed as a town for the elite, but truth be told, Marbella never lost its true Spanish essence. It is a wonderful place to spend your winter in the sun and the number of opportunities presented to you is endless. The beautiful sandy beaches, rich history, endless facilities, and wonderful climate will make you fall in love with the town's charisma.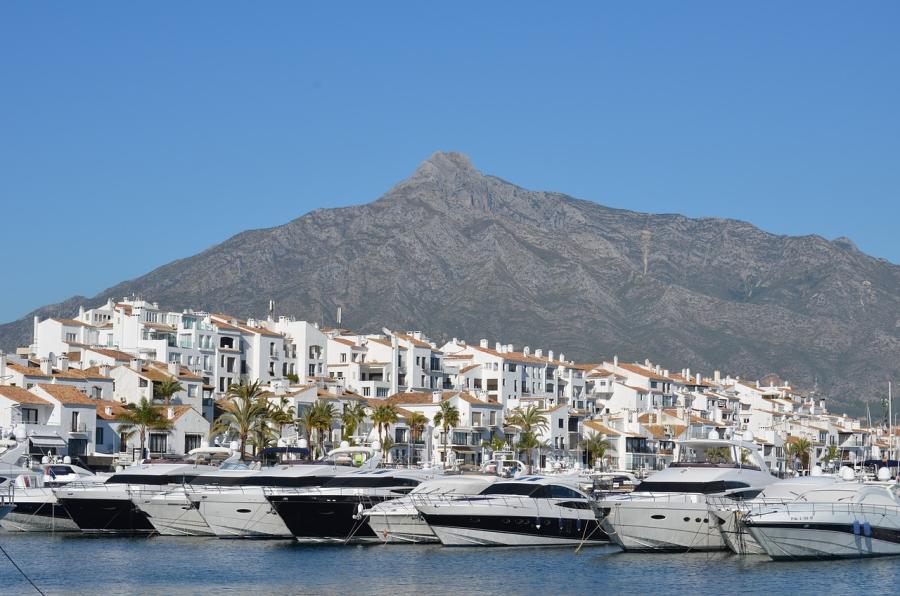 Why should people stay in Marbella during the winter?
Marbella has been a popular tourist destination for a long time. Mostly, snowbirds like to swoop in during the months of September and October, after the summer crowd is washed out. The steady mild climate of the town is one of the main attractions for snowbirds, the atmosphere is lovely and perfect for relaxing. Even though it is quieter in the winter than in the summer, you will never get bored by the numerous opportunities this town presents you with as the place is thoroughly developed and caters to every need a visitor may have.
Climate
Marbella experiences a fairly agreeable climate all year long. The city is protected by the Sierra Blanca Mountains in terms of weather as it prevents the temperate from reaching severe highs and lows. The winters are mild and comfortable, making it a great tourist spot for snowbirds who prefer staying in warmer areas during winters. The temperature often exceeds 20°C (68°F) in the winter, but there can be several days of rainy weather as well.

Things to see in Marbella
Being an important tourist location with a variety of potential sightseeing places, you will not be disappointed to see what this town has to offer:
Paseo Maritimo: This famous promenade is 4 km (2 Miles) long and has beautiful views of the sea and sunsets. It is lined with Palm trees and linked through the marina all the way to San Pedro.
Marbella Old Town: An interesting landmark of the city which boasts of its rich history. You can visit the Old Town easily as it is located near the town center.
Beaches: The town enjoys 26 km (16 Miles) of widespread golden sandy beaches. You can spend a wonderful time at any of the beaches, most popular being the El Faro.
Avenida del Mar: A spectacular walkway leading to Marbella's marina. The pathway is beautifully lined with exquisite art pieces in the middle and different shops/bars along the sides.
Iglesia de la Encarnación: The most prominent historic landmark of the town. This former mosque was converted into a church soon after the Moors left. The church was somewhat redecorated and completed back in the 18th century.
Museums: The city has many museums which display the importance of cultural attractions in the city. The most popular museums in the area are the Bonsai Museum, Ralli Museum, and the Museo del Grabado Español Contemporáneo
Things to see not far from Marbella
There are many neighboring towns and places in the surrounding areas that one can visit.
San Pedro de Alcantara: Small municipality located approximately 14 km (9 Miles) from Marbella. Great place to relax as the town is quiet and has a peaceful atmosphere. It is a great place to visit for a day trip if you want to explore the town's rich history.
Museo Picasso Malaga: The Picasso museum of Malaga (60 km (37 Miles) from Marbella) is very popular among tourists and is worth every penny. The museum is small but magnificent; it has a nice collection.
Bioparc Fuengilora: Located in Fuengirola (28 km (17 Miles) from Marbella). A tropical forest-like zoo made for animals so they aren't confined to the cage life. A unique place to visit as this zoo is unlike any other as you get to see and interact with many different animals while being in their natural habitat.
Town of Ojen: Located at a 9 km (6 Miles) distance from Marbella. This small town holds beauty within its tranquility and peaceful atmosphere. If you are a visitor, you must drop by to explore the Wine Museum.
La Térmica: Art gallery located in Malaga (60 km (37 Miles) from Marbella). The building itself is a work of art and gives you a spectacular insight into the artistic disciplines and cultural relevance from different perspectives. It is definitely worth the visit.
Activities in Marbella in the winter
When it comes to finding a good activity, a city like Marbella will not disappoint you.
Beaches: The town is well known for its beautiful sandy beaches. You can spend a lovely day at any of the beaches in the city according to your preference as the options are endless.
Arte Sano festival: Held in July and November. It is an art festival where people get together to celebrate the joy of artistic expression, movement, and dancing. There are numerous stalls and it is overall an interesting event to witness.
Walking/Cycling: The great promenades of the city are ideal for a peaceful walk/strolls down the coast.
Golf: You will never be deprived of an opportunity to play golf in the area as the facilities are endless. There are about 10 different golf courses in the area.
Museums: There are a number of museums where the rich history and cultural relevance of the town are displayed in different aspects. You can explore the city and learn about its history in these museums.
Visit to the Old Town: The shopping district in the old town is definitely worth the visit.
Plaza de Naranja: The Orange Square is a beautiful hangout spot for peace lovers.
Spanish classes: Learn to speak and understand Spanish.
Art classes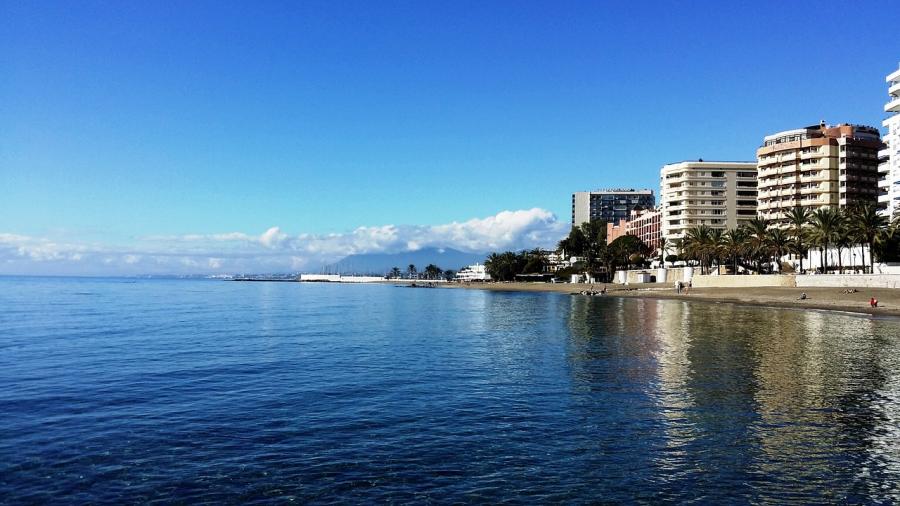 Shopping + Restaurants. Are they open in the winter?
Because a large number of winter visitors expect that a lot of restaurants and shops near the center of Marbella will be open during the winter season. Only in less crowded areas shops and restaurants focussing mainly on tourists can be closed, or will only be open weekends.
Marbella offers you a number of different options when it comes to the local street markets. You will also find international luxury brands here in Marbella if you visit the malls in the area. If we talk about the street markets, you will find the typical Spanish markets in the town which are abundant in fresh produce and also offer other goods like handicraft items and jewelry. There are numerous market places in the town that you can visit. Some of the most prominent local markets in the area include:
San Pedro de Alcántara Market: Held every Thursday morning from 9am-2pm. It is a typical Spanish flea market with over 200 stalls and endless options to buy from. The goods are reasonably priced and the bargain culture is quite common.
Nueva Andalusia Artisan Market: Located on the Puerto Banús, this market is one of the biggest flea markets in the area and consists of mainly antiques and crafts.
Monday Market
Ecological Market
Marbella offers a large variety of restaurants, both local and international. Whether you are looking to dine out at a nice decent place with great ambiance or you want to experience the local tapas bars culture, this town has it all covered. Here are some of the places you can visit:
Pan & Mermelada
Yaba Of
Pizzeria da Michele
El rancho nel bosco
Transport
The city of Marbella has its own bus station which is located on the Avenida Trapiche. You can easily move through the city using this form of public transport as it is easily accessible, comfortable and relatively cheap. The two major public bus services operating on intercity routes from the town are Avanza Portillo (www.avanzabus.com/) and Interbus (www.interbus.es).
There is no train station located in the city itself. In fact, it is the largest city of Spain that is operating without a railway. However, you can connect to the nearby towns by taking the train from María Zambrano which is located about 60 km (37 Miles) from the town. In order to access the train station, you can use the bus or take a cab.
The nearest Airport to Marbella is the Malaga Airport which is approximately at a distance of 50 km (31 Miles) from the center. You can either take the bus or a taxi from the airport to reach Marbella. Taxis are not extremely expensive, but taking a bus is a lot cheaper.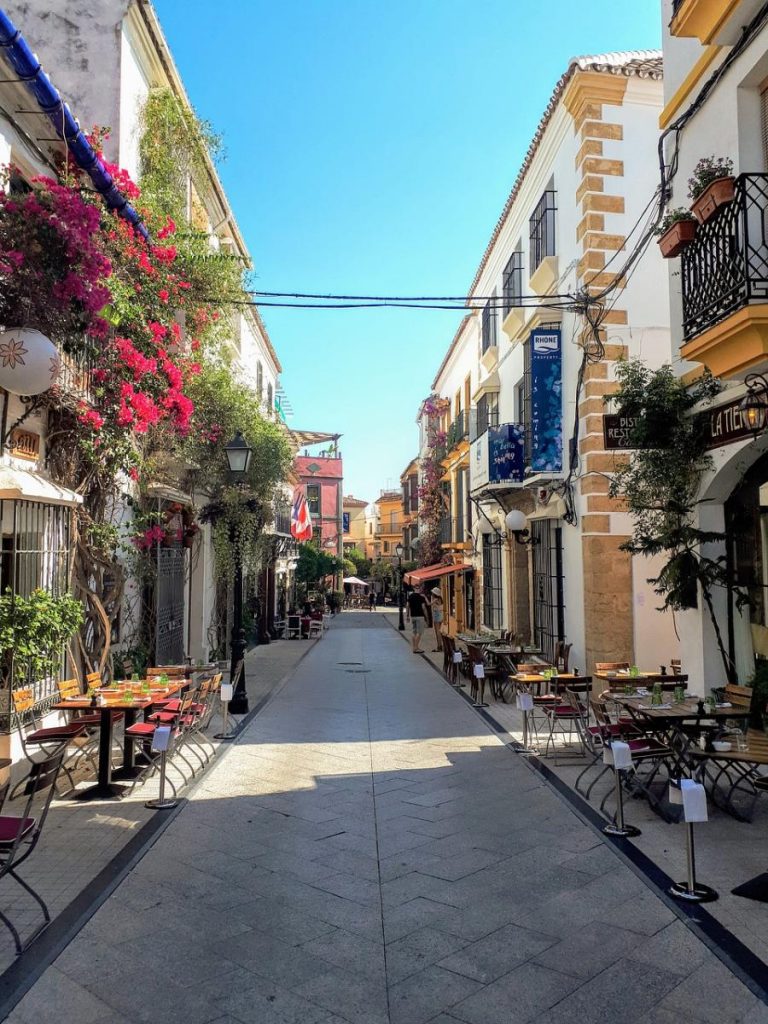 Health
In Marbella, both public and private health facilities are located nearby and are easily accessible. The health sector is perfectly suitable for anyone who walks in with a problem. Emergency cases are handled well and English speaking medical staff is always present. Healthcare professionals including dentists and opticians are also readily available whenever you need them. Some of the major health facilities are mentioned below:
Accommodation
There are a number of different rental companies present in Marbella, whether you're looking for an apartment or a villa. Some of the most popular organizations that are commonly used include:
As nights can get quite cold always look for an accommodation with a heating system.
Winter Camping
Camping Cabopino: An excellent camping. It provides a number of opportunities and is one of the most preferred camping locations by the visitors. It is located in Malanga approximately 14 km (9 Miles) away from Marbella. You can visit their website for more information (www.campingcabopino.com/)
Camping Marbella Playa (www.campingmarbella.com)
Camping la Buganvilla (www.campingbuganvilla.es)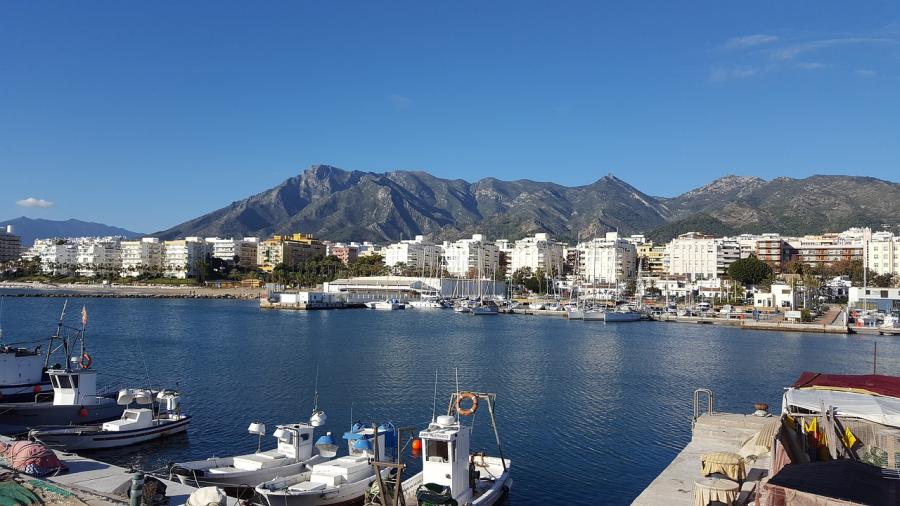 RV/Campers/Motorhome
If you are traveling with a Motorhome, Camping Cabopino(www.campingcabopino.com/) and Camping la Buganvilla (www.campingbuganvilla.es) are good locations with rates starting from around 20 km (12 Miles) per night. These are the most convenient sites as the place is fairly decent to park your campervan and is located near Torremolinos.
Packing List
Weather: The winter weather in Marbella (Spain) will normally be warm during the day and can be cold during the night. You have to pack accordingly.

Warm clothing: Even when you go to a warm location like Marbella (Spain) you should not forget to take some things with you for your trip back home. When you return you are adapted to the warmer weather and need something to protect you from your hometown temperatures.

Consider the Weather: Always look at the type of weather in Marbella (Spain). Things like humidity, wind, and rain do not show up in the temperature graph but can have a great impact on your wardrobe. There are several sites with long term forecasts and climate information. Is there often a short afternoon downpour like in the tropics, you maybe need to take a strong umbrella and shoos that can cope with the rain. If there is often a lot of wind you might need a more wind-resistant coat.

Check the local Shopping options: Try to find information about the local shopping options near your location in Marbella (Spain). Are there stores where you can buy all your daily supplies, or are some things difficult to get? For some more remote locations, the options can be limited. If a certain item is really important for you might need to take it with you.

Look at the Local Culture: The local culture in Marbella (Spain) can impact your wardrobe. If most activities are in more upscale locations you might take some more appropriate clothes with you. Or travelling if you travel to certain countries women need to cover themselves in certain areas.

Amenities: Know what's Included in your house or apartment. Is there a coffee maker, a toaster, a washer and dryer, an iron, what is in the kitchen, what kind of towels are there? Things that are there means you do not have to take them with you. A furnished apartment or house can mean something from a few pieces of furniture to a well-stocked place with all the things you have at home. But most of the time your rental will not be stocked.

Mix and match: Wear layers so you can use your wardrobe more efficiently. And do not worry about wearing something more often, probably only you will notice this.

Important for you: If there is something that is really important for you that you want to have present in your house or apartment, take it with you. This can be something like a special knife for the kitchen, or a small mirror that you use in the morning. You can also purchase it locally if it is not that expensive.

Pet supplies: If you take your pet with you don't forget to take supplies for a few days with you. And enough medication, vitamins, or other supplies if you can not purchase them in Marbella (Spain) locally.

Food: Don't take a lot of food with you. Only when there is something you really can not live without you, and it is not too heavy you could consider taking it with you.

Towels: Not all locations include bigger towels for the swimming pool or a visit to the beach. If you have to take them and don't have a lot of room you can buy some big thin towels.

Office supplies: Normally you will not find any office supplies in your house or apartment. If you think you will use them you could pack some supplies like a scissor, notepaper, envelopes, some pens, and more depending on your needs.

Limit yourself: Don't take too many shoes and jackets, you will not need them that often.

Best-fitting: Bring your favorite and best-fitting items that can multi-function

Washer: Do you have a washer and dryer onsite, you don't need to pack a lot of clothes
Clothing
Basics
Casual
Smart
Footwear
Toiletries
Beauty
Hygiene
Clothing
Basics
Casual
Outdoor
Footwear
Accessories
Toiletries
Medicine
Miscellaneous
Other
Toiletries
Beauty
Hygiene
Hair
Other
Medicine
Miscellaneous
Technology
Travel and Free time
Travel
Free time
Important
Documents
Money