Spend your fall, winter, or spring in Denia, Spain: Is Denia a good snowbird location?
Denia, a small yet delightful town, is known to be one of the most attractive destinations at the Costa Blanca. Placed midway between Valencia and Alicante, this town holds many charms which include a sophisticated infrastructure, an active marina and a comfortable, nature-friendly environment in its surroundings. A place where you find beautiful sand beaches stretch out to the sea at one end, and incredible historical value of old artistic heritage at the other. Denia is well favoured by people who are looking for a memorable holiday experience at the Costa Blanca.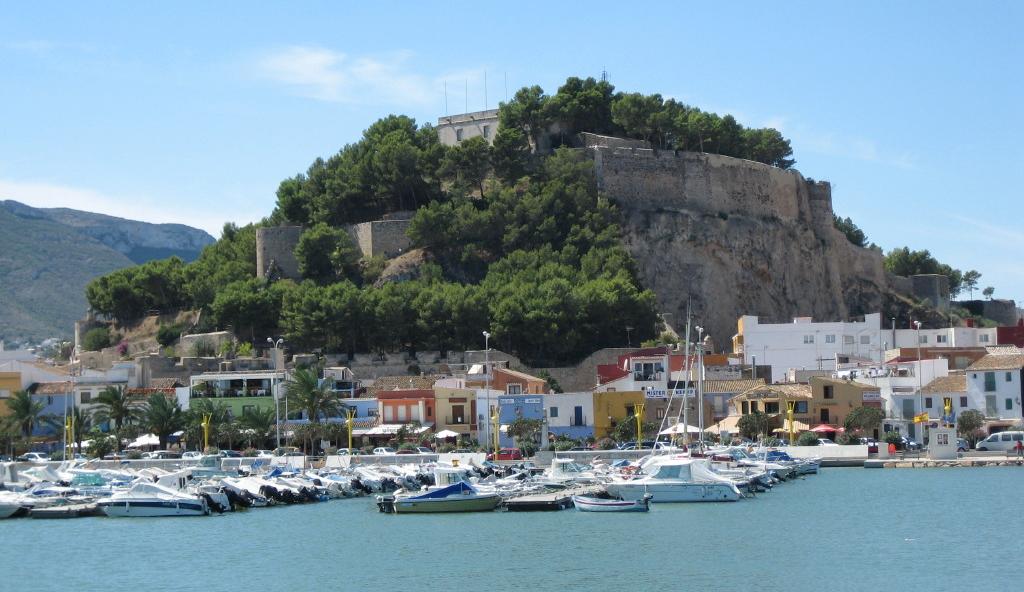 Why should people stay in Denia during the fall, winter, or spring?
Denia is an ideal location for snowbirds, mainly because it is a climate-friendly zone. Among all other towns at the Costa Blanca, Denia is considered as the most festive and lively, even in winters. There is something new and different hidden at every corner. The historical whereabouts of the small town and seasonal festivals leave everyone pleasantly surprised. You have a wide variety of places to visit and see as the town doesn't sleep. Many visitors like spending a peaceful holiday at Denia which is no less than a luxury with the sun shining bright throughout the winter season.
Climate
Denia experiences typical Mediterranean weather with mild temperatures in the winter. The place almost never sees extreme temperates. Often the winter temperature reaches 20°C (68°F). Most days will be sunny or partly sunny. The World Health Organization ranked Denia's Climate among the most equitable ones in the world in 1986.

Things to see in Denia
Denia is a lively town even in winters and so, there are plenty of places you can visit:
Denia Castle: A historical site, located on a rocky cliff which overlooks the marina and the town. A visit to the castle is highly recommended.
Denia's Toy Museum: This museum features a large toy collection from the early 20th century to the '60s. The museum is built in a former train station, (22 km (14 Miles)

north of Moraira, and has a large variety from the Sauquillo and Ferchen factories.

Beaches: Denia has a variety of beaches as it occupies almost twenty kilometres of the coastline. These include Les Marines, LAlmadrava, Les Rotes and many others.
Calle Marques de Campo: Denia's shopping street which has many options for bars and restaurants.
Lonja de Denia: The local fish market
Things to see not far from Denia
Denia is surrounded by many potential sightseeing areas that one can visit. Some of them are mentioned below:
Montgo Natural Reserve: Visit the dementing mountain of Montgo to see parts of Costa Blanca with a bird's eye view
Cap de Sant Antoni: A beautiful marine park with a lovely view of the coast. The perfect spot for a relaxing day.
Xabia: A historical town, built in the 16th century where one can wander around and learn about the town's history and significance.
Valencia: The city of Valencia is almost an hour's drive from Denia by car. Being Spain's third-largest city, Valencia has everything you need.
Calpe: A forty-minute drive (by car) from Denia, Calpe is a beautiful town and its most dominating feature is an enormous rock called the Penon de Ifach overlooking the town.
Activities in Denia in the fall, winter, or spring
Denia may be quieter in the winter season, but there are still a lot of activities one can participate in to make the stay worthwhile:
Ascend to Montgó: People head over to Montgo for a spectacular view of the marina and other parts of the Costa Blanca.
Monday Market: A local market day where dozens of stalls are put up every week. Almost every basic necessity is available.
Golf: Denia has its own 18-hole golf club (Club La Sella) and is located very near to the main town.
Carved Cova: A remarkable rock formation a few kilometres away from Denia. A sight worth seeing.
Fallas: A famous festival held in March where huge statues are burnt down in the streets.
Denia Cuisine: Denia is famous for its food. Its cuisine is a part of Unesco's heritage and every food lover's dream!
Walking and Cycling
Sailing and Fishing: Several options at the port which includes sailing, boat trips to Javea, spending the day at sea and even catching a ferry ride to the island of Ibiza.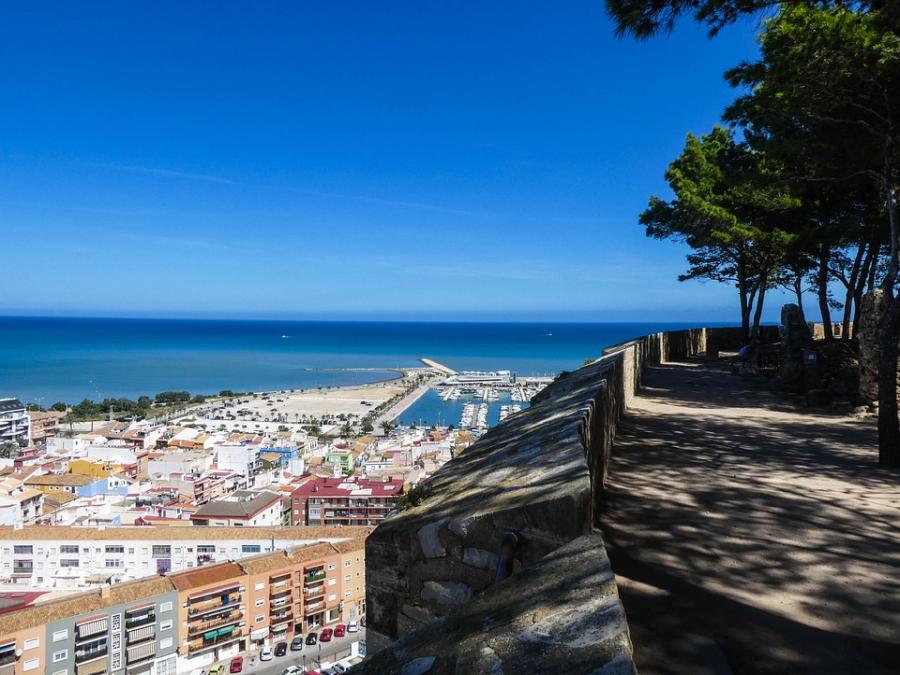 Shopping + Restaurants. Are they open in the fall, winter, or spring?
Denia is well known for its healthy food and you will find the best options available even in winters because many people come from far off places just to taste the Denia Cuisine. Even so, the town is often referred to as the City of Gastronomy as it is a part of Unesco's heritage. If you are to visit Denia, you must visit:
Quique Dacosta Restaurante: Restaurant at El Poblet of the famous Spanish chef Quique Dacosta.
Samaruc Restaurante
Denia Red Prawn: Denia is famous for its Red Prawns. The dish is pricey but one of a kind.
Homemade desserts: If you are a dessert lover, you must taste their local pastries and their Jijona ice-cream.
Restaurant Peix & Brases
Many small market places are present in Denia where people come and go to buy daily life essentials like fruits, vegetables, meat, milk, bread etc. Several other shops are present at the open-air market where people can find reasonably priced goods like leather products and handicraft items. These shops are easily accessible on foot if you're staying in the main town.
Weekly Market: Every Monday atTorrecremada Esplanade
Municipal Market: From Monday to Saturday at Magallanes Street
Fish Market: At the Denia Port
Antiquities flea Market: Every Friday morning at Torrecremada Esplanade
Transport
It is fairly easy to get around in Denia and places nearby in the area around Valencia because the town has a pretty organized system when it comes to public transport. This includes both buses and railways.
When it comes to travelling on intercity routes, it is preferable to use Railways as it is cheap, well-timed and easily available. Alicante Tram, a commonly used public transport offers a comfortable train ride and is extensively used for travelling to other metropolitan areas in Valencia as the TRAM is readily available at the Denia train station every 45 minutes through the L9 route.
Several public bus companies are based in Denia that take different routes on road to reach the nearby towns. This is also a feasible option for the visitors in case TRAM is not available. These include
Buses Denia: Internal transport lines (Les Marines, Les Rotes, Racons, Hospital)
Pl. Jorge Juan (TFN 96 642 14 08)
El Zurdo: Lines to the different towns of the region (Xàvia, Ondara, Pedreguer, Xaló)
Pl. Archduke Carlos (TFN 96 578 10 36)
Ubesa: Lines to various national cities (Alicante, Valencia, Madrid, Barcelona, ​​etc.)
Pl. Archduke Carlos (TFN 96 643 50 45)
Belearia is a ferry that provides access to Mallorca from Denia and is available on Mondays, Wednesdays and Fridays.
The nearest Airport to Dénia is the Alicante Airport. The bus service by ALSA is mostly used to reach Dénia from Valencia and is available 6 times a week. Tickets normally start around €10 (approx. $10, £8, $14 CAD, $16 AUD), and the journey is almost 3 hours long.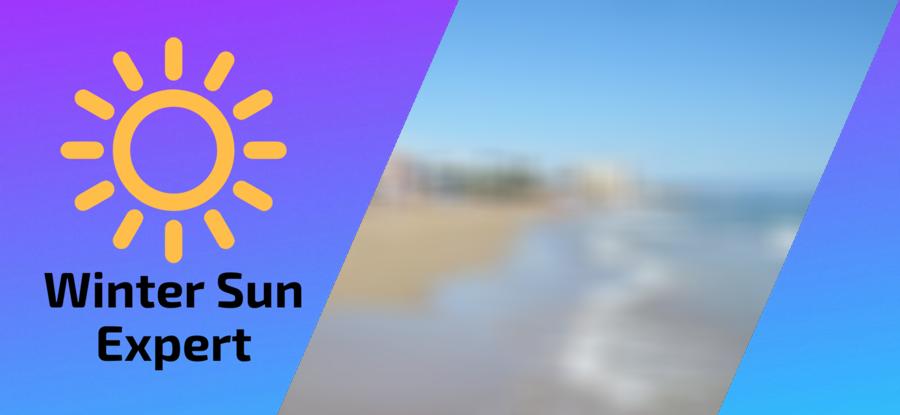 Health
In Denia, both public and private health facilities are easily accessible. The health sector is perfectly suitable for anyone who walks in with a problem. The Hospital Marina Salud Denia is a big hospital located on Av. Marina Alta. It also caters to emergency cases and has excellent healthcare facilities with an English speaking staff. Further information regarding the hospital can be found at https://www.marinasalud.es/en/know-our-hospital/
Some of the other health facilities like dental care and pharmacies are mentioned below:
Hospital La Pedrera SVS
Farma Dénia
Biodental Denia
Accommodation
There are a number of different rental companies present in Denia, whether you're looking for an apartment or a villa. One of the most popular organizations includes HomeAway (www.homeaway.co.uk) which offers a large variety of rental properties like apartments and villas that are available for longer periods of time. Idealista (www.idealista.com)is another organization that connects you to local renters and real estate agents who offer apartments with rates starting from €480 (approx. $502, £416, $689 CAD, $797 AUD) per month.
Other options like Airbnb (www.airbnb.com) are also available in case you're looking for a more customized offer. The prices vary according to the location and the size of the accommodation.
Winter Camping
Camping Playa Joyel: Located near Denia at the coastal town of Noja, next to Ris Beach. A large number of rental campsites available for those interested. They even offer a special discount to campers who are above 60 years of age during low season. Further information can be gathered at their website (www.playajoyel.com)
Camping Los Llanos: An excellent site for campers as it is located 150 meter (492 feet) from Les Deveses beach and has close access on foot to a variety of restaurants and bars.
Other camping sites like Mediterraneo Camper Area are also available in the nearby towns and offer a good camping experience to the visitors.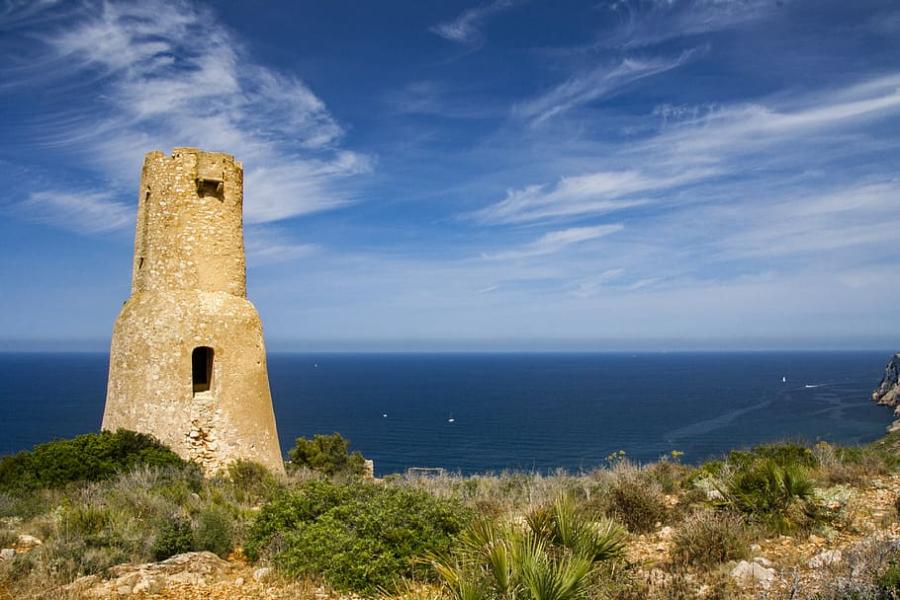 RV/Campers/Motorhome
If you are traveling with a Motorhome, Camping Playa Joyel (www.playajoyel.com) and Camping Los Llanos(https://losllanos.net) have decent locations to offer with rates starting from €8 – €10.
Packing List
Weather: The fall, winter, and spring weather in Denia (Spain) will normally be warm during the day and can be cold during the night. Of course in the fall and spring it will be warmer than in the winter. You have to pack accordingly.

Warm clothing: Even when you go to a warm location like Denia (Spain) you should not forget to take some things with you for your trip back home. When you return you are adapted to the warmer weather and need something to protect you from your hometown temperatures.

Consider the Weather: Always look at the type of weather in Denia (Spain). Things like humidity, wind, and rain do not show up in the temperature graph but can have a great impact on your wardrobe. There are several sites with long term forecasts and climate information. Is there often a short afternoon downpour like in the tropics, you maybe need to take a strong umbrella and shoos that can cope with the rain. If there is often a lot of wind you might need a more wind-resistant coat.

Check the local Shopping options: Try to find information about the local shopping options near your location in Denia (Spain). Are there stores where you can buy all your daily supplies, or are some things difficult to get? For some more remote locations, the options can be limited. If a certain item is really important for you might need to take it with you.

Look at the Local Culture: The local culture in Denia (Spain) can impact your wardrobe. If most activities are in more upscale locations you might take some more appropriate clothes with you. Or travelling if you travel to certain countries women need to cover themselves in certain areas.

Amenities: Know what's Included in your house or apartment. Is there a coffee maker, a toaster, a washer and dryer, an iron, what is in the kitchen, what kind of towels are there? Things that are there means you do not have to take them with you. A furnished apartment or house can mean something from a few pieces of furniture to a well-stocked place with all the things you have at home. But most of the time your rental will not be stocked.

Mix and match: Wear layers so you can use your wardrobe more efficiently. And do not worry about wearing something more often, probably only you will notice this.

Important for you: If there is something that is really important for you that you want to have present in your house or apartment, take it with you. This can be something like a special knife for the kitchen, or a small mirror that you use in the morning. You can also purchase it locally if it is not that expensive.

Pet supplies: If you take your pet with you don't forget to take supplies for a few days with you. And enough medication, vitamins, or other supplies if you can not purchase them in Denia (Spain) locally.

Food: Don't take a lot of food with you. Only when there is something you really can not live without you, and it is not too heavy you could consider taking it with you.

Towels: Not all locations include bigger towels for the swimming pool or a visit to the beach. If you have to take them and don't have a lot of room you can buy some big thin towels.

Office supplies: Normally you will not find any office supplies in your house or apartment. If you think you will use them you could pack some supplies like a scissor, notepaper, envelopes, some pens, and more depending on your needs.

Limit yourself: Don't take too many shoes and jackets, you will not need them that often.

Best-fitting: Bring your favorite and best-fitting items that can multi-function

Washer: Do you have a washer and dryer onsite, you don't need to pack a lot of clothes
Clothing
Basics
Casual
Smart
Footwear
Toiletries
Beauty
Hygiene
Clothing
Basics
Casual
Outdoor
Footwear
Accessories
Toiletries
Medicine
Miscellaneous
Other
Toiletries
Beauty
Hygiene
Hair
Other
Medicine
Miscellaneous
Technology
Travel and Free time
Travel
Free time
Important
Documents
Money
Other locations close to this location:
Travelers' Map is loading...
If you see this after your page is loaded completely, leafletJS files are missing.
If you have any additions, or comments on the content on this page, please use our contact form to let us know.
Detailed weather during the year for Denia Spain
What to do during the year in Denia Spain