On the very tip of the north-eastern part of Costa Blanca, a small coastal town, Moraira, lies enveloped in the untouched scenic beauty of its surroundings. Casually resting between the Airports of Alicante and Valencia, this town has caught the attention of many snowbirds who come searching for a peaceful retreat. What once was a small fishing village, grew over time into the perfect holiday resort where tourists get to taste the true Spanish essence through its remarkable marina, the native shops, the harbour-side fish restaurants and local bars.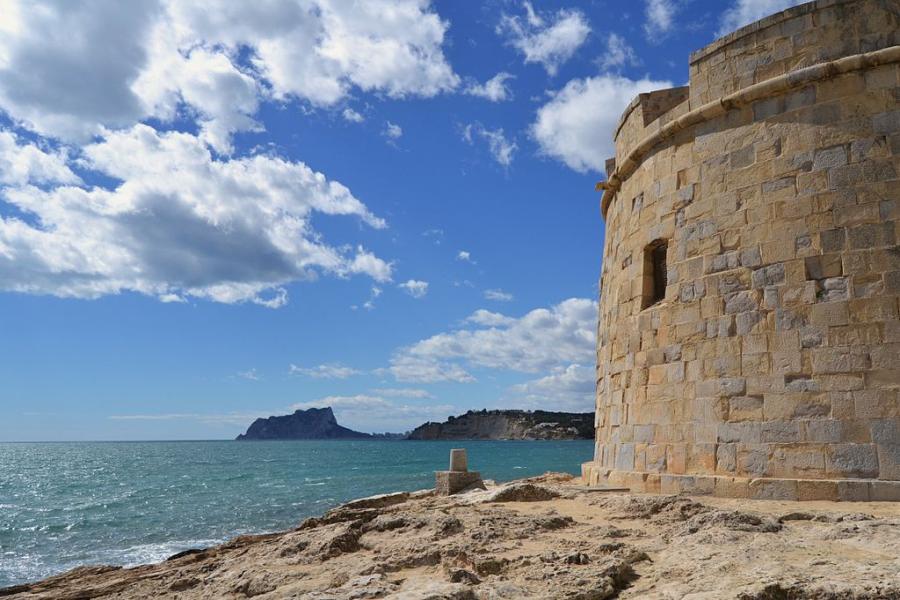 Why should people stay in Moraira during the winter?
If you are looking to escape the harsh weather conditions of your hometown in winters, Moraira is a great option for you as the winter climate is perfectly comfortable and you get to see a lot of sunny days. The town is much quieter as compared to the summers, and during this time, you will find lesser options for restaurants and bars. However, the market place is rich with fresh produce like fruits, vegetables, meat, fish and dairy.
Moraira is an ideal "winter getaway" for you if you enjoy those long coastal walks, peaceful sunny afternoons on the beach and quick, easy access to the local market. Living circumstances are dealt with easily as a lot of rental options are available. If you are looking for a nice time at a peaceful and climate-friendly locality, Moraira is the place to be.
Climate
Just like any other Mediterranean location, Moraira has a typical breezy summer whereas, in winter, the cold, harsh winds from the north are averted due to the surrounding mountains. Therefore, the average temperature is quite stable throughout the year. Moraira gets to see sunny days more frequently than normal, and so, the town is considered an ideal wintering spot during the winter season. The area's climate was also rated as the most equitable in the world by the World Health Organization in 1986.

Things to see in Moraira
When it comes to being a good winter destination, Moraira has a lot to offer on its plate.
Castillo de Moraira: A fortress built entirely out of stone in the 18th Century. The beautiful castle is rich in history and is located near the coast.
Playa Del Portet: Better known as the most picturesque beach in Moraira with its white sand and shallow waters. This spot here has everything you need for a nice relaxing day out.
Cala Moraig: Casually placed at a walking distance from Moraira, Cala Moraig is the most famous beach in the town and is a popular spot for the people who are into quieter beaches for a relaxing day.
Saxo Disco Garden: When you need to chill out on a day with good live music and dancing, this is the place to go. Not only is this spot popular for tourists, but many locals also come by to have a relaxing time and to pop their stress bubbles.
La Cova de les Rates: A large cave, also known to be a wildlife reserve where one can find the different species of bats. The cave is only accessible through the sea and may interest you if you feel like strolling through the natural enclaves of Moraira.
Moraira Market: The local market of Moraira has over 150 stalls with almost everything available from fresh fruits to household goods and furnishings. Your shopping needs are definitely not an issue no matter how long your stay is.
Le Dauphin: A high-class, fashionable restaurant in Moraira crowned with a luxurious ambience. Offers an exquisite view of the bay towards Calpe from the terrace and is overall a highly recommended restaurant for those who can afford the experience. Things to see not far from the location/town.
Things to see not far from Moraira
Moraira is surrounded by many potential sightseeing areas that one can visit. Some of them are mentioned below:
Denia's Toy Museum: This museum features a large toy collection from the early 20th century to the 60's. The museum is built on a former train station (22 km (14 Miles)

north of Moraira) and has a large variety from the Sauquillo and Ferchen factories.

Arenal Promenade: A beautiful shopping and dining district, right next to the Playa Arenal in Javea, 12 km (7 Miles)

away from Moraira. The Promenade is a great place for strolling around with a beautiful view of the ocean and has a large variety of bars, restaurants and local shops.

Iglesia de la Virgen de Loreto (Javea): One of the most distinctive and modern churches you'll ever come across in your life. The distinctive, yet enchanting architecture makes it one of a kind. The church is open for visitors all year long.
Benissa: A day trip to Benissa, which is an old Spanish town (12 km (7 Miles)

inland from Moraira) has many interesting squares and shops and is strung along the main N332 Alicante to Valencia road. Benissa is referred to as a traditional, old-style Spanish market town.

Jalon Valley: In order to taste the true Spanish cuisine, Jalon Valley is the ideal place to visit. The small town (22 km (14 Miles)

inland from Moraira) offers the authentic regional food cooked on wood fires, and that too in reasonably low prices.
Activities in Moraira in the winter
Moraira may be quieter in the winter season, but there are still a lot of activities one can participate in to make the stay worthwhile:
Local Market: Every Friday (8:30AM – 2:30PM), the local market is set up at the main parking lot in between Av. Madrid and Ctra. Moraira – Calpe. As it is near the central town, a trip to the market can easily incorporate some coffee or a nice lunch at the local restaurants.
Santa Cecila Festivities: Usually held in November. Concerts by the Brass Band AMCT along with many different activities including fireworks and open-air dances.
Yoga retreats: At Moraira, there are many opportunities present for Yoga lovers to feel relaxed and rejuvenated in the beautiful coastal town even in winters. English speaking instructors are also available.
Cycling: Many cycling routes for tourists to explore. Rental bikes are easily available.
Three Kings Parade: The highlight of the Christmas celebrations is the arrival of the Three Kings at the parade. Usually held after Christmas in January.
Holy Week and Easter: An important religious event that is celebrated all over Spain in April. You can watch the processions from Palm Sunday onwards until Easter Sunday.
Boat Adventures: Huge variety of boat rental services and tours available.
Golf clubs: There are many options for playing golf. All golf lovers would be pleased to know that there are three golf courses available in Moraira.
Gym and Fitness facilities are easily available.
Visit some neighbouring towns like Calpe, Alicante, El Campello, Benidorm, Altea, Benissa, Gata de Gorgos, La Xara and Denia. Public transport to those places is easily available for day trips. Bus and car rental services are available as well.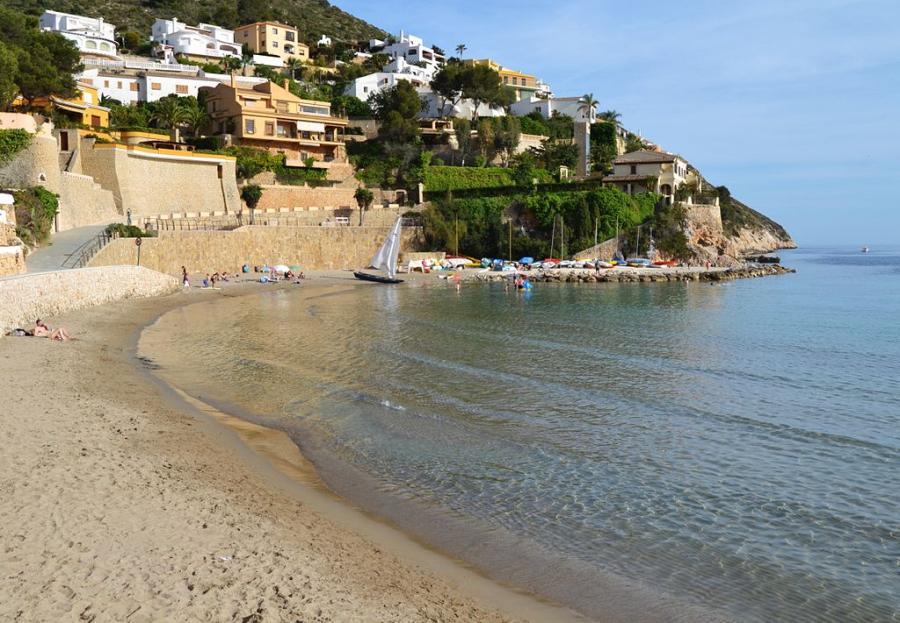 Shopping + Restaurants. Are they open in the winter?
Moraira offers a variety of restaurants to the tourists so that they can enjoy traditional Spanish cuisine. It is unfortunate to know that every cuisine might not be available during the winter season, but, the variety still manages to stand strong. Some of the most popular restaurants are mentioned below:
Chillers Restaurant and Bar
Restaurante Dgust
Restaurante Bajul Baru
Restaurante El Racó de l'Arròs Moraira
Himalaya Tandoori
Premium Plus Steaks & Cocktail Bar
Chic Moraira
Restaurante Golden Bay
The Olive Tree Restaurant Moraira
Restaurante Ca Pepe
The famous local market of Moraira offers a large variety of goods. The place is a must-visit and caters to your every basic need, be it a pair of cheap sunglasses! Moreover, as all tourists like searching for the perfect souvenir, the local market is the ideal place to find that one item they can remember the little town by.
The Summerhouse is also a really good store where people come for reasonably priced goods, and a good shopping experience as the staff is super cooperative and friendly. English speaking sales assistants are also present to help the visitors out with their shopping lists. Other shops include,
Voque Moraira
Cardamom Botique
Amar Atelier
Dona Alpargata
ALE-HOP
Transport
There is much to see in the surrounding areas, and not all places are easily accessible by foot or by public transport. The town itself can be explored on foot, but if you are considering more length trips, renting a car can be considered.
The bus service, La Union de Benissa, is available on an hourly basis. This bus takes its route from Alicante to Valencia and makes a stop at the Teulada roundabout on RN332 and the Bus station at Bar Frau in Benissa. Both of these points provide access to anywhere in Europe.
One can also travel by Autobuses Ifach L3 bus which takes the route to the bus stop on Avinguda de Madrid. This public bus works on a scheduled timetable which can be viewed here (https://autobusesifach.es/en/timetable)
No Railway stations are present in Moraira itself. However, the nearest is in Teulada named Tram (https://www.tramalacant.es/page.php) which is served by the narrow-gauge service between Denia and Alicante.
Moraira is conveniently placed between the airports of Alicante and Valencia. Both airports are approximately 90 km (56 Miles) away from Moraira and so, easily accessible. Shuttle services like Shuttledirect are also available at the airport. You can find more details at https://www.shuttledirect.com/en/destination/es/moraira.html
It takes almost 50 minutes to reach the airport by car.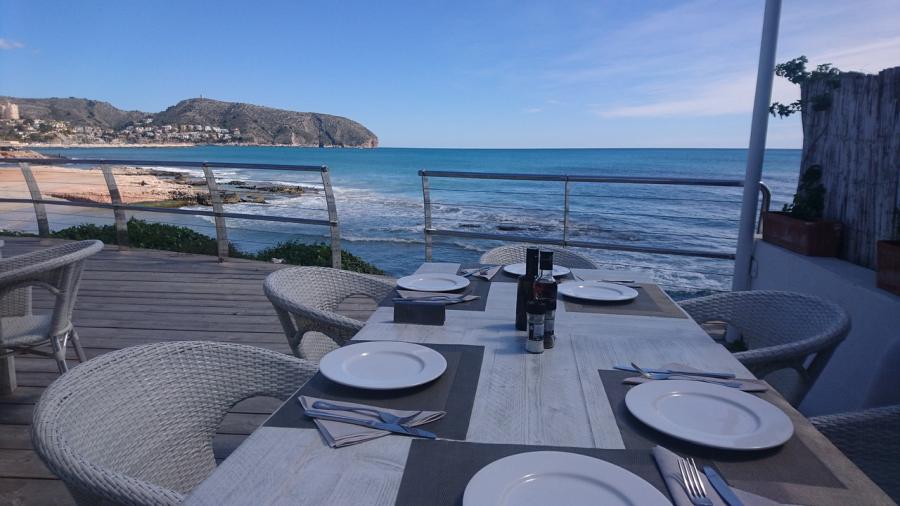 Health
In Moraira, both public and private health facilities are easily accessible to the people. Many of the bigger hospitals consist of English speaking staff as well. The nearest public hospital is located in Denia, the Hospital Marina Salud Denia. This hospital is present at a 30 minutes drive from central Moraira. It also caters to emergency cases.
Without valid health insurance, private healthcare facilities can be very expensive in Moraira.
Some of the other health facilities like dental care and pharmacies are mentioned below:
Moraira Clinic (Private)
International Clinic Moraira
Centro de Salud Benitachell
Pharmacy Pol Yanguas – Amparo Fuster Camps
For further details, please visit https://holidayvilla-costablanca.com/essential-information/
Accommodation
In Moraira, a large number of winter visitors choose to rent a villa or an apartment when it comes to staying in the town for long periods of time. There are a number of different rental companies present in Moraira. One of the most popular international organizations includes HomeAway which offers a large variety of rental properties. You can find apartments and villas available for longer periods of time. If you are looking for a smaller apartment, you can even find one from €350 (approx. $425, £311, $541 CAD, $551 AUD) per month. For further details, you can visit their website at https://www.homeaway.com/search/keywords:moraira-alicante-spain
Other options like Airbnb (www.airbub.com/) are also available for more customized experiences. The prices vary according to the location and the size of the accommodation.
Winter Camping
There are no camping sites in the town Moraira itself. The only camping site close to Moraira is Camping Moraira (Camino Paellero 50, Moravit, Moraira, Spain) which is present at a 5-minute walk from the beach in Moreira, 6.8 Miles (11 km) from Calpe. Well designed and offers a lot of facilities to their guests. Languages spoken include German, English, French and Spanish. Further details are available at http://campingmoraira.com/
In the surrounding areas, you can find many camping sites. These include Camping Calp -Mar (Calpe), Las Palmeras Resort (Alicante), Marjal Costa Blanca Camping and Resort (Valencia) and many more.
RV/Campers/Motorhome
We did not find a special Camper location in Moreira. If you know one, please let us know.
Packing List
Weather: The winter weather in Moraira (Spain) will normally be warm during the day and can be cold during the night. You have to pack accordingly.

Warm clothing: Even when you go to a warm location like Moraira (Spain) you should not forget to take some things with you for your trip back home. When you return you are adapted to the warmer weather and need something to protect you from your hometown temperatures.

Consider the Weather: Always look at the type of weather in Moraira (Spain). Things like humidity, wind, and rain do not show up in the temperature graph but can have a great impact on your wardrobe. There are several sites with long term forecasts and climate information. Is there often a short afternoon downpour like in the tropics, you maybe need to take a strong umbrella and shoos that can cope with the rain. If there is often a lot of wind you might need a more wind-resistant coat.

Check the local Shopping options: Try to find information about the local shopping options near your location in Moraira (Spain). Are there stores where you can buy all your daily supplies, or are some things difficult to get? For some more remote locations, the options can be limited. If a certain item is really important for you might need to take it with you.

Look at the Local Culture: The local culture in Moraira (Spain) can impact your wardrobe. If most activities are in more upscale locations you might take some more appropriate clothes with you. Or travelling if you travel to certain countries women need to cover themselves in certain areas.

Amenities: Know what's Included in your house or apartment. Is there a coffee maker, a toaster, a washer and dryer, an iron, what is in the kitchen, what kind of towels are there? Things that are there means you do not have to take them with you. A furnished apartment or house can mean something from a few pieces of furniture to a well-stocked place with all the things you have at home. But most of the time your rental will not be stocked.

Mix and match: Wear layers so you can use your wardrobe more efficiently. And do not worry about wearing something more often, probably only you will notice this.

Important for you: If there is something that is really important for you that you want to have present in your house or apartment, take it with you. This can be something like a special knife for the kitchen, or a small mirror that you use in the morning. You can also purchase it locally if it is not that expensive.

Pet supplies: If you take your pet with you don't forget to take supplies for a few days with you. And enough medication, vitamins, or other supplies if you can not purchase them in Moraira (Spain) locally.

Food: Don't take a lot of food with you. Only when there is something you really can not live without you, and it is not too heavy you could consider taking it with you.

Towels: Not all locations include bigger towels for the swimming pool or a visit to the beach. If you have to take them and don't have a lot of room you can buy some big thin towels.

Office supplies: Normally you will not find any office supplies in your house or apartment. If you think you will use them you could pack some supplies like a scissor, notepaper, envelopes, some pens, and more depending on your needs.

Limit yourself: Don't take too many shoes and jackets, you will not need them that often.

Best-fitting: Bring your favorite and best-fitting items that can multi-function

Washer: Do you have a washer and dryer onsite, you don't need to pack a lot of clothes
Clothing
Basics
Casual
Smart
Footwear
Toiletries
Beauty
Hygiene
Clothing
Basics
Casual
Outdoor
Footwear
Accessories
Toiletries
Medicine
Miscellaneous
Other
Toiletries
Beauty
Hygiene
Hair
Other
Medicine
Miscellaneous
Technology
Travel and Free time
Travel
Free time
Important
Documents
Money