Gandia is the second-largest city in the Valencia region situated on the Costa del Azhar. It is primarily known for its beaches but the surrounding countryside, mountain ranges, vineyards and orange groves are also worth a visit. Gandia has a train line directly to Valencia which is great for visits to the city. A popular destination due to its weather, beaches and historical sites, the visitors will be awed by the spectacular festive scene of the city too. The Festival of Fallas is a massive fiesta of outstanding fireworks and unlimited fun and the celebrations leading up to it are worth the stay in the city.
Gandia is also the birthplace of Fideuà which is a popular seafood dish. You can actually enjoy the authentic taste of Spanish cuisine in many restaurants around Gandia.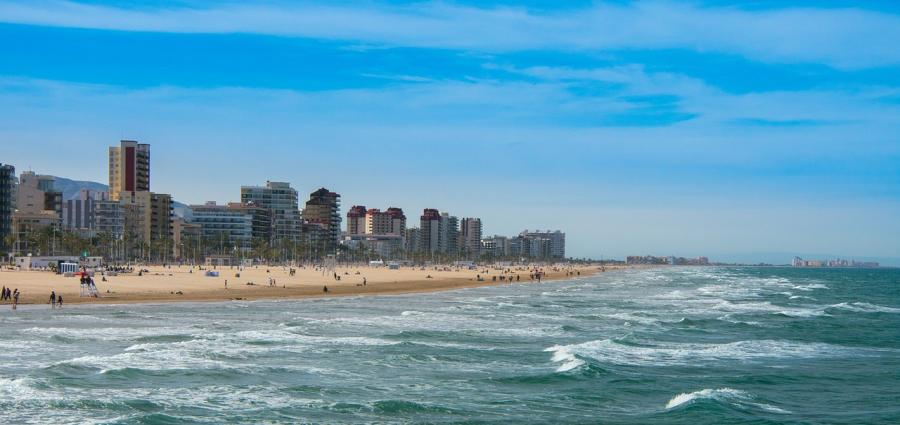 Why should people stay in Gandia during the winter?
Gandia is a good choice for snowbirds because it is not as crowded as Valencia. Weekends can be a bit busier but not overcrowded. It is a very enjoyable and relaxing place. A very clean and friendly part of Spain; it tends to be a truly Spanish experience. The beach is wonderfully clean and exquisite. A lot of shops and restaurants are closed down in winter but there are still enough places open, especially on weekends. The weekly markets near the coast, the festivities leading up to Christmas and New year, as well as the Festival of Fallas is something everyone looks forward to when they visit the Valencia Province and the neighbouring cities like Gandia and Olivia.
Climate
The winters are long, pleasant and mostly dry. Over the course of the year, the temperature typically varies from 45°F - 86°F (7°C - 30°C) and is rarely below 38°F (3°C) or above 90°F (32°C). The days are warmer and the skies are clear which makes for comfortable beach weather whereas the nights can get a bit colder, therefore, the visitors are advised to keep appropriate clothing for this temperature fluctuation.

Things to see in Gandia
There is a lot to see in Gandia during the wintertime. Some of them include:
Gandia Playa is a wonderful Spanish beach resort in terms of the beauty and crowd.
Palau Ducal dels Borja Gandia is a historic landmark. The palace itself is very impressive and excellently preserved.
Casa de la Marquesa is a well-used council own building that is the venue for monthly art exhibitions and concerts. Has a quiet shady garden with a kiosk cafe for snacks.
Colegiata de Gandia is a church located in the historical centre of the city. The architecture is interesting and beautiful.
Museu Faller of Gandia is the museum which gives you a different experience where you will learn the roots of the Valencian people.
Things to see not far from Gandia
Gandia has a train station and buses which can take you to the beautiful surrounding areas which are a must-visit. Some of them are:
Villalonga is a very picturesque location surrounded by orange groves and the Safor Mountains. The Villalonga Castle, also known as "the Castell dels Moros" is also an important landmark here.
Xativa is a nearby town worth visiting for its castle. The town of Xativa is surprisingly large and busy There are plenty of shops, bars and restaurants here.
Barx is a peaceful and beautiful Valencian village nestled among the orange groves in the mountain and is just a 15minutes drive north-west from Gandia.
Miramar is only 4 km away and has pristine beaches which are a must-visit.
Activities in Gandia in the winter
Visitors can fill up their days by doing a variety of activities around the city and nearby countryside. Some of them are:
Bird Watching is for visitors who want to experience nature up-close. There are expert local guides who are the best ornithologist and naturalist in the region and they will show you the stunning wildlife than can be found in the area.
Visitors can also opt for boat tours from the port of Gandía as well as a cruise along the beautiful coastline on a large Catamarán to enjoy sunsets and sunrise comfortably.
Gandia Surfing club is for those who love adventurous water sports. Here they learn to surf from the local experts.
Gandia is also an ideal destination for cyclists and adventure enthusiasts. The forest and quiet serene rural villages make for a perfect setting for a bike ride.
Walking/Hiking is also an option for those who are interested in experiencing nature up-close. There are some beautiful trails in the mountainous regions and forests surrounding Gandia.
A Golf Club is also situated between Gandia and the beach of Grau de Gandia.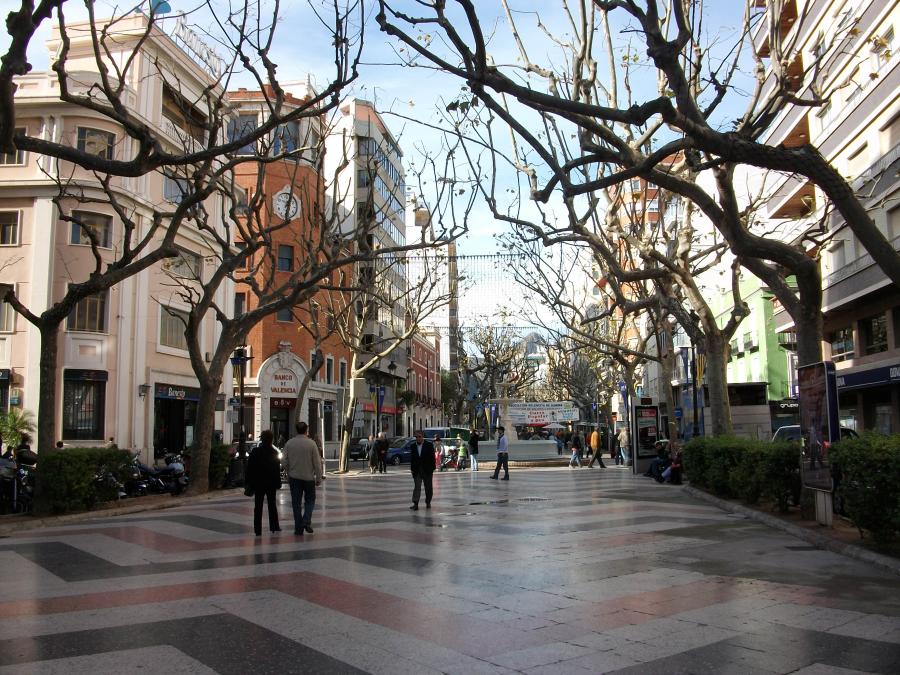 Shopping + Restaurants. Are they open in the winter?
Gandia city is the centre for many historical sites, bars and restaurants as well as markets and shopping complexes. Calle Mayor is located between the Paseo de las Germanías and Plaza de las Escuelas Pías and is full of shops of all kinds. It is an interesting place to visit because of the significant historical sites surrounding it. The Calle Mayor is always bustling with people. La Vital is one of the largest shopping centres in the city of Gandia, with all kinds of stores.
The city has many cafes, bars and restaurants. The bars open around 6 pm and the restaurants around 8.30 pm for dinner. Fideuà is a popular seafood dish found in Gandia. Most of the restaurants serve local Spanish cuisine but you can find some which serve international cuisine as well. A few notable restaurants in the town are:
La Llotja Restaurante
La Sidreria Del Puerto
Ca Miguel Cher
Visconti Gandia
Transport
– Train (RENFE)
Trains depart from Gandia to Valencia every 20 minutes. There are bus stops of La Marina and L´Urbá at the entrance of the railway station. For more information on tickets and timings visit www.gandiaturistica.com
– Bus
The bus station is situated at the back of the railway station of Gandia. Busses connect Gandia with other Spanish cities.
– Taxi
It is a quick but expensive means of transport within and outside of Gandia.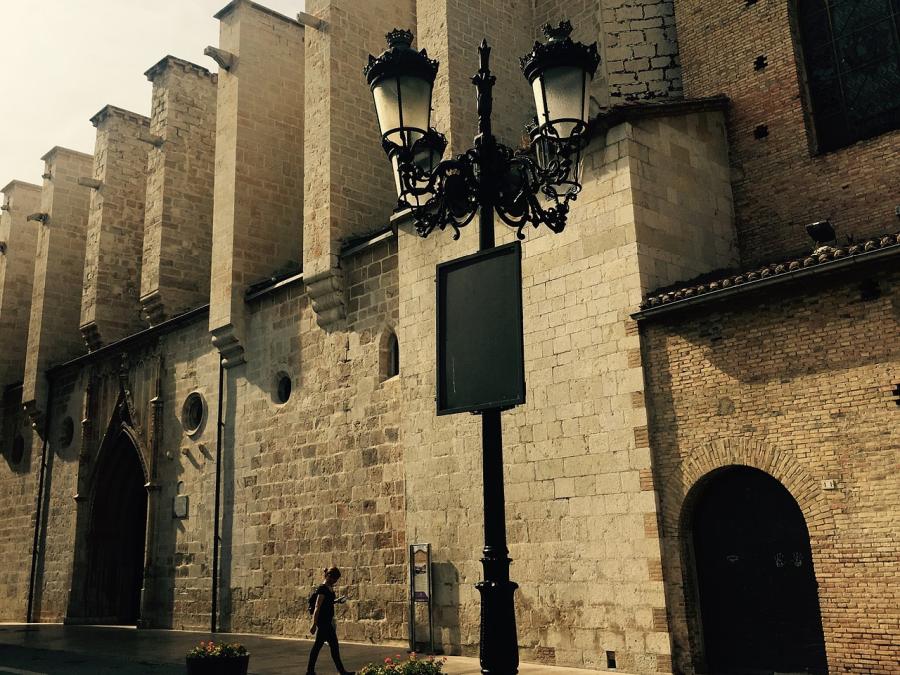 Health
Visitors to the city can have easy access to the public as well as private hospitals. Some of these hospitals have English speaking staff as well as translators to facilitate patients. More information and locations can be found on www.hospitalsworldguide.com.
Accommodation
Gandia has a large selection of apartments and rentals for longer periods. You can expect prices for apartments from €400 (approx. $476, £357, $619 CAD, $647 AUD) per month for a small apartment. www.longtermlettings.com is an informative website which can guide visitors who want to choose from single bedroom apartments or multiple ones according to their needs and budget. The website has a photo gallery which can assist in making the right choice.
Winter Camping
Gandia has several camping sites and resorts that are open in winters. Most of them have special winter offers. As some periods in the winter can be quite busy it is advisable to make a reservation.
Camping L'Alqueria is a camping resort on the beaches of Gandia and offers a variety of accommodation for its visitors. More information can be found from https://www.lalqueria.com/
Camping L'aventura Playa is a campsite located around 300 meter (984 feet) from one of the beautiful quiet beaches of the Costa Blanca. It is a 2-3minutes drive to Gandia City. For more information visit  www.campinglaventuraplaya.com/
Camping La Naranja is located in a natural area surrounded by trees and the beach. More information about the campground can be found on www.campinglanaranja.com/en/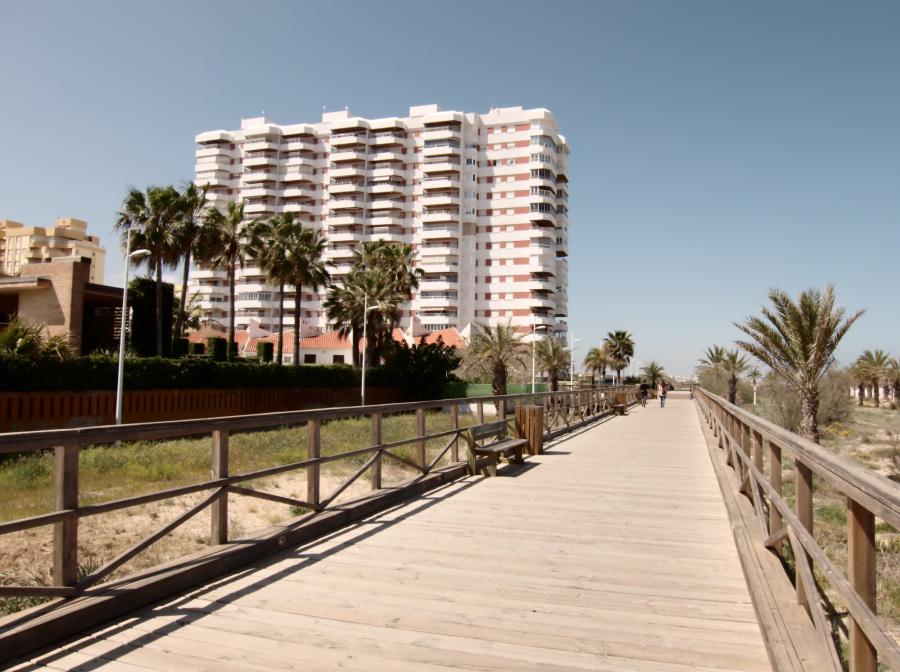 RV/Campers/Motorhome
If you have a Camper or Motor home you can find several locations in Gandia like:
Camping Kikopark is a seaside campground in Olivia near Valencia. Gravel plots of medium size, with electricity. More information can be found at info@kikopark.com/
Camping La Naranja is a good natural site for camping in your  www.campinglaventuraplaya.com/
Camping Coelius is a campsite situated in the town of Miramar around 4km from Gandia. More information can be found on http://www.coelius.com/
Packing List
Weather: The winter weather in Gandia (Spain) will normally be warm during the day and can be cold during the night. You have to pack accordingly.

Warm clothing: Even when you go to a warm location like Gandia (Spain) you should not forget to take some things with you for your trip back home. When you return you are adapted to the warmer weather and need something to protect you from your hometown temperatures.

Consider the Weather: Always look at the type of weather in Gandia (Spain). Things like humidity, wind, and rain do not show up in the temperature graph but can have a great impact on your wardrobe. There are several sites with long term forecasts and climate information. Is there often a short afternoon downpour like in the tropics, you maybe need to take a strong umbrella and shoos that can cope with the rain. If there is often a lot of wind you might need a more wind-resistant coat.

Check the local Shopping options: Try to find information about the local shopping options near your location in Gandia (Spain). Are there stores where you can buy all your daily supplies, or are some things difficult to get? For some more remote locations, the options can be limited. If a certain item is really important for you might need to take it with you.

Look at the Local Culture: The local culture in Gandia (Spain) can impact your wardrobe. If most activities are in more upscale locations you might take some more appropriate clothes with you. Or travelling if you travel to certain countries women need to cover themselves in certain areas.

Amenities: Know what's Included in your house or apartment. Is there a coffee maker, a toaster, a washer and dryer, an iron, what is in the kitchen, what kind of towels are there? Things that are there means you do not have to take them with you. A furnished apartment or house can mean something from a few pieces of furniture to a well-stocked place with all the things you have at home. But most of the time your rental will not be stocked.

Mix and match: Wear layers so you can use your wardrobe more efficiently. And do not worry about wearing something more often, probably only you will notice this.

Important for you: If there is something that is really important for you that you want to have present in your house or apartment, take it with you. This can be something like a special knife for the kitchen, or a small mirror that you use in the morning. You can also purchase it locally if it is not that expensive.

Pet supplies: If you take your pet with you don't forget to take supplies for a few days with you. And enough medication, vitamins, or other supplies if you can not purchase them in Gandia (Spain) locally.

Food: Don't take a lot of food with you. Only when there is something you really can not live without you, and it is not too heavy you could consider taking it with you.

Towels: Not all locations include bigger towels for the swimming pool or a visit to the beach. If you have to take them and don't have a lot of room you can buy some big thin towels.

Office supplies: Normally you will not find any office supplies in your house or apartment. If you think you will use them you could pack some supplies like a scissor, notepaper, envelopes, some pens, and more depending on your needs.

Limit yourself: Don't take too many shoes and jackets, you will not need them that often.

Best-fitting: Bring your favorite and best-fitting items that can multi-function

Washer: Do you have a washer and dryer onsite, you don't need to pack a lot of clothes
Clothing
Basics
Casual
Smart
Footwear
Toiletries
Beauty
Hygiene
Clothing
Basics
Casual
Outdoor
Footwear
Accessories
Toiletries
Medicine
Miscellaneous
Other
Toiletries
Beauty
Hygiene
Hair
Other
Medicine
Miscellaneous
Technology
Travel and Free time
Travel
Free time
Important
Documents
Money