Spend your fall, winter, or spring in New Smyrna Beach, Florida: Is New Smyrna Beach a good snowbird location?
New Smyrna Beach is a small community located in Volusia County in the north of Florida's east coast. It is known for its peaceful atmosphere and beautiful white-sand beaches. This slow-moving town is a popular spot for visitors who come to enjoy the picturesque views of the beaches, historic relevance of the small town, and a year-round friendly climate. New Smyrna holds an undeniable charm which simply no one can ignore and be also voted as one of the best small art towns in America.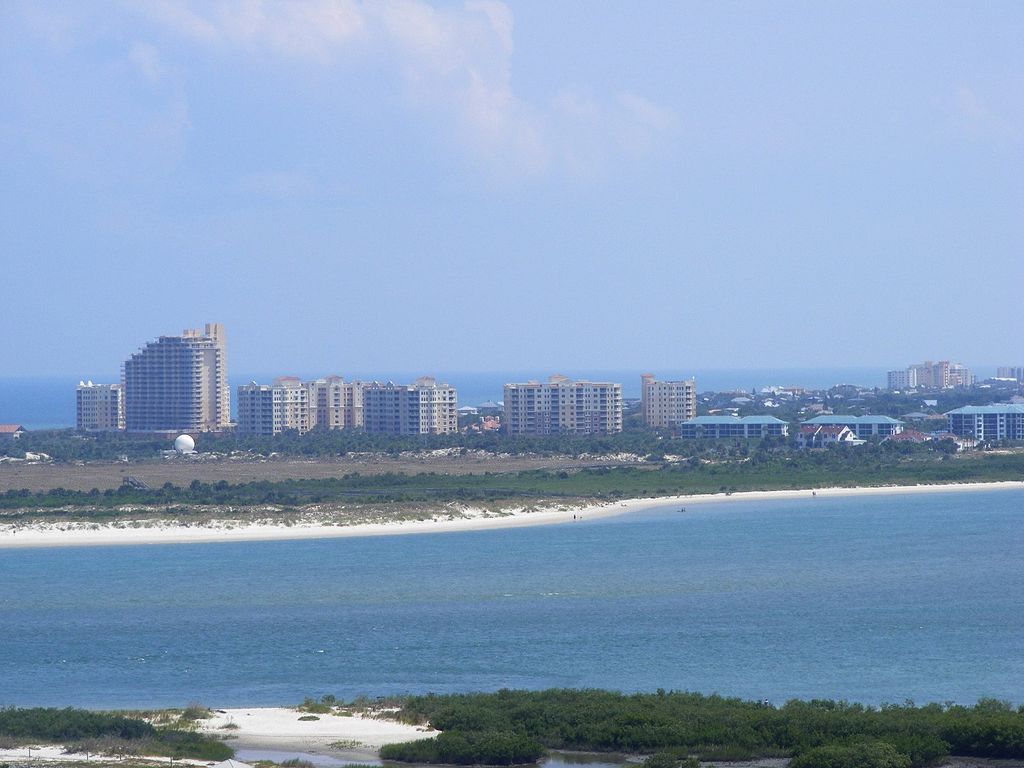 Why should people stay in New Smyrna Beach during the fall, winter, or spring?
If we look at New Smyrna Beach from a snowbird's perspective, the most attractive feature of the town is its friendly climatic conditions and serene atmosphere. This easy-going beach community has tactfully held on to its historic charm and calm nature, making it an ideal location for peace lovers. The town has many attractive features including the pristine beaches and artistic vibe which is very hard to ignore. If you are a visitor in winter, you will be surprised by the numerous opportunities this town has to offer.
Climate
The warm, mediocre climate of New Smyrna Beach makes it an ideal destination for snowbirds who come around to escape the harsh winters back home. The town is located 7m above sea-level and experiences a sub-tropical climate. The average temperature stays 53°F - 88°F (12°C - 31°C) all year round with frequent sunny days and little rain.

Things to see in New Smyrna Beach
New Smyrna Beach may be a small, easygoing location, but it is full of opportunities and interesting sights. Here is a list of some of the most popular places that one can visit.
Beaches: The small beach community is widely known for its unique sandy beaches and the abundant amenities that come along. You will get witness some of the most breathtaking sunset/sunrise views at these beaches.
Sugar Mill Ruins: A historic landmark of the area which dates back to more than two centuries. A great place for visitors who are keen to explore the interesting antiquity of the plantation.
Museum of History: The museum offers interesting exhibits from the past and offers great insight. It is the most recommended place for visitors who want to learn about the town's historic relevance.
Atlantic Center for the Arts: It offers you an opportunity to witness some of the most impressive selection of art pieces. The center is home to many artists and is located on the shores of Turnbull Bay.
Smyrna Dunes Park: A popular coastal park that looks over to the magnificent views of the Indus River, Ponce de Leon Inlet, and the Atlantic Ocean. There is a 2-mile long boardwalk situated in the park which is ideal for long walks and enjoying the beautiful views.
Hub on Canal Street: A fascinating district of cultural amenities and imposing displays of art. The place is full of life and colors all around with beautiful historic buildings and is the heart of all festivity.
Things to see not far from New Smyrna Beach
There are many neighboring towns and places near New Smyrna Beach that one can visit for some leisurely time and nice day trips.
Hontoon Island: Located six miles to the west of DeLand (31.5 Miles (51 km)

from New Smyrna Beach). The island has an interesting Native American history and a famous place for visitors. It is only accessible by park ferries and private boats.

Blue Spring State Park: (31 Miles (50 km)

from New Smyrna Beach) A great opportunity for visitors in winters to explore the wildlife at the park. There are multiple kayaking tour guides which provide you the opportunity to observe the manatees from a safe distance.

Daytona Beach: Enjoy some of the best sailing tours at the Daytona Beach (14.6 Miles (23 km)

from New Smyrna Beach). You can book private and public tours for sightseeing excursions in the area.

Ponce de León Inlet: Located near the beach community (4.3 Miles (7 km)

from New Smyrna Beach). Here you can visit the famous lighthouse which is the tallest one standing in all of the US and is an interesting historic landmark. You can also take a trip to the museum.
Activities in New Smyrna Beach in the fall, winter, or spring
You can actively participate in a number of activities when it comes to New Smyrna Beach. Some of these include:
Hub on Canal Street: Perfect place for a nice stroll where you can admire the work of local artists and enjoy the bars and cafes. If you are looking for a souvenir, the shops in this area will not disappoint.
Beach parks: Head over to some of the most amazing beach parks in the area for fantastic views.
Golf: The city has its own public 18-hole golf course which is the perfect place to enjoy the ultimate golfing experience. You can even visit their website at newsmyrnagolfclub.com/ for more information.
Fishing: A popular winter activity that can be carried out at any of the beachside parks.
Classic Car Show: Even though the town is a popular region for festivals, the Classic Car Show is a must-visit.
Festival of the Arts: Held in January at the Riverside Park. This festival is home to many local and international artists and is a perfect place to enjoy some live music, good food, and some of the most spectacular art pieces.
Boat Tours: The most popular activity in the area as it is ideal for exploring the small town and its marine life.
Cuisine: The town has a variety of restaurants that offer both local and international cuisines.
Shopping + Restaurants. Are they open in the fall, winter, or spring?
You will never run out of options when it comes to shopping in New Smyrna Beach. Even in the winter, the town is loaded with shops and marketplaces that can fulfill all your needs and wants. From small shops to branded stores and art galleries, there is enough to satisfy all your shopping desires. You can visit Canal Street and Flagler Avenue for the best shopping experience in the town. The most commonly visited shopping mall in the area is the New Smyrna Shopping Center.
New Smyrna Beach will give you a wide range of restaurants to choose from. Since most of the restaurants are open throughout the year, it is fairly easy for a food lover to satisfy his/her cravings. Not only are they readily available, but the quality of food is great for the price and it is also highly recommended to dine at some of the top-rated restaurants in the area.
Transport
The local bus service in New Smyrna is the Votran Bus Service which is the most recommended form of public transport and connects you to the nearby towns as well. It is cheap and easily accessible as well. You can visit their website at www.votran.org/ for bus schedules and maps. Greyhound Bus Line is another service that offers affordable options for visitors to move around regionally.
The Amtark Auto Train is the nearest train service which operates in Sanford (38 Miles (61 km) from New Smyrna Beach). Even though this service is a good option for travelling regionally, the closest stop is in the city of DeLand but cannot be rated as the most feasible choice for a traveler.
The nearest Airport to New Smyrna Beach is the Daytona International Airport which is approximately at a distance of 19 Miles (31 km) from the town. You can either take the public bus (most recommended and feasible) or book an Uber to reach your destination.
The town is also accessible through the Orlando International Airport and Jacksonville International Airport but both of these are located at a distance.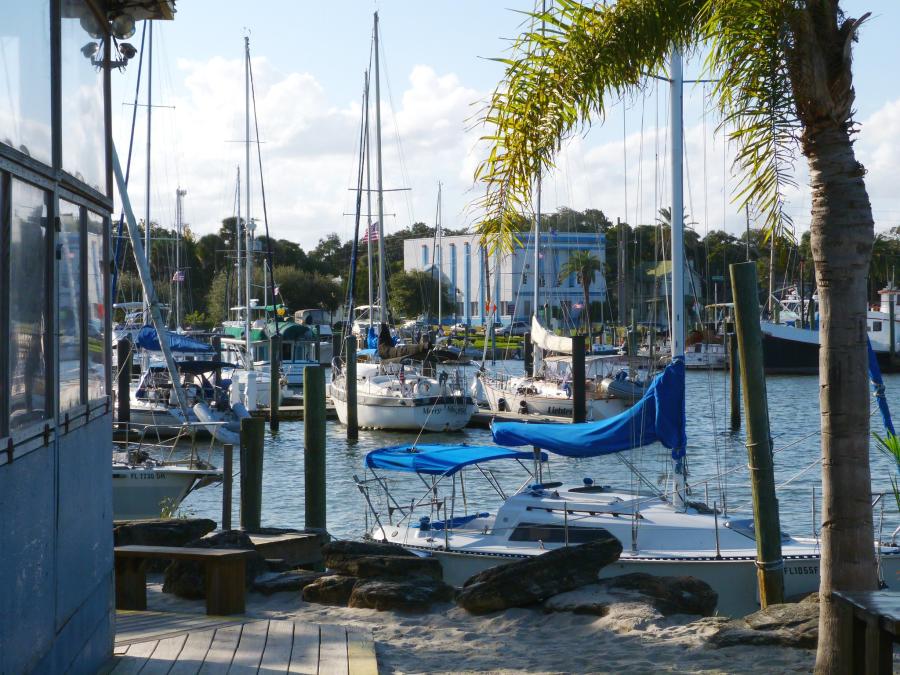 Health
At New Smyrna Beach, you will find some of the best medical facilities available. Also finding a dentist is no problem. The medical facilities in the area are perfectly capable to cater to anyone who walks in with a problem. Emergency cases are also handled responsibly and the medical staff is well trained. The most popular health centers in the area include:
Accommodation
Being an important snowbird location, New Smyrna Beach is a perfect place to find your second home. You will find easy access to some of the best long-term rental companies operating in the area. Whether you're looking for an apartment or a villa, these websites have you covered. You can find the perfect accommodation at: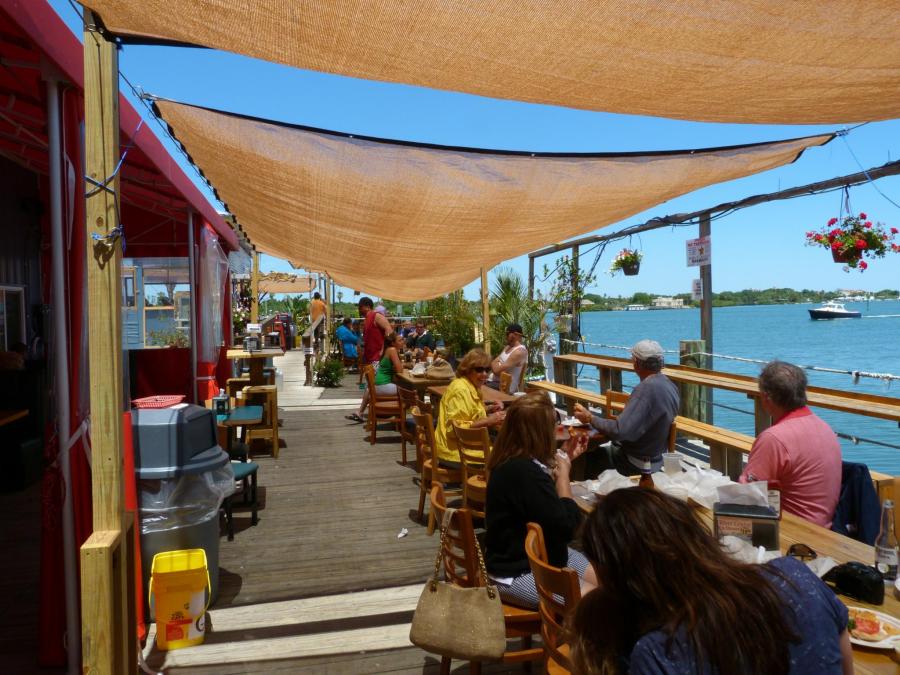 RV/Campers/Motorhome
If you are traveling in a campervan, there are some great options in the area, with affordable rates. These include:
Packing List
Weather: The fall, winter, and spring weather in New Smyrna Beach (Florida) will normally be warm during the day and can be cold during the night. Of course in the fall and spring it will be warmer than in the winter. You have to pack accordingly.

Warm clothing: Even when you go to a warm location like New Smyrna Beach (Florida) you should not forget to take some things with you for your trip back home. When you return you are adapted to the warmer weather and need something to protect you from your hometown temperatures.

Consider the Weather: Always look at the type of weather in New Smyrna Beach (Florida). Things like humidity, wind, and rain do not show up in the temperature graph but can have a great impact on your wardrobe. There are several sites with long term forecasts and climate information. Is there often a short afternoon downpour like in the tropics, you maybe need to take a strong umbrella and shoos that can cope with the rain. If there is often a lot of wind you might need a more wind-resistant coat.

Check the local Shopping options: Try to find information about the local shopping options near your location in New Smyrna Beach (Florida). Are there stores where you can buy all your daily supplies, or are some things difficult to get? For some more remote locations, the options can be limited. If a certain item is really important for you might need to take it with you.

Look at the Local Culture: The local culture in New Smyrna Beach (Florida) can impact your wardrobe. If most activities are in more upscale locations you might take some more appropriate clothes with you. Or travelling if you travel to certain countries women need to cover themselves in certain areas.

Amenities: Know what's Included in your house or apartment. Is there a coffee maker, a toaster, a washer and dryer, an iron, what is in the kitchen, what kind of towels are there? Things that are there means you do not have to take them with you. A furnished apartment or house can mean something from a few pieces of furniture to a well-stocked place with all the things you have at home. But most of the time your rental will not be stocked.

Mix and match: Wear layers so you can use your wardrobe more efficiently. And do not worry about wearing something more often, probably only you will notice this.

Important for you: If there is something that is really important for you that you want to have present in your house or apartment, take it with you. This can be something like a special knife for the kitchen, or a small mirror that you use in the morning. You can also purchase it locally if it is not that expensive.

Pet supplies: If you take your pet with you don't forget to take supplies for a few days with you. And enough medication, vitamins, or other supplies if you can not purchase them in New Smyrna Beach (Florida) locally.

Food: Don't take a lot of food with you. Only when there is something you really can not live without you, and it is not too heavy you could consider taking it with you.

Towels: Not all locations include bigger towels for the swimming pool or a visit to the beach. If you have to take them and don't have a lot of room you can buy some big thin towels.

Office supplies: Normally you will not find any office supplies in your house or apartment. If you think you will use them you could pack some supplies like a scissor, notepaper, envelopes, some pens, and more depending on your needs.

Limit yourself: Don't take too many shoes and jackets, you will not need them that often.

Best-fitting: Bring your favorite and best-fitting items that can multi-function

Washer: Do you have a washer and dryer onsite, you don't need to pack a lot of clothes
Clothing
Basics
Casual
Smart
Footwear
Toiletries
Beauty
Hygiene
Clothing
Basics
Casual
Outdoor
Footwear
Accessories
Toiletries
Medicine
Miscellaneous
Other
Toiletries
Beauty
Hygiene
Hair
Other
Medicine
Miscellaneous
Technology
Travel and Free time
Travel
Free time
Important
Documents
Money
Other locations close to this location:
Travelers' Map is loading...
If you see this after your page is loaded completely, leafletJS files are missing.
If you have any additions, or comments on the content on this page, please use our contact form to let us know.
Detailed weather during the year for New Smyrna Beach Florida
What to do during the year in New Smyrna Beach Florida