Riverside is named after it's location at the Santa Ana River. Riverside is the 12th most populous city in California. It is also prominent for being the birthplace of California Citrus Industry and it is home to the sweet and zesty 'navel oranges'. It is a bustling city with a diverse landscape that ranges from urban and modern infrastructure to the natural splendor of hills and lakes. The lively culture and atmosphere combined with the ideal weather conditions Riverside offer make it a desirable destination worth visiting.
Why should people stay in Bonita Springs during the winter?
Riverside is perfect for snowbirds who wish to experience good quality time outdoors, and away from the harsh winter of their native countries. The weather is usually nice and sunny during the winter. The city bursts with energy all year round, and it has something to offer for everyone. During the winter, the city holds festivals like the Riverside Festival of Lights and the Riverside Dickens Festival, both are very popular. Riverside also offers ample opportunities for hiking, fishing, and camping for winter visitors.
Climate
Winter in Southern California is pleasant and mild. Riverside is an ideal option for snowbirds because the weather enables visitors to enjoy many outdoor activities all year round. The temperature during winters hardly drops below 36°F (2°C). There are some cold days but on average, the weather remains stable and comfortable.

Things to see in Riverside
Riverside has a lot to offer its visitors. Some of the places you ought to visit are listed below:
California Citrus State Historic Park is a park and an open-air museum that gives a glimpse into the history of how the region became the birthplace of California Citrus Industry.
Parent Washington Navel Orange Tree is a historic landmark of Riverside located at the corner of Magnolia and Arlington Streets. It is the last of the two original 'navel orange trees' brought from Brazil to the United States in 1870.
Museums like Heritage House Museum, Riverside Metropolitan Museum, March Field Air Museum, and Riverside Art Museum are a must-visit if you are interested in the history, culture, and arts that dominated the region throughout history.
Fairmount Park is a beautiful park with lakes and rose gardens. It was designed by the firm founded by Frederick Law Olmsted, which had also designed New York's Central Park. The park is home to many species of birds.
Mount Rubidoux is a well-known city landmark and it has many trails for hiking and cycling. The views from the top are amazing. This foothill also divides the line between the town of Rubidoux and the city of Riverside.
Mission Inn Hotel and Spa is a National historic landmark of the city because it is considered as one of the most luxurious hotels and a historically rich place in the United States.
Lake Mathews is a large water reservoir that is fed through water canals and is a great site for picnics.
Jurupa Mountains Discovery Center is a large outdoor facility that offers a natural and wildlife-based experience to its visitors.
Things to see not far from Riverside
There are a lot of places you can visit near Riverside when you are done exploring the city itself. Here are some options:
Sycamore Canyon Wilderness Park is 4.5 Miles (7 km) from Riverside and it offers hiking tours to individuals and groups along with information about the plants and animals here.
Box Springs Mountain Reserve Park is an ecological park with great facilities for picnics and hikes.
Lake Perris Recreation Area is an artificial lake about 18 Miles (29 km) from Riverside. You can enjoy fishing, boating, and swimming here.
Newport Beach: About 39 Miles (63 km) away, it is a coastal city in Orange County California, and closest to Riverside.
Corona is a city in California around 14.7 Miles (24 km) from Riverside. It has a diverse community and a variety of things to see and do ranging from recreational parks, farms, sports facilities to live musical entertainment.
Ontario is around 22 Miles (35 km) from Riverside and it has many attractions for visitors. There are malls, museums and many resorts for camping as well.
Activities in Riverside in the winter
Visitors have plenty to do during their stay in Riverside:
Cycling: There are many trails for cycling enthusiasts to enjoy and explore the landscape.
Horse riding: Several stables near the town offer horseback riding as it is one of the best ways to explore the landscape.
Walking and hiking: Both are good and healthy ways to explore the diverse landscape of Riverside.
Cooking: Always wanted to improve your cooking? Join a cooking class and learn how to cook something special.
Camping: Many campsites offer good opportunities for camping near Riverside.
Art lessons: Riverside celebrates arts and supports artists. Visitors can also take up art lessons at Riverside if they are interested.
Wine tours: There are local wineries where visitors can come to have a glass of wine and relax. Wine can be purchased here for a good price.
Golfing: Golf is an iconic part of Sothern California and there are many golf resorts here.
Shopping + Restaurants. Are they open in the winter?
Riverside is a lively city with a lot happening all year round. Galleria at Riverside Tyler certified Farmers Market is open every Sunday at 9 a.m. You can find fresh produce especially the famous zesty oranges, baked goods, cooked food, handmade items, and much more here. Riverside Art Walk takes place on the first Thursdays of each month and attracts a lot of visitors with local vendors selling handmade arts and crafts. In addition to these local markets, there are shopping centers and malls like the Tyler Mall which has a variety of stores and a huge food court.
There are a lot and diverse options for food lovers in Riverside. In addition to local restaurants in Downtown Riverside, there are many options in the area to be adventurous and enjoy international cuisines like Mexican, Japanese, Indian, and Korean. The local wineries like Galleano Winery and San Antonio Winery are very nice places to go for wine tasting and enjoy local food as well. You can also purchase a reasonable priced whine there.
You will find most major stores in the Riverside area as well, and being so close to Los Angeles you have a huge amount of choice if you can travel a little bit further.
Transport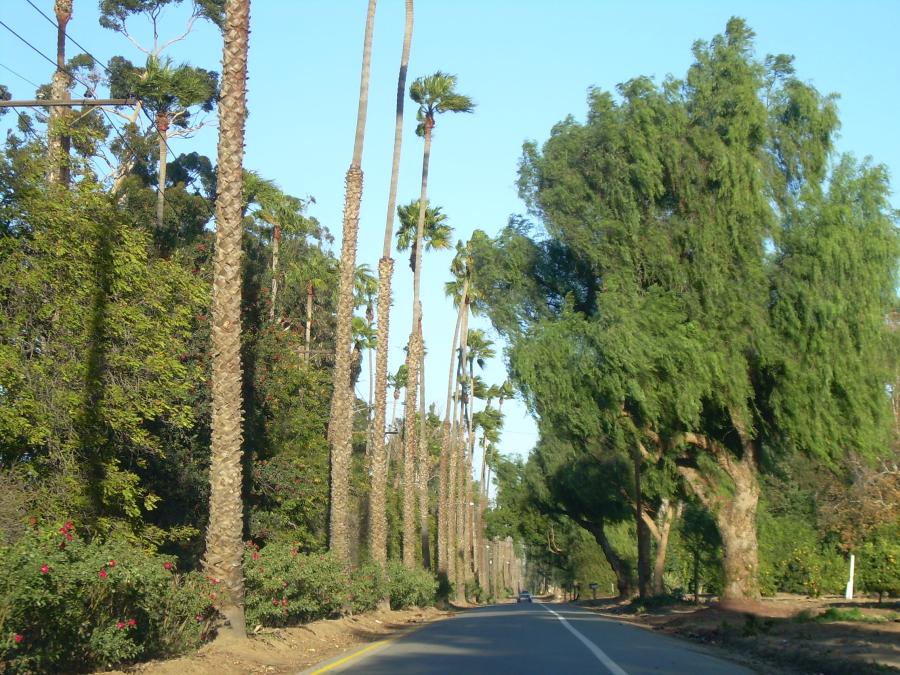 Health
Riverside is a populous city and it has various options and facilities when it comes to health care for its residents. There are good public and private hospitals, as well as medical centers with competent doctors to facilitate the Riverside community. Dentists are also easily available. Some well-known hospitals and medical centers are listed below:
Riverside Community Hospital
Parkview Community Hospital Medical Center
Loma Linda University Medical Center
Accommodation
Riverside has a wide range of accommodation available, all year, at prices to fit every budget with great facilities and hospitality to offer. Typically an apartment for 2 guests can be available from around $600 (approx. €495, £439, $762 CAD, $776 AUD) to $1800 (approx. €1487, £1317, $2287 CAD, $2330 AUD) per month.
For more information about rentals in Riverside you can visit the following websites: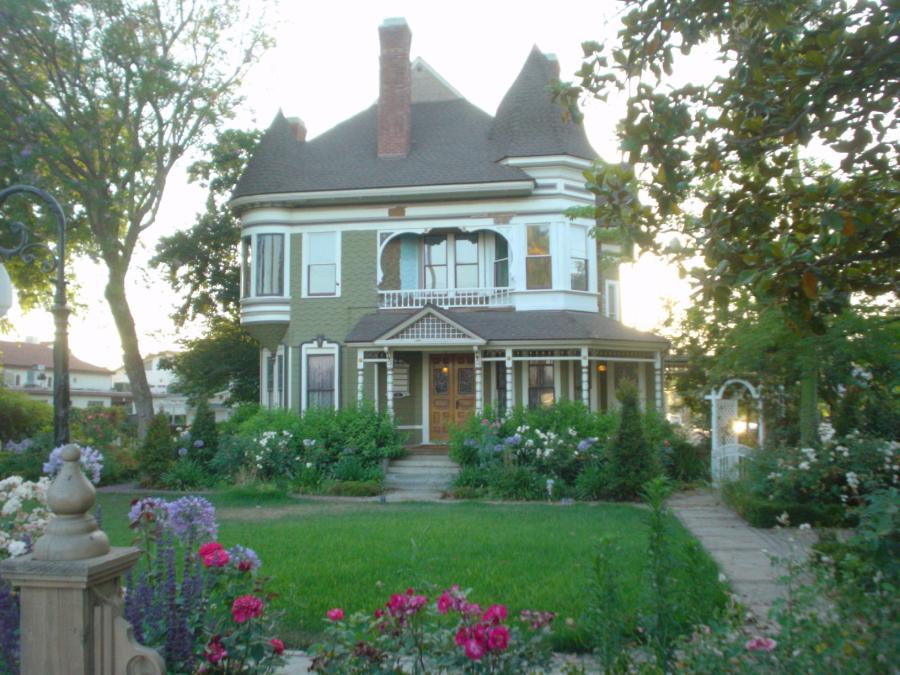 RV/Campers/Motorhome
Winter camping in Southern California is an experience that should not be missed. The diverse landscape, marvelous views, and the ideal winter climate can make it an unforgettable experience. There are several campgrounds in, and around the city to provide accommodations for RVs.
Rancho Jurupa Park has The Lakeview Campground which is open to both tents and RVs, with access to modern restrooms, hot showers, and laundry facilities. For more information, visit http://www.rivcoparks.org/ranchojurpapark.com/
Lake Perris State Recreation Area is about 25 minutes southeast of Riverside has more than 400 campsites most of them open to both tents and RVs. The campsites are typically open and spacious, with campfire rings, picnic tables, and easy access to restrooms and showers.
Mission RV Park: http://www.missionrvpark.net/
Lake Park RV Resort & Motel: http://www.lakeparkrvresort.com/
Wilderness Lakes RV Resort: https://www.thousandtrails.com/
Canyon RV Park: http://www.canyonrvpark.com/
Packing List
Weather: The winter weather in Riverside (California) will normally be warm during the day and can be cold during the night. You have to pack accordingly.

Warm clothing: Even when you go to a warm location like Riverside (California) you should not forget to take some things with you for your trip back home. When you return you are adapted to the warmer weather and need something to protect you from your hometown temperatures.

Consider the Weather: Always look at the type of weather in Riverside (California). Things like humidity, wind, and rain do not show up in the temperature graph but can have a great impact on your wardrobe. There are several sites with long term forecasts and climate information. Is there often a short afternoon downpour like in the tropics, you maybe need to take a strong umbrella and shoos that can cope with the rain. If there is often a lot of wind you might need a more wind-resistant coat.

Check the local Shopping options: Try to find information about the local shopping options near your location in Riverside (California). Are there stores where you can buy all your daily supplies, or are some things difficult to get? For some more remote locations, the options can be limited. If a certain item is really important for you might need to take it with you.

Look at the Local Culture: The local culture in Riverside (California) can impact your wardrobe. If most activities are in more upscale locations you might take some more appropriate clothes with you. Or travelling if you travel to certain countries women need to cover themselves in certain areas.

Amenities: Know what's Included in your house or apartment. Is there a coffee maker, a toaster, a washer and dryer, an iron, what is in the kitchen, what kind of towels are there? Things that are there means you do not have to take them with you. A furnished apartment or house can mean something from a few pieces of furniture to a well-stocked place with all the things you have at home. But most of the time your rental will not be stocked.

Mix and match: Wear layers so you can use your wardrobe more efficiently. And do not worry about wearing something more often, probably only you will notice this.

Important for you: If there is something that is really important for you that you want to have present in your house or apartment, take it with you. This can be something like a special knife for the kitchen, or a small mirror that you use in the morning. You can also purchase it locally if it is not that expensive.

Pet supplies: If you take your pet with you don't forget to take supplies for a few days with you. And enough medication, vitamins, or other supplies if you can not purchase them in Riverside (California) locally.

Food: Don't take a lot of food with you. Only when there is something you really can not live without you, and it is not too heavy you could consider taking it with you.

Towels: Not all locations include bigger towels for the swimming pool or a visit to the beach. If you have to take them and don't have a lot of room you can buy some big thin towels.

Office supplies: Normally you will not find any office supplies in your house or apartment. If you think you will use them you could pack some supplies like a scissor, notepaper, envelopes, some pens, and more depending on your needs.

Limit yourself: Don't take too many shoes and jackets, you will not need them that often.

Best-fitting: Bring your favorite and best-fitting items that can multi-function

Washer: Do you have a washer and dryer onsite, you don't need to pack a lot of clothes
Clothing
Basics
Casual
Smart
Footwear
Toiletries
Beauty
Hygiene
Clothing
Basics
Casual
Outdoor
Footwear
Accessories
Toiletries
Medicine
Miscellaneous
Other
Toiletries
Beauty
Hygiene
Hair
Other
Medicine
Miscellaneous
Technology
Travel and Free time
Travel
Free time
Important
Documents
Money