Spend your fall, winter, or spring in Overland Park, Kansas: Is Overland Park a good snowbird location?
Overland Park is located in Johnson County, it is a beautiful city and a good spot for families. This city topped the list of "Top 10 Best Cities for Families" in 2015. It has always had a positive reputation in American Media as an amazing city to work, live, and play. The city is densely populated, with many attractions that one can explore during their stay. This city definitely won't be a disappointment.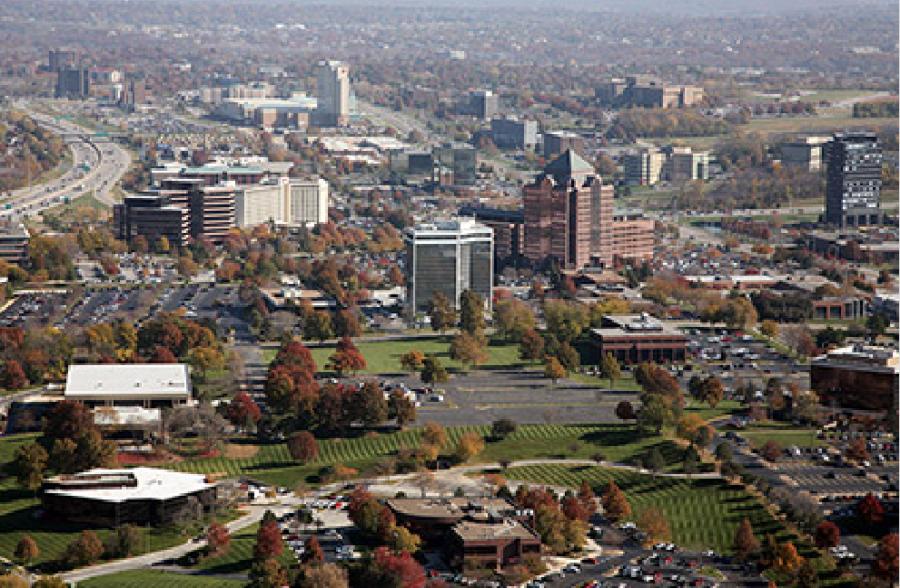 Why should people visit during the fall, winter, or spring?
Although winter can get cold, a bit snowy, and breezy at Overland Park, the city still maintains its beauty. Maybe it is not the most obvious choice for snowbirds, but the less humid, and not very cold weather, together with loads of indoor activities and other enjoyable events makes the city worth a visit, even in the winter. The peak season ends in August therefore, winters are less jammed, and the airfares are also very low in winter.
Climate
Overland Park's temperature throughout the low season varies from 41°F - 69°F (5°C - 21°C). Winter season lasts around three months from November ending to February. It can get very cold and windy in the coldest months, but it is not humid at all. The period with the chance of snow is around 3 months. January is the coldest month of the year with an average low of around 69°F (21°C) during the day.

Things to see in Overland Park, Kansas
Overland Park has some good locations to visit:
Overland Park Arboretum & Botanical Gardens: Inaugurated in 1996, this place is one of a kind and is a must-see during your stay at Overland Park. Lush green gardens, beautifully cultivated flower beds, lakes, and hiking trails are some of its splendid attractions. Words simply cannot describe the beauty of this place. Whether you want to go for a walk or you want to soak up that winter sun, this place has got you covered.
Museum at Prairiefire: Having won various recognitions for its beautiful architecture, this museum is one of a kind. It's small but not disappointing. You can head out here for some great local history.
9/11 Memorial: A wonderful tribute to those who passed away on that September morning. It is a great place to learn more about what happened. You can stop by and say a prayer!
Overland Park Convention Center: Host to over 330 events per year, this is one spacious and enjoyable place. It is a nice place to take pictures, attend events, and explore.
Indian Creek Greenway: It is a calm and beautiful place to stroll around. You could go there for your daily exercise, to soak the winter sun, jog, or walk. It is amazingly developed, well planned, and regularly maintained. It is surely a treat for visitors in the winters.
Johnson County Arts and Heritage Center: It is a place with amusing art in a beautiful setting. It's a nice place to learn about the local culture.
Things to see not far from Overland Park, Kansas
Not far from Overland Park there are many places worth a visit:
Powell Gardens: Located at about 39.8 Miles (64 km)

from Overland Park, this place covers a large area and it is a beautiful natural attraction. If you spend a day exploring the splendid attractions within it, you still would be unable to finish. It's a perfect example of unwavering beauty. It also has a visitor's education center that has a thoughtful architecture and it simply cannot be missed.

Lake Jacomo: Located in Jackson County around 30 minutes' drive from Overland Park, this lake brings to you loads of water-based activities. You can spend a day fishing and picnicking.
Somerset Ridge Vineyard and Winery: It is one of the largest in the area and it is at a distance of 34.3 Miles (55 km)

from Overland Park. Their wines are produced onsite with their grown grapes. It's truly a haven for the wine lovers!

Independence, MO: Within 35 minutes of Overland Park, Independence is one of the most historic places in Missouri. Apart from being the longtime home to the Harry S. Truman and actress Ginger Rogers, Independence has many local shops and nice options for lunch and dinner to choose from. You can also visit the president's former home and the presidential library to learn more related to his life. It's a delightful place for history lovers.
Hermann: Established a long time ago, this German-influenced town is a splendid place to spend your day. It has many local and cultural shops with restaurants serving delicious foods and locally produced wine.
Activities in Overland Park, Kansas in the winter
Winter in Overland Park might get cold sometime, but not boring. Here are some fun activities you could join:
21st Annual Holiday Luminary Walk: This annual luminary walk is a must-attend event at Overland Park, Kansas. It is held at Overland Park Arboretum & Botanical Gardens. An over 1 Miles (1.6 km) walk with pathways illuminated by thousands of candles and trees and buildings decorated with lights. This walk is a glorious affair. However, you might have to purchase tickets in advance because of the high demand. For ticket prices and dates of the event visit the following link; https://artsandrec-op.org/arboretum/luminary-walk/
Mayors Christmas tree Lighting Ceremony: Kick off the holiday season with this tree lighting ceremony at the end of November. It is one of the most memorable and important events of the year. The tree is one of the country's tallest Christmas tree and when it's all lit up, it's a sight to behold.
Golf: Overland Park is home to a variety of golf clubs. St Andrews Golf Club is one such club with a well-maintained golf course where you can entertain yourself and play this globally recognized sport at minimal rates.
Art classes: Join an art class and learn how to paint, draw, or start with pottery.
Cooking: Always wanted to improve your cooking? Join a cooking class and learn how to cook something special.
Fishing: South Lake Park is one wonderful place in Overland Park to go for a fishing adventure. You can fish bass and crappie while enjoying the serenity of the park.
Sunbathing: South Lake Park and many more parks in Overland Park can help you soak the winter sun and de-stress yourself. The weather makes the sun all the more desirable.
Picnic: Parks in the city make you have an urge for a picnic outdoors in the sun. You can get food from a restaurant or cook at home and eat at a park. You can take along badminton rackets and play some badminton with your partner. You can also photograph the beautiful scenery and wildlife.
Shops & Restaurants. Are they Open in winters?
From Farm to the table, Overland Park's farmers market in the downtown has everything you have listed down in your grocery list. The market operates every Saturday morning through November. Other local grocery stores include:
Hy-Vee
Sprouts Farmers Market
Hen House Market
Apart from these grocery stores, there are shopping malls popular among locals which include:
Oak Park Mall
75th and Metcalf Shopping Center
Overland Park, also has a wide variety of over 250 restaurants and food chains within it, serving food of all types from all over the world. From fine dining to cheap eats, Overland Park has all the food that will satisfy your winter cravings.
Transport
The nearest major Airport to Overland Park is Kansas City International Airport located at a distance of 28 Miles (45 km). Different shuttle services work to and from the airport and the cheapest way to get to Overland Park from the airport is to take a bus or an Uber.
Having a car can be convenient during your stay. You can rent one at the airport easily, but there are also numerous other locations if you do not want to rent one all the time.
RideKC is a cheap public transport system that serves Overland Park and it is served by the Kansas Transportation Authority. Its K-10 connector connects Overland Park to Lawrence. Local routes within Overland Park are also provided. The buses are well equipped and the fare is $1.5 (approx. €1.43, £1.24, $2.05 CAD, $2.35 AUD). It is a nice and cheap option to travel. However, there is no train transport system in Overland Park city but it is present in Kansas City. Further information can be checked on this website; https://ridekc.org/
If you want to use public transport, an easy way to find the best route is to use Google Maps. Find the directions from your starting point to the destination, and click on transit. It will then show you the public transport options.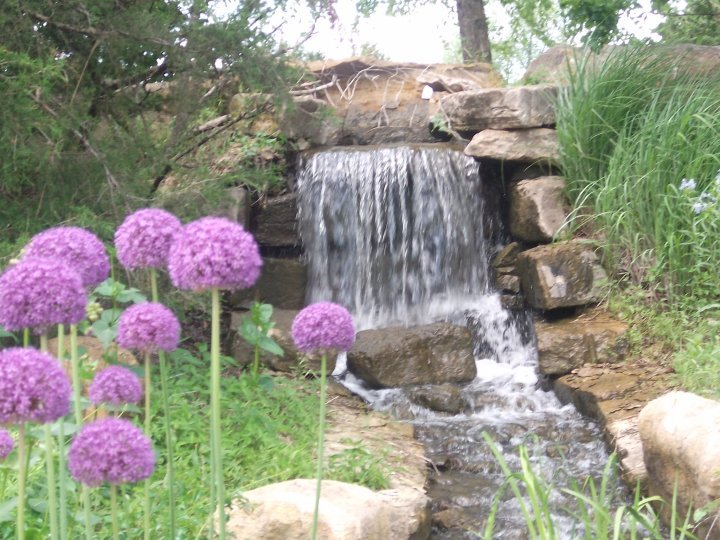 Health
Overland Park, being a densely populated area is home to very well-known hospitals and professional doctors and paramedical staff. All the hospital's emergency operates 24/7. Some of the well-known and well-reviewed hospitals in the city include:
Overland Park Regional Medical Center
AdventHealth South Overland Park
KPC Promise Hospital of Overland Park
Accommodation
The following websites will help you search for a long term rental. These sites have multiple options available to choose from and you can easily find a nice, reasonably priced apartment to accommodate you. You can check out their websites for more details.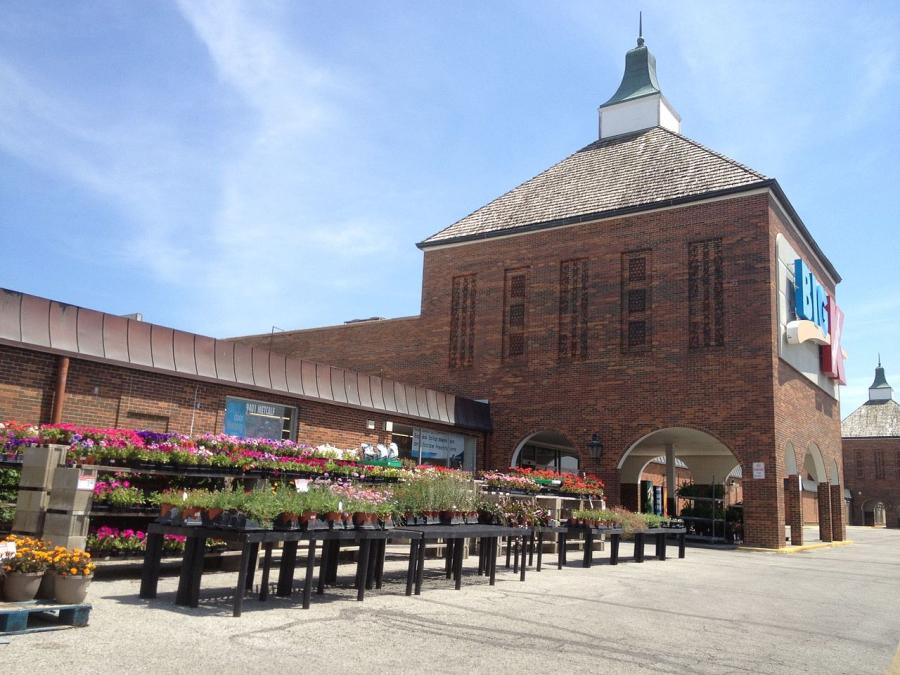 RV/Campers/Motorhome
When it comes to RV parks, there's a large variety waiting to be explored in Overland Park. Some of the best options in the area include:
Primitive Youth Campground: Located at around 22 minutes' drive from Overland Park, this campground has huge, well-maintained grass fields, restrooms, hiking trails, fireplaces, and a lot more. Truly a wonderful place for camping.
Longview Campground: Located at a distance of 18.9 Miles (30 km)

from Overland Park, this campground is one of the cleanest and most peaceful camping grounds in the area. The camp hosts help you with numerous facilities and it is well equipped to cater to your needs.

Walnut Grove RV Park: Located in Merriam, Kansas, this is one well equipped and highly maintained parking spot and a good option for you to explore if you are traveling with a motorhome. It is only an 11 minutes' drive from Overland Park.
Autumns Fall RV Park: Approximately 19.2 Miles (31 km) from Overland Park, this park is well kept, quiet, and peaceful. The owners are very friendly and helpful. Find more information here at www.autumnfallspark.com/
Packing List
Weather: The fall, winter, and spring weather in Overland Park (Kansas) will normally be both cold during the day and cold during the night. Of course in the fall and spring it will be warmer than in the winter. You have to pack accordingly.

Warm clothing: Even when you go to a warm location like Overland Park (Kansas) you should not forget to take some things with you for your trip back home. When you return you are adapted to the warmer weather and need something to protect you from your hometown temperatures.

Consider the Weather: Always look at the type of weather in Overland Park (Kansas). Things like humidity, wind, and rain do not show up in the temperature graph but can have a great impact on your wardrobe. There are several sites with long term forecasts and climate information. Is there often a short afternoon downpour like in the tropics, you maybe need to take a strong umbrella and shoos that can cope with the rain. If there is often a lot of wind you might need a more wind-resistant coat.

Check the local Shopping options: Try to find information about the local shopping options near your location in Overland Park (Kansas). Are there stores where you can buy all your daily supplies, or are some things difficult to get? For some more remote locations, the options can be limited. If a certain item is really important for you might need to take it with you.

Look at the Local Culture: The local culture in Overland Park (Kansas) can impact your wardrobe. If most activities are in more upscale locations you might take some more appropriate clothes with you. Or travelling if you travel to certain countries women need to cover themselves in certain areas.

Amenities: Know what's Included in your house or apartment. Is there a coffee maker, a toaster, a washer and dryer, an iron, what is in the kitchen, what kind of towels are there? Things that are there means you do not have to take them with you. A furnished apartment or house can mean something from a few pieces of furniture to a well-stocked place with all the things you have at home. But most of the time your rental will not be stocked.

Mix and match: Wear layers so you can use your wardrobe more efficiently. And do not worry about wearing something more often, probably only you will notice this.

Important for you: If there is something that is really important for you that you want to have present in your house or apartment, take it with you. This can be something like a special knife for the kitchen, or a small mirror that you use in the morning. You can also purchase it locally if it is not that expensive.

Pet supplies: If you take your pet with you don't forget to take supplies for a few days with you. And enough medication, vitamins, or other supplies if you can not purchase them in Overland Park (Kansas) locally.

Food: Don't take a lot of food with you. Only when there is something you really can not live without you, and it is not too heavy you could consider taking it with you.

Towels: Not all locations include bigger towels for the swimming pool or a visit to the beach. If you have to take them and don't have a lot of room you can buy some big thin towels.

Office supplies: Normally you will not find any office supplies in your house or apartment. If you think you will use them you could pack some supplies like a scissor, notepaper, envelopes, some pens, and more depending on your needs.

Limit yourself: Don't take too many shoes and jackets, you will not need them that often.

Best-fitting: Bring your favorite and best-fitting items that can multi-function

Washer: Do you have a washer and dryer onsite, you don't need to pack a lot of clothes
Clothing
Basics
Casual
Smart
Footwear
Toiletries
Beauty
Hygiene
Clothing
Basics
Casual
Outdoor
Footwear
Accessories
Toiletries
Medicine
Miscellaneous
Other
Toiletries
Beauty
Hygiene
Hair
Other
Medicine
Miscellaneous
Technology
Travel and Free time
Travel
Free time
Important
Documents
Money
Other locations close to this location:
Travelers' Map is loading...
If you see this after your page is loaded completely, leafletJS files are missing.
If you have any additions, or comments on the content on this page, please use our contact form to let us know.
Detailed weather during the year for Overland Park Kansas
What to do during the year in Overland Park Kansas