Spend Your Fall, Winter, or Spring in Puerto Vallarta, Mexico: Is Puerto Vallarta, Mexico A Good Snowbird Location?
Puerto Vallarta is in the Mexican state of Jalisco on the Bahia de Banderas of the Pacific Ocean. Second in size to Guadalajara, it is the seat of government for the Puerto Vallarta municipality. It is often simply called Vallarta or P.V, a shorter version of the cities name, named after a former governor of Jalisco Ignacio Vallarta. The city has a rich cultural history and was an important village before it became a major tourist center.
Archeological finds suggest that humans have lived in this area since 580BC and were part of the Aztatlàn culture. From the 18th century, Puerto Vallarta began to transform itself from a pearl diving and fishing village into a landing resort. At the time, the town was called Las Peñas. By the 19th century, it was renamed Puerto Vallarta and had become a budding tourist destination for visitors from the Sierra towns.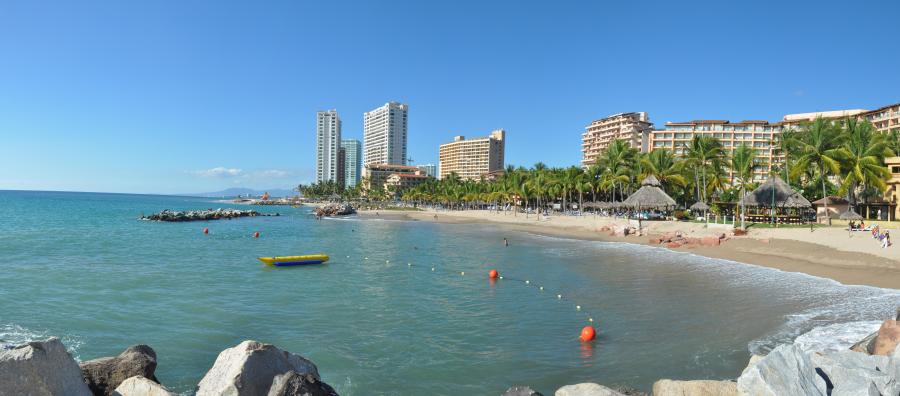 Why should people visit in winter?
Winter is one of the best times to visit Puerto Vallarta as the weather is incredibly nice and warm. Considering its proximity to the equator, winter is warm and balmy without humidity. The days are long so there is ample opportunity to explore the outdoors and engage in winter activities. The town has a rich culture and history which continuously draws tourists during the winter. Its people are warm and friendly and happy to share their city with visitors. The beaches are spectacular and there is an abundance of winter activities to partake in. There is also hardly any rainfall.
Climate
The climate in Puerto Vallarta is warm year-round with a tropical wet and dry climate. The average temperatures during the day are around 30°C (86°F). There are a few incidences of tropical rainstorms around November although these rainstorms can be rare. During the winter, the weather is much cooler for the area although it remains warm and pleasant enough for sunbathing and other outdoor activities. Compared to other countries, the winter in Puerto Vallarta can be said to be pleasantly hot. During the winter, the weather can drop to lows of 17°C (63°F).
Safety
Puerto Vallarta is considered to be very safe for tourists and crime rates are quite low. In fact, they are lower than many cities in the United States like Miami, and cases of violent crime and targeted tourist attacks are very low. There is hardly any risk of serious danger and cartel conflicts are low and when they do occur, it is usually between gang members and tourists who are hardly ever involved. Snowbirds should still take the mind to be careful and keep their valuables safe to avoid incidences of petty crime like pickpocketing or purse snatching. Avoid ostentatious displays of wealth and flashing cash or expensive gadgets. Be mindful of visiting our tourist destinations especially at night and keep your wits about you at all times.
Communication, internet, and cellphone in Puerto Vallarta, Mexico
The primary language spoken in Puerto Vallarta is Spanish. Since about 50% of the population work in the tourism industry, a lot of them speak English quite well. You'll have no trouble communicating with drivers, waiters, hotel staff, and a few locals throughout your stay in the city. Although they speak English, many of the locals also appreciate it when you speak even a bit of their language to them. So snowbirds who speak Spanish fluently will have a swell time here. Using a phrasebook or other means to improve your Spanish language skills will also be a great idea while you stay in Puerto Vallarta.
Getting a new local sim to stay in touch with people back home during your stay is a great idea as data rates are cheap and mobile network coverage is great in most areas. SIM cards are easily purchased with just your passport for identification and they can be gotten from the airport or any dedicated kiosks in town. SIM cards cost $3 (approx. €3.1, £2.76, $4.08 CAD, $4.6 AUD) or less depending on what carrier you choose to go with.
Things to see in Puerto Vallarta, Mexico
Àrea Natural Protegida Estero El Salado – this natural estuary is home to different species of animals like birds, reptiles, and fishes. Birdwatchers will enjoy watching the over 100 species of birds living here.
Bahia de Banderas – the largest bay in the country has sailboats available for exploring the bay including an on-ship museum modeled after Christopher Columbuses ship with interesting artifacts from conquistador times.
Islas Marietas National Park – a UNESCO biosphere and RAMSAR site, this protected island is home to animals like whales, dolphins, seabirds and other species of tropical fish.
Malecon – this promenade is located along the downtown area of the city and is open for pedestrians. You can explore the area, visit some of the seaside restaurants, and purchase trinkets and souvenirs from the vendors here. There are also sand sculptures and intricate motifs to be seen as well.
Museo Del Cuale – a number of stunning prehistoric ceramics from as far back as 2000 A.C. These artworks give a glimpse into the history of the area. There are also hunting tools, an excavated tomb, and panels displaying information on each exhibit.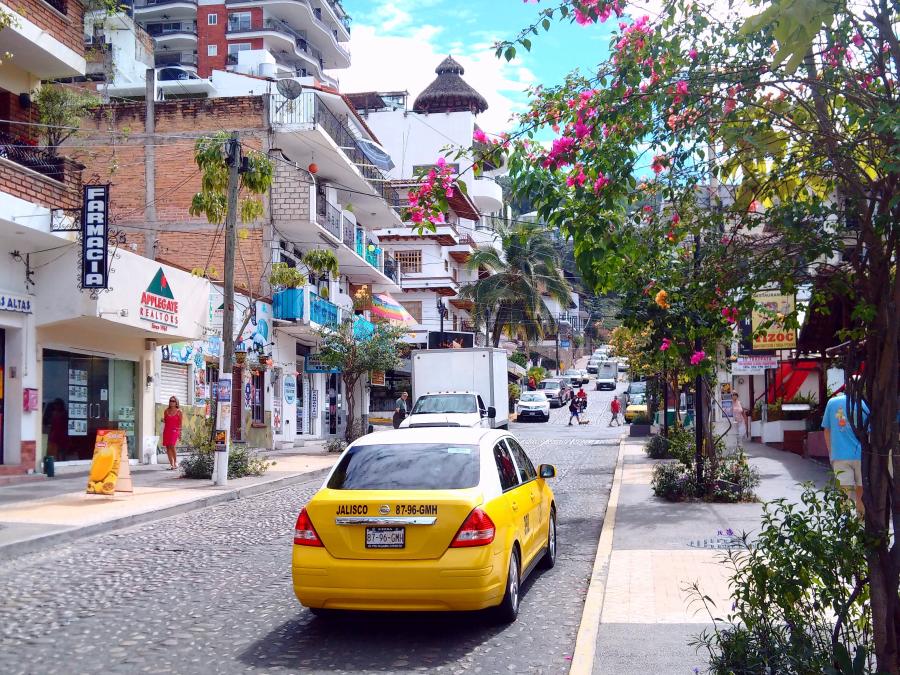 Things to see not far from Puerto Vallarta, Mexico
Quimixto- this small village lies to the south of the Banderas Bay and has some of the best beaches in the region. You can get here by water ferry from Puerto Vallarta.
Rancho El Charro – 15 mins from downtown Puerto Vallarta, the Ranch has well trained and cared for horses you can ride as well as scenic views of the surrounding Sierra Madre Mountains.
Las Caletas – accessible only by boat, this long stretch of beach is south of Puerto Vallarta. The island is uninhabited but there are a number of dining options, spas, and nature trails.
Activities in Puerto Vallarta, Mexico in the fall, winter, or spring
Sportfishing – there are a number of companies that offer fishing charters. Both beginners and experienced level fishers can have tailored experiences and fishes can be caught and released back into the waters.
Beaches – there are a number of amazing beaches and where people of all ages can relax, swim or stroll down its pristine sands.
Whale watching – during the winter, whales can be spotted in the waters around Puerto Vallarta and watched from a safe distance. You get the chance to see some of the biggest animals in nature upfront.
Shopping + Restaurants. Are they open in the fall, winter, or spring?
Shopping in the Puerto Vallarta region during the winter is available in plazas, malls, and roadside stalls in shopping districts. There are numerous collections of art, sculptures, fabrics, and more available for purchase which would make the perfect gift or souvenir to take home with you. Many of the shops and shopping areas are surrounded by restaurants. After taking a break from shopping, you can proceed to any of the fine dining establishments or enjoy a meal from a roadside food stall. Some of the best seafood can be found here and ingredients are fresh from the ocean.
Transport
Puerto Vallarta is serviced by an international airport where you will most likely land. The airport is about 30 minutes away from the city center and there are taxis available at the airport to take you to town.
Getting around Puerto Valletta can be done using public transportation methods like buses, taxis, or rental cars.
The buses are cheap and safe to use however they can be eclectic and may not always be on time. They service a number of routes and can be found pretty much everywhere.
Taxis are also available although they can be more expensive than riding the bus. They are a much faster and more convenient way to get around town but they aren't always metered so remember to negotiate a price before getting in.
Renting a car is another option for getting around the town but it is quite expensive and driving around may be a little hectic for snowbirds. A full-size vehicle will cost about $11 (approx. €11, £10, $14 CAD, $16 AUD) a day.
Health
The healthcare in Puerto Vallarta can be described as excellent. There are many highly qualified doctors and medical personnel who speak English that settled and practice here thanks to the high tourist traffic the city has. Healthcare is also affordable here and some people travel to Puerto Vallarta solely for discounted healthcare services. There are also emergency ambulance and evacuation services readily available. There are a number of private clinics as well as public hospitals with modern medical equipment. English is widely spoken by medical staff as well so you'll have no trouble understanding and communicating with them.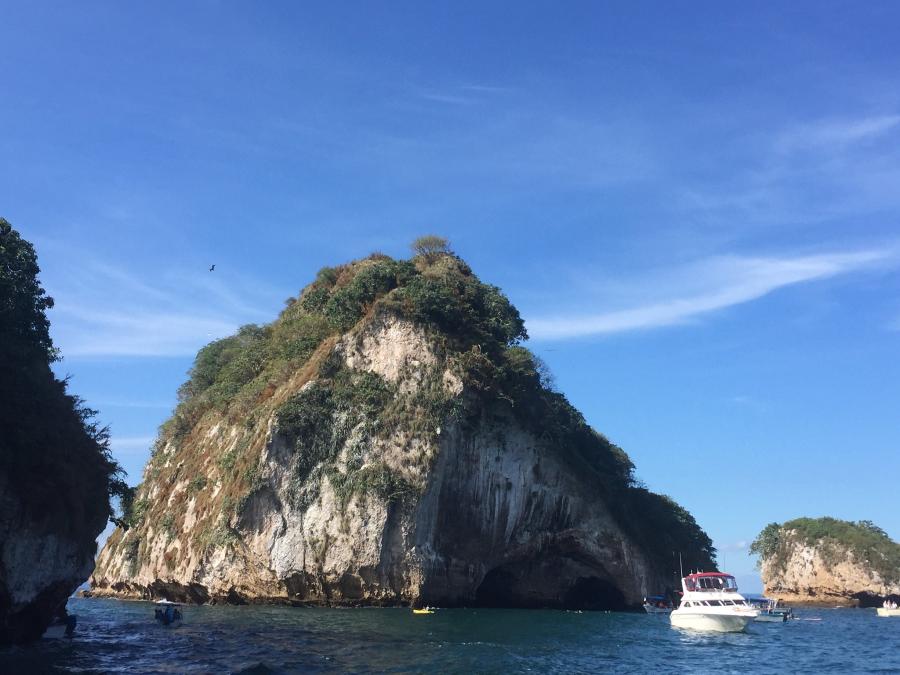 Accommodation
Finding a nice apartment to stay in while you visit Puerto Vallarta is relatively easy. There are many flats on online rental portals you can choose from or you can work with a realtor resident in the city. A one-bedroom outside the city will cost around $316 (approx. €326, £291, $429 CAD, $484 AUD) a month.
Packing List
Weather: The fall, winter, and spring weather in Puerto Vallarta (Mexico) will normally be hot during the day and hot/warm during the night. Of course in the fall and spring it will be warmer than in the winter. You have to pack accordingly.

Warm clothing: Even when you go to a warm location like Puerto Vallarta (Mexico) you should not forget to take some things with you for your trip back home. When you return you are adapted to the warmer weather and need something to protect you from your hometown temperatures.

Consider the Weather: Always look at the type of weather in Puerto Vallarta (Mexico). Things like humidity, wind, and rain do not show up in the temperature graph but can have a great impact on your wardrobe. There are several sites with long term forecasts and climate information. Is there often a short afternoon downpour like in the tropics, you maybe need to take a strong umbrella and shoos that can cope with the rain. If there is often a lot of wind you might need a more wind-resistant coat.

Check the local Shopping options: Try to find information about the local shopping options near your location in Puerto Vallarta (Mexico). Are there stores where you can buy all your daily supplies, or are some things difficult to get? For some more remote locations, the options can be limited. If a certain item is really important for you might need to take it with you.

Look at the Local Culture: The local culture in Puerto Vallarta (Mexico) can impact your wardrobe. If most activities are in more upscale locations you might take some more appropriate clothes with you. Or travelling if you travel to certain countries women need to cover themselves in certain areas.

Amenities: Know what's Included in your house or apartment. Is there a coffee maker, a toaster, a washer and dryer, an iron, what is in the kitchen, what kind of towels are there? Things that are there means you do not have to take them with you. A furnished apartment or house can mean something from a few pieces of furniture to a well-stocked place with all the things you have at home. But most of the time your rental will not be stocked.

Mix and match: Wear layers so you can use your wardrobe more efficiently. And do not worry about wearing something more often, probably only you will notice this.

Important for you: If there is something that is really important for you that you want to have present in your house or apartment, take it with you. This can be something like a special knife for the kitchen, or a small mirror that you use in the morning. You can also purchase it locally if it is not that expensive.

Pet supplies: If you take your pet with you don't forget to take supplies for a few days with you. And enough medication, vitamins, or other supplies if you can not purchase them in Puerto Vallarta (Mexico) locally.

Food: Don't take a lot of food with you. Only when there is something you really can not live without you, and it is not too heavy you could consider taking it with you.

Towels: Not all locations include bigger towels for the swimming pool or a visit to the beach. If you have to take them and don't have a lot of room you can buy some big thin towels.

Office supplies: Normally you will not find any office supplies in your house or apartment. If you think you will use them you could pack some supplies like a scissor, notepaper, envelopes, some pens, and more depending on your needs.

Limit yourself: Don't take too many shoes and jackets, you will not need them that often.

Best-fitting: Bring your favorite and best-fitting items that can multi-function

Washer: Do you have a washer and dryer onsite, you don't need to pack a lot of clothes
Clothing
Basics
Casual
Smart
Footwear
Toiletries
Beauty
Hygiene
Clothing
Basics
Casual
Outdoor
Footwear
Accessories
Toiletries
Medicine
Miscellaneous
Other
Toiletries
Beauty
Hygiene
Hair
Other
Medicine
Miscellaneous
Technology
Travel and Free time
Travel
Free time
Important
Documents
Money
Other locations close to this location:
Travelers' Map is loading...
If you see this after your page is loaded completely, leafletJS files are missing.
If you have any additions, or comments on the content on this page, please use our contact form to let us know.
Detailed weather during the year for Puerto Vallarta Mexico