Spend your fall, winter, or spring in Tucson, Arizona: Is Tucson a good snowbird location?
The city of Tucson is situated in Pima County, Arizona. Tucson is one of the more popular snowbird destinations and attracts visitors looking to escape the chilly weather of the northern states and Canada. Tucson was originally founded as a military fort by the Spanish and became part of the United States in 1853. Now the Tucson metropolitan area has a population of almost 1 million. Tucson was the first American city to be designated a "City of Gastronomy" in 2017. The city offers sunny and nice winter weather perfect for various outdoor activities.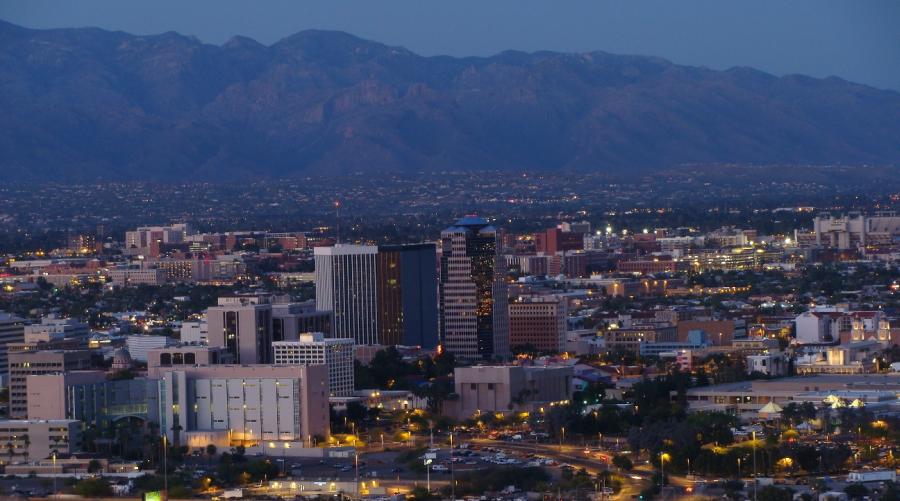 Why should people stay in Tucson during the fall, winter, or spring?
Due to its nice winter temperatures and sunny weather, Tucson offers winter visitors the perfect place to live outside in the winter. You can find many exciting places to visit and there are a lot of activities you could join. If you like walking you will find more than 50 Miles (80 km) of beautiful walks in the Santa Catalina Mountains.
Climate
Tucson has a dry desert-like climate, with really hot summers. The winter weather is mild and sunny, and a great time to be outside. The average daily winter temperature in Tucson is around 70°F (21°C), slowly rising in the spring. Nights are a lot colder with an average of around 30°F (-1°C), and even frost is possible. It is recommended to have heating systems in your accommodation and something warmer cloth for the evenings.

Things to see in Tucson
There are many places you can visit in the Tucson area:
Kitt Peak National Observatory: It is a miniature golf course with two 18-hole courses. You can also find other activities like a pool and restaurants.
St. Augustine Cathedral Church: A magnificent Mexican baroque style church that tells the history of Mexican architecture.
Desert Diamond Casino: This casino is just 5 minutes away from Tucson International Airport. It features a casino and four restaurants on-site.
Center for Creative Photography: It is located at the University of Arizona. It contains full archives of some of the famous American photographers. It has 80,000 images of 2,000 photographers.
Mission San Xavier Del Bac: Located in the Tohono O'odham Nation San Xavier National Indian Observation, the mission is the most exquisite example of Spanish architecture in the US.
Sonoran Desert: Known for the 200-year old saguaro and cacti fauna found nowhere else in the world, it is encircled by five mountain ranges which provide a scenic outdoor experience. It is the hottest desert in Tucson and covers an area of 100,000 square miles (260,000 square kilometers).
Old West: One of the most popular places in Tucson. It tells the story of the great gunfight which took place in Tombstone.
Things to see not far from Tucson
There are several neighboring towns and places in the surrounding areas of Tucson that are worth a visit.
Mount Lemmon: 50 Miles (80 km) from Tucson and with an elevation of 9159 feet (2792 meter)

the highest summit in the Santa Catalina Mountains. It is located in the Coronado National Forest north of Tucson, Arizona.

Old Tucson Movie Studio: West of Tucson, adjacent to the Tucson Mountains, and 13.3 Miles (21 km)

from Tucson you will find an old movie studio (from 1939) and theme park. It has been used for television series and movies since. Some of the most appraised Hollywood movies were made in this studio (like "Rio Bravo" and many more).

Sabino Canyon Recreation Area: This popular recreation area is 11.8 Miles (19 km)

from Tucson. The opening hours are 8:00 AM – 4:30 PM.

Pima Air & Space Museum: It is the world's largest aerospace museum with over 350 historical aircraft at the display. It is also home to Arizona Aviation Hall of Fame. 10.9 Miles (18 km)

from Tucson.
Activities in Tucson in the fall, winter, or spring
Some of the activities that you can join in Tucson are:
Art classes: Join an art class and learn how to paint, draw, or start with pottery.
Shopping: Tucson has many different shopping areas and shopping malls like the Lost Barrio Shops, Madaras Gallery, etc.
Walking / Hiking: Tucson offers the best walking/hiking experiences in the region due to the surrounding mountainous and parks.
Cooking: Always wanted to improve your cooking? Join a cooking class and learn how to cook something special.
Cycling: There are several trails that are perfect for all types of cycling.
Explore Tucson on feet: The pleasant weather makes it easy to stroll around the city and exploring the town and its parks.
Yoga Retreats: Spend your time in Arizona wisely by joining in on some wonderful yoga meditation retreats.
Golf: Spend a nice day playing golf rounds at various golf courses in the city.
Off-Roading: Tucson has a network of 20 different off-road trails.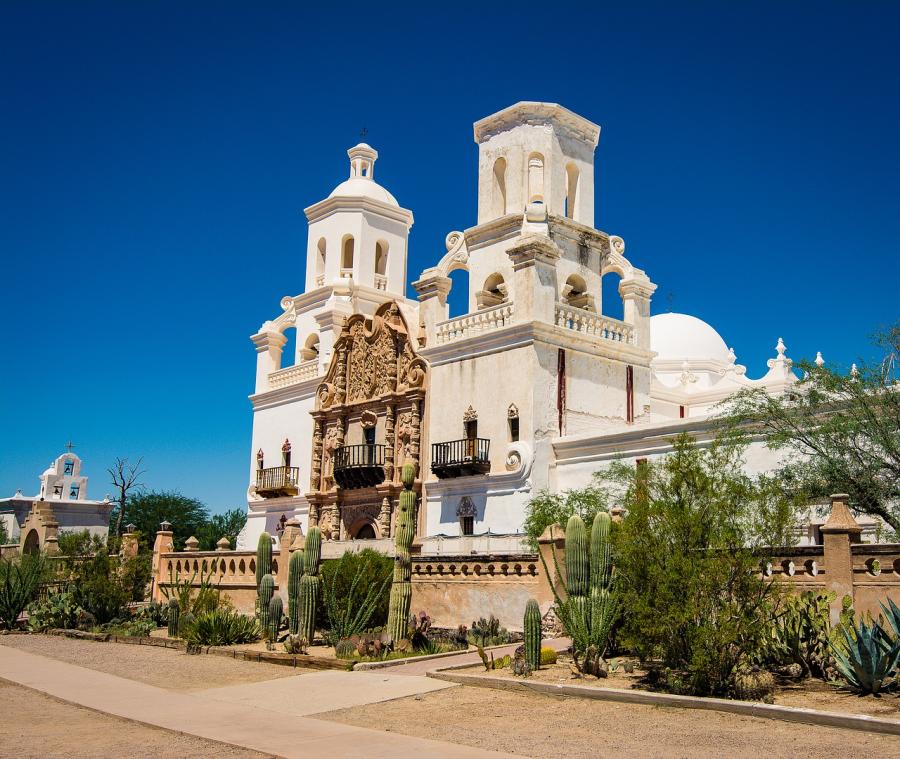 Shopping + Restaurants. Are they open in the fall, winter, or spring?
Being a major city, Tucson has many shopping malls, restaurants, and specialized shops. You will find all major US stores being present. Having many permanent residents and being a major winter destination means that all of them will be open.
The culinary history of Tucson goes back to 4000 years and is heavily influenced by Mexican cuisine. It is famous for the use of fresh produce and desert flowers in dishes. Some famous dishes to try are Chimichangas, cheese crisps, Navajo tacos, red chili stew, and Sonoran hot dog. Tucson is also famous for distillery and wines.
Transport
Tucson has its own International Airport located 8 Miles (13 km) south of downtown Tucson, in Pima County, Arizona. It has connections to more than 345 cities. The visitors can check the schedules on www.flytucson.com/.
Having a car can be convenient during your stay. You can rent one at the airport easily, but there are also numerous other locations if you do not want to rent one all the time.
The city of Tucson has a pretty good public transport system. The town has its own Sun Tran Bus Service with more than 40 routes throughout the city and its outskirts including 13 express routes. This is the most recommended form of public transport in the area if you do not have a car. You can visit www.visittucson.org for more information.
The Amtrak Train station is located in the city itself. Both regional and local trains operate in the area and make it easily accessible for the people to move about. You can find more information regarding the train schedules at www.amtrak.com/
If you want to use public transport, an easy way to find the best route is to use Google Maps. Find the directions from your starting point to the destination, and click on transit. It will then show you the public transport options.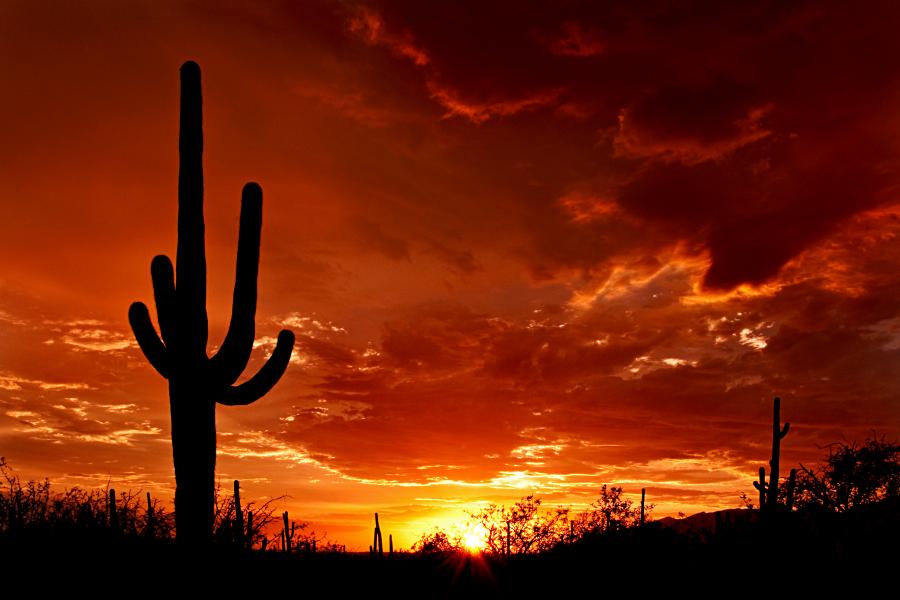 Health
In Tucson, you can find several hospitals, health care facilities, and medical clinics within the town. Both private and public hospitals are available. 24/7 emergency is available in the hospitals and you can find every kind of medical help:
Accommodation
There are a number of different rental companies present in Tuscon, whether you're looking for an apartment or a villa. Some of the more popular organizations that are commonly used are: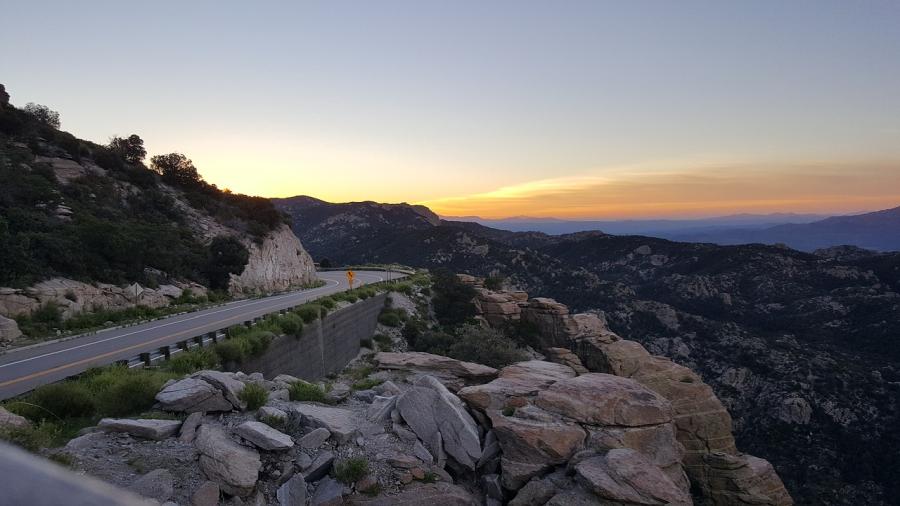 RV/Campers/Motorhome
If you are traveling with an RV or Motorhome there are a lot of camping options available in the area. Some options:
Voyager RV Resort (https://www.rvonthego.com/arizona/voyager-rv-resort-hotel/) has great parking spots to offer. These are the most convenient site as the place provides you with a lot of facilities and is in Tuscon.
Tuscon/Lazydays KOA: A great site for campers as the visitors are provided with numerous facilities at the camping site and is also one of the most preferred camping locations in the area. It is located in the main town. The price for tents and camping starts from $25 (approx. €23, £20, $33 CAD, $37 AUD) per day, excluding facilities. You can visit their website for more information (https://koa.com/campgrounds/tucson-lazydays/)
Crazy Horse RV Campground: Rent for motorhomes starts at $39 (approx. €35, £31, $52 CAD, $58 AUD) per day, excluding all the facilities. They have a pretty large area with covered and uncovered spots. (https://www.crazyhorservcampgrounds.com/)
Packing List
Weather: The fall, winter, and spring weather in Tucson (Arizona) will normally be warm during the day and can be cold during the night. Of course in the fall and spring it will be warmer than in the winter. You have to pack accordingly.

Warm clothing: Even when you go to a warm location like Tucson (Arizona) you should not forget to take some things with you for your trip back home. When you return you are adapted to the warmer weather and need something to protect you from your hometown temperatures.

Consider the Weather: Always look at the type of weather in Tucson (Arizona). Things like humidity, wind, and rain do not show up in the temperature graph but can have a great impact on your wardrobe. There are several sites with long term forecasts and climate information. Is there often a short afternoon downpour like in the tropics, you maybe need to take a strong umbrella and shoos that can cope with the rain. If there is often a lot of wind you might need a more wind-resistant coat.

Check the local Shopping options: Try to find information about the local shopping options near your location in Tucson (Arizona). Are there stores where you can buy all your daily supplies, or are some things difficult to get? For some more remote locations, the options can be limited. If a certain item is really important for you might need to take it with you.

Look at the Local Culture: The local culture in Tucson (Arizona) can impact your wardrobe. If most activities are in more upscale locations you might take some more appropriate clothes with you. Or travelling if you travel to certain countries women need to cover themselves in certain areas.

Amenities: Know what's Included in your house or apartment. Is there a coffee maker, a toaster, a washer and dryer, an iron, what is in the kitchen, what kind of towels are there? Things that are there means you do not have to take them with you. A furnished apartment or house can mean something from a few pieces of furniture to a well-stocked place with all the things you have at home. But most of the time your rental will not be stocked.

Mix and match: Wear layers so you can use your wardrobe more efficiently. And do not worry about wearing something more often, probably only you will notice this.

Important for you: If there is something that is really important for you that you want to have present in your house or apartment, take it with you. This can be something like a special knife for the kitchen, or a small mirror that you use in the morning. You can also purchase it locally if it is not that expensive.

Pet supplies: If you take your pet with you don't forget to take supplies for a few days with you. And enough medication, vitamins, or other supplies if you can not purchase them in Tucson (Arizona) locally.

Food: Don't take a lot of food with you. Only when there is something you really can not live without you, and it is not too heavy you could consider taking it with you.

Towels: Not all locations include bigger towels for the swimming pool or a visit to the beach. If you have to take them and don't have a lot of room you can buy some big thin towels.

Office supplies: Normally you will not find any office supplies in your house or apartment. If you think you will use them you could pack some supplies like a scissor, notepaper, envelopes, some pens, and more depending on your needs.

Limit yourself: Don't take too many shoes and jackets, you will not need them that often.

Best-fitting: Bring your favorite and best-fitting items that can multi-function

Washer: Do you have a washer and dryer onsite, you don't need to pack a lot of clothes
Clothing
Basics
Casual
Smart
Footwear
Toiletries
Beauty
Hygiene
Clothing
Basics
Casual
Outdoor
Footwear
Accessories
Toiletries
Medicine
Miscellaneous
Other
Toiletries
Beauty
Hygiene
Hair
Other
Medicine
Miscellaneous
Technology
Travel and Free time
Travel
Free time
Important
Documents
Money
Other locations close to this location:
Travelers' Map is loading...
If you see this after your page is loaded completely, leafletJS files are missing.
If you have any additions, or comments on the content on this page, please use our contact form to let us know.
Detailed weather during the year for Tucson Arizona
What to do during the year in Tucson Arizona