Spend your fall, winter, or spring in Palm Beach, Florida: Is Palm Beach a good snowbird location?
Palm Beach is an exclusive town located in Palm Beach County. It is an attractive destination visited by thousands all year round. It is situated next to the Gulf Stream, it offers vast blue beaches and fine winter weather. The exclusivity is due to its rich residents, stunning mansions, and five-star visitors which have put Palm Beach on the radar for one of the most luxurious places in the world. Besides an incredible variety of beaches, the town of Palm Beach features some of Florida's finest restaurants, shops, golf courses, and nature parks. West Palm Beach and Palm Beach are also home to an incredible variety of arts and culture.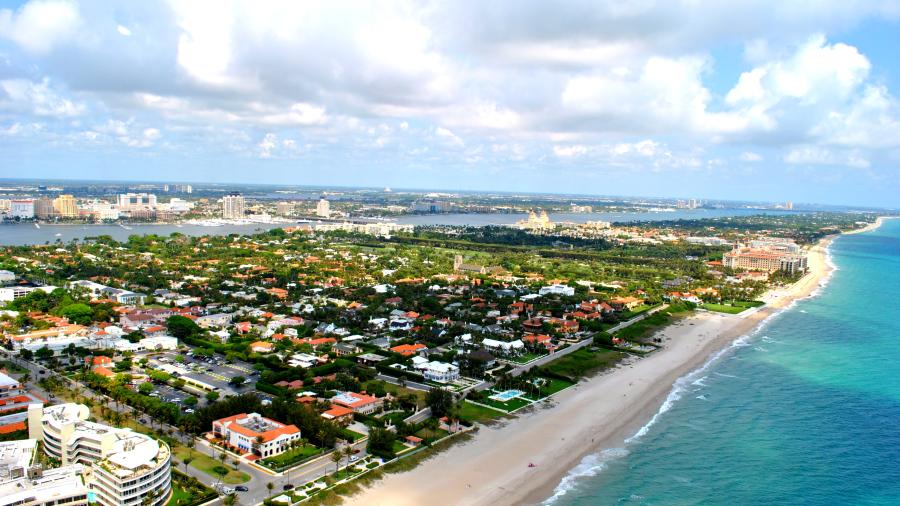 Why should people visit during the fall, winter, or spring?
Palm Beach is a splendid location for someone trying to escape the winter in their hometown. The winter weather is mild in this region and is excellent for outdoor activities. Many snowbirds visit this exclusive town to enjoy nautical activities, golf, nature, history, and the art scene. The holiday season and the celebrations in this region are unmatched. Christmas lighting, Christmas Parades, live entertainment, champagne toasts, and dance parties are enjoyable experiences when visiting Palm Beach during these months.
Climate
The climate is mostly clear and pleasant during winter. The temperature usually remains above 50°F (10°C), and is ideal for spending time outdoors and connecting with nature. Some nights will get chilly, so visitors are advised to pack accordingly. The winter period normally does not see hurricanes (the hurricane season is from June to November).

Things to see in Palm Beach, Florida
The town of Palm Beach has many things to do and see:
Palm Beach Municipal Beach also known as the midtown beach is a clean public beach for visitors to enjoy and relax.
Henry Morrison Flagler Museum gives an insight into how Henry Flagler was the person responsible for the development of Palm Beach and the state of Florida. Numerous art pieces and antique furnishings are displayed here.
The Society of the Four Arts is a nonprofit organization that is home to the Esther B. O'Keeffe Gallery Building. The society maintains the gardens that have amazing sculptures and exotic plants. It is a pleasure to explore this gem.
Palm Beach Zoo & Conservation Society is an organization that houses many endangered species of different animals.
Palm Beach Par-3 Golf Course is an upscale facility with breathtaking views of the ocean and dining areas.
The Church of Bethesda-By-The Sea was built in 1926 and it is a Gothic-inspired Church. It is a peaceful place with classic artwork.
Norton Museum of Art is an elegant museum located in West Palm Beach and it is home to more than 7000 pieces of artwork.
Things to see not far from Palm Beach, Florida
When you are done exploring Palm Beach there are some beautiful Floridian towns and parks nearby that are worth visiting:
Lake Worth Beach, Fl is a situated almost 10.5 Miles (17 km) from Palm Beach and it is named after the Lake Worth Lagoon. It is home to splendid beaches, lively festivals, and events.
Lantana, Fl is a coastal town located 12 Miles (19 km)

from Palm Beach. It has spectacular beaches and beautiful parks to explore.

Jupiter, Fl is located around 15 Miles (24 km) from Palm Beach. The Jupiter Inlet Light House and Museum are also located here and it is a landmark built in 1860 and it houses relics from the past.
Tequesta, Fl is a small, historically rich, a village located almost 22.5 Miles (36 km)

from Palm Beach. It offers breathtaking views of the Atlantic Ocean and it is a splendid retreat for marine life viewing.

Boca Raton, Fl is located around 27.8 Miles (45 km)

from Palm Beach and it is known for its beaches, nature parks, and golf courses.

Delray Beach, Fl is located 21.2 Miles (34 km)

away and it has a beautiful coastline, great restaurants, and a thriving art scene. The Winter GreenMarket held every Saturday attracts a lot of visitors from the nearby towns.

Everglades National Park is located 93.5 Miles (150 km) from Palm Beach and it is considered an international treasure. It was also declared as a World Heritage Site. It provides habitat for many rare and endangered species like the manatee, American crocodile, and the Florida panther. Visit https://www.nps.gov/ever/index.htm for more details.
Activities in Palm Beach, Florida in the winter
There are a lot of activities for visitors to engage in:
Nautical activities like swimming, snorkeling, surfing, fishing, and paddle boating can be enjoyed on the vast beaches and lakes in and around Palm Beach.
Walking and hiking at the natural trails in parks and the countryside will offer a peaceful connection with the wildlife and nature surrounding the area.
Golfing at some of the most exclusive and luxurious resorts in the country.
Explore the area by cycling through hundreds of trails leading and connecting to surrounding regions.
Explore the art scene of the town by viewing the street art, sculptures, and exquisite art galleries in the town.
Food and wine tasting tours which prove to be an exciting experience for the visitors.
Many independent trainers offer yoga classes in a beautiful natural setting which promotes a healthy and strong approach toward life.
Farmer and Craft markets are a good way to learn about the cultural and social characteristics of a place and it can be an interesting shopping experience.
Shops & Restaurants. Are they Open in winters?
Palm Beach is a shopper's haven. There are many options from high-end and upscale boutiques at Worth Avenue to the local and affordable options like West Palm Beach Antique and Flea Market located in Clematis Street.  The Palm Beach Farmers' Market is a great place to get fresh produce and many other local and artisan products. Some well-known retail supermarkets have everything one needs. You can also find smaller and bigger shopping centers with many of the major US chain stores.
The gastronomy of Palm Beach boasts of numerous culinary options, from fine dining to the local deli, and street style affordable options. Many restaurants offer a variety of cuisines like Mexican, Italian, and Asian to cater to every palate. Some of the restaurants and cafes are established enterprises and have become a Palm Beach staple for example Green Pharmacy Luncheonette, Buccan and Mediterranean Market, and Deli.
Transport
Palm Beach International Airport is a public airport in Palm Beach County, Florida. It is the primary airport for West Palm Beach, Boca Raton, Wellington, Palm Beach, and the surrounding area.
Palm Tran in Palm Beach County's Public Transportation provider for fixed-route passenger bus service.
West Palm Beach station is a train station in West Palm Beach, Florida. It is served by Amtrak passenger rail and Tri-Rail commuter rail service.
Virgin Trains USA is a private high-speed intercity passenger rail service serving South Florida since 2018. For more information on Virgin Trains USA/Bright-line, please visit https://www.gobrightline.com.
Greyhound USA is the chief bus service provider for the region and it operates from different stations around the town. For more information visit: greyhound.com
Uber is also a good option for those who want to avoid traveling in public transport and want to use a private facility. For more information on fares, visit: https://www.uber.com/global/en/cities/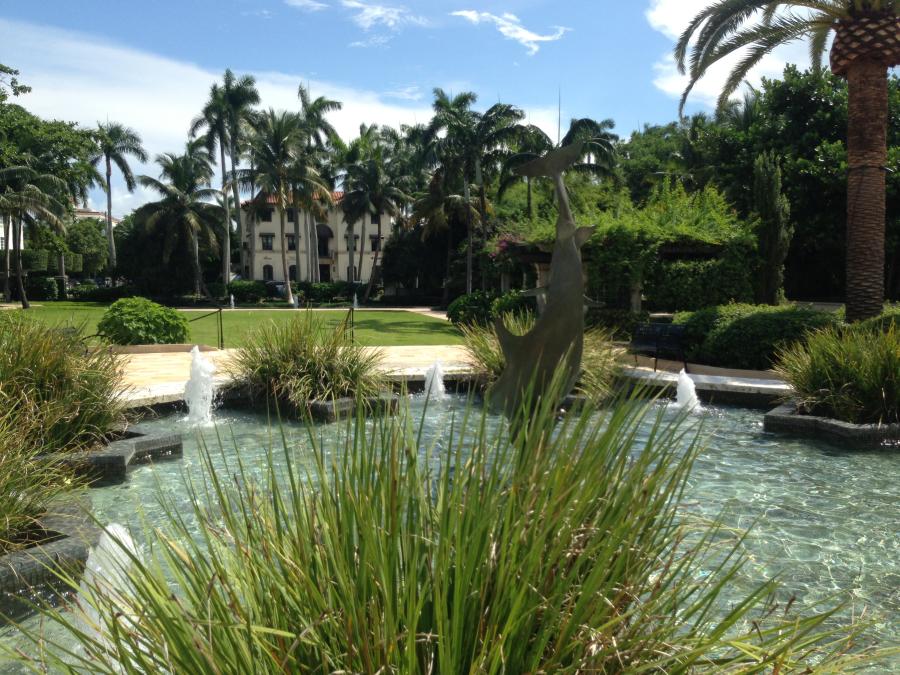 Health
Palm Beach has some very good medical facilities at various local health and medical centers. Doctors are competent, and many specialists are also present. Dentists are also easily available for consultation. Some of the medical centers and dental clinics are listed below:
Accommodation
Visitors can search for affordable apartments or condos for rent on https://www.airbnb.com/ an online marketplace that connects people who want to rent out their homes with people who are looking for accommodations in that location.
Visitors looking for long term accommodation in the city should also visit websites like https://www.apartments.com/west-palm-beach-fl/ to find apartments at reasonable rates during the winter months. It is better to book in advance because winters are generally a busier season and the rates are quite high. West Palm Beach has better rates than Palm Beach itself. On average a studio apartment in Palm Beach can be rented for

$1,000 (approx. €0.93, £0.79, $1.36 CAD, $1.52 AUD)

per month.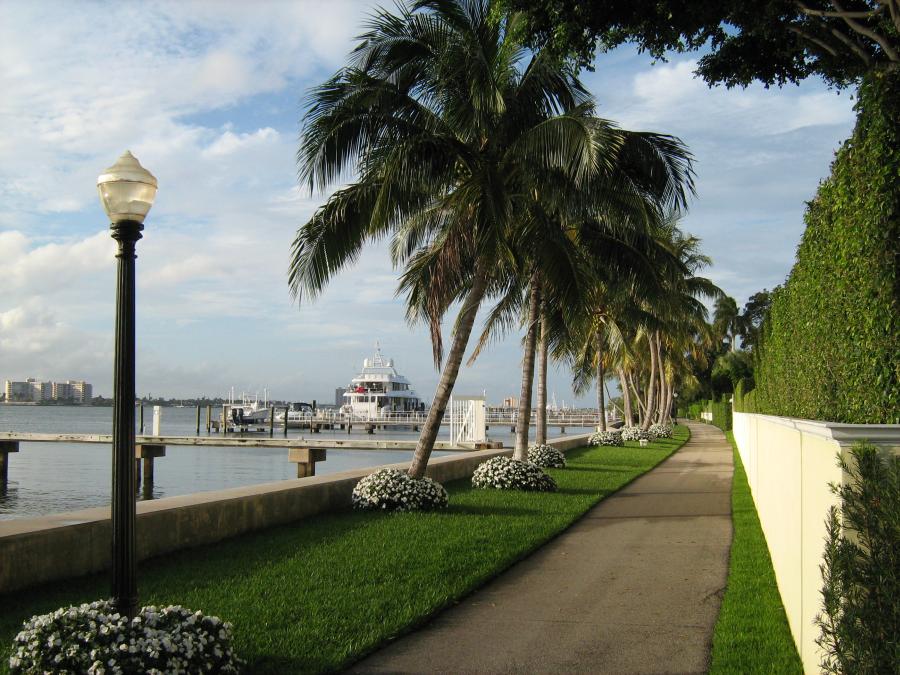 RV/Campers/Motorhome
Camping is a beautiful way to be near Mother Nature. From a vast coastal setting to the natural wetlands, this region has diverse options for campers. If you own an RV or Camper van then you can easily camp at one of the following campsites:
Packing List
Weather: The fall, winter, and spring weather in Palm Beach (Florida) will normally be warm during the day, but can be chilly during the night. Of course in the fall and spring it will be warmer than in the winter. You have to pack accordingly.

Warm clothing: Even when you go to a warm location like Palm Beach (Florida) you should not forget to take some things with you for your trip back home. When you return you are adapted to the warmer weather and need something to protect you from your hometown temperatures.

Consider the Weather: Always look at the type of weather in Palm Beach (Florida). Things like humidity, wind, and rain do not show up in the temperature graph but can have a great impact on your wardrobe. There are several sites with long term forecasts and climate information. Is there often a short afternoon downpour like in the tropics, you maybe need to take a strong umbrella and shoos that can cope with the rain. If there is often a lot of wind you might need a more wind-resistant coat.

Check the local Shopping options: Try to find information about the local shopping options near your location in Palm Beach (Florida). Are there stores where you can buy all your daily supplies, or are some things difficult to get? For some more remote locations, the options can be limited. If a certain item is really important for you might need to take it with you.

Look at the Local Culture: The local culture in Palm Beach (Florida) can impact your wardrobe. If most activities are in more upscale locations you might take some more appropriate clothes with you. Or travelling if you travel to certain countries women need to cover themselves in certain areas.

Amenities: Know what's Included in your house or apartment. Is there a coffee maker, a toaster, a washer and dryer, an iron, what is in the kitchen, what kind of towels are there? Things that are there means you do not have to take them with you. A furnished apartment or house can mean something from a few pieces of furniture to a well-stocked place with all the things you have at home. But most of the time your rental will not be stocked.

Mix and match: Wear layers so you can use your wardrobe more efficiently. And do not worry about wearing something more often, probably only you will notice this.

Important for you: If there is something that is really important for you that you want to have present in your house or apartment, take it with you. This can be something like a special knife for the kitchen, or a small mirror that you use in the morning. You can also purchase it locally if it is not that expensive.

Pet supplies: If you take your pet with you don't forget to take supplies for a few days with you. And enough medication, vitamins, or other supplies if you can not purchase them in Palm Beach (Florida) locally.

Food: Don't take a lot of food with you. Only when there is something you really can not live without you, and it is not too heavy you could consider taking it with you.

Towels: Not all locations include bigger towels for the swimming pool or a visit to the beach. If you have to take them and don't have a lot of room you can buy some big thin towels.

Office supplies: Normally you will not find any office supplies in your house or apartment. If you think you will use them you could pack some supplies like a scissor, notepaper, envelopes, some pens, and more depending on your needs.

Limit yourself: Don't take too many shoes and jackets, you will not need them that often.

Best-fitting: Bring your favorite and best-fitting items that can multi-function

Washer: Do you have a washer and dryer onsite, you don't need to pack a lot of clothes
Clothing
Basics
Casual
Smart
Footwear
Toiletries
Beauty
Hygiene
Clothing
Basics
Casual
Outdoor
Footwear
Accessories
Toiletries
Medicine
Miscellaneous
Other
Toiletries
Beauty
Hygiene
Hair
Other
Medicine
Miscellaneous
Technology
Travel and Free time
Travel
Free time
Important
Documents
Money
Other locations close to this location:
Travelers' Map is loading...
If you see this after your page is loaded completely, leafletJS files are missing.
If you have any additions, or comments on the content on this page, please use our contact form to let us know.
Detailed weather during the year for Palm Beach Florida
What to do during the year in Palm Beach Florida