Spend your fall, winter, or spring in Peoria, Arizona: Is Peoria a good snowbird location?
The city of Peoria is located in the Maricopa and Yavapai counties in the state of Arizona. The city was first established as an agriculture community but later transformed into a modern city, and is not a major suburb of the city of Phoenix. Peoria is recommended for snowbirds because of its glorious prairies as well as the tropical weather. The city is also known as the 13 Miles (21 km) Valley of the Sun13 Miles (21 km), due to its high amount of sunny days per year. The city is occupied with attractions on both lakes and land. Peoria city ensures a high quality of living by offering all the necessary amenities required for a perfect resorting experience along with a snowbird friendly weather.
Why should people visit during the fall, winter, or spring?
Peoria is a wonderful location that must be visited in the winter, as the summer is to warm for many. The warm weather forces you to come out and relax in the fresh atmosphere. The weather of the city averages 300 days of sunshine per year. There are many places you can visit and things to do, explore the city and surroundings on foot, and taste the delicacies of the city.
Climate
The winter weather of Peoria is mild and warm, but the nights can often be chilly. The city has an average high temperature in January of around 67°F (19°C) and during the night it can cool down to around 37°F (3°C). It is advised to take appropriate clothing with you, and have a heating system in your property.

Things to see in Peoria
Peoria is an important winter sun location. There are many places that you can visit in the area:
Sahuaro Ranch Park: It is one of the oldest ranches in the valley; this 17-acre Historic Sahuaro Ranch houses historic buildings, a barnyard, a rose garden, and orchards. The Sahuaro Ranch offers various outdoor activities, exhibits as well as guided tours.
Lake Pleasant Regional Park: This scenic desert oasis is surrounded by the Sonoran Desert. The Park offers various adventure and recreational activities like kayaking, fishing, camping, and scuba diving. You can also enjoy the desert landscape and desert wildlife.
Peoria Sports Complex: It is a world-class sports and events facility. You can attend various parties or similar events and even attend the MLB basketball games.
Scorpion Bay: It offers fishing, ski boat rentals and you can also enjoy mountainous views. The Bay also offers dining along with world-class marina services.
Arizona Broadway Theater: It is a great outlet for theater lovers. You can find regular and varied plays in this theater. It also serves as a diner if you are craving continental. Food is served during the intermission.
Things to see not far from Peoria
A small selection of things you can do or visit in neighboring towns and places:
Pioneer Living History Museum: You can visit this museum to be educated on the history of the 1800s. The museum is home to authentic infrastructure as well as historically accurate reproductions of the 1800s. You can also visit The Mercantile which is a gift shop in the museum. It is located 24.7 Miles (40 km)

from Peoria.

Black Canyon Trail: It is a 74.8 Miles (120 km) point-to-point trail. You can visit the trail for camping, picnic, running, hiking, or cycling. It is located 26.1 Miles (42 km)

from Peoria.

Heard Museum: Dedicated to the American Indian Art, the museum houses 12 exhibition galleries, free guided tours, outdoor sculpture gardens, a renowned cafe, and much more. It is located 13.4 Miles (22 km)

from Peoria.

Phoenix Mountains Preserve: It is a group of parks and peaks located 14.8 Miles (24 km)

from Peoria. You can visit the mountains for picnicking, hiking, running, wonderful views, horseback riding, and wildlife watching.
Activities in Peoria in the fall, winter, or spring
There are many activities you can participate in during your visit to Peoria:
Visit the Market: Peoria is an attractive place popular for its outdoor lifestyle. You can enjoy by roaming in the city with lots of shopping malls, golf courses, parks, and visit the flea markets and shop till you drop.
Kayaking/Canoe: You can rent a kayak or canoe and visit the Lake Pleasant Regional Park and other parks to enjoy nature and witness the beautiful desert landscape.
Walking tour of the city: You can visit the city with a tour guide and also visit various parks, shopping centers, pavilions, and golf clubs.
Art classes: Join an art class and learn how to paint, draw, or start with pottery.
Scorpion Hunting: You can go for a scorpion hunt in the Sonoran Desert and use the black light to spot the scorpions.
Horseback Riding: You can enjoy horseback riding in one of the parks of the Phoenix Mountains Preserve.
Visit the Old Town Peoria: Visit the Old Town Peoria to get educated on the 1800s lifestyle. You can also visit the gift shops for souvenirs.
Visit Peoria Sports Complex: Book a ticket for either a professional MLB baseball game or for spring training. You can also partake in various events which take place in the Sports Complex.
Spa & Fitness Clubs: There are various health clubs nearby with spas and you can visit these clubs to have quality time and participate in activities beneficial to your health like yoga.
Fishing: You can visit Scorpion Bay, Lake Pleasant Regional Park, and similar locations for fishing.
Cooking: Always wanted to improve your cooking? Join a cooking class and learn how to cook something special.
Golf: Spend a nice day golfing in the 18-hole The Lakes golf course located in the Westbrook Village Golf Club.
Hiking: You can go on a hike of the Black Canyon Trail or Phoenix Mountains Preserve and enjoy the refreshing atmosphere as well as majestic views.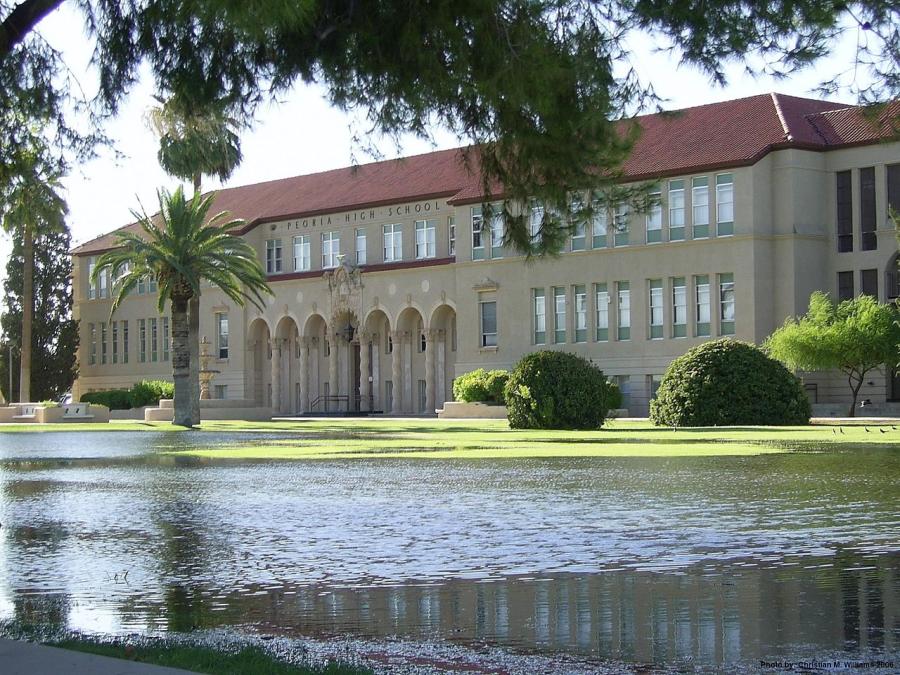 Shopping + Restaurants. Are they open in the fall, winter, or spring?
Being so close to Phoenix means that you will find all major stores and restaurants in and near Peoria. There are also numerous smaller and larger shopping malls.
You can find a lot of fresh produce markets in Peoria, such as Peoria Farmers Market, and several others. In these markets, you can find a great variety of fruits, vegetables, and other fresh products. Arizona is one of those locations in the US where meat consumption is higher than average, you can visit Pottstown Meat & Deli for a fresh supply of meat daily. If you are interested in visit souvenirs and gifts you will definitely find something of your liking in The Mercantile souvenir shop, or several similar shops.
There are no signature dishes that are historically related to Peoria but you can find some comfort food that is popular in the city. You can find many cuisines from different ethnical backgrounds like Chinese, Mexican, and Italian, etc. Sonoran Hotdog and dishes with red beef are local favorites. There are also options for vegans like Pita Jungle-Arrowhead.
Transport
The nearest airport to Peoria is Phoenix Sky Harbor International Airport located about 17.6 Miles (28 km) from Peoria. There are various airport shuttle services available which you can use, you can take a taxi, rent a car or take an uber to reach the city and vice versa.
The transit division of Peoria is well-established. There is the citywide Dial-a-Ride bus system with fixed routes, and there is also the Peoria On The Go (POGO) circulator bus route. There are both inter and intra-city bus transfers.
There are two train stations (Amtrak) available in Peoria. If you want to enjoy the prairies while traveling to another city, then you can take the railway option. There is also the Valley Metro Light Rail that you can use in part of the Phoenix, but sadly it does not run until Peoria. But it ties in closely with the Valley Metro bus system.
Health
In Peoria, public and private health facilities are located in town and are easily accessible. The health sector is suitable for a health problem. 24/7 emergency is available in hospitals. Emergency cases are handled well, you can find some of the healthcare centers below:
Maricopa County Health Care: Public health care services (valleywisehealth.org/)
Sunshine Health Care Center: Private clinic(sunshinehealth.net/)
Fletcher Heights Dental Care: Dental care services(www.fhdentalcare.com/)
Accommodation
There are many different rental companies present in Peoria, whether you're looking for an apartment, cottage, or villa. Some of the popular organizations that are commonly used include: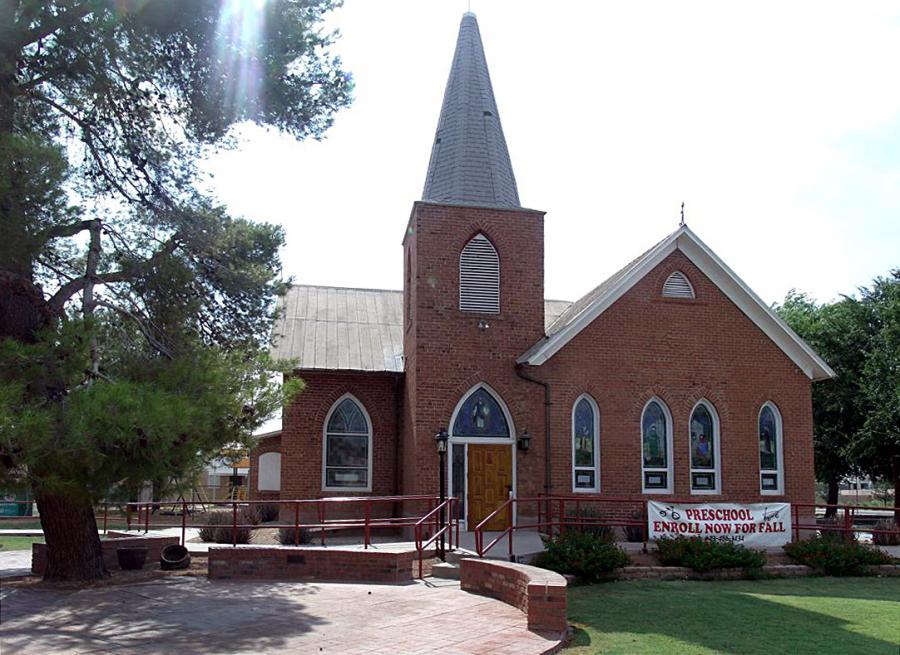 RV/Campers/Motorhome
Maricopa County Parks and Recreation: 148 sites for RV and tent camping. It costs nearly for one night. Facilities vary depending on which site you choose to park. For more information, you can visit (https://www.maricopacountyparks.net/)
Paradise RV Resort: 950 RV sites are available. You can get a good RV site for a night with water and electricity. You can enjoy other amenities in the resort as well. Visit (https://www.rvonthego.com/) for more information.
Packing List
Weather: The fall, winter, and spring weather in Peoria (Arizona) will normally be warm during the day and can be cold during the night. Of course in the fall and spring it will be warmer than in the winter. You have to pack accordingly.

Warm clothing: Even when you go to a warm location like Peoria (Arizona) you should not forget to take some things with you for your trip back home. When you return you are adapted to the warmer weather and need something to protect you from your hometown temperatures.

Consider the Weather: Always look at the type of weather in Peoria (Arizona). Things like humidity, wind, and rain do not show up in the temperature graph but can have a great impact on your wardrobe. There are several sites with long term forecasts and climate information. Is there often a short afternoon downpour like in the tropics, you maybe need to take a strong umbrella and shoos that can cope with the rain. If there is often a lot of wind you might need a more wind-resistant coat.

Check the local Shopping options: Try to find information about the local shopping options near your location in Peoria (Arizona). Are there stores where you can buy all your daily supplies, or are some things difficult to get? For some more remote locations, the options can be limited. If a certain item is really important for you might need to take it with you.

Look at the Local Culture: The local culture in Peoria (Arizona) can impact your wardrobe. If most activities are in more upscale locations you might take some more appropriate clothes with you. Or travelling if you travel to certain countries women need to cover themselves in certain areas.

Amenities: Know what's Included in your house or apartment. Is there a coffee maker, a toaster, a washer and dryer, an iron, what is in the kitchen, what kind of towels are there? Things that are there means you do not have to take them with you. A furnished apartment or house can mean something from a few pieces of furniture to a well-stocked place with all the things you have at home. But most of the time your rental will not be stocked.

Mix and match: Wear layers so you can use your wardrobe more efficiently. And do not worry about wearing something more often, probably only you will notice this.

Important for you: If there is something that is really important for you that you want to have present in your house or apartment, take it with you. This can be something like a special knife for the kitchen, or a small mirror that you use in the morning. You can also purchase it locally if it is not that expensive.

Pet supplies: If you take your pet with you don't forget to take supplies for a few days with you. And enough medication, vitamins, or other supplies if you can not purchase them in Peoria (Arizona) locally.

Food: Don't take a lot of food with you. Only when there is something you really can not live without you, and it is not too heavy you could consider taking it with you.

Towels: Not all locations include bigger towels for the swimming pool or a visit to the beach. If you have to take them and don't have a lot of room you can buy some big thin towels.

Office supplies: Normally you will not find any office supplies in your house or apartment. If you think you will use them you could pack some supplies like a scissor, notepaper, envelopes, some pens, and more depending on your needs.

Limit yourself: Don't take too many shoes and jackets, you will not need them that often.

Best-fitting: Bring your favorite and best-fitting items that can multi-function

Washer: Do you have a washer and dryer onsite, you don't need to pack a lot of clothes
Clothing
Basics
Casual
Smart
Footwear
Toiletries
Beauty
Hygiene
Clothing
Basics
Casual
Outdoor
Footwear
Accessories
Toiletries
Medicine
Miscellaneous
Other
Toiletries
Beauty
Hygiene
Hair
Other
Medicine
Miscellaneous
Technology
Travel and Free time
Travel
Free time
Important
Documents
Money
Other locations close to this location:
Travelers' Map is loading...
If you see this after your page is loaded completely, leafletJS files are missing.
If you have any additions, or comments on the content on this page, please use our contact form to let us know.
Detailed weather during the year for Peoria Arizona
What to do during the year in Peoria Arizona