Spend your fall, winter, or spring in Port Charlotte, Florida: Is Port Charlotte a good snowbird location?
Port Charlotte has been on Forbes list of '25 Best Places to Retire in 2015′, and without a doubt, this city is a treat for snowbirds and other winter visitors. The diversity in cuisines and the friendly climate makes Port Charlotte a great place to escape the cold of the north. You can engage in many activities during your stay, and explore the different aspects of its culture and discover the local history. It is also an ideal place for golf lovers.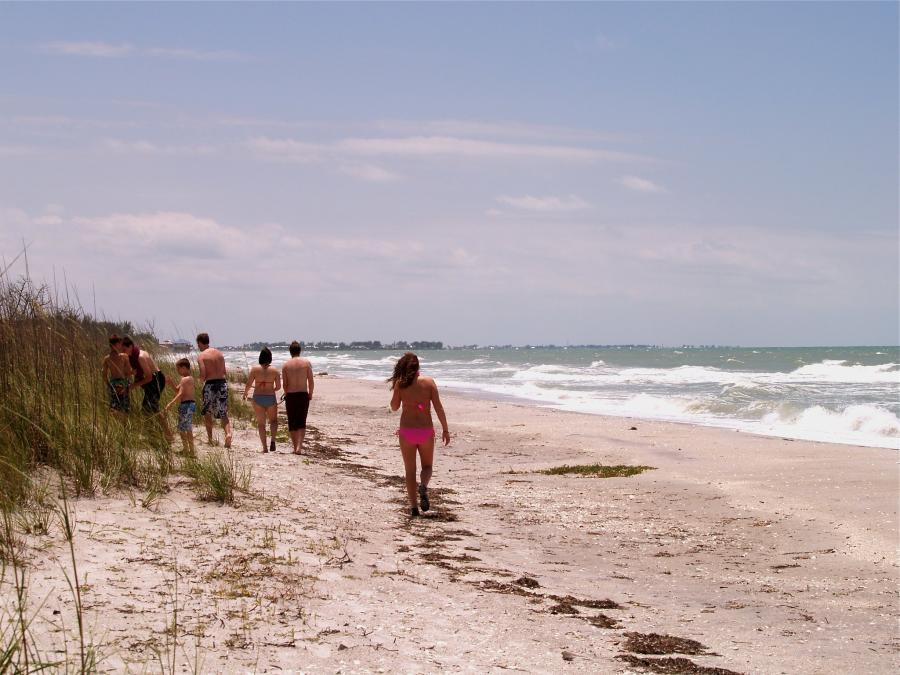 Why should people visit during the fall, winter, or spring?
Winters in Port Charlotte are mild and sunny, making it a perfectly comfortable location for snowbirds and people that want to escape the cold weather in the north. The city lies close to many popular Gulf Beaches where you can spend your day relaxing under the sun. The mild weather allows you to participate in numerous outdoor activities like playing golf, walking, visiting nearby towns, visit one of the parks, or simply taking a stroll around the town.
Climate
Port Charlotte enjoys nice tropical weather. Winter in Port Charlotte is mild, comfortable, never really hot. From October, there's a drop in temperature, with January being the coldest month with an average temperature of around 74°F (23°C), and a night temperature of around 54°F (12°C). Nights can be chilly, so take appropriate clothing with you. The winter period normally does not see hurricanes (the hurricane season is from June to November).

Things to see in Port Charlotte, Florida
Port Charlotte has some great attractions waiting for you to explore:
Bay Shore Live Oak Park: Walking to the edge of the fishing pier, closer to the sea and the golden sunsets, one can prepare for a mesmerizing day at this park. You can indulge in picnics and kayaking and spend a day winding off all stress.
Cultural Center of Charlotte County: This place will keep you busy for days. The cultural center caters to a variety of events and activities including theatre, fitness classes, games, tea parties, concerts, and much more. Space is also rented out for private parties and weddings, making it a go-to center during your stay at Port Charlotte.
Centennial Park Recreation Center: Free parking, clean restrooms, gymnasiums, and good food are the starters to this place. Covering a vast area, the park holds five sports fields, kids play area, a swimming pool in progress, and fitness classes amongst other things. You can go out for family evenings to this park, with something for everyone!
Peace River Botanical & Sculpture Gardens: A sure treat for the eyes, these gardens are home to some quaint sculptures and plants. An evening stroll here would be a must-do thing while at Port Charlotte.
Ollie's Pond Park: This Park is a natural habitat to the wildlife of the area, raw experience of the Florida wild and nature. Visitors also enjoy the long circular walking trails and various species of birds that nest there.
Regal Cinema: Those who love movies will enjoy a cinema experience with the Regal Cinema and be updated with the newest movie screenings. Comfortable seats, capacious screening rooms, and good popcorn will have you hooked to the screens!
Things to see not far from Port Charlotte, Florida
Port Charlotte has many enjoyable places nearby that are worth a visit:
Sarasota Tours: Located at a distance of 50.6 Miles (81 km)

from Port Charlotte, the city has some tours on the circus history of the place and others, focused more on the ghostly folks of the area, unsolved murder mysteries, and haunted buildings.

Catania's Winery: With a 30-minutes drive from Port Charlotte, you can go for a wine tasting at Catania's Winery. The owners are nice and they take the visitors through their wine production and business history. A little joy trip for the wine lovers.
Tampa Bay Automobile Museum: Situated in Tampa, 100.4 Miles (162 km)

from Port Charlotte, this automobile museum is for the car enthusiasts. You can plan a day trip to Tampa to visit this museum and enjoy the vintage history of cars and later go for other fun activities Tampa offers, which includes an indoor skydiving arena.

Sun Splash Family Waterpark: Within 30 Miles (48 km)

of Port Charlotte, sun splash waterpark is fun for the whole family! The park has a promising adventure for its visitors with fun rides and refreshing water streams.

Orlando: Famous for its theme parks, Orlando is at a distance of 170 Miles (274 km)

from Port Charlotte. A perfect place to plan a road trip. Once you're there you should visit the Magic Kingdom Park and Walt Disney World and reminisce your childhood and also pictures with your favorite Disney characters!
Activities in Port Charlotte, Florida in the winter
Winter in Port Charlotte won't keep you tucked away in bed; the mild winter in the city is a great time to enjoy some of these activities:
Escape Port Charlotte: This escape room facility is an adventure locked in walls, if you haven't been in an escape room before, this should be on your bucket list. It makes a thrilling group activity where you can go with your friends and family to solve puzzles and to find your way out.
Port Charlotte Yacht Club: With a 5-star rating, this yacht club will take you closer to your sailing dreams. Learn to sail, and cruise out on the gulf coast with the club.
Golf: Port Charlotte nurtures many fascinating golf courses. Maple Leaf Golf & Country Club is one of such clubs that will give you a mesmerizing experience with its luxury golf course and minimum payment. Your Golf Shop Inc. is a go-to shop for your sports goods.
Horse riding: Double M Stables, a great boarding facility for the owners and an exceptional learning center for the curious. Mandy's lessons are particularly famous if you wish to learn how to ride a horse.
Fishing: Fishing Franks, a shop run by locals has you covered with your fishing queries, the staff is well informed and helpful. Once you get your fishing essentials, the best place to go fishing will be Bay Shore Live Oak Park Fishing Pier. Its multiple piers spread along the coastline thereby reducing your worry about overcrowding and so you can enjoy fishing in your space.
Sunbathing: What is the one thing our skin loves soaking up in winter? Old winter sun! Sunbathing is always on the list especially in winters. Port Charlotte moderates a bearable winter for you to go out and enjoy the early hours in the sun and start your day off feeling cozy and warm.
Picnic: Be it a day at the beach with a basket of your favorite goodies or, sizzling BBQ aromas filling the air, Port Charlotte has you covered. Parks here have shaded picnic spots and clean restrooms so you can enjoy your food in the refreshing gulf breeze with adequate facilities.
Art classes: Join an art class and learn how to paint, draw, or start with pottery.
Cooking: Always wanted to improve your cooking? Join a cooking class and learn how to cook something special.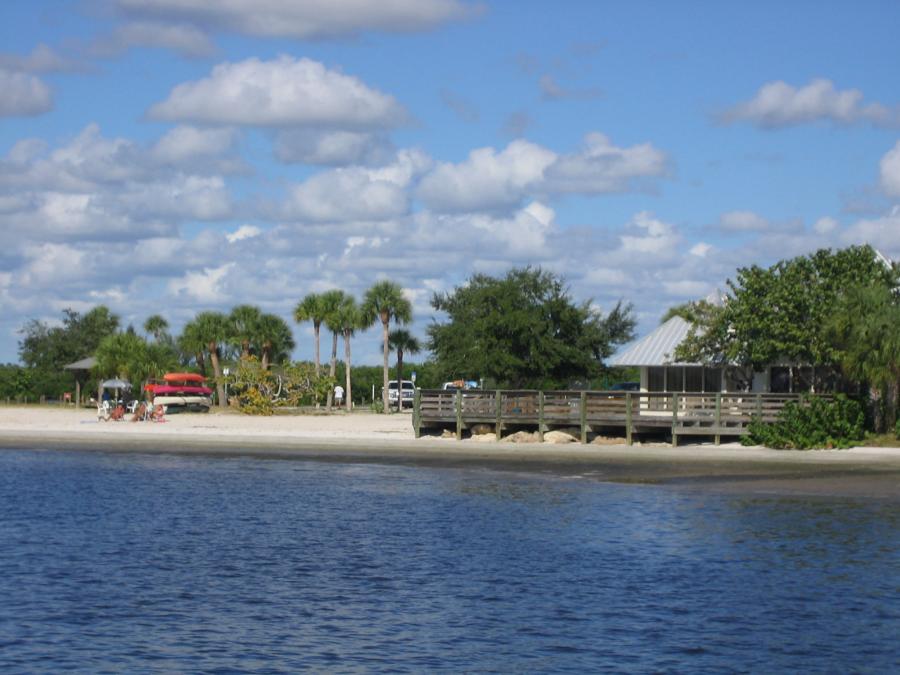 Shops & Restaurants. Are they Open in winters?
Winter in Port Charlotte won't stop you from going on a shopping spree or dining out at the local Town Centre. You will find several smaller and bigger shopping centers and most major US chain present. Including grocery stores, art stores, and clothing stores like Macy's and Hollister Co. The most popular places are:
Charlotte Square
Promenades Mall
Murdock Carrousel Shopping Center
Port Charlotte offers you a wide range of international food chains when it comes to dining out. The city is also home to some of the best restaurants in all of southwest Florida. If you're a visitor with special wishes, you will not be disappointed by the food choices available for you to explore.
Transport
The nearest airport to Port Charlotte is the Punta Gorda Airport, located just 6.9 Miles (11 km) away. There are various shuttle services to and from the airport, including Charlotte Shuttles & Transportation. For further details on transport options, you can visit www.rome2rio.com
Having a car can be convenient during your stay. You can rent one at the airport easily, but there are also numerous other locations if you do not want to rent one all the time.
An alternate airport can be Southwest Florida International Airport, which is around 44 Miles (71 km) from Charlotte. It also has regular shuttle services for an easy commute.
Charlotte County Transit is the low-cost public transport option. It is a shared curb-to-curb service and operates from Monday to Friday (6:30 a.m. – 6 p.m). Saturdays are limited to certain areas while Sundays are completely off. Additionally, visitors can use Uber and Lyft, private cab services that are available 7 days a week. For further details, you can visit: https://www.charlottecountyfl.gov/services/transportation/Pages/default.aspx
If you want to use public transport, an easy way to find the best route is to use Google Maps. Find the directions from your starting point to the destination, and click on transit. It will then show you the public transport options.
Health
Port Charlotte has several fully developed health centers with professional doctors and well-equipped medical staff. Emergency units operate 24/7, and the staff is capable of handling anyone who walks in with a problem:
Fawcett Memorial Hospital
Psychiatric Associates of Charlotte County
Charlotte Heart & Vascular Institute
Fawcett Memorial Hospital Sports and Rehab Services
Accommodation
The following websites will help you find long-term-rentals: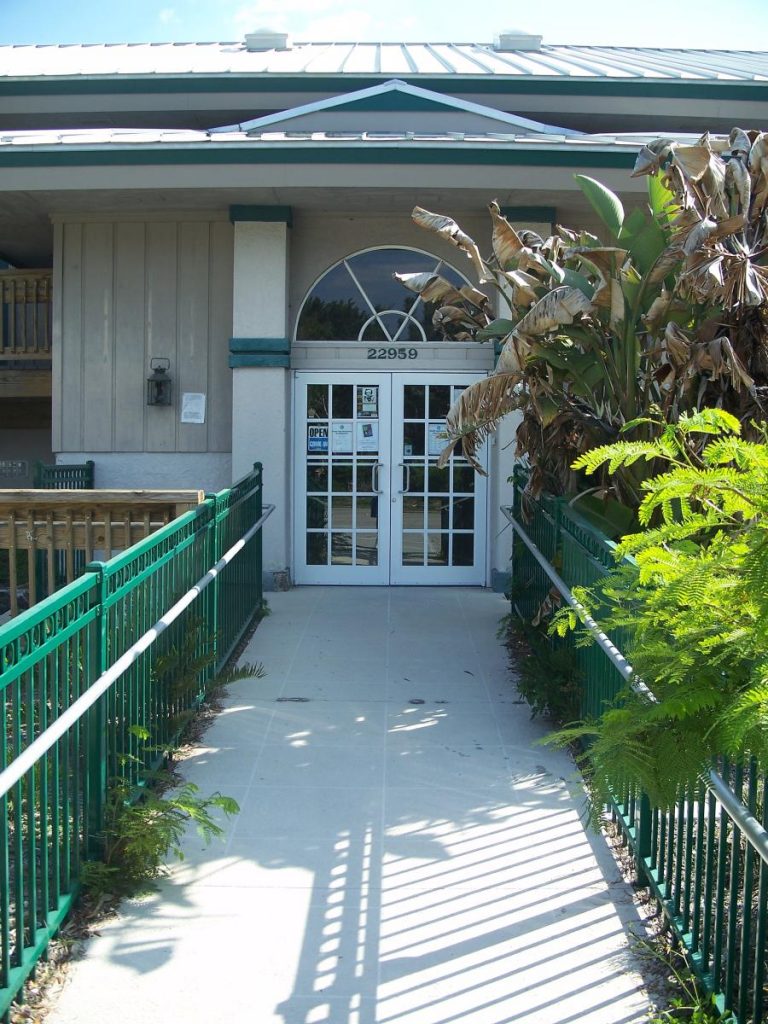 RV/Campers/Motorhome
When it comes to RV parks, there's a large variety waiting to be explored in Port Charlotte:
Myakka River RV Resort: Located directly on the Myakka River, the site has beautiful slots you can choose from. The starting rate per night is

$40 (approx. €37, £32, $53 CAD, $60 AUD)

but it is worth it given the resort's beautiful location and the amenities it offers. (https://myakkarv.com/)
Little Willie's RV Resort: Rates beginning from

$42 (approx. €39, £33, $56 CAD, $63 AUD)

daily with many more monthly and weekly packages too. (https://www.littlewilliesrvresort.com/)
Sun-N-Shade Campground: Located in Punta Gorda, at a distance of 14.4 Miles (23 km) from Port Charlotte. It is the perfect retirement community and it is popular among seniors as it has been operating for decades. The place is well-maintained with friendly staff and there are multiple amenities for you to enjoy. Check out their website for more details. (https://sunnshade.com/)
Myakka River Motor Coach Resort: Located on the Myakka River, this beautiful campsite provides you with the perfect opportunity to enjoy camping. The views are spectacular and the place allows you to participate in many activities.
Packing List
Weather: The fall, winter, and spring weather in Port Charlotte (Florida) will normally be warm during the day and can be cold during the night. Of course in the fall and spring it will be warmer than in the winter. You have to pack accordingly.

Warm clothing: Even when you go to a warm location like Port Charlotte (Florida) you should not forget to take some things with you for your trip back home. When you return you are adapted to the warmer weather and need something to protect you from your hometown temperatures.

Consider the Weather: Always look at the type of weather in Port Charlotte (Florida). Things like humidity, wind, and rain do not show up in the temperature graph but can have a great impact on your wardrobe. There are several sites with long term forecasts and climate information. Is there often a short afternoon downpour like in the tropics, you maybe need to take a strong umbrella and shoos that can cope with the rain. If there is often a lot of wind you might need a more wind-resistant coat.

Check the local Shopping options: Try to find information about the local shopping options near your location in Port Charlotte (Florida). Are there stores where you can buy all your daily supplies, or are some things difficult to get? For some more remote locations, the options can be limited. If a certain item is really important for you might need to take it with you.

Look at the Local Culture: The local culture in Port Charlotte (Florida) can impact your wardrobe. If most activities are in more upscale locations you might take some more appropriate clothes with you. Or travelling if you travel to certain countries women need to cover themselves in certain areas.

Amenities: Know what's Included in your house or apartment. Is there a coffee maker, a toaster, a washer and dryer, an iron, what is in the kitchen, what kind of towels are there? Things that are there means you do not have to take them with you. A furnished apartment or house can mean something from a few pieces of furniture to a well-stocked place with all the things you have at home. But most of the time your rental will not be stocked.

Mix and match: Wear layers so you can use your wardrobe more efficiently. And do not worry about wearing something more often, probably only you will notice this.

Important for you: If there is something that is really important for you that you want to have present in your house or apartment, take it with you. This can be something like a special knife for the kitchen, or a small mirror that you use in the morning. You can also purchase it locally if it is not that expensive.

Pet supplies: If you take your pet with you don't forget to take supplies for a few days with you. And enough medication, vitamins, or other supplies if you can not purchase them in Port Charlotte (Florida) locally.

Food: Don't take a lot of food with you. Only when there is something you really can not live without you, and it is not too heavy you could consider taking it with you.

Towels: Not all locations include bigger towels for the swimming pool or a visit to the beach. If you have to take them and don't have a lot of room you can buy some big thin towels.

Office supplies: Normally you will not find any office supplies in your house or apartment. If you think you will use them you could pack some supplies like a scissor, notepaper, envelopes, some pens, and more depending on your needs.

Limit yourself: Don't take too many shoes and jackets, you will not need them that often.

Best-fitting: Bring your favorite and best-fitting items that can multi-function

Washer: Do you have a washer and dryer onsite, you don't need to pack a lot of clothes
Clothing
Basics
Casual
Smart
Footwear
Toiletries
Beauty
Hygiene
Clothing
Basics
Casual
Outdoor
Footwear
Accessories
Toiletries
Medicine
Miscellaneous
Other
Toiletries
Beauty
Hygiene
Hair
Other
Medicine
Miscellaneous
Technology
Travel and Free time
Travel
Free time
Important
Documents
Money
Other locations close to this location:
Travelers' Map is loading...
If you see this after your page is loaded completely, leafletJS files are missing.
If you have any additions, or comments on the content on this page, please use our contact form to let us know.
Detailed weather during the year for Port Charlotte Florida
What to do during the year in Port Charlotte Florida