Snowbirds who are thinking about or planning to spend their winter in one of the most interesting states in Mexico can cast their net in the town of Cuernavaca. Located in the state of Morelos Mexico, this town is the largest in the state and also its capital. It is quite close to Mexico City and the city often sees visitors from there who wish to enjoy the lush vegetation and pleasant climate. Nicknamed the 'city of eternal spring' the town sees many visitors from both Mexico and the rest of the world with many of them even having summer homes here.
Due to the influx of people from all over the world to Cuernavaca from the early 19th century up until today, the people of the town are diverse and have roots in multiple traditions. It is a top holiday destination and has featured in popular novels like the book 'Under the Volcano' by Malcolm Lowry. There are many stunning churches and religious buildings in the town because of the presence of missionaries during the years of Spanish colonization and the continuous missionary work that was done there even after the Spanish were overthrown. The city's vegetation, archaeological sites, cultural heritage, environment, and surrounding forests are all protected areas.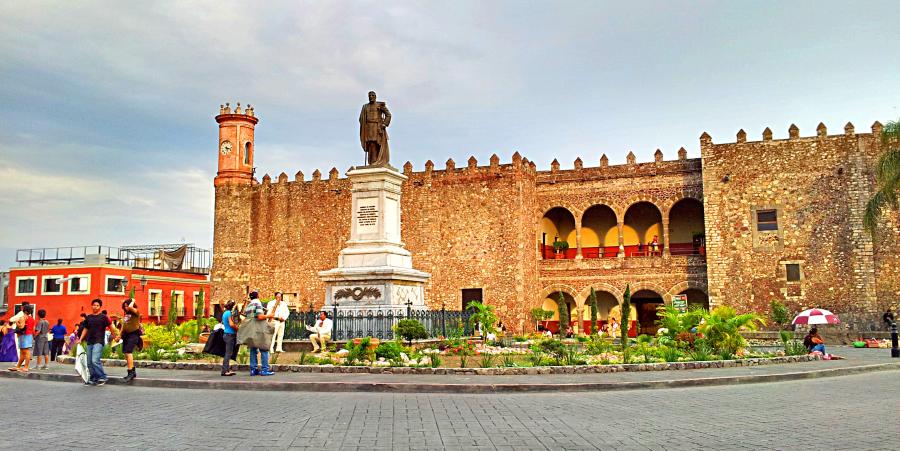 Why should people visit in the winter?
The town isn't called the land of eternal spring for no reason. The climate is stable year-round and the vegetation is stunning. Flowering plants abound that contribute to the amazing scenery of this gorgeous town. Cuernavaca is the perfect winter escape for snowbirds looking for warmth and an adventure. The town is blessed with a rich history evidenced in the 6 archaeological sites you can tour as well as its protected environments and forests. The people are very welcoming and friendly as well.
Climate
The climate in Cuernavaca is very stable for most of the year. It stays warm year-round with short overcast weather during the rainy season. The weather is pleasant for outdoor activities like long strolls and exploring the many attractions the city has to offer. The average temperature in the town is, 49°F (9°C). the weather in winter sometimes drops to 12.2°C (54°F) so pack some warm clothes and the highs are around 22.2°C (72°F).

Safety
Cuernavaca is considered to be a little unsafe as there are frequent cases pf mugging and its crime index is high. The streets however are safe during the day as long as you stay vigilant of your surroundings. Most of the violent crimes that happen in the town are between rival gangs. Crowded areas and shared public transportation can be hotspots for pickpocketing so keep your wallets and purses secure. Another threat to your safety in Cuernavaca is natural disasters as the area is among the most seismologically active regions in the world.
Communication
The most common language spoken in Cuernavaca is Spanish. Many of the indigenous people assimilated into the Spanish culture after they were conquered. There are several Spanish schools where foreign students come to learn the language and snowbirds can use this opportunity to learn the language as well. There are also a good number of English speakers who live in Cuernavaca and a few natives who have English as their second language.
Buying a sim card in Cuernavaca is cheap and easy. Their network providers have some of the best data rates in the world too. Sim cards can be purchased at the airport although they can be a bit expensive there. You can opt to purchase the sim card at any kiosk, supermarket or store within the city. Sim cards cost around $3 (approx. €2.48, £2.2, $3.81 CAD, $3.88 AUD) and a data packages can be purchased at $8 (approx. €6, £5, $10 CAD, $10 AUD)
The Cathedral – this amazing baroque-style building was erected in 1525 by Franciscan missionaries who came to evangelize in Mexico. Snowbirds will have the chance to see an authentic 15th-century building.
Agua Hedionda water park – built around a natural spring, this waterpark is believed to have waters with healing properties. Many people come here to float peacefully
Borda garden – walks down this outstanding garden with multiple blooms in the display is therapeutic and calming for many people. There are fountains, pools, and plants as well as flowers. There is also a small art museum in the garden.
Teopanzolco zone– this archeological site is the stuff of history and contains pyramids that resemble the ones found in Tenochtitlan.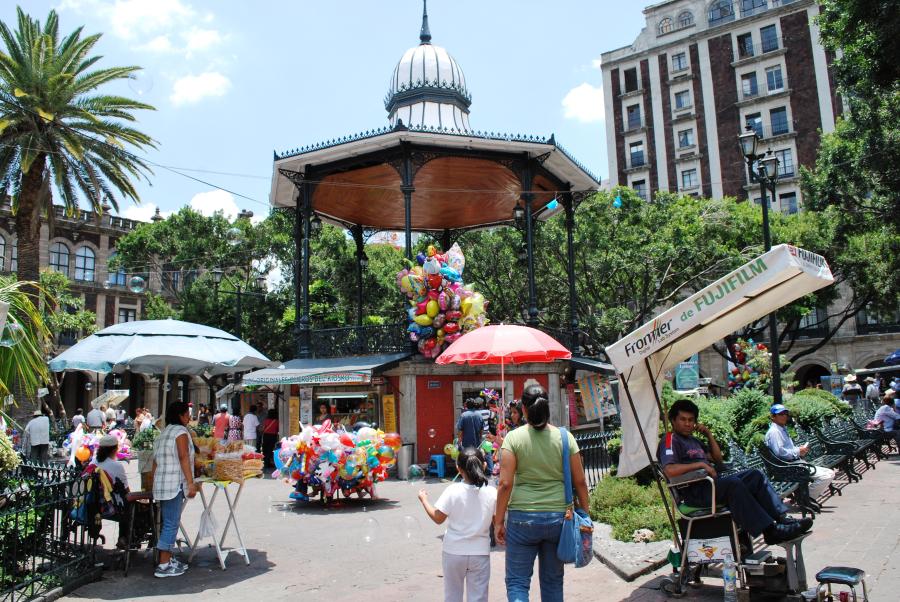 Tequesquitengo Lake – located in the southern part of the state, this lake was formed by a crater which grew into the magnificent lake we see today.
Tepoztlàn – you can visit the old convent, local markets, and the pyramids that are believed to be one of the most spiritually charged points of energy in the region.
Jiupetec– there are several important archeological sites in Jiutepec where Nahuatl speaking tribes lived before being conquered by the Aztecs. There are also parks, gardens, museums, and natural attractions that snowbirds can explore while on a day trip to this incredible town.
Golfing – the climate of the city supports a few simple sporting activities like golfing. There are several lush green golf courses are available for exciting rounds of golf.
Visit museums – there are tons of museums with pieces that are an ode to the history of the town. One of such is the Brady museum with a vast collection of art from around the world. There are also art pieces and handcrafted items from love artists which you can fully see and appreciate their beauty.
Zoofari – animal lovers will have an amazing experience spending time with the animals who live here freely. There are one 150 species of protected animals living there.
Visit nature parks – there are a number of nature and ecological parks that are home to native wildlife which you can explore.
Shopping + Restaurants. Are they open in the winter?
Shopping in Cuernavaca is amazing in the winter as shops are open. You can shop for almost anything as they ensure they stay stocked. They have a variety of items on sale and some of the regular things or foodstuff from home you'll like to purchase can be found. Restaurants are also open and they serve different kinds of local and international cuisine. Some of the restaurants are located in haciendas and old colonial buildings so you can enjoy your meals while surrounded by the historical colonial atmosphere.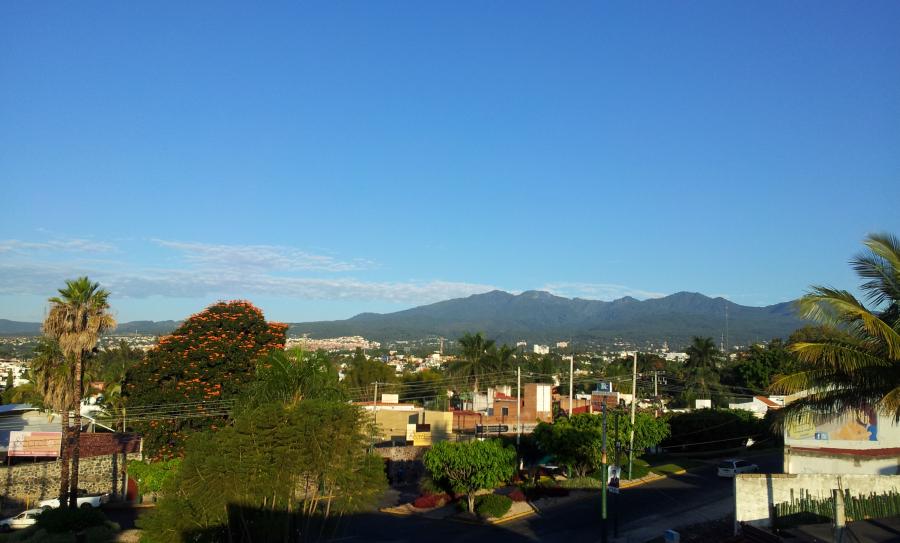 Transport
There are no airports in Cuernavaca so most flights will land in either Mexico City, Toluca, or Puebla. You can take a 90-minute bus ride from Mexico City into Cuernavaca for only $4.99 (approx. €4, £3, $6 CAD, $6 AUD).
Most people get around the town on foot or bicycle. Most of the top attractions are working walking distance of each other or you can take a bus to any of the attractions within or outside the city. Bus rides cost around $6.50 (approx. €5, £4, $8 CAD, $8 AUD).
Taxis are also available and you around town for about $9.29 (approx. €7, £6, $11 CAD, $12 AUD). Car rentals are not really advised unless you want to opt for the most convenient option to get to neighboring towns easily.
Health
Mexico sponsors healthcare for its citizens. Tourists, visitors, and ex-pats living in Cuernavaca will have to pay for medical attention however with good travel insurance, you can get decent healthcare. Some of the public hospitals may not be up to your personal standards so snowbirds may prefer to go to a private clinic. These private clinics are usually more expensive however they are well equipped with modern facilities and infrastructure. Your travel insurance should cover the extra cost of using a private clinic and for more serious emergencies visitors may have to be evacuated to a different city with better healthcare facilities.
Accommodation
Finding suitable accommodation in Cuernavaca will be fairly easy as there are lots of amazing short lets available. You can stay in an authentic colonial style house if you want to have a full-on authentic small-town Mexican experience. Rent for a one-bedroom apartment could be around $222 (approx. €183, £162, $282 CAD, $287 AUD) and a three-bedroom would cost around $474 (approx. €391, £346, $602 CAD, $613 AUD) for a month.
Packing List
Weather: The winter weather in Cuernavacaf (Mexico) will normally be warm during the day, but can be chilly during the night. You have to pack accordingly.

Warm clothing: Even when you go to a warm location like Cuernavacaf (Mexico) you should not forget to take some things with you for your trip back home. When you return you are adapted to the warmer weather and need something to protect you from your hometown temperatures.

Consider the Weather: Always look at the type of weather in Cuernavacaf (Mexico). Things like humidity, wind, and rain do not show up in the temperature graph but can have a great impact on your wardrobe. There are several sites with long term forecasts and climate information. Is there often a short afternoon downpour like in the tropics, you maybe need to take a strong umbrella and shoos that can cope with the rain. If there is often a lot of wind you might need a more wind-resistant coat.

Check the local Shopping options: Try to find information about the local shopping options near your location in Cuernavacaf (Mexico). Are there stores where you can buy all your daily supplies, or are some things difficult to get? For some more remote locations, the options can be limited. If a certain item is really important for you might need to take it with you.

Look at the Local Culture: The local culture in Cuernavacaf (Mexico) can impact your wardrobe. If most activities are in more upscale locations you might take some more appropriate clothes with you. Or travelling if you travel to certain countries women need to cover themselves in certain areas.

Amenities: Know what's Included in your house or apartment. Is there a coffee maker, a toaster, a washer and dryer, an iron, what is in the kitchen, what kind of towels are there? Things that are there means you do not have to take them with you. A furnished apartment or house can mean something from a few pieces of furniture to a well-stocked place with all the things you have at home. But most of the time your rental will not be stocked.

Mix and match: Wear layers so you can use your wardrobe more efficiently. And do not worry about wearing something more often, probably only you will notice this.

Important for you: If there is something that is really important for you that you want to have present in your house or apartment, take it with you. This can be something like a special knife for the kitchen, or a small mirror that you use in the morning. You can also purchase it locally if it is not that expensive.

Pet supplies: If you take your pet with you don't forget to take supplies for a few days with you. And enough medication, vitamins, or other supplies if you can not purchase them in Cuernavacaf (Mexico) locally.

Food: Don't take a lot of food with you. Only when there is something you really can not live without you, and it is not too heavy you could consider taking it with you.

Towels: Not all locations include bigger towels for the swimming pool or a visit to the beach. If you have to take them and don't have a lot of room you can buy some big thin towels.

Office supplies: Normally you will not find any office supplies in your house or apartment. If you think you will use them you could pack some supplies like a scissor, notepaper, envelopes, some pens, and more depending on your needs.

Limit yourself: Don't take too many shoes and jackets, you will not need them that often.

Best-fitting: Bring your favorite and best-fitting items that can multi-function

Washer: Do you have a washer and dryer onsite, you don't need to pack a lot of clothes
Clothing
Basics
Casual
Smart
Footwear
Toiletries
Beauty
Hygiene
Clothing
Basics
Casual
Outdoor
Footwear
Accessories
Toiletries
Medicine
Miscellaneous
Other
Toiletries
Beauty
Hygiene
Hair
Other
Medicine
Miscellaneous
Technology
Travel and Free time
Travel
Free time
Important
Documents
Money