Spend your fall, winter, or spring in Torremolinos, Spain: Is Torremolinos a good snowbird location?
The coastal town of Torremolinos was among the first in Spain to ever develop into a tourist-friendly resort. It is located on the Costa del Sol and has easy access to the nearby towns if you want to explore the rest of the region. Before familiarizing itself with tourism, the place was well known as a fishing village back in the 1920s. Today, it is among the best locations in southern Spain as it has plenty to offer with its long sandy beaches, friendly climate, remarkable cuisine, and numerous attractions for visitors.
Why should people stay in Torremolinos during the fall, winter, or spring?
Torremolinos is a tourist-friendly location with a long history. The town became a popular place for tourists long before any of the surrounding areas took the initiative. Even in winter, you will never get bored with the numerous opportunities this town presents. From restaurants and bars to festivals and historic monuments, you will never run out of options. The town may be a little bit quieter in winter, but it never sleeps.
Climate
Torremolinos experiences a typical Andalusia climate with an average temperature of 19°C (66°F) all year round. The place experiences hot summers and mild winters, making it an ideal tourist spot. Many snowbirds like to spend their winter at Torremolinos to escape the harsh weather as the town can expect more than 300 sunny days all year round with little rainfall. It can get a bit chilly at night in peak winters so it is advisable to carry appropriate clothing.

Things to see in Torremolinos
Being an important tourist location with a variety of potential sightseeing places, you will not be disappointed to see what this town has to offer. Some of the main attractions are mentioned below.
Playa de Bajondillo: The most famous beach in the city with many amenities like restaurants, bars, picnic spots, etc. to entertain the visitors. The views are spectacular and the promenade is great for a stroll along the coast.
Casa de los Navajas: This building is a beautiful cultural landmark of the city. The architecture is great and the top of the building has beautiful views of the seafront. You can look around the house for free.
Parque La Bateria: A lovely park located within the city. Perfect for a nice day out in the fresh air, with plenty of beautiful sights to see as it is well maintained and ideal for a relaxing day. You also get to see some amazing views from the tower.
Mujeres Corriendo por la Playa: This striking landmark was sculpted by Salvador García in 2004. It was inspired by Picasso's painting "Two Women Running on the Beach". Located on the roundabout near Plaza del Lido and is definitely worth seeing.
Plaza De La Nogalera: You can easily satisfy your food cravings here as the square is loaded with options. The place is easily accessible through the main train station of the area and full of life as it is very popular among the visitors and locals.
Crocodile Park: Zoo in Torremolinos.
Things to see not far from Torremolinos
There are many neighboring towns and places in the surrounding areas that one can visit.
La Térmica: Art gallery located in Malaga (23 km (14 Miles)

from Torremolinos). The building itself is a work of art and gives you a spectacular insight into the artistic disciplines and cultural relevance from different perspectives. It is definitely worth the visit.

Museo Picasso Malaga: The Picasso Museum of Malaga, 25 km (16 Miles)

from Torremolinos is very popular among tourists and is worth every penny. The museum is small but magnificent and has a really nice collection.

Plaza Espana Benalmadena: A charming Spanish square (8 km (5 Miles)

from Torremolinos) full of traditional bars and restaurants. It has a lovely atmosphere and is located in Benalmadena.

Alcazaba Fortress: Located in Malaga (24 km (15 Miles) from Torremolinos). It is a historic landmark of the city and well known for its archeological value and beauty. The fortress dates back to the 11th century.
Málaga Cathedral: This cathedral is no less than a masterpiece and a true gem to the city of Malaga (23 km (14 Miles)

from Torremolinos). A must visit as it is an impressive sight with a fascinating history.

Gibraltar: Visit the rock with the apes, and do some shopping in a British environment.
Activities in Torremolinos in the fall, winter, or spring
Torremolinos offers a number of activities one can participate in to make the stay worthwhile.
Beaches: The town is well known for its widespread beautiful sandy beaches. You can spend a lovely day at any of the beaches.
Chamber of Secrets: This theatre show is one thing you should not miss if you are a visitor in Torremolinos. The place guarantees quality time and entertainment and is the ideal place to visit for a joyful evening.
RITMO A CABALLO: Visitors can attend the famous horse show of the town which is conducted throughout the year. A great place for entertainment as the show is well organized and full of amazing performances.
Calle San Miguel: A beautiful street lined with different shops and cafes. The main shopping area of the city and ideal for visitors who are looking for the perfect souvenirs.
Golf: You will never be deprived of an opportunity to play golf in the area as the facilities are endless and you can easily enjoy a beautiful day playing the sport.
Yoga Retreats: There are many options for some Yoga
Guapatini's Show Bar: You will find yourself enjoying one of the best nights of your stay as the bar show is spectacular with stunning performances and outstanding customer service. Definitely worth your time.
Walking/ Cycling: Enjoy a nice walk. Check with the local tourist office for different options.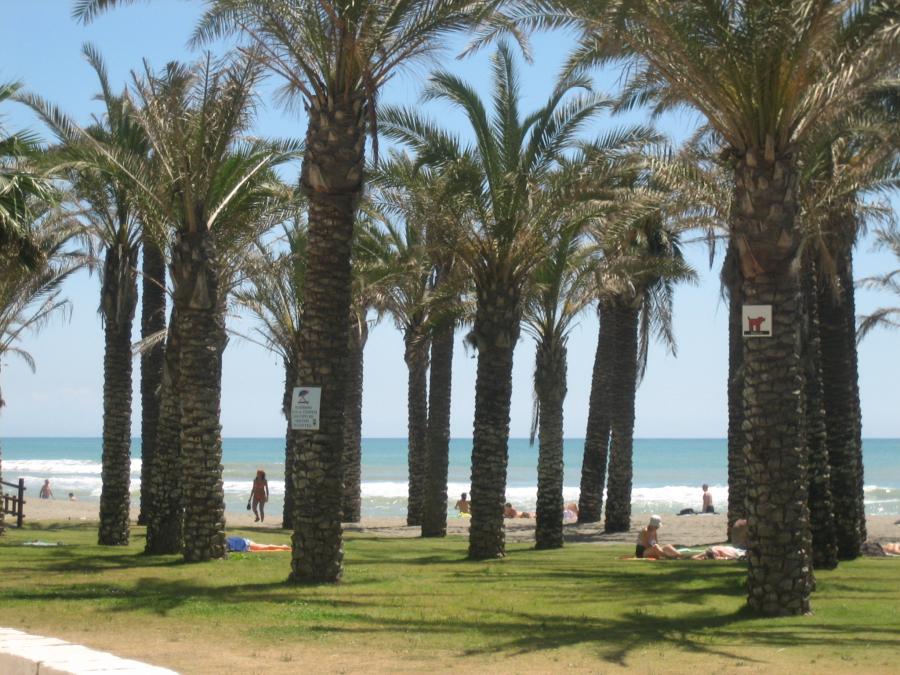 Shopping + Restaurants. Are they open in the fall, winter, or spring?
Due to the many winter visitors most shops and restaurants will be open in the winter.
Torremolinos has a really good marketplace as compared to the other towns in the area (except for Malaga). The markets are easily accessible and offer a variety of goods at reasonable rates. The most commonly found products in these markets include authentic leather products, clothing, and handicraft items. The vegetable and fruit markets are also abundantly available to the people. The most common marketplaces in the area include:
Weekly market: Held every Thursday behind the Town Hall. Offers a variety of goods in reasonable rates and good quality. Easily accessible by the local bus which stops in the area and is known to be among the better markets of the town.
Calle San Miguel: A beautiful street lined with different shops and cafes. The main shopping area of the city and ideal for visitors who are looking for the perfect souvenir. The place has a lovely atmosphere and many people come around to have a good meal at the restaurants.
Plaza de Andalucia
There are numerous options available in Torremolinos when it comes to the town's gastronomy. Being a famous tourist destination, you won't be disappointed by the number of options this town has to offer. Some of the most popular restaurants in the area are mentioned below:
La Luna Blanca
El Bodegon
Restaurante Mejor con Reserva
Restaurante Juan
Casa Juan
Transport
The city of Torremolinos has its own bus station. You can easily move through the city by using the bus, it is easily accessible, comfortable and pretty cheap. You can also visit other neighboring towns as the bus service also takes intercity routes and has a wide network. The usual running time of the buses is from 8am-10pm.
There are 5 different train stations located in the city itself, along the suburban line. This line connects the city to Fuengirola, Benalmadena, and Malaga. This is the most commonly used form of transport to visit nearby areas.
The nearest airport to Torremolinos is Malaga Airport which is only 6 km (4 Miles) from the town. Access is easy by taking the train. However, you can also take the bus, rent a car or grab a taxi.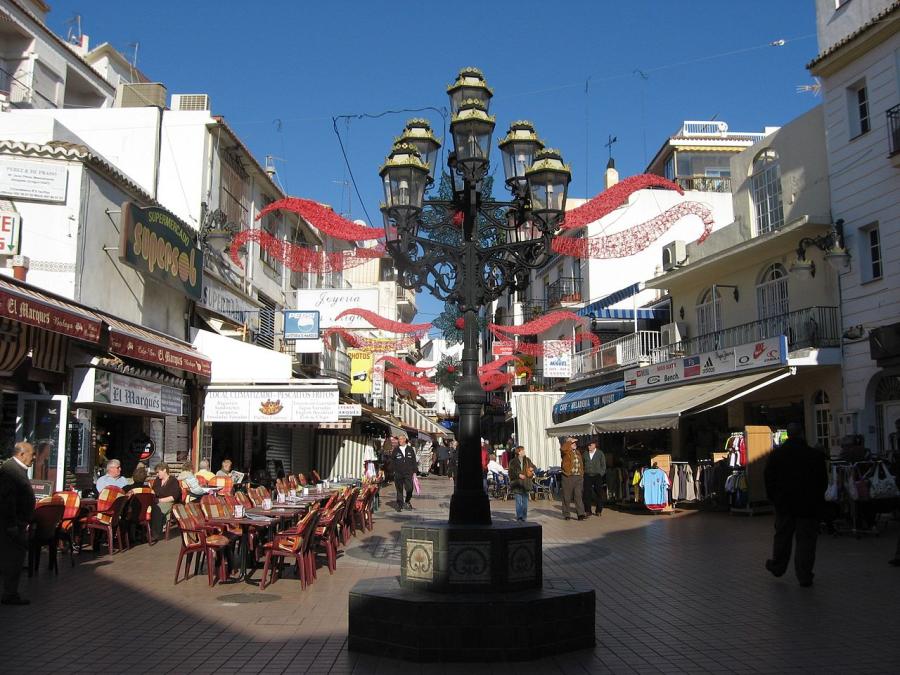 Health
In Torremolinos, both public and private health facilities are located nearby and are easily accessible. The health sector is perfectly suitable for anyone who walks in with a problem. Emergency cases are handled well and English speaking medical staff is present. Healthcare professionals including dentists and opticians are also readily available whenever you need them. Some of the major health facilities are mentioned below:
Accommodation
There are a number of different rental companies present in Torremolinos, whether you're looking for an apartment or a villa. Some of the most popular organizations that are commonly used include:
Winter Camping
Camping Torremolinos: Located 10-minute from the Los Alamos beach and provides numerous facilities and excellent service to the visitors. The place also has its own restaurant and bar. Well known for its beautiful surroundings and is preferred by many as it is easily accessible. The staff is English speaking and super friendly, and the campsite is open throughout the year, making it an ideal destination for winter campers. Further information can be gathered at their website (www.campingtorremolinos.com).
Camping Cabopino: An excellent site for caravans. It is located in Malanga approximately 35km away from Torremolinos. You can visit their website for more information (www.campingcabopino.com/)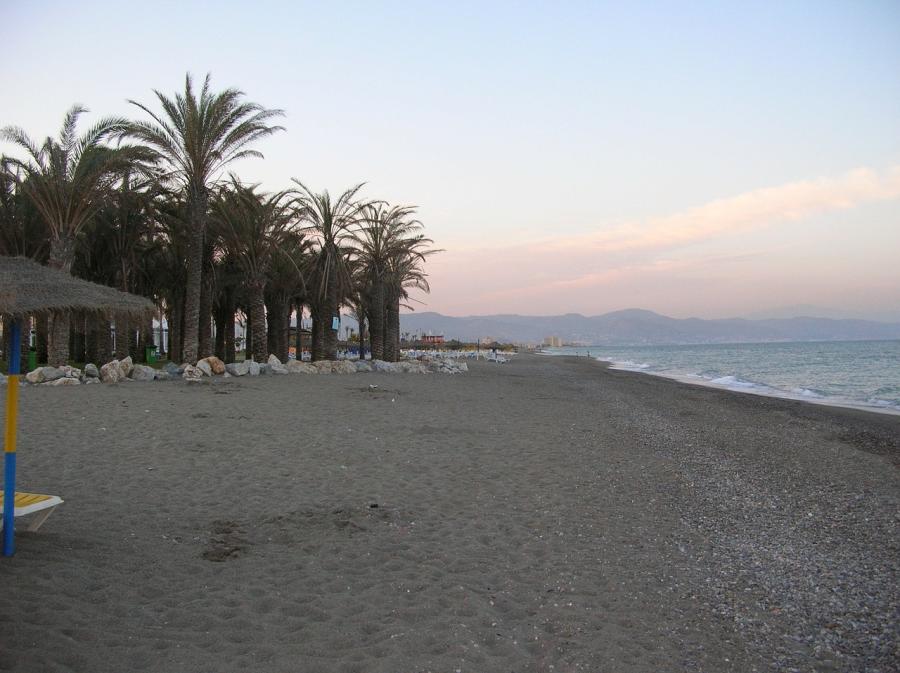 RV/Campers/Motorhome
If you are travelling with a Motorhome, Camping Cabopino(www.campingcabopino.com/) and Camping la Buganvilla (www.campingbuganvilla.es) have nice locations and have rates starting from €20 (approx. $20, £17, $28 CAD, $32 AUD) per night. Both are located near Torremolinos.
Packing List
Weather: The fall, winter, and spring weather in Torremolinos (Spain) will normally be warm during the day and can be cold during the night. Of course in the fall and spring it will be warmer than in the winter. You have to pack accordingly.

Warm clothing: Even when you go to a warm location like Torremolinos (Spain) you should not forget to take some things with you for your trip back home. When you return you are adapted to the warmer weather and need something to protect you from your hometown temperatures.

Consider the Weather: Always look at the type of weather in Torremolinos (Spain). Things like humidity, wind, and rain do not show up in the temperature graph but can have a great impact on your wardrobe. There are several sites with long term forecasts and climate information. Is there often a short afternoon downpour like in the tropics, you maybe need to take a strong umbrella and shoos that can cope with the rain. If there is often a lot of wind you might need a more wind-resistant coat.

Check the local Shopping options: Try to find information about the local shopping options near your location in Torremolinos (Spain). Are there stores where you can buy all your daily supplies, or are some things difficult to get? For some more remote locations, the options can be limited. If a certain item is really important for you might need to take it with you.

Look at the Local Culture: The local culture in Torremolinos (Spain) can impact your wardrobe. If most activities are in more upscale locations you might take some more appropriate clothes with you. Or travelling if you travel to certain countries women need to cover themselves in certain areas.

Amenities: Know what's Included in your house or apartment. Is there a coffee maker, a toaster, a washer and dryer, an iron, what is in the kitchen, what kind of towels are there? Things that are there means you do not have to take them with you. A furnished apartment or house can mean something from a few pieces of furniture to a well-stocked place with all the things you have at home. But most of the time your rental will not be stocked.

Mix and match: Wear layers so you can use your wardrobe more efficiently. And do not worry about wearing something more often, probably only you will notice this.

Important for you: If there is something that is really important for you that you want to have present in your house or apartment, take it with you. This can be something like a special knife for the kitchen, or a small mirror that you use in the morning. You can also purchase it locally if it is not that expensive.

Pet supplies: If you take your pet with you don't forget to take supplies for a few days with you. And enough medication, vitamins, or other supplies if you can not purchase them in Torremolinos (Spain) locally.

Food: Don't take a lot of food with you. Only when there is something you really can not live without you, and it is not too heavy you could consider taking it with you.

Towels: Not all locations include bigger towels for the swimming pool or a visit to the beach. If you have to take them and don't have a lot of room you can buy some big thin towels.

Office supplies: Normally you will not find any office supplies in your house or apartment. If you think you will use them you could pack some supplies like a scissor, notepaper, envelopes, some pens, and more depending on your needs.

Limit yourself: Don't take too many shoes and jackets, you will not need them that often.

Best-fitting: Bring your favorite and best-fitting items that can multi-function

Washer: Do you have a washer and dryer onsite, you don't need to pack a lot of clothes
Clothing
Basics
Casual
Smart
Footwear
Toiletries
Beauty
Hygiene
Clothing
Basics
Casual
Outdoor
Footwear
Accessories
Toiletries
Medicine
Miscellaneous
Other
Toiletries
Beauty
Hygiene
Hair
Other
Medicine
Miscellaneous
Technology
Travel and Free time
Travel
Free time
Important
Documents
Money
Other locations close to this location:
Travelers' Map is loading...
If you see this after your page is loaded completely, leafletJS files are missing.
If you have any additions, or comments on the content on this page, please use our contact form to let us know.
Detailed weather during the year for Torremolinos Spain
What to do during the year in Torremolinos Spain