Puerto de Mazarrón, 70 km (44 Miles) from the capital City of the Murcia Region; Murcia City is located in the South Eastern region of Spain. The name Puerto de Mazarrón translates as the Mazarrón port, and it is a perfect description of the relationship of the Puerto de Mazarrón with the town of Mazarrón. It is 6 km (4 Miles) from the old town of Mazarrón. The region of Murcia is known for the best winter climate in Spain and it is also home to vast, splendid and mostly natural landscapes and beaches. Tourism is the principal driver of the economy, and agriculture and fishing are also both important industries. It is still an active fishing port. Both Puerto de Mazarron and the old town are well known for its architectural and monumental heritage as well as traditions and fiestas linked to its history and culture.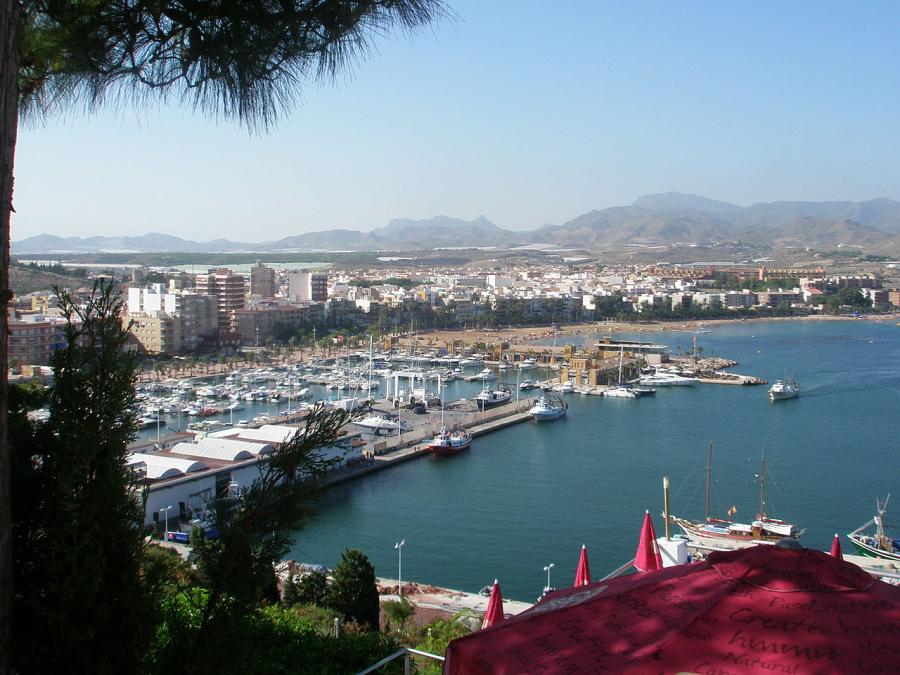 Why should people stay in Puerto de Mazarrón during the winter?
Puerto de Mazarron is perfect for those winter visitors who wish to experience a good time outdoors and away from the harsh winters of other European countries. It is generally quite aside from the summer season, which makes it ideal for visitors who wish for some peace along with plenty of sunshine. It has plenty of charm and a lot to offer, like a newly built marina and paseo which houses a wide variety of bars, shops, restaurants, bus station, a large Sunday market, fresh fish and local produce, retail outlets, and boat trips. It has traditional festivals like those leading up to Christmas, The Festival of Three Kings in January and Carnival, and other local music concerts which add to the charm of the town. The sights are mostly at walking distance and there are lots of activities to engage in. There are nice good restaurants, tapas bars, and the town is very safe during winter. Visitors can take advantage of the many apartments and villas for rent during the winter months at better prices than you will find in the summer.
Climate
The area has a typical Mediterranean climate and the average temperature easily exceeds 16°C (61°F). It is neither too hot in the summer nor too cold in winter. On average it can boast more than 300 sunny days each year making it an ideal all year round and winter destination. This climate enables visitors to enjoy many outdoor activities during the winter season.

Things to see in Puerto de Mazarrón
Following is a list of the places which can be worthwhile a visit:
Beaches: The coastline at Puerto de Mazarron boasts many kilometers of vast and splendid sandy beaches with safe bathing. The beaches are mostly undomesticated and natural. They have been awarded the Blue Flag for water quality and cleanliness.
The Old Town: Mazarron old town is approximately 6 km (4 Miles)

from the coast (Puerto de Mazarron). In the old town, there is the town hall, daily indoor fresh produce market, banks, medical facilities, and shops.

Archaeological Museum and Roman Factory of Salzone: It has an exhibition of the archaeological remains of the Salting Factory as well as the rich archaeological heritage of Mazarrón and the Port of Mazarrón. It is also declared a place of cultural interest.
Castillo de los Vélez: The castle of Los Vélez in Mazarrón Century and is also classified as a site of cultural interest. It is located on a small hill in the town center of Mazarron.
Corazon de Jesus: This is a charming statue of the Corazon de Jesus on top of a hill. From up there you get a great panoramic view of the Mediterranean and Puerto de Mazarron.
Iglesia del Convento de la Purisima Mazaron: Thisis a 16th-18th century church of the Convento de la Purisima located in the heart of the old town of Mazarron.
The Defensive Towers are located on the Los Caballos peak. These are three towers that were built in Islamic times.
Boat Wrecks from the Past: In front of the Palya de la Isla, there are two great underwater treasures dating from VII B.C., known as Mazarron I and Mazarron II. These two boats act as a reminder that Mazarron was once an important link with the Phoenicians and these two boats are the only ones of their kind in the world. They are over 2,600 years old and considered an archeological treasure of Murcia.
Things to see not far from Puerto de Mazarrón
There are a lot of places you can visit near Puerto de Mazarron. Here are some options:
Bateria de Castillitos: It is located near Campillo de Adentro village and an altitude of about 250 meter (820 feet). Also called the gun batteries it was built to prevent enemy ships entering the bay to attack the important port and military arsenal at Cartagena. The main attractions are the two massive guns at Castillitos. The guns themselves have a massive with of almost 4 meter (13 feet) with 17 meter (56 feet)

long barrels each mounted in an enormous turret.

Isla Plana is a small village around 8 km (5 Miles)

from Puerto de Mazrron.

Bolnuevo is a small fishing village in the municipality of Mazarrón on the Costa Calida in Murcia. Las Gredas de Bolnuevo is the grand rock formations created by wind erosions near the beach of Bolnuevo. These are considered a great natural sight.
Sierra de la Muela, Cabo Tiñoso y Roldán is a place known for its natural ecosystem with a spectacular landscape and some indigenous species of flora and fauna. A breathtakingly beautiful place to visit and only 17 km (11 Miles)

from Puerto de Mazarron.

Cartagena is a historical and cultural city 30 km (19 Miles)

away from Puerto de Mazarron. It has a large harbor where cruise ships dock and has many bars, shops, and restaurants. It is also a naval port.

Totana is a small but historically rich town about 40 km (25 Miles)

from Puerto de Mazarron. The local traditions, historical buildings, and fiestas are very popular.

Corvera is an outlying district of the municipality of Murcia. Around 41 km (25 Miles)

from Puerto de Mazarron, it is famous for its archaeological, historical, and cultural sites. Corvera Golf and Country Club is a very famous golfing course for those who love to play this sport.
Activities in Puerto de Mazarrón in the winter
Visitors have plenty to do during their stay in Puerto de Mazarron. Some of them include
Cycling through the quiet country roads. There are many trails to discover and explore for the adventurous.
Horse riding along with the coastal areas and the rocky paths are the best way to explore the area.
Walking on some of the many routes are also a healthy option for visitors to enjoy the landscape.
Play Golf on one of the courses that are not far from Mazarron. Having a car will be convenient.
Yoga retreats are a refreshing and healthy way to enjoy and connect to nature.
Nature walks can be arranged by different operators.
Nautical activities like sailing and recreational fishing.
There is an opportunity for visitors to learn the Spanish language in language centers to make their experience more interesting and widen their horizons.
Wine tours for an exclusive taste of the Spanish way of life.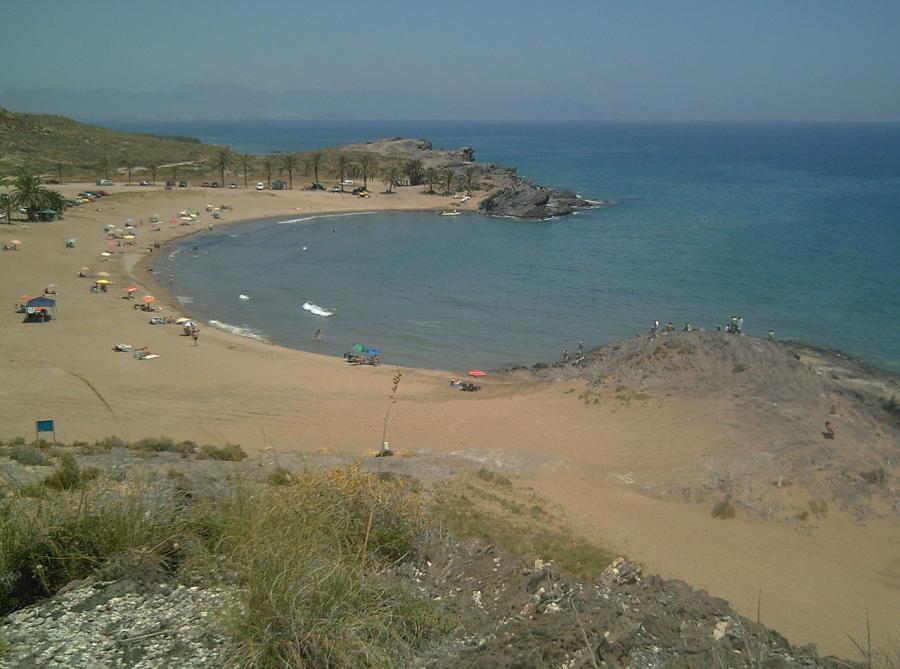 Shopping + Restaurants. Are they open in the winter?
Due to the permanent residents in Mazarron, many shops and restaurants will be open. In Puerto de Mazarron shops and restaurants mainly targeting tourist can be closed or only open on the weekends.
There are two traditional markets and one indoor market. The market on Saturday takes place in the town square between 8 am till 2 pm. The one every Sunday morning is larger and busier. It is located near the town center and runs through all of the roads in the area. This market has everything from clothing, shoes, and toys to local fresh produce.
Murcia and Cartagena will have a better selection of high street chains for interested buyers
Puerto de Mazarrón and Mazarron is famous for its wonderful seafood dishes. Mouth-watering local dishes include bonito fish with noodles, Mazarrón sea bass oven baked with pepper, potatoes, tomatoes, dressed with pine nuts and specialty rice with lobster. There are many restaurants for fine dining where visitors can enjoy authentic Spanish cuisine. Some of them are:
La Casa Del Mar
El Palenque
Restaurant Viggos
Cerveceria La Caleta
Taperia La Perra Chica
Transport
Puerto de Mazarron is served by Región de Murcia International Airport, informally also known as Murcia-Corvera Airport and is located 30 km (19 Miles)

away.

There is no train station in Puerto de Mazarron. The nearest train station is Totana Train station which is on the outskirts of Totana.
You can use local busses from the Puerto de Mazarron bus terminal situated on Calle Sierra del Algarrobo around 330 meter (1083 feet) from the town center, which is only a 4-minute walk. In order to find the ideal bus route to and from the town use this website (https://www.busbud.com/en/estacion-de-autobuses-de-puerto-de-mazarron/s/8570) to find the current schedule and step-by-step directions for Bus or Train routes that pass through. Keep in mind that in the low season the bus will run less frequently. Check with the local tourist office.
Taxis are also a convenient, but more costly means of transport.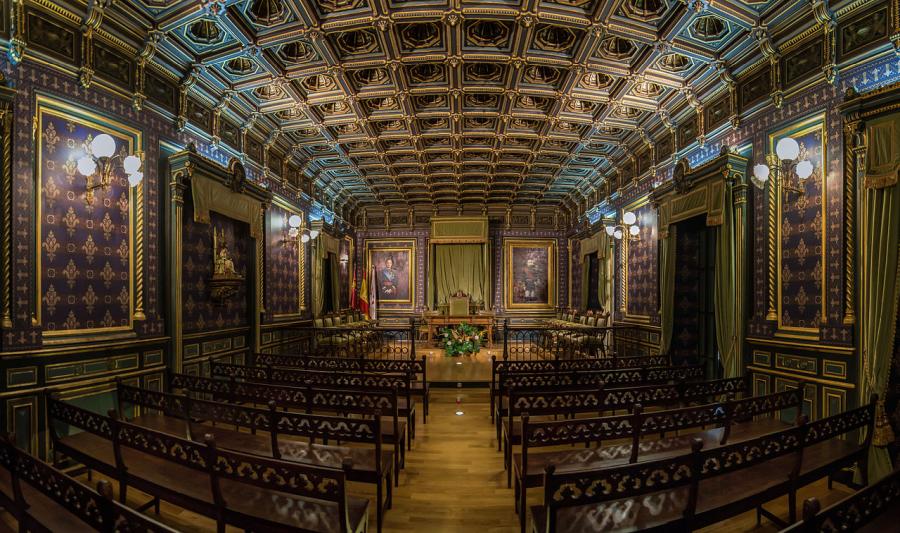 Health
The main public health center; Puerto de Mazarrón Health Center is located on Calle Sierra del Carche. It is open during weekdays from 8 am till 9 pm whereas the emergency unit remains open 24/7 throughout the week. The doctors are competent probably they will speak some English. Dentists are also available in the medical center.
The nearest general hospital is Hospital Perpetuo Socorro in Cartagena which is about 30 km (19 Miles) from Puerto de Mazarron.
Accommodation
Puerto de Mazarron has a large selection of apartments and rentals for longer periods. You can expect prices for apartments from around €400 (approx. $481, £345, $608 CAD, $617 AUD) per month for the winter period whereas chalets and whole houses start from around €900 (approx. $1083, £776, $1369 CAD, $1390 AUD) per month. For more information on availability and bargains visit www.homeaway.com/.
Winter Camping
There are numerous campsites and resorts which offer great services to the visitors who want to experience camping. Some of the popular ones are listed below: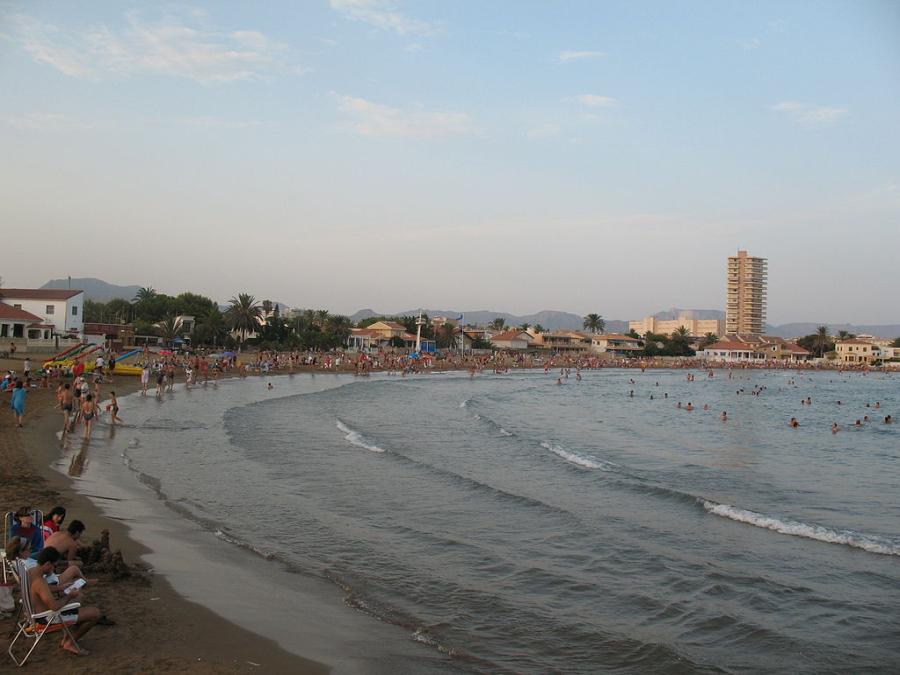 RV/Campers/Motorhome
If you have a Camper or RV you can find some good locations near the coastal area of Puerto de Mazarron and the surrounding countryside.
Packing List
Weather: The winter weather in Puerto de Mazarrón (Spain) will normally be warm during the day and can be cold during the night. You have to pack accordingly.

Warm clothing: Even when you go to a warm location like Puerto de Mazarrón (Spain) you should not forget to take some things with you for your trip back home. When you return you are adapted to the warmer weather and need something to protect you from your hometown temperatures.

Consider the Weather: Always look at the type of weather in Puerto de Mazarrón (Spain). Things like humidity, wind, and rain do not show up in the temperature graph but can have a great impact on your wardrobe. There are several sites with long term forecasts and climate information. Is there often a short afternoon downpour like in the tropics, you maybe need to take a strong umbrella and shoos that can cope with the rain. If there is often a lot of wind you might need a more wind-resistant coat.

Check the local Shopping options: Try to find information about the local shopping options near your location in Puerto de Mazarrón (Spain). Are there stores where you can buy all your daily supplies, or are some things difficult to get? For some more remote locations, the options can be limited. If a certain item is really important for you might need to take it with you.

Look at the Local Culture: The local culture in Puerto de Mazarrón (Spain) can impact your wardrobe. If most activities are in more upscale locations you might take some more appropriate clothes with you. Or travelling if you travel to certain countries women need to cover themselves in certain areas.

Amenities: Know what's Included in your house or apartment. Is there a coffee maker, a toaster, a washer and dryer, an iron, what is in the kitchen, what kind of towels are there? Things that are there means you do not have to take them with you. A furnished apartment or house can mean something from a few pieces of furniture to a well-stocked place with all the things you have at home. But most of the time your rental will not be stocked.

Mix and match: Wear layers so you can use your wardrobe more efficiently. And do not worry about wearing something more often, probably only you will notice this.

Important for you: If there is something that is really important for you that you want to have present in your house or apartment, take it with you. This can be something like a special knife for the kitchen, or a small mirror that you use in the morning. You can also purchase it locally if it is not that expensive.

Pet supplies: If you take your pet with you don't forget to take supplies for a few days with you. And enough medication, vitamins, or other supplies if you can not purchase them in Puerto de Mazarrón (Spain) locally.

Food: Don't take a lot of food with you. Only when there is something you really can not live without you, and it is not too heavy you could consider taking it with you.

Towels: Not all locations include bigger towels for the swimming pool or a visit to the beach. If you have to take them and don't have a lot of room you can buy some big thin towels.

Office supplies: Normally you will not find any office supplies in your house or apartment. If you think you will use them you could pack some supplies like a scissor, notepaper, envelopes, some pens, and more depending on your needs.

Limit yourself: Don't take too many shoes and jackets, you will not need them that often.

Best-fitting: Bring your favorite and best-fitting items that can multi-function

Washer: Do you have a washer and dryer onsite, you don't need to pack a lot of clothes
Clothing
Basics
Casual
Smart
Footwear
Toiletries
Beauty
Hygiene
Clothing
Basics
Casual
Outdoor
Footwear
Accessories
Toiletries
Medicine
Miscellaneous
Other
Toiletries
Beauty
Hygiene
Hair
Other
Medicine
Miscellaneous
Technology
Travel and Free time
Travel
Free time
Important
Documents
Money