The British Virgin Islands (BVI) are 60 islands and cays that are part of a group of volcanic islands in the Caribbean that is a British overseas territory. It comprises 4 main islands and many other smaller ones that are known for reef-lined beaches, and yachting. The capital is Road Town, which is located on the largest island, Tortola. Tortola is also known for Sage Mountain National Park. The Baths, a labyrinth of beachside boulders can be found on Virgin Gorda island.
Visitors from all around the world are attracted to resorts, villas, restaurants, and other interesting tourist attractions. You will find mountainous cliffs, white sand beaches, unique diving, and fishing locations, as well as delicious Caribbean dining experiences on the islands. The official language of the country is English.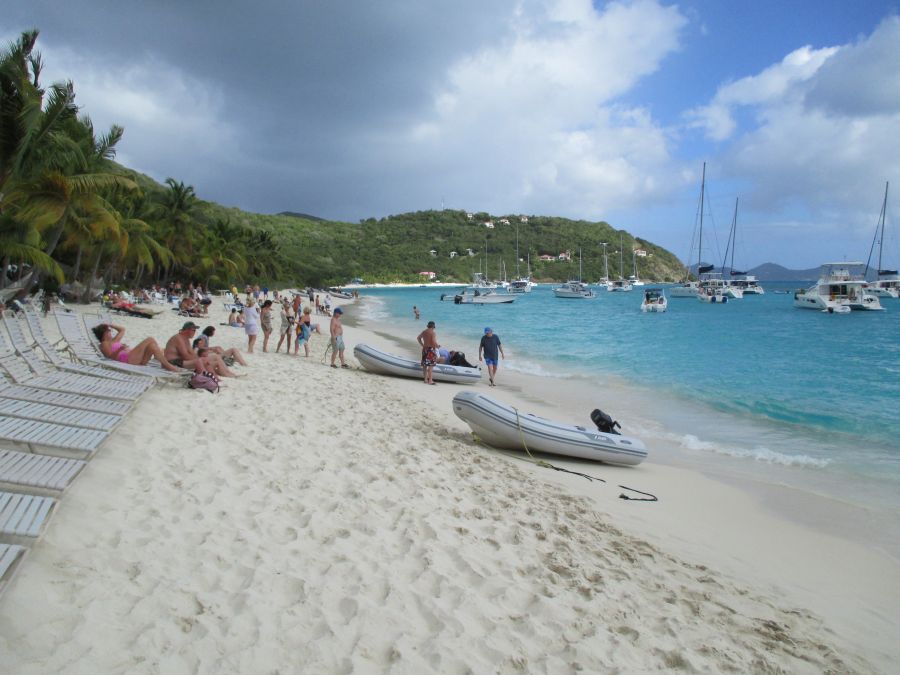 Why should people visit during the winter?
Winter or even summer, the British Virgin Islands is an all-year tourist destination. Visiting in the winter, Snowbirds would not only be enjoying the great warm weather that the islands are known for but throughout the holiday, you will be engaged in the different unforgettable adventures the islands have to offer. You will be safe while having the time of life. Shopping and dining will also be an inexpensive but worthwhile experience. Whatever it is you are looking for, the British Virgin Islands have more than enough to offer.
Climate
The British Virgin Islands have a subtropical rainforest climate and moderated by trade winds. The temperatures remain relatively the same throughout the year. There is much more rain in the summer than in winter. The average annual temperature on the islands is 27°C (81°F). Snowbirds will enjoy long sunny days, with cooler evenings. The winter period normally does not see hurricanes (the hurricane season is from June to November).

Safety
Although the British Virgin Islands is considered to be a very safe location, serious crimes, including armed robbery do occur. Snowbirds should take some necessary precautions against petty crime: avoid carrying large amounts of cash or other jewelry around, don't walk alone in isolated areas particularly after dark, and always be mindful of your surroundings and your luggage.
Communication, Internet, and cellphone in The British Virgin Islands
The British Virgin Islands has an effective telecommunication system. Snowbirds could enjoy roaming services or could choose from the mobile operators available on the islands.
The big three mobile service providers are CCT Global Communications, Digicel BVI Ltd, and Lime BVI Wireless. These operators offer customers prepaid and postpaid call and internet plans. There are also several wifi hotspots located around the islands. Most hotels, restaurants, and bars also offer free wifi service to their customers. There is also accessible internet at some public places and cafes for a small fee.
Snowbird locations in The British Virgin Islands
Peter Island: This is a predominately undeveloped private island about 5 Miles (8 km)

southwest from Road Town, Tortola. There are hiking and biking trails to explore the island's indigenous flora and fauna.

Norman Island: Norman Island is a laid back island at the southern tip of the British Virgin Islands. It is among the islands known to be the inspiration for Robert Louis Stevenson's pirate novel, Treasure Island.
White Bay: This is a tranquil picturesque bay with delightful bars, white sand beaches, surrounded by clear blue waters.
Cooper Island: Cooper Island is a small island with a hotel, a restaurant, coffee shop, and other amenities. It is a popular stop for yachts. The island is close to "wreck alley", where there are several vessels that have been intentionally sunk to become dive sites.
Things to see in The British Virgin Islands
Wreck Alley: Located in Cooper Island, this is a popular diving site made by deliberately sunken vessels.
The Baths: this is a popular beach area with rock formations on the island of Virgin Gorda.
Mount Sage National Park: The Mount Sage National Park is a protected area of the British Virgin Islands named after Mount Sage. Mount Sage is the highest peak on the island of Tortola and in all of the Virgin Islands. Its Volcanic peak rises to a height 1716 feet (523 meter)

. Snowbirds can trek along numerous trails to explore the semi rainforest vegetation.

Callwood Rum Distillery: This tourist attraction allows you to experience the rum-making process first hand.
Tortola Pier Park: Tortola Pier Park is a laid bayfront park with great shops & outstanding dining.
J.R. O'Neal Botanical Garden: This garden is a well-landscaped park with a variety of tropical plants. Some of which you may have never seen before.
Gorda Peak National Park: This is a national park with some stunning views of the island.
Old Government House Museum: This small museum has some historical items that tell stories of the island's cultural and colonial past.
Mount Healthy National Park: This protected area has lush vegetation and landscape, with a variety of animal species. Nature lovers will feel at home wandering surrounded by nature.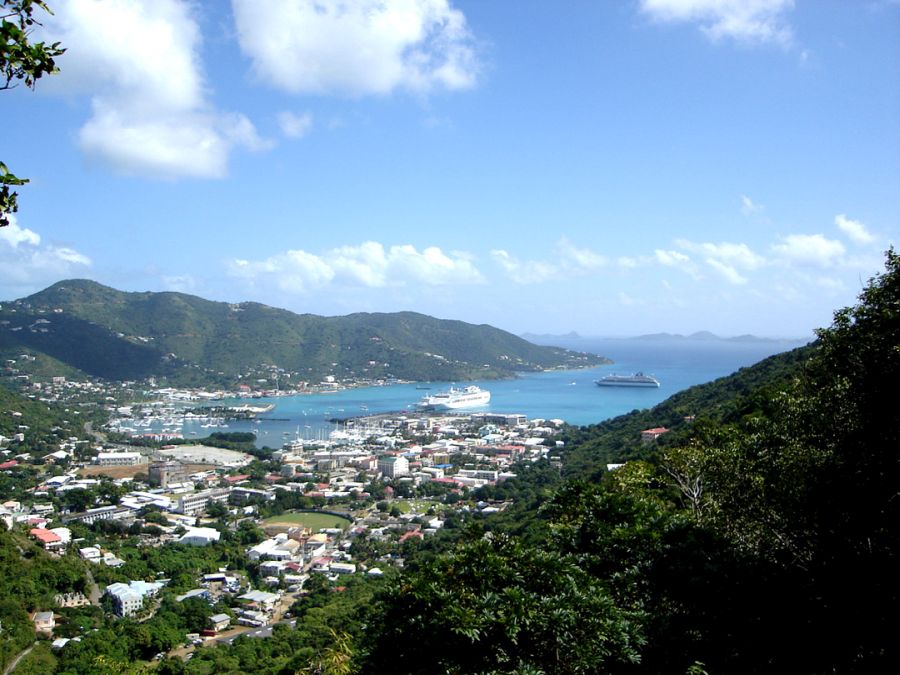 Activities in The British Virgin Islands during winter
Swimming: At the beaches or in the open sea, you could swim in the warm Caribbean waters with fishes and other sea life around you.
Snorkeling: The beach areas and other locations are known for a variety of sea life and reefs are ideal spots for snowbirds interested in snorkeling.
Scuba Diving: Snowbirds can explore the deep waters to see some unique marine creatures, reefs, and sunken ships through diving tours.
Spa visits: After long days of fun activities, you can treat your body to a wonderful soothing day at the spa for wellness.
Beach Hopping: Snowbirds can spend their days visiting all of the sandy beaches found all around the British Virgin Islands.
Shopping + Restaurants. Are they open in the winter?
The islands of the British Virgin Islands all have amazing shops available in hotels, resorts, and other locations on the island. Many of the shops target tourists, so they might be closed during the winter. The available shops offer a variety of brand options from internationally recognized names to other basic items.
There are also different kinds of restaurants where you can enjoy delicious meals. The food on the islands will indulge your taste buds. Seafood, as well as other delicacies, are not in short supply.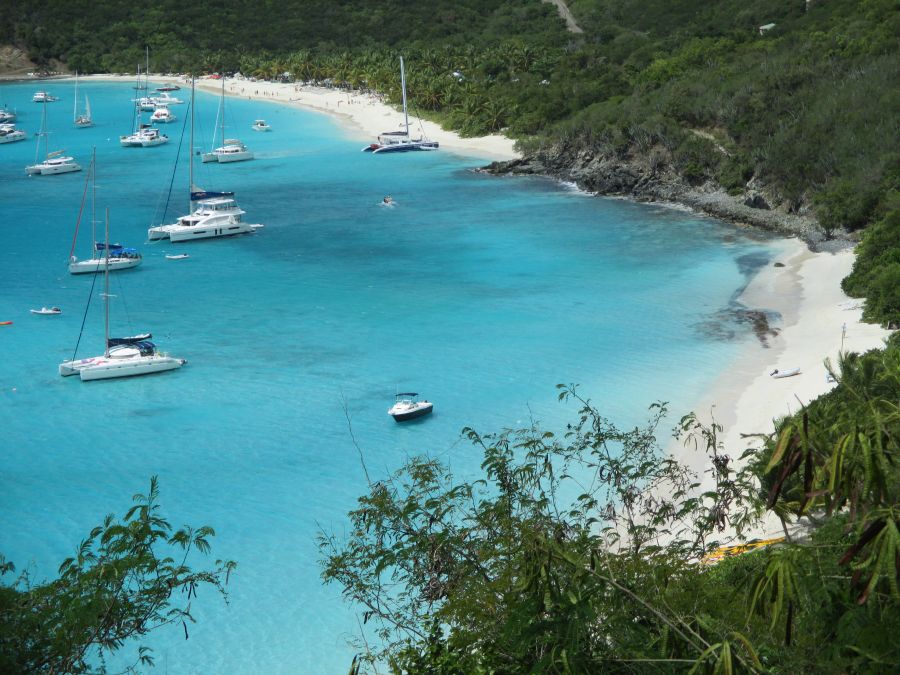 Transport
The most prominent airport in the British Virgin Islands is the Lettsome International Airport. It serves as a bridge to almost all the islands within the British Virgin Islands.
There is no rail service available on the islands. Taxis can easily be found through taxi companies, or by the road. There are also car rental services available but you cannot find them at airports, but you could get a car to pick you up or you could rent a car at other Tortola and Virgin Gorda locations. Driving in the islands could provide several challenges like poorly maintained roads, non-existent laws, and left-hand driving. Water ferries and taxis also provide easy connections with other islands.
Health
The British Virgin Islands has an effective healthcare system that is predominantly serviced by the private sector, with some public support. The only public hospital in the British Virgin Islands is the Peebles Hospital located in Road Town on Tortola. The public medical care is subsidized by the National Health Insurance scheme, meaning that it would be a cheaper option to opt for public care. However, the private sector provides a faster and more comprehensive car. As expected, the doctors and dentists here are well-trained professionals, and they speak English.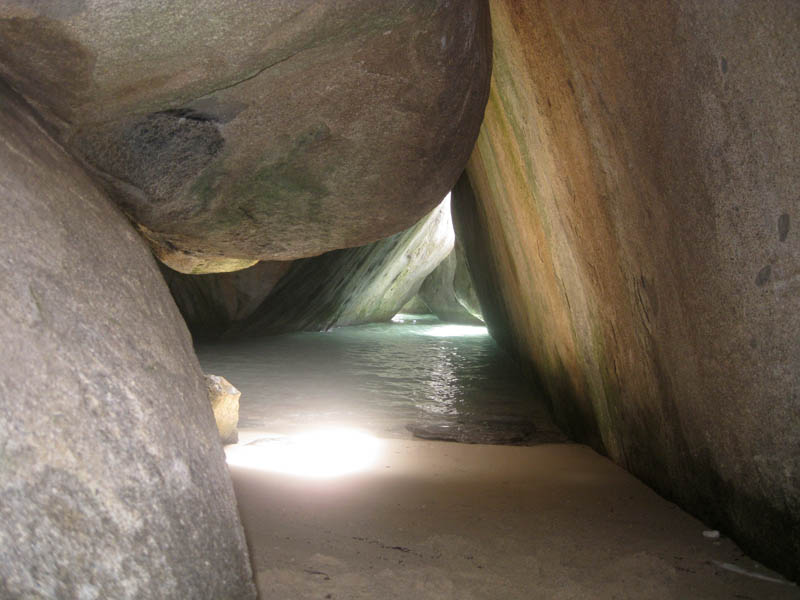 Accommodation
While you may find some five stars rated accommodation with modern facilities available within the islands, they are generally expensive. A three-bedroom apartment on the main islands costs about $2500 (approx. €2056, £1830, $3178 CAD, $3242 AUD) each month. Snowbirds looking to save money won't be favored by such options. In the smaller islands, a two-bedroom flat could be priced at about $1800 (approx. €1480, £1318, $2288 CAD, $2334 AUD) monthly. Sharing accommodation could be a way to save yourself some money.
Packing List
Weather: The winter weather in The British Virgin Islands will normally be hot during the day and hot/warm during the night. You have to pack accordingly.

Warm clothing: Even when you go to a warm location like The British Virgin Islands you should not forget to take some things with you for your trip back home. When you return you are adapted to the warmer weather and need something to protect you from your hometown temperatures.

Consider the Weather: Always look at the type of weather in The British Virgin Islands. Things like humidity, wind, and rain do not show up in the temperature graph but can have a great impact on your wardrobe. There are several sites with long term forecasts and climate information. Is there often a short afternoon downpour like in the tropics, you maybe need to take a strong umbrella and shoos that can cope with the rain. If there is often a lot of wind you might need a more wind-resistant coat.

Check the local Shopping options: Try to find information about the local shopping options near your location in The British Virgin Islands. Are there stores where you can buy all your daily supplies, or are some things difficult to get? For some more remote locations, the options can be limited. If a certain item is really important for you might need to take it with you.

Look at the Local Culture: The local culture in The British Virgin Islands can impact your wardrobe. If most activities are in more upscale locations you might take some more appropriate clothes with you. Or travelling if you travel to certain countries women need to cover themselves in certain areas.

Amenities: Know what's Included in your house or apartment. Is there a coffee maker, a toaster, a washer and dryer, an iron, what is in the kitchen, what kind of towels are there? Things that are there means you do not have to take them with you. A furnished apartment or house can mean something from a few pieces of furniture to a well-stocked place with all the things you have at home. But most of the time your rental will not be stocked.

Mix and match: Wear layers so you can use your wardrobe more efficiently. And do not worry about wearing something more often, probably only you will notice this.

Important for you: If there is something that is really important for you that you want to have present in your house or apartment, take it with you. This can be something like a special knife for the kitchen, or a small mirror that you use in the morning. You can also purchase it locally if it is not that expensive.

Pet supplies: If you take your pet with you don't forget to take supplies for a few days with you. And enough medication, vitamins, or other supplies if you can not purchase them in The British Virgin Islands locally.

Food: Don't take a lot of food with you. Only when there is something you really can not live without you, and it is not too heavy you could consider taking it with you.

Towels: Not all locations include bigger towels for the swimming pool or a visit to the beach. If you have to take them and don't have a lot of room you can buy some big thin towels.

Office supplies: Normally you will not find any office supplies in your house or apartment. If you think you will use them you could pack some supplies like a scissor, notepaper, envelopes, some pens, and more depending on your needs.

Limit yourself: Don't take too many shoes and jackets, you will not need them that often.

Best-fitting: Bring your favorite and best-fitting items that can multi-function

Washer: Do you have a washer and dryer onsite, you don't need to pack a lot of clothes
Clothing
Basics
Casual
Smart
Footwear
Toiletries
Beauty
Hygiene
Clothing
Basics
Casual
Outdoor
Footwear
Accessories
Toiletries
Medicine
Miscellaneous
Other
Toiletries
Beauty
Hygiene
Hair
Other
Medicine
Miscellaneous
Technology
Travel and Free time
Travel
Free time
Important
Documents
Money