Spend your fall, winter, or spring in Silves, Portugal: Is Silves a good snowbird location?
Silves is a small municipality located in the Algarve region of southern Portugal. Casually resting beside the banks of the Arcade River, Algarve is one of the most peaceful and calm places to visit in winter. It has a scenic view and a laid-back atmosphere. This ancient capital of Algarve was once an impregnable fortress and a major trading center in the region. It is no wonder the city today has historically significant infrastructures, boasts, and a deep-rooted cultural value. It is the perfect spot for snowbirds, the place offers various resorting amenities and is great for a nice, relaxing holiday.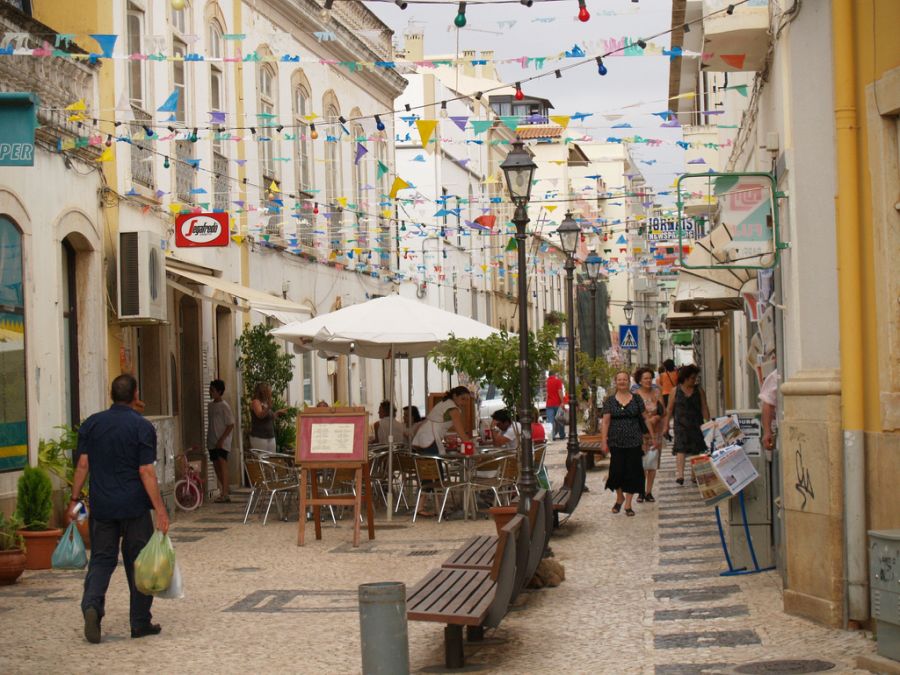 Why should people visit during the winter?
The small, primitive city of Silves is a delightful winter destination for snowbirds. The city features beautiful cobbled streets, historical landmarks, open-air cafes, and many more attractions that make the town an attraction to people from all over the world. You can book a tour guide and explore the city in the afternoons. Sunshine is abundant in the winter. Winter in Silves is characterized by warm, temperate weather. You get a chance to enjoy some quality time with all the resorting facilities available. If you're a visitor in the area, do not miss out on the tasty delicacies of the town.
Climate
The weather of Silves remains partly cloudy and windy in winter. The city has an average winter temperature high of 19°C (66°F) and an average low of 9°C (48°F) during this season. Room heating is recommended as it can get pretty cold at night.

Things to see in Silves, Portugal
Silves is a popular tourist location. There are many places to visit and sights to see in the area. Some of these include:
Castle of Silves: This medieval historical landmark was once a fortress, trading, and cultural center. Visit the castle for a brief education on the great amount of history associated with it. There are tons of exhibits on display to be seen within the castle.
Praia Nova: This small beautiful beach is located at the Atlantic Coast flanked by cliffs. Asides the refreshing waters and beach activities, you can take a tour of the promontory east of the beach where the Old Fort and The Shrine of Our Lady of the Rock reside. There is also a tunnel where you can find marine fossils.
Odelouca River: A tributary to the Arade River and a haven for wildlife, the river offers a scenic landscape you can visit for hiking, wildlife photography, camping, and similar activities. You can also go fishing or kayaking in the lake. If you're lucky you might catch a glimpse of an Iberian Lynx which this place is famous for.
Museu Municipal de Arqueologia de Silves: this museum is the custodian of the archaeological findings from the city and the whole region. The museum possesses remains especially from the castle as well as the Cerro da Rocha Branca archaeological site. Visit this museum for more insight on these archaeological remains and trade routes from previous civilizations.
Ideas Do Levante: Visit this place where various shows for opera, art, culture, photography, dance, cinema, theatre, music, wellness, and cultural marketing are hosted.
Things to see not far from the Silves, Portugal
There are many neighboring towns and places in the surrounding areas that you could visit.
Forte da Ponta da Bandeira: This 17th-century historical landmark is located beyond the walls of the municipality of Lagos. This naval fortress was used for the defense of the city. The fortress has a chapel, a panoramic view, a restaurant with live music and delicious local cuisine. There are art exhibitions hosted here. It is also home to one of the most traditional celebrations of Lagos; the 29th Swim. It is located 36.1 km (22 Miles)

from Silves.

Museu Municipal Dr. Jose Formosinho: A local history museum located in the annex of the Church Igreja de Santo Antonio. The museum educates people about the local history of the town and the church through archaeological and art exhibits. You can learn a lot about Lagos here, it is the neighboring municipality of Silves. This Museum is located 39.5 km (25 Miles)

from Silves.

Serra de Monchique: It is a chain of mountains with an astonishing view of the greenery and landscape from the top. The highest peak is FOIA Peak. At its highest point, it has a height of . You should try hiking on a pleasant sunny day to test your hiking skills. The peak is located 33.4 km (21 Miles)

from Silves.

Rota Vicentina: Listed as one of the most beautiful coasts in Europe, Rota Vicentina has a network of hiking trails, numerous villages, and lakes with centuries of history. You can visit this place to spend a nice day in a peaceful atmosphere. You can also go for a swim or just enjoy fishing after a hike. It is located 88.8 km (55 Miles)

from Silves.
Activities in Silves, Portugal in the fall, winter, or spring
There are lots of fun activities you can participate in during your visit to Silves. Some of them include:
Visit Castle of Silves: Visit the castle to get educated or acquainted with the history of the ancient city of the Silves. You will learn the historical significance of this region.
Kayaking/Canoe: You can rent a kayak or canoe and visit the Odelouca River and other parks to enjoy nature and witness beautiful views.
Walking tour of the city: You can take a walking tour of Silves with a tour guide on the cobbled streets. If you have a camera, you can take photos of the beautiful historical infrastructure of the city and you can also try a variety of delicacies.
Scuba Diving: You can take scuba diving lessons and discover the beautiful marine life underwater with a large and uninterrupted Atlantic coastline.
Sighting of Iberian Lynx: Get a chance to watch the Iberian Lynx in the wild of the Odelouca River.
Hiking: Visit the Odelouca River, Rota Vicentina, and similar attractions for a great hiking experience with mind-blowing landscapes.
Spa & Fitness Clubs: There are various health clubs nearby along with spas. You can visit these clubs for quality time and take part in yoga exercises. It is easy to find yoga instructors
Visit Praia Nova: Visit Praia Nova for beachcombing and go to the tunnel with the beach to find the marine fossils. Take a look at the promontory on the beach.
Fishing: You can visit Odelouca River, Rota Vicentina, and similar charters for fishing.
Golf: Spend a nice day golfing in the Silves Golf and nearby golf clubs in town or on other islands.
Visit the other beaches: Visit the other beaches of Silves and Lagos each with its own uniquely beautiful features.
Visit the other Municipalities: Visit Lagos and other neighboring municipalities of Silves to find more attractions and learn about the history of the Algarve region.
Visit Ideias Do Levante: Visit this place and spend some quality time to appreciate the splendid opera theatre, photo gallery, dance performances, and cultural performances.
Shopping + Restaurants. Are they open in the fall, winter, or spring?
You will find a lot of fresh produce markets in Silves. You can check out Municipal Market Silves. The vendors gather at the marketplace from 7 AM to 2 PM every Monday to Saturday. You can find a wide variety of freshly picked fruits, vegetables, and other fresh farm products. You can also get fresh meat, seafood, and tantalizing delicacies from the market. Visit the Estudio Destra for custom made ceramic products. The products range from lamp bowls, vases, and more.
Algarve is popular for its cuisine. For starters you can try, Marinated Carrots popularly known as Zanahorias Aliñadas, it is usually served with olives, before the meal. A Portuguese staple "Bifana" is enjoyed as a snack, it is made of bread roll filled with marinated pork. "Pastel de Nata" is perfect for those who have a sweet tooth. When it comes to seafood, "Bacalhau", "Robalo", "Dourado", "Cataplana" and much more are popular in the streets of the old walled town. You can enjoy all these delicacies in the restaurants of Silves at affordable prices.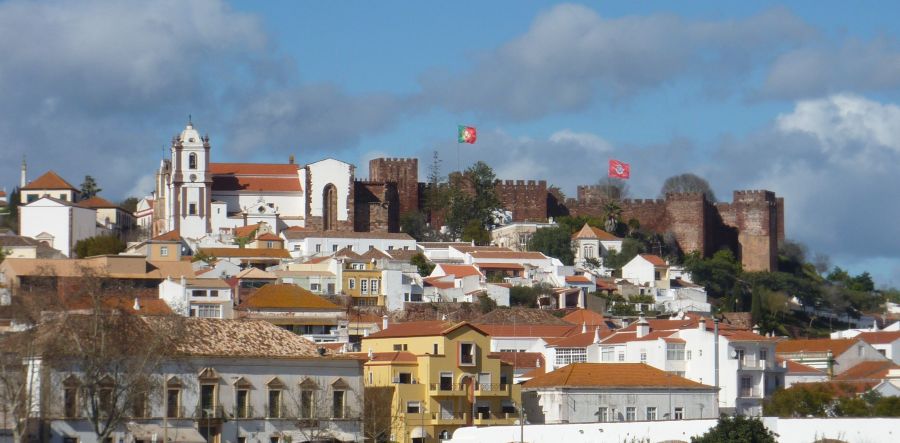 Transport
There is no bus station in Silves, the buses depart from the south side of the town close to the Rio Arade and the tourist information office. Bus tickets are purchased from the bus driver. You can choose the bus service for traveling to the neighboring municipalities or other cities. The bus service is unavailable for travel within town. Taxi services can be used to travel in town.
There is a Silves Train Station located in a small village called Silves Gare. You can walk if you leave early for the station or take a taxi to reach even quicker.
The nearest international airport to Silves is Faro Airport (FAO) located 63.1 km (39 Miles) from Silves. There are various airport shuttle services available which you can use and you can also take a taxi or a bus to reach the airport or get to your residence from the airport.
Health
In Silves, public and private health facilities are located in the town and are easily accessible. The health sector is perfectly suited for anyone who walks in with a problem. 24/7 emergency is available in hospitals. Emergency cases are handled well. You can find some of the most significant healthcare centers below:
Accommodation
There are several different rental companies present in Silves, whether you're looking for an apartment, cottage, or a villa. Some of the most popular companies that are commonly used include:
These prominent websites and other websites connect you to the local real estate agents in Silves. You can rent 1-bedroom and 1-bath with rates starting from per month.
Winter Camping
Camping Canelas: It costs between €22 (approx. $23, £19, $32 CAD, $35 AUD) for camping, including the facilities. You can visit this website for more information (www.camping-canelas.com).
RV/Campers/Motorhome
Motorhome Park Silves: There are 43 sites available and the costs vary according to the month. It costs €8.50 (approx. $9, £7, $12 CAD, $13 AUD) around November including facilities and €9 (approx. $9, £7, $13 CAD, $14 AUD) in December. You can visit their website for more information (www.algarvemotorhomepark.com).
Packing List
Weather: The fall, winter, and spring weather in Silves (Portugal) will normally be chilly during the day and cold during the night. Of course in the fall and spring it will be warmer than in the winter. You have to pack accordingly.

Warm clothing: Even when you go to a warm location like Silves (Portugal) you should not forget to take some things with you for your trip back home. When you return you are adapted to the warmer weather and need something to protect you from your hometown temperatures.

Consider the Weather: Always look at the type of weather in Silves (Portugal). Things like humidity, wind, and rain do not show up in the temperature graph but can have a great impact on your wardrobe. There are several sites with long term forecasts and climate information. Is there often a short afternoon downpour like in the tropics, you maybe need to take a strong umbrella and shoos that can cope with the rain. If there is often a lot of wind you might need a more wind-resistant coat.

Check the local Shopping options: Try to find information about the local shopping options near your location in Silves (Portugal). Are there stores where you can buy all your daily supplies, or are some things difficult to get? For some more remote locations, the options can be limited. If a certain item is really important for you might need to take it with you.

Look at the Local Culture: The local culture in Silves (Portugal) can impact your wardrobe. If most activities are in more upscale locations you might take some more appropriate clothes with you. Or travelling if you travel to certain countries women need to cover themselves in certain areas.

Amenities: Know what's Included in your house or apartment. Is there a coffee maker, a toaster, a washer and dryer, an iron, what is in the kitchen, what kind of towels are there? Things that are there means you do not have to take them with you. A furnished apartment or house can mean something from a few pieces of furniture to a well-stocked place with all the things you have at home. But most of the time your rental will not be stocked.

Mix and match: Wear layers so you can use your wardrobe more efficiently. And do not worry about wearing something more often, probably only you will notice this.

Important for you: If there is something that is really important for you that you want to have present in your house or apartment, take it with you. This can be something like a special knife for the kitchen, or a small mirror that you use in the morning. You can also purchase it locally if it is not that expensive.

Pet supplies: If you take your pet with you don't forget to take supplies for a few days with you. And enough medication, vitamins, or other supplies if you can not purchase them in Silves (Portugal) locally.

Food: Don't take a lot of food with you. Only when there is something you really can not live without you, and it is not too heavy you could consider taking it with you.

Towels: Not all locations include bigger towels for the swimming pool or a visit to the beach. If you have to take them and don't have a lot of room you can buy some big thin towels.

Office supplies: Normally you will not find any office supplies in your house or apartment. If you think you will use them you could pack some supplies like a scissor, notepaper, envelopes, some pens, and more depending on your needs.

Limit yourself: Don't take too many shoes and jackets, you will not need them that often.

Best-fitting: Bring your favorite and best-fitting items that can multi-function

Washer: Do you have a washer and dryer onsite, you don't need to pack a lot of clothes
Clothing
Basics
Casual
Smart
Footwear
Toiletries
Beauty
Hygiene
Clothing
Basics
Casual
Outdoor
Footwear
Accessories
Toiletries
Medicine
Miscellaneous
Other
Toiletries
Beauty
Hygiene
Hair
Other
Medicine
Miscellaneous
Technology
Travel and Free time
Travel
Free time
Important
Documents
Money
Other locations close to this location:
Travelers' Map is loading...
If you see this after your page is loaded completely, leafletJS files are missing.
If you have any additions, or comments on the content on this page, please use our contact form to let us know.
Detailed weather during the year for Silves Portugal
What to do during the year in Silves Portugal