Dallas lies along the Trinity River in the state of Texas. It is a city rich in history and has stunning architecture. The city has been favored by many people over the years, due to its splendid atmosphere and friendly weather conditions, making it a perfect winter destination for snowbirds. Dallas is well-developed and home to several interesting museums that highlight the different aspects of its fascinating history. Today, it is listed as one of the most advanced cities of Texas with its intriguing vibe.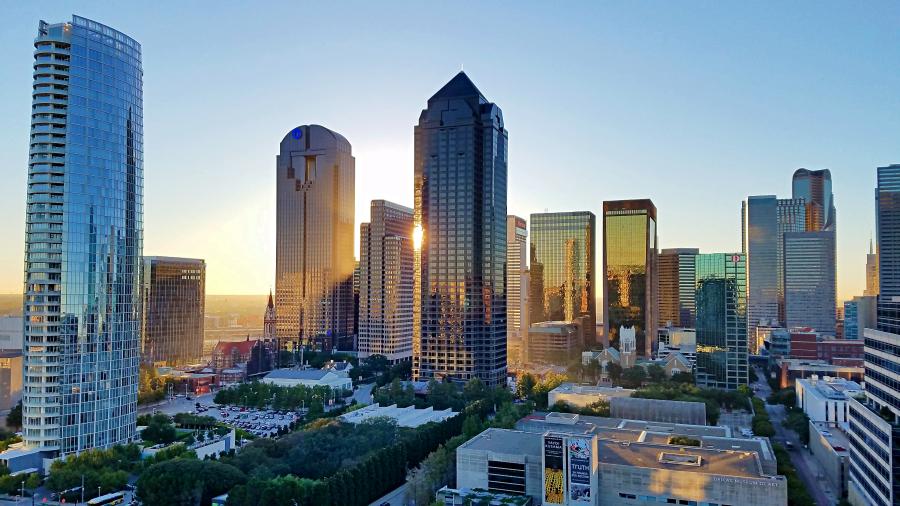 Why should people visit during the winter?
Winter in Dallas is mild with brief cold spells, whereas the summer is hot with moderate-to-high humidity. It is a busy city bustling with energy. Since winter is very pleasant in Dallas, all the recreational areas are fully operational and waiting to be explored by the winter visitors. You can spend your days uncovering the grand history of the city at the museums or admiring the beautiful botanical gardens and architectural structures. The city is extremely entertaining, it demands to be explored.
Climate
Dallas is located 131 meter (430 feet) above sea level and experiences the best winter months one could ask for. The temperature rarely goes below 37°F (3°C) or above 79°F (26°C) in winter. It is recommended to include heating in your accommodation for cold nights. You can get a good deal of sun during the day time and there is minimal rain during winters.

Things to see in Dallas, Texas
Dallas is an important snowbird location. There are many places that you can visit in the area. Some of these include:
Perot Museum of Nature and Sciences: This extraordinary building and outdoor space serve as a living science lesson, offering provocative illustrations of engineering, technology, and conservation. The five floors house-11 permanent exhibit halls and contain state-of-the-art video and 3-D computer animation.
Old Red Museum: Dedicated to inspire and educate visitors on the rich and varied cultural, economic, political, and social history of the area, the Old Red Museum serves as a symbol of the Dallas heritage. Constructed in 1892, the beautifully restored Old Red Courthouse contains some of Dallas' most fascinating historical artifacts.
Texas Discovery Gardens: Texas Discovery Gardens is a 7.5-acre organic botanic garden featuring native and adapted plants. The Rosine Smith Sammons Butterfly House and Insectarium transport you to a tropical rainforest, complete with hundreds of free-flying butterflies.
Irving Arts Center: The performing and fine arts community in Irving embraced a new home in 1990 with the completion of the Irving Arts Center. The Arts Center features two fully-equipped theaters, four galleries: meeting, classroom, reception and rehearsal facilities, and a verdant sculpture garden.
George W. Bush Presidential Center: The George W. Bush Presidential Center is a state-of-the-art facility on the campus of Southern Methodist University in Dallas, Texas. It is home to the George W. Bush Library and Museum and the George W. Bush Institute.
Things to see not far from Dallas, Texas
There are many neighboring towns and places in the surrounding areas that one can visit.
Texas Motor Speedway: It is located 37 Miles (60 km) from Dallas. With speeds approaching 200 mph, Texas Motor Speedway is currently the fastest track on the NASCAR circuit. "The Great American Speedway", as it is presently called, has an estimated capacity of 191,122.
Terrell: It is located 24.6 Miles (40 km) from Dallas. Terrell is a historic railroad town just 32 Miles (51 km) east of Dallas. The area features many monumental homes from the Victorian and Revival era.
Kimbell Art Museum: It is located 35.1 Miles (56 km) from Dallas. It is an international art museum in Fort Worth. The museum houses an extensive collection of which includes the works of many European Masters. It began as the private collection of Kay and Velma Kimbell.
Bureau of Engraving and Printing: It is located 39.4 Miles (63 km) from Dallas. The Bureau of Engraving and Printing's Western Currency facility is one of the two mints in the United States. Take a free 45-minute guided tour on weekdays and watch how money is printed, while learning all about the history of American money and listening to stories about the various money designs.
Activities in Dallas, Texas in the winter
When it comes to finding a good activity for self-entertainment, Dallas has a number of options available.
Escapology: Solve a plethora of complex puzzles and interact with people.
Celebration Center: Visit the entertainment center and enjoy indoor and outdoor activities for all ages.
Walk around the city: The best way to explore Dallas is on foot. Its rich history is engrained in every nook and cranny, you would not want to miss out on anything.
Big D fun: Enjoy Dallas sightseeing on a hop-on trolley with 16 stops.
Helicopter tours: Catch a helicopter tour of the city of Dallas.
Nightlife: Dallas has one of the best nightlife. You can visit multiple places, like the foundation room, to experience undeniable fun and excitement.
Medieval Times Dinner & Tournament: There is so much this event has to offer that you would never want to miss it.
Festivals: Be a part of festivals like Kwanzaa Fest and lights all night festival in Dallas that happen in winter.
Dallas Party Bike: One of the best ways to enjoy a tour around Dallas is through the party bike. You get to meet people, see the incredible history and taste the delicacies of Dallas.
Yoga Retreats: Enroll for top-class fitness and yoga retreats in Dallas to help you stay healthy.
Golf: Play golf at one of the most exquisite golf courses, Cedar Crest Golf Course. It has an 18-course ground and is one of the best in the city.
Day trips to other cities: There are many places worth exploring outside Dallas. You can visit the nearby preserves as well.
Shops & Restaurants. Are they Open in winters?
Dallas Farmers Market is an open-air pavilion where you can shop from regional vendors who grow, raise, make, and produce food. You'll find a blend of farmers with seasonal produce grown in this climate, ranchers with naturally raised meats, cheese, eggs and honey, and food artisans who make bread, canned, and regional/international foods. Texas Treasure and Wild West are some of the best shops to purchase souvenirs for your friends and family.
Dallas is also known as the art district thus culinary art is also a part of Dallas history. The frozen margarita and German Chocolate Cake were invented and originated in Dallas. Apart from these, some famous Texan foods are must-haves in Dallas like fried chicken steak, barbeque, Tex-Mex, and Chile con queso.
Transport
Dallas has both railway trains and metro rails available for travel. For railway trains, Amtrak operates in Dallas. You can visit Amtrak's website to check the schedule, see availability, and even book tickets for your rides. Trains are best for inter-city travels. DART Light Rail, is the metro rail in Dallas, and its suburbs are owned and operated by Dallas Area Rapid Transit. The system comprises 93 Miles (150 km). These are the lines that operate in this system–the Red Line, the Blue Line, the Green Line, and the Orange Line.
DART is the bus service that operates in Dallas. It has 14 bus transfer facilities available. The schedule starts at 5 am. D-Link is a free bus service in Downtown Dallas. It will take you on a loop of Dallas to get you to the sights and sounds of the downtown areas. There is also a trolley system in Dallas. The M-Line trolley system connects the West Village in Uptown with Downtown.
Dallas/Fort Worth International Airport and Dallas Love Field Airport (DAL) are both Dallas airports. You can book flights for either of the airports. You can use the DART rail system to get from the airport but it takes 50 minutes to reach your destination. Airports have their free shuttle services too. You can take a bus or taxi as well.
Health
You can find some high quality and up-to-scale hospitals and clinics in Dallas. There are both private and public hospitals and clinics available. A 24/7 emergency is available in most hospitals. You can book your appointments through the hospital websites as well. Some hospitals provide home care services or you can also contact clinics that solely operate with home care facilities. Doctors are cooperative and deal carefully with all their patients. The following are some of the best healthcare centers:
Accommodation
A good number of real estate companies work in Dallas. You can easily rent a nice small apartment for $950 (approx. €800, £715, $1239 CAD, $1299 AUD)/month. There are multiple websites that you can explore for the perfect second home. Some major operators in Dallas are: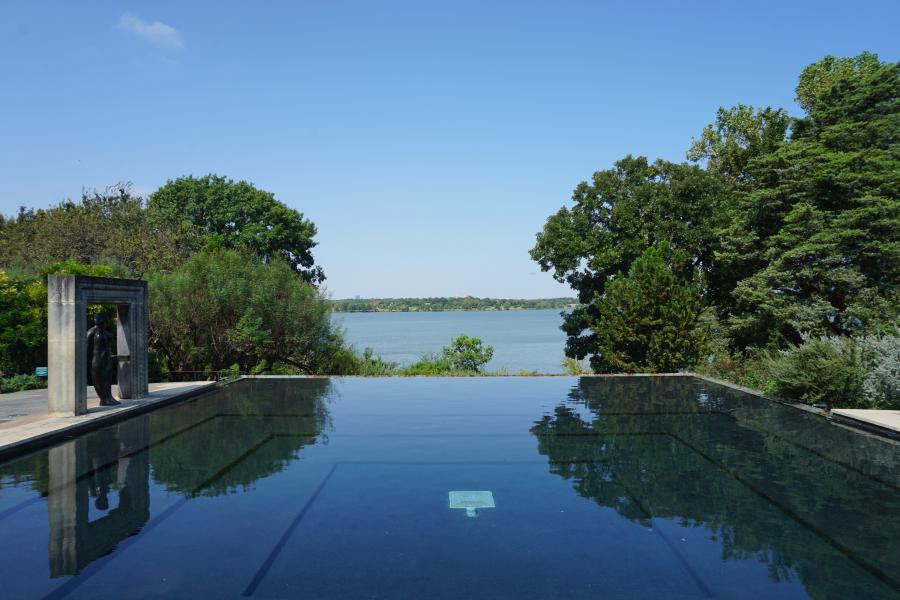 RV/Campers/Motorhome
There are many RV sites available within the city but most of them do not have a website. The nearest ones with adequate space are:
Trickle Creek Ranch: It has 6 RV sites with all the facilities. Prices start from $36 (approx. €30, £27, $46 CAD, $49 AUD) per night. (https://www.hipcamp.com/)
Cedar Ridge Mobile Home & RV Park: 47 full sites available for RV or motor homes. All modern facilities are available. Prices start from $100 (approx. €84, £75, $130 CAD, $136 AUD) per night. (https://www.cedarridgemhrvpark.com/)
An important camping site in the area is the Lake Lavon Field Campsite which has rates starting from $50 (approx. €42, £37, $65 CAD, $68 AUD) per night. You can visit their website for more information. (https://windypointpark.com/)
Packing List
Weather: The winter weather in Dallas (Texas) will normally be chilly during the day and cold during the night. You have to pack accordingly.

Warm clothing: Even when you go to a warm location like Dallas (Texas) you should not forget to take some things with you for your trip back home. When you return you are adapted to the warmer weather and need something to protect you from your hometown temperatures.

Consider the Weather: Always look at the type of weather in Dallas (Texas). Things like humidity, wind, and rain do not show up in the temperature graph but can have a great impact on your wardrobe. There are several sites with long term forecasts and climate information. Is there often a short afternoon downpour like in the tropics, you maybe need to take a strong umbrella and shoos that can cope with the rain. If there is often a lot of wind you might need a more wind-resistant coat.

Check the local Shopping options: Try to find information about the local shopping options near your location in Dallas (Texas). Are there stores where you can buy all your daily supplies, or are some things difficult to get? For some more remote locations, the options can be limited. If a certain item is really important for you might need to take it with you.

Look at the Local Culture: The local culture in Dallas (Texas) can impact your wardrobe. If most activities are in more upscale locations you might take some more appropriate clothes with you. Or travelling if you travel to certain countries women need to cover themselves in certain areas.

Amenities: Know what's Included in your house or apartment. Is there a coffee maker, a toaster, a washer and dryer, an iron, what is in the kitchen, what kind of towels are there? Things that are there means you do not have to take them with you. A furnished apartment or house can mean something from a few pieces of furniture to a well-stocked place with all the things you have at home. But most of the time your rental will not be stocked.

Mix and match: Wear layers so you can use your wardrobe more efficiently. And do not worry about wearing something more often, probably only you will notice this.

Important for you: If there is something that is really important for you that you want to have present in your house or apartment, take it with you. This can be something like a special knife for the kitchen, or a small mirror that you use in the morning. You can also purchase it locally if it is not that expensive.

Pet supplies: If you take your pet with you don't forget to take supplies for a few days with you. And enough medication, vitamins, or other supplies if you can not purchase them in Dallas (Texas) locally.

Food: Don't take a lot of food with you. Only when there is something you really can not live without you, and it is not too heavy you could consider taking it with you.

Towels: Not all locations include bigger towels for the swimming pool or a visit to the beach. If you have to take them and don't have a lot of room you can buy some big thin towels.

Office supplies: Normally you will not find any office supplies in your house or apartment. If you think you will use them you could pack some supplies like a scissor, notepaper, envelopes, some pens, and more depending on your needs.

Limit yourself: Don't take too many shoes and jackets, you will not need them that often.

Best-fitting: Bring your favorite and best-fitting items that can multi-function

Washer: Do you have a washer and dryer onsite, you don't need to pack a lot of clothes
Clothing
Basics
Casual
Smart
Footwear
Toiletries
Beauty
Hygiene
Clothing
Basics
Casual
Outdoor
Footwear
Accessories
Toiletries
Medicine
Miscellaneous
Other
Toiletries
Beauty
Hygiene
Hair
Other
Medicine
Miscellaneous
Technology
Travel and Free time
Travel
Free time
Important
Documents
Money