Spend Your Fall, Winter, or Spring in Antigua And Barbuda: in Antigua and Barbuda A Good Snowbird Location?
Comprised of the two major islands of Antigua and Barbuda as well as a few other smaller islands, this sovereign state is located in the West Indies between the Atlantic Ocean and the Caribbean Sea. The majority of the island people live in Antigua where the capital city is also located. Antigua and Barbuda are part of the lesser Antilles which was colonized by the British and remains part of the commonwealth to this day.
The island of Antigua was originally inhabited by the Ciboney people of Amerindian descent. Evidence shows that the island has supported human life since 3100 BC including the Arawak speaking Saladoid people who were farmers that grew crops like the famous black pineapple. Later on, the island was also inhabited by the Caribs. After mostly being used as an export town, towards the 20th century after gaining its independence the country turned it's eye more towards tourism and attracting visitors to enjoy the beautiful scenery and amazing attractions the country has to offer.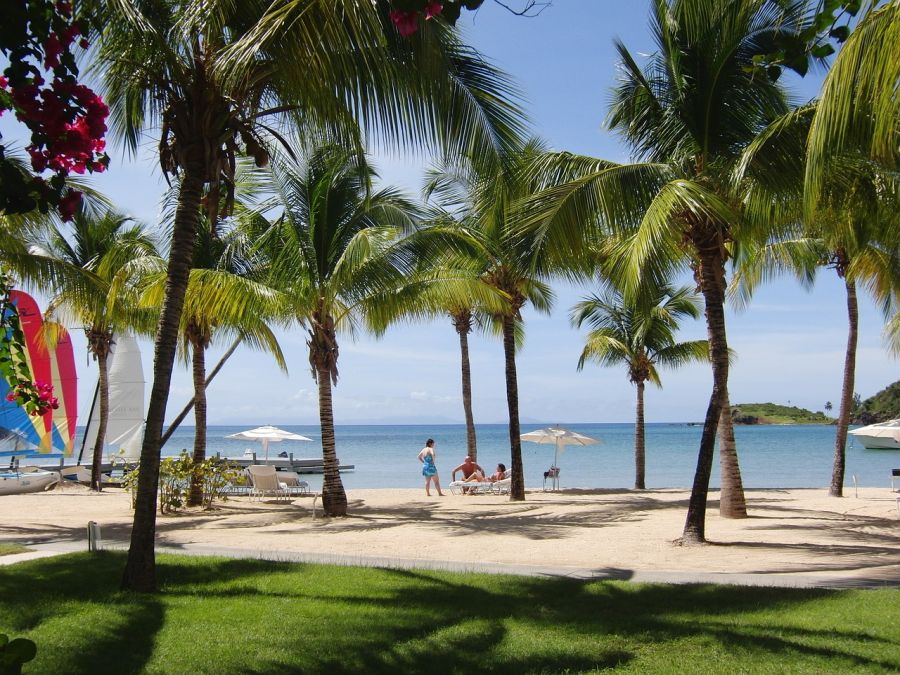 Why should people visit during the fall, winter, or spring?
Winter is a great time to visit the twin paradises of Antigua and Barbuda. The crystal clear waters call to millions of visitors yearly and the pinkish beaches are great for relaxing and sunbathing. There are tons of local attractions and historical monuments as well as natural attractions which you can explore and learn more about the history of the islands. The people of Antigua and Barbados are warm and friendly and very welcoming to tourists. The country is also one of the most prosperous in the Caribbean thanks to its offshore financial services as well as its booming tourism industry. The weather is also incredible as it stays warm year-round which is perfect for exploring the island and escaping the cold winter weather back home.
Climate
Antigua and Barbuda have a hot and humid tropical climate. The weather is usually warm year-round although it tends to get cooler and drier during the winter. The northeast trade winds tend to blow with moderate intensity during the winter which makes the weather much nicer and less sultry than it is in the hot and humid rainy season. During the winter, the average weather during the daytime is around 25°C (77°F). The sea always remains warm enough to swim in during the winter with temperatures at 27°C (81°F). The winter period normally does not see hurricanes (the hurricane season is from June to November).

Safety
The islands are generally safe as attacks on tourists are rare however you are still advised to take the necessary precautions as they can be incidences of petty crime theft. Remember to lock doors and windows on rental cars and apartments to avoid break-ins. Snowbirds are also advised to keep their valuable items in a safe and keep wearing of expensive jewelry to a minimum. Only travel around with little amounts of cash enough for a day's activities and stay away from dimly lit or dark areas to avoid getting mugged. Keep a close watch on your devices like phones and cameras and keep your wallets and credit cards safely tucked away at all times. Following these precautions should be enough to ensure your stay on the island is safe and fun.
Communication, Internet, and cellphone in Antigua And Barbuda
The official language spoken in Antigua and Barbuda is English. Snowbirds will have very little trouble reading signs, menus, and notices or conversing with the locals. A large part of the people also speaks the local Antiguan Creole or Spanish. Also, do not be surprised to also hear a slight difference in the accent of people in Barbuda and Antigua.
Check your own carrier about the roaming cost for Antigua And Barbuda. Depending on your plan roaming can be very expensive, and in those cases, we advise winter visitors to purchase a local Sim card. You can either purchase a Flow or Digicel SIM card. Both mobile network provides have similar rates for calls and data and a SIM card will cost around $10 (approx. €9, £8, $13 CAD, $14 AUD)
Snowbird locations in Antigua and Barbuda
English Harbor – located in the south of Antigua, this resort town has all you need to enjoy an amazing stay in Antigua and Barbuda. There are historic sites to see like the pillars of Hercules and some of the best beaches to relax aa well as a bustling nightlife.
Jolly harbor – half an hour away from the international airport, Jolly Harbor is a quiet town on the west coast of Antigua with powder-soft white sandy beaches with lots of activities like golfing and boat tours.
Dickenson Bay – perhaps the most chilled town in Antigua, Dickenson Bay is 20 minutes away from the airport on the northwest coast of the island with calm waters and numerous palm tree-lined beaches. It's a short drive away from the capital city of St.John so you can pop by to shop and see the sights in the city.
Things to see in Antigua And Barbuda
Stingray city – this shallow sandy-bottomed pool is located within a tropical reef a 5-minute boat ride away from Antigua. You can swim with the stingrays, or if you would rather not, you can feed them from the safety of the boat. After spending time with the rays, you can head over to the surrounding reefs for more exploring.
17-mile beach – located on the sleepy Barbuda island, this long stretch of beach with its pink-tinged sands is washed by pale aqua waves.
Nelson's Dockyard National Park – this UNESCO world heritage site is one of the most popular and recognizable attractions in Antigua and Barbuda. It was a British naval dockyard in the 18th century and the only remaining functional Georgian dockyard which has been restored along with a few surrounding historic buildings.
Indian town national park – located on the northeast coast, this park contains a rugged natural limestone archway feature called the devils' Bridge. There are also geysers of water nearby that turn into blowholes when the waves are high which can be exciting to see.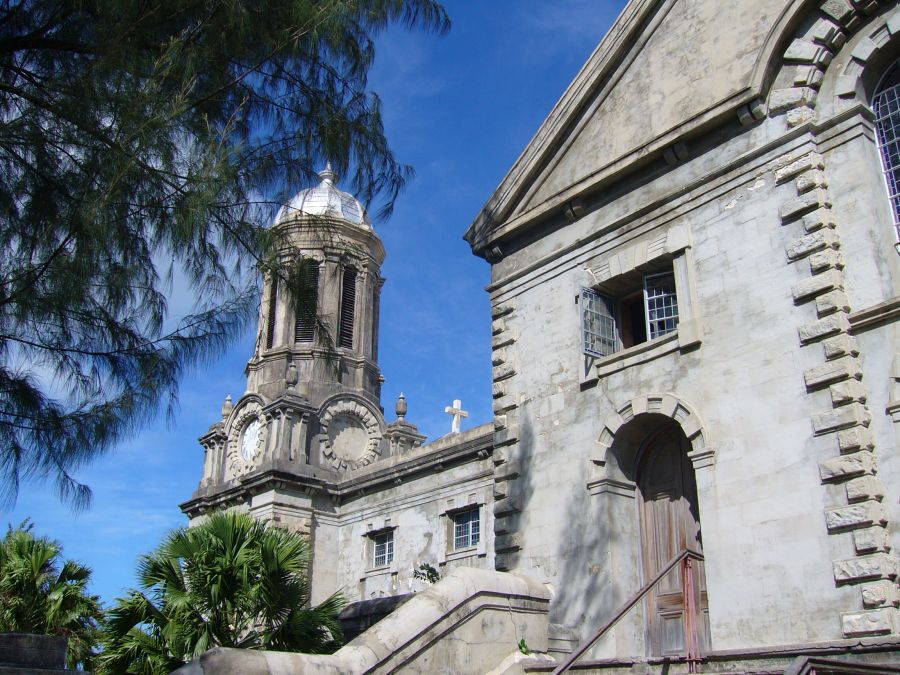 Activities in Antigua And Barbuda during winter
Birdwatching – the Frigate bird sanctuary located in Barbuda is perfect for bird lovers to spend some time watching the largest nesting colonies of frigate birds. The sanctuary is accessible by boat and has over 150 other bird species.
Beaches – Antigua and Barbuda claim to have enough beaches for each day of the year and snowbirds can take their time exploring the many beaches on the island. Relax, sunbathe, and swim to your heart's content.
Visit museums – the island has a well-kept museum that details the history of the island as far back as the 17th century and its geological origin. There are exhibits, ancient tools, pottery, and more on display.
Nature tours – from touring mangroves in kayaks to exploring lush forests and nature trails, there are a number of nature tours that can expose snowbirds to flora and fauna they may have never encountered before.
Shopping + Restaurants. Are they open in the fall, winter, or spring?
Shops and restaurants are open in the winter in Antigua and Barbuda. Shopping in the capital city of St.John is amazing as it is duty-free and there are lots of malls, plazas, and shops with an array of goods to buy. You can also visit a local market to buy souvenirs or supplies you need for your stay. Restaurants serve local favorites as well as intercontinental specials. A lot of restaurants also have outdoor seating so you can relax with a nice cocktail and watch island life go by.
Transport
There is an international airport in Antigua and a landing strip in Barbuda. You will most likely land in Antigua. Helicopter rides can be arranged for Barbuda as well as domestic flights to Montserrat and Barbuda. The airport is a short 15-minute drive away from the capital city of St.John and less than an hour away from other major towns. Shuttle service or taxi can be used to get into the city from the airport. These transport services have fixed prices which can be checked even before you land.
There are buses that go to most areas in town and are the most affordable mean of transportation. These buses tend to only service local routes so it may not be the best idea to use them to get around.
There are also readily available taxis and most of them have fixed rates to the major destinations. Most taxi drives also double as tour guides who point out things as you drive along.
Car rental services are available and can be gotten from the airport or other trusted rental services. The roads are of decent quality and driving is done on the left side is the road. To rent an economy car costs about $27 (approx. €25, £22, $36 CAD, $39 AUD) a day.
Health
Healthcare on the island is majorly financed by the government with primary, secondary, and tertiary healthcare centers scattered around the island. These hospitals and clinics provide basic healthcare for minor ailments and injuries. Doctors and other medical staff are well trained and speak English. There are private hospitals, clinics, labs, and with shorter lines and better infrastructure and services. Snowbirds should remember to travel with comprehensive travel insurance to help offset medical costs.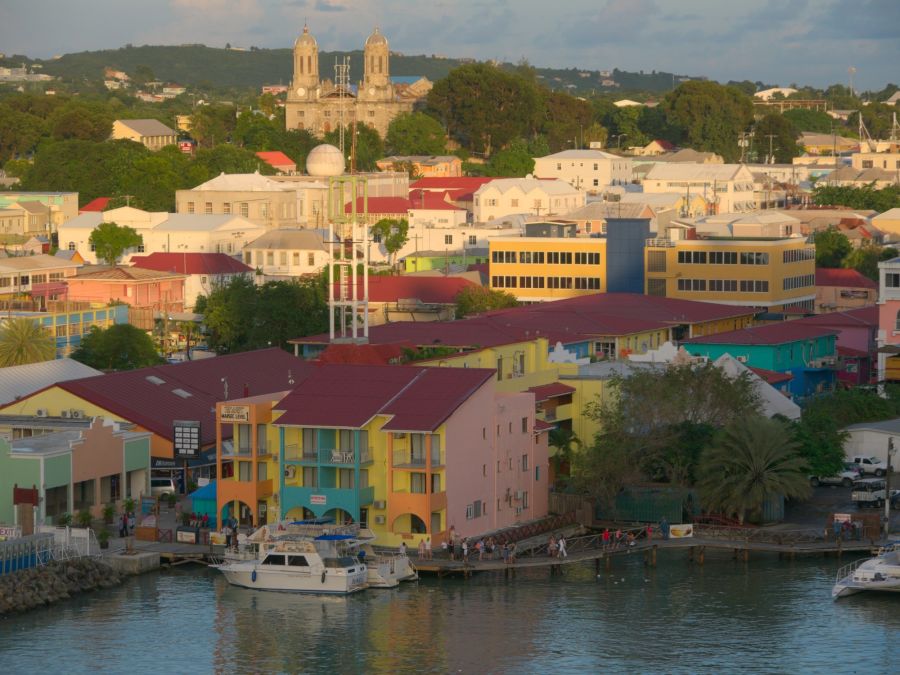 Accommodation
Finding a sublet or short stay apartment in Antigua and Barbuda is relatively easy. There are a number of rental properties available online and you can also tour your preferred area before choosing one you like in person. Expect to pay around $1202 (approx. €1118, £997, $1616 CAD, $1746 AUD) for a three-bedroom in an inexpensive area and around $740 (approx. €688, £614, $995 CAD, $1075 AUD) for a one-bedroom in the same area.
Packing List
Weather: The fall, winter, and spring weather in Antigua and Barbuda will normally be hot during the day and hot/warm during the night. Of course in the fall and spring it will be warmer than in the winter. You have to pack accordingly.

Warm clothing: Even when you go to a warm location like Antigua and Barbuda you should not forget to take some things with you for your trip back home. When you return you are adapted to the warmer weather and need something to protect you from your hometown temperatures.

Consider the Weather: Always look at the type of weather in Antigua and Barbuda. Things like humidity, wind, and rain do not show up in the temperature graph but can have a great impact on your wardrobe. There are several sites with long term forecasts and climate information. Is there often a short afternoon downpour like in the tropics, you maybe need to take a strong umbrella and shoos that can cope with the rain. If there is often a lot of wind you might need a more wind-resistant coat.

Check the local Shopping options: Try to find information about the local shopping options near your location in Antigua and Barbuda. Are there stores where you can buy all your daily supplies, or are some things difficult to get? For some more remote locations, the options can be limited. If a certain item is really important for you might need to take it with you.

Look at the Local Culture: The local culture in Antigua and Barbuda can impact your wardrobe. If most activities are in more upscale locations you might take some more appropriate clothes with you. Or travelling if you travel to certain countries women need to cover themselves in certain areas.

Amenities: Know what's Included in your house or apartment. Is there a coffee maker, a toaster, a washer and dryer, an iron, what is in the kitchen, what kind of towels are there? Things that are there means you do not have to take them with you. A furnished apartment or house can mean something from a few pieces of furniture to a well-stocked place with all the things you have at home. But most of the time your rental will not be stocked.

Mix and match: Wear layers so you can use your wardrobe more efficiently. And do not worry about wearing something more often, probably only you will notice this.

Important for you: If there is something that is really important for you that you want to have present in your house or apartment, take it with you. This can be something like a special knife for the kitchen, or a small mirror that you use in the morning. You can also purchase it locally if it is not that expensive.

Pet supplies: If you take your pet with you don't forget to take supplies for a few days with you. And enough medication, vitamins, or other supplies if you can not purchase them in Antigua and Barbuda locally.

Food: Don't take a lot of food with you. Only when there is something you really can not live without you, and it is not too heavy you could consider taking it with you.

Towels: Not all locations include bigger towels for the swimming pool or a visit to the beach. If you have to take them and don't have a lot of room you can buy some big thin towels.

Office supplies: Normally you will not find any office supplies in your house or apartment. If you think you will use them you could pack some supplies like a scissor, notepaper, envelopes, some pens, and more depending on your needs.

Limit yourself: Don't take too many shoes and jackets, you will not need them that often.

Best-fitting: Bring your favorite and best-fitting items that can multi-function

Washer: Do you have a washer and dryer onsite, you don't need to pack a lot of clothes
Clothing
Basics
Casual
Smart
Footwear
Toiletries
Beauty
Hygiene
Clothing
Basics
Casual
Outdoor
Footwear
Accessories
Toiletries
Medicine
Miscellaneous
Other
Toiletries
Beauty
Hygiene
Hair
Other
Medicine
Miscellaneous
Technology
Travel and Free time
Travel
Free time
Important
Documents
Money
Other locations close to this location:
Travelers' Map is loading...
If you see this after your page is loaded completely, leafletJS files are missing.
If you have any additions, or comments on the content on this page, please use our contact form to let us know.
Detailed weather during the year for Antigua And Barbuda
What to do during the year in Antigua And Barbuda