Panama is a warm tropical country in Central America. It is particularly famous for its 48 Miles (77 km) canal that connects the Pacific Ocean with the Atlantic Ocean. The Canal attracts millions of people each year that are eager to witness the engineering marvel. Its favorable tax laws and affordable lifestyle are a great attraction for tourists.
Asides its resourceful canal, Panama is also known for its beautiful landscapes, rich culture, and a plethora of tourist activities. The official language is Spanish, but English is widely spoken among the locals.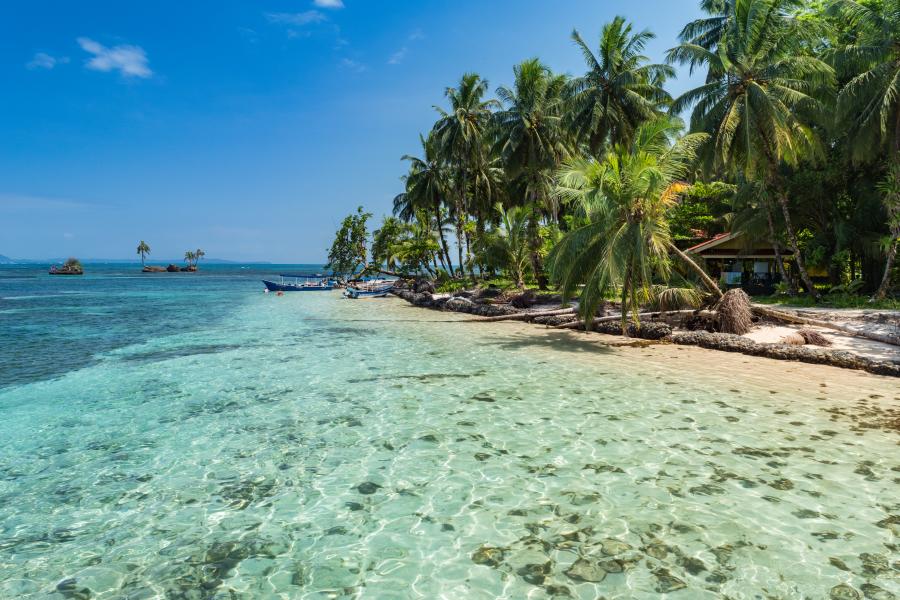 Why should people stay in Panama
With the Panama Canal, Panama has become a hotspot for global shipping and cruise ships. You can travel from the Pacific Ocean to the Atlantic in 3 hours. There is so much to explore in Panama apart from the Panama canal, like golf, watersports, casinos, beach resorts, sports fishing, snorkeling, fabulous bird watching, rainforest tours, white water rafting. The country is still fairly new to the waves of winter visitors and finding short term accommodation might be challenging. However, Panama is quickly adjusting to the potential of the winter tourism market.
Panama city is a growing urban city with lovely neighborhoods, towering buildings, many other ex-pats, and lots to see or do. There is also a very affordable lively restaurant scene that offers some amazing delicacies. You can also enjoy world-class shopping and nightlife. Throughout your stay, the efficient transport system makes it easy for you to get around the country.
Climate
Panama has a tropical climate all year round in the lowlands and temperate climate in the highlands. The average annual temperature at sea level is 27°C (81°F). Panama experiences two seasons; Dry season from December through April, and Rainy season from May through November.

Safety
While Panama is a peaceful country, tourists are advised not to flaunt cash around, or visit secluded areas alone or locations that have a notable crime rate. Also, be watchful of the cars you get into as taxis.
Communication, internet, and cellphone in Panama
Most of the people in Panama City speak Spanish and English too, so communicating would not be a difficult task. But the further you go inland, the less English speaking people you will see, so speaking some Spanish is advised in those reagions.
You can use your mobile phone in Panama without problems, but it is advised to buy a local sim card for your phone, as the roaming cost can be very high.
Wintersun Locations in Panama
Playa Blanca: The southern Panama coastline has got more and more popular in recent years. You will find some of the best resorts with white sand beaches. Only 2 hours from Panama City.
Playa Coronado: Only an hour from Panama City and an easy location to rent a house. You will find many ex-pats there and there are several supermarkets and many restaurants. There is also a fairly new hospital.
San Carlos: Not far from Playa Coronado with fewer ex-pats, but close to the supermarkets and hospital.
Panama City: If you like a bigger city, in or around Panama City you will find many great places. Enjoy the Cinta Costera promenade with its views of the city skyline. Walk from the Banking District to colonial Casco Viejo and experience some of the city's best features along the way.
Things to see in Panama
The Panama Canal: The Panama Canal is the main attraction for many tourists. You can get to see the 48 Miles (77 km) waterway that connects the Atlantic Ocean with the Pacific Ocean.
Panama Viejo: This is the remaining part of the original Panama City, the former capital of the city. It is also known as 'Panama la vieja'. It is located in the current capital's suburbs. It has been a world heritage site since 1997 along with the historical district of Panama.
Casco Antiguo: The Casco Antiguo is the historic district of Panama City. It is also known as Casco Viego or San Felipe. It was built in 1673 after the original Panama city was almost destroyed by pirates in 1671. There are also Churches & Cafes within the district.
Bridge of the Americas: The Bridge of the Americas is a road bridge in Panama that connects the North and South American landmasses. The bridge spans the Pacific entrance to the Panama Canal and was completed in 1962.
Metropolitan National Park: It is a park in Panama City. It is the only wildlife refuge in the city and various bird species and the Geoffroy's Tamarin could be seen there
Amador Causeway: The Amador Causeway is a long stretch of island connector with scenic views of the ocean.
Biomusco: Biomuscois a museum designed by the renowned architect Frank Gehry. It is located on the Amador Causeway in Panama City. The museum focuses on Panama's natural and cultural history, and also emphasizes the role of humans in the 21st Century.
Panama Canal Museum: The museum is devoted to the history of the construction of the Panama canal.
Iglesia de San José: This is a 1670s Church with a golden altar.
Ocean Sun Casino.
Plaza de Francia.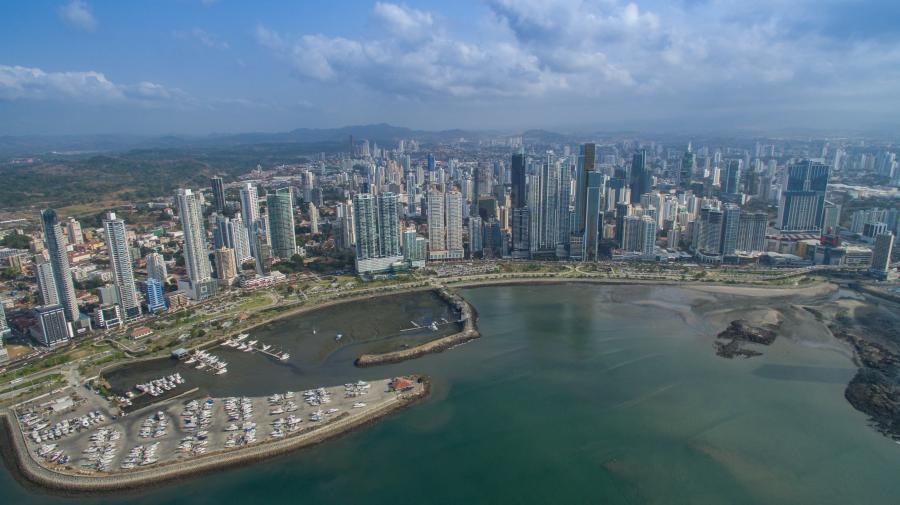 Activities in Panama in the winter
Visits or Tours to Nature reserves & parks: Panama is rich in lots of beautiful nature to explore and experience.
Snorkeling.
Visit one of the Museums.
Exploring the food scene of Panama: there are lots of restaurants that make some amazing dishes that tourists should have a taste of while in Panama.
Beach visits: The coastlines of Panama have lots of beaches that snowbirds can lay back on and take in the beautiful sun and the sound of the ocean.
Shopping: shops across Panama will be open during the winter, so tourists can look around for a perfect souvenir to take back home or something for themselves.
Golfing: If you enjoy playing golf, there are several courses in Panama city and not too far from the capital.
Boat trips and excursions: in nice weather, you can take boat trips or excursions across the oceans.
Fishing.
Experience the nightlife: Panama has a vibrant nightlife, so you could enjoy the famous sultry Panama music and soak up the night scene.
Shopping + Restaurants. Are they open in the winter?
Panama has a large number of restaurants and shops. Famous brands like Gucci, Prada, Hermes, Nike, Cartier, Ralph Lauren, Chanel, Micheal Kors, and many others have shops in Panama City. There are a couple of big malls like the Albrook Mall, Metro mall Panama, Megapolis outlets Panama and other outlets. However, some stores might not be open during winter.
You can also find different kinds of restaurants across Panama. They typically offer outdoor dining, late-night food, and great cocktails. Some restaurants have Spanish cuisine, seafood, take away food, American and European style dishes.
Please note that the further you go from Panama City or David, the less you will find good shopping opportunities and other conveniences.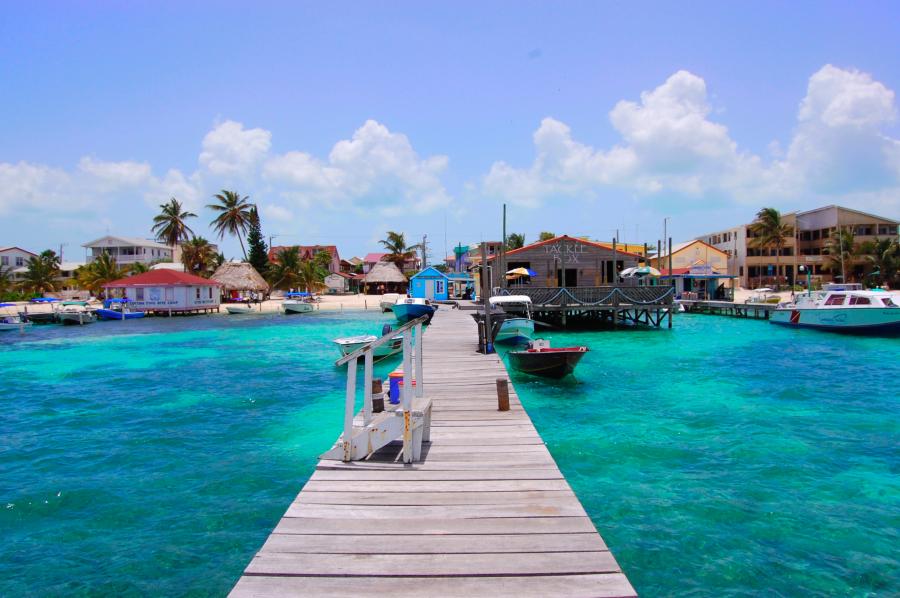 Transport
Panama is a small country, and it has a very good transportation system. By taxis, buses, or small planes, it is quite easy to get around to most places quickly, and without stress. The roads around Panama are in great shape too. The country's main highway, the Interamericana (Interamerican Highway) is easy to navigate and it connects the west to the east.
If you are interested in the cheapest way to explore Panama, buses are the right choice. They are usually efficient and comfortable enough. Rental cars are perfect if you're interested in exploring Panama on your own. Visitors with their home country's license can drive for 90 days.
Domestic flights are the quickest way to get to many parts of Panama, especially remote areas like the San Blas Islands and Pearl Islands. The longest flight within Panama could take an hour maximum, but domestic flights make several stops along the way. Panama's main domestic airport is the Aeropuerto Marcos A. Gelabert, in Panama City. It is near the Albrook Mall and Bus terminal. It is also not far from Downtown. Most flights start and end here. There are also a reasonable number of international airports in Panama; the main airport is the Tocumen International Airport, while others Albrook Marcos A. Gelabert Airport, Scarlett Martinez International Airport, Enrique Adolfo Jimenez International Airport, Howard AFB, etc.
Panama has only one passenger rail line, the Panama Canal Railway. The line runs between Corozal (Just outside downtown Panama city) and Colon. The train ride gives good views of Panama and it runs parallel to the Panama Canal. It is advisable to have a taxi or tour guide waiting to pick you up at the Colon station because Colon is unsafe.
Generally, transportation in Panama is cheaper and more convenient than many people will expect and the country's small size is one of the main factors for this.
If you plan to rent a car please be aware that while you can stay in the country for 180 days, you can only drive with your U.S. license for 90 days.
Health
Panama has a quality healthcare system that is affordable. The hospitals and clinics are conveniently located across the country. The small size of the country makes it easy for you to reach a modern facility in no time at all, no matter where you live. Most of the doctors are internationally trained and can speak English.
Panama city has many facilities, and four of the major private hospitals in the region, are considered to be among the best. They include Centro Medico Paitocla, Hospital Nacional, Clinicia Hospital San Fernando, and Punta Pacifica (Affiliated to John Hopkins Hospital).
Dentistry in Panama is also a major attraction to the country. The facilities and doctors at these various clinics and hospitals across Panama are similar to the services you will get in the U.S or Canada.
The cost of healthcare is relatively on the low side.
Please note that the further you go from Panama City or David, the fewer medical services you will find. Also expect not many people to speak English in those regions.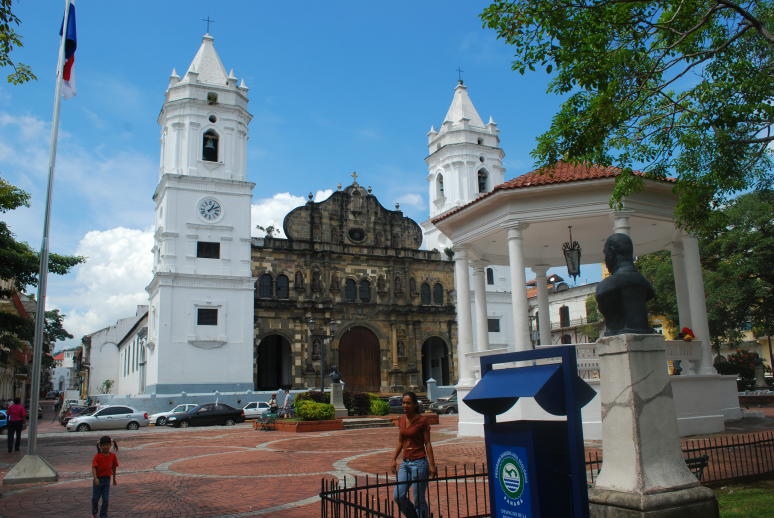 Accommodation
Panama is not short on apartments and rentals for long stays.
Prices for apartments are expected to start from as low as $350 (approx. €293, £262, $454 CAD, $475 AUD) per month for a regular apartment.
For around $875 (approx. €733, £656, $1137 CAD, $1187 AUD) monthly you can get an apartment in the city center.
Apartments and homes that are luxurious with perks like a pool, amazing views, and other amenities, can be priced at $1000 (approx. €838, £750, $1299 CAD, $1357 AUD) to almost $2000 (approx. €1677, £1500, $2599 CAD, $2714 AUD) a month.
Packing List
Weather: The winter weather in Panama will normally be hot during the day and hot/warm during the night. You have to pack accordingly.

Warm clothing: Even when you go to a warm location like Panama you should not forget to take some things with you for your trip back home. When you return you are adapted to the warmer weather and need something to protect you from your hometown temperatures.

Consider the Weather: Always look at the type of weather in Panama. Things like humidity, wind, and rain do not show up in the temperature graph but can have a great impact on your wardrobe. There are several sites with long term forecasts and climate information. Is there often a short afternoon downpour like in the tropics, you maybe need to take a strong umbrella and shoos that can cope with the rain. If there is often a lot of wind you might need a more wind-resistant coat.

Check the local Shopping options: Try to find information about the local shopping options near your location in Panama. Are there stores where you can buy all your daily supplies, or are some things difficult to get? For some more remote locations, the options can be limited. If a certain item is really important for you might need to take it with you.

Look at the Local Culture: The local culture in Panama can impact your wardrobe. If most activities are in more upscale locations you might take some more appropriate clothes with you. Or travelling if you travel to certain countries women need to cover themselves in certain areas.

Amenities: Know what's Included in your house or apartment. Is there a coffee maker, a toaster, a washer and dryer, an iron, what is in the kitchen, what kind of towels are there? Things that are there means you do not have to take them with you. A furnished apartment or house can mean something from a few pieces of furniture to a well-stocked place with all the things you have at home. But most of the time your rental will not be stocked.

Mix and match: Wear layers so you can use your wardrobe more efficiently. And do not worry about wearing something more often, probably only you will notice this.

Important for you: If there is something that is really important for you that you want to have present in your house or apartment, take it with you. This can be something like a special knife for the kitchen, or a small mirror that you use in the morning. You can also purchase it locally if it is not that expensive.

Pet supplies: If you take your pet with you don't forget to take supplies for a few days with you. And enough medication, vitamins, or other supplies if you can not purchase them in Panama locally.

Food: Don't take a lot of food with you. Only when there is something you really can not live without you, and it is not too heavy you could consider taking it with you.

Towels: Not all locations include bigger towels for the swimming pool or a visit to the beach. If you have to take them and don't have a lot of room you can buy some big thin towels.

Office supplies: Normally you will not find any office supplies in your house or apartment. If you think you will use them you could pack some supplies like a scissor, notepaper, envelopes, some pens, and more depending on your needs.

Limit yourself: Don't take too many shoes and jackets, you will not need them that often.

Best-fitting: Bring your favorite and best-fitting items that can multi-function

Washer: Do you have a washer and dryer onsite, you don't need to pack a lot of clothes
Clothing
Basics
Casual
Smart
Footwear
Toiletries
Beauty
Hygiene
Clothing
Basics
Casual
Outdoor
Footwear
Accessories
Toiletries
Medicine
Miscellaneous
Other
Toiletries
Beauty
Hygiene
Hair
Other
Medicine
Miscellaneous
Technology
Travel and Free time
Travel
Free time
Important
Documents
Money