Spend your fall, winter, or spring in Alanya, Turkey: Is Alanya a good snowbird location?
Alanya is located on the southern coast of Turkey and offers a unique blend of culture and history. This seaside town sits in the center of the Turkish Rivera and is popular among tourists for its scenic beauty and beautiful weather. You can enjoy the festivity of the city even in winters and engage in multiple outdoor activities as there are plenty of sights worth visiting in the area. If you're looking forward to a laid-back and peaceful winter time, Alanya is just the place for you.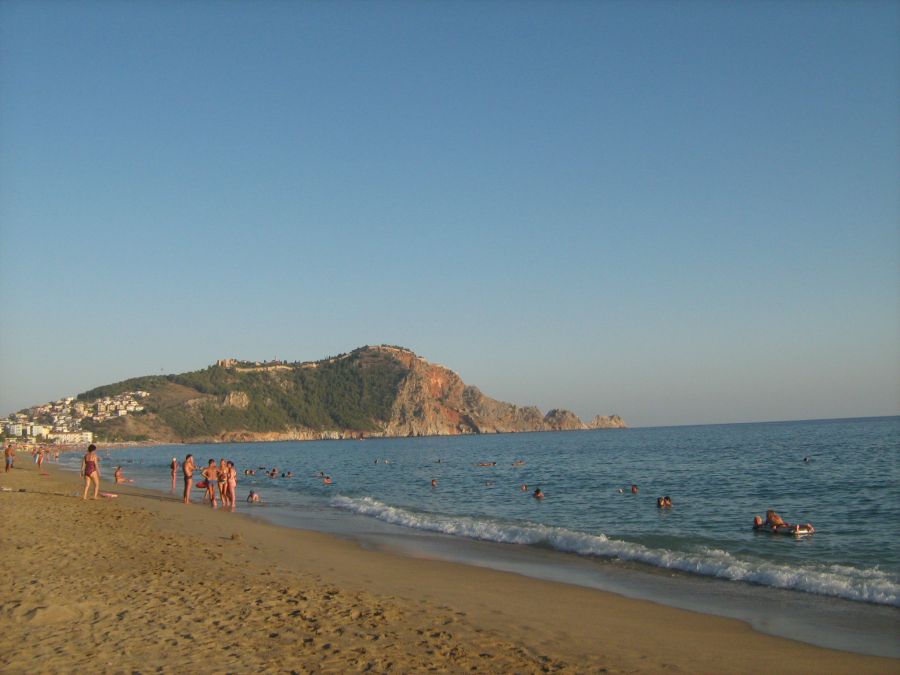 Why should people visit during the winter?
Winters in Alanya are mild, which makes it perfect for the snowbirds to explore the city under the warm winter sun. There are incredible places for you to see and less crowd makes it a lot easier for the curious traveler during this season. You can visit all the historic sites and take part in the winter festivity of the town. There are several activities available for the snooping snowbird, making Alanya the perfect winter destination.
Climate
Alanya is located close to the sea and experiences hot, humid summers and mild and wet winters. The average winter temperature stays around 17°C (63°F) with January being the coldest month. January also has to most rain, but there will be enough nice sunny days as well. Nights can be colder, so it is advised to pack appropriately.

Things to see in Alanya, Turkey
Alanya is a beautiful city with numerous sightseeing destinations. Here is a list of some of the best places you can visit during winter:
Alanya Castle: This outstanding landmark dates back to the 13th century and has a unique, prodigious structure which looks down upon the city. Today, it is an open museum for visitors who are interested in learning about the historic relevance of the area. It is well-preserved to date.
Red Tower: In the Turkish language, this tower is referred to as the "Kizil Kule". This stunning structure is located on the harbor. From here, you can witness the marvelous views of the castle walls and the Mediterranean Sea. You can either walk up the tower or simply admire the views from below.
Kleopatra Beach: This beautiful sandy beach of Alanya is the most popular one among tourists for its cleanliness and accessibility. Even though you can't indulge in water-based activities in winter, the stunning views, multiple amenities, and the refreshing sea breeze make it all worth it at the end of the day.
Alanya City Center: The best place to learn about the culture and whereabouts of the people of Alanya. Here you get to interact with the locals and understand their way of life. Get a chance to visit the famous Cuma Bazaar (Farmer's Market) which is held every Friday.
Alanya Archeological Museum: The Museum was inaugurated in 1967 and has two different sections highlighting the archeological and ethnographic artifacts. It is well-maintained and encourages visitors to dig deep into the fascinating history of Alanya.
Things to see not far from Alanya, Turkey
There are many places and towns in the surrounding areas that one can visit. Some of these include:
Side: Located at a distance of 60 km (37 Miles) from Alanya, the seaside resort is popular for its wide-spread beaches and ancient ruins. The town is historically rich and is home to many interesting archeological sites like the Apollo Temple, Antique Theatre, Roman Baths, and many more. It's a perfect place to visit for a day trip.
Duden Falls: Located at a distance of 135.6 km (84 Miles)

from Alanya, this collection of waterfalls is a magnificent sight for visitors and also home to the local birds and wildlife. You can even book boat tours from Antalya Harbor to watch the falls up-close.

Perga: It is located at a distance of 119 km (74 Miles) from Alanya. This large, prehistoric city dates back to the Bronze Age. You can visit the city to learn about the different archeological sites from the Roman Empire like the famous Roman baths, Hellenistic Gate, and Acropolis.
Aspendos: Located at a distance of 93.7 km (58 Miles) from Alanya, you can take a day trip to Aspendos and don't forget to see the famous Aspendos Theatre which was built by the famous architect Zenon in the 2nd Century. With a seating capacity of 20,000, this theatre remains well preserved till date.
Kurşunlu Falls: Located at a distance of 117 km (73 Miles)

from Alanya, this place makes for a perfect little picnic spot where you can enjoy the serene environment and take in the natural beauty of the surroundings.

Pamukkale: It is located approximately 400 km (249 Miles)

from Alanya. Among nature's wonders is this fascinating castle of salt which ooze hot springs. Legend has it that this beautiful natural landmark was once a holy site for the people of Alanya. Today, people from around the world come to see this mystical site. Even though it is located quite far away from the city, it is definitely worth the visit.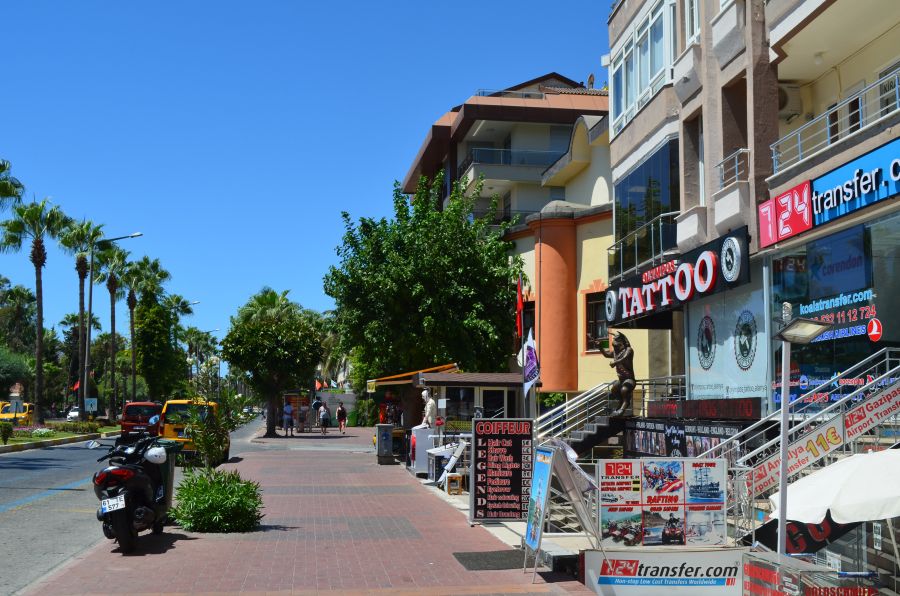 Activities in Alanya, Turkey in the fall, winter, or spring
You can spend a wonderful time at Alanya during winter. Here is a list of things you should do when visiting the beautiful city:
Cruises: Multiple boat cruises and tours are organized in Alanya which takes you on a ride to explore the wonders of the Mediterranean Sea.
Beaches: The city has some of the most spectacular beaches in the area. The most popular one is Kleopatra Beach.
Archeological sites: Most of the archeological sites are open throughout the year in Alanya. Winter season is the perfect time to explore these sites peacefully.
Turkish Hammam: The traditional Hammam (bath) is a popular cultural attraction that was inherited from the Romans. Don't miss the chance to relax and get that lavish spa treatment.
Winter Festivals: The city is quite festive even in winter. You will get a chance to witness many festivals including the winter carnival, live music, traditional Christmas markets, and many more.
Exploring Caves: Many small caves are surrounding Alanya and several excursions take you to these miraculous caves. They are easily accessible and worth seeing.
City Center Markets: Visiting the beautiful markets in the city center is a whole other experience. You can learn so much about the locals and get a chance to interact with them.
Visiting nearby towns: There are many potential sightseeing places near Alanya. Visiting these nearby towns make for a pretty good day trip.
Shopping + Restaurants. Are they open in the fall, winter, or spring?
Being a popular tourist spot, it comes as no surprise to know that the city is filled with bazaars and malls where you can fulfill all your shopping desires. The marketplaces offer a great variety of locally made goods even in winters. These include jewelry items, clothes, leather products, interesting artifacts, and many more. You can also visit the farmer's market for daily essentials like fresh fruits and vegetables. Here is a list of some of the places you must visit for great shopping experience:
Alanya Center City Bazaar
Alanum Centrum
Ataturk Boulevard
Alanya is known to be the richest city in Turkey in terms of food. It received the certificate of culinary heritage and features an outstanding cuisine full of delicious seasonal treats. You are served with a variety of dishes, each having its specialty with the perfect blend of flavors. Even though some of the restaurants and bars close off in winter, you can still find some great places to enjoy the food of your choice.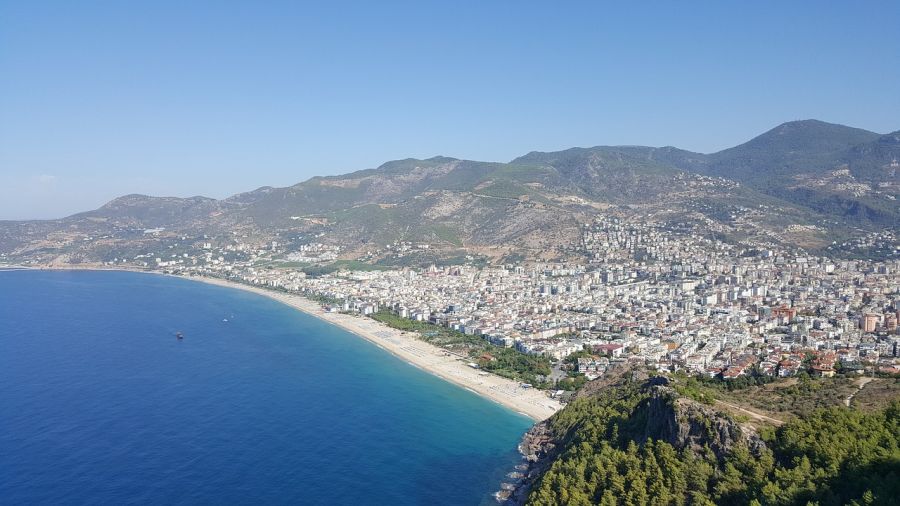 Transport
The nearest airport to Alanya is the Gazipasa Airport, located at a distance of 41 km (25 Miles). It is a small airport so transferring to Istanbul is advisable. You can also get in through the Antalya Airport which is relatively far but there are shuttle services that take you to the city in 2 hours.
The city has a well-developed public transport system which allows you to move in and around the city with ease. Here is a list of options available to choose from:
The public buses are a common mode of transport in the city. There are multiple bus stops within Alanya which makes it a lot more convenient. The buses are air-conditioned, numbered, and quite affordable. In recent times, there have been some changes regarding the mode of payment and now, you can only pay through a contactless card. You can travel regionally by taking the bus from the main Otogar bus station.
The Dolmus is a smaller local version of the bus which is convenient to move around the city. These smaller buses operate on schedule and offer an affordable ride.
Taxi-cabs and rental car services are also available.
There are no trains in Alanya. The only trains operating are the City Tour Trains which are just for tourism purposes and do not serve as a mode of transport.
Health
Alanya healthcare is at a European standard and available 24/7. The medical staff consists of English speaking, professional doctors who are at your service. Emergency units are operational all the time and you can call them on the emergency helpline anytime (112). There is one major state hospital in the area and many small private healthcare units. Here is a list of the major healthcare units in the area:
Dental services are easily available and a lot cheaper in Alanya compared to the other European countries. You can visit:
Accommodation
If you are a visitor in Alanya, you can easily find a decent place to stay in the town during winters for $218.81 (approx. €208, £180, $298 CAD, $343 AUD) /month. The rates are quite cheap during this time of the year as it's offseason. With the right sources and research, you can find yourself the perfect second home for your stay. Some of the most commonly used websites are mentioned below:
Winter Camping
Mavi Cennet Camping: is located at a distance of 44.6 km (28 Miles) from the city. You're in for a wonderful experience at this campsite as there are many amenities available. The site is well maintained and you can easily visit the beach from here. Visit their website for more details. (www.mavicennetcamping.com/tr/)
Perle Camping: This campsite is one of the oldest camping grounds of Alanya and is quite popular among visitors. The site is located on the sandy beach of Kargicak along the main road to Mersin. It is quite affordable and perfectly suitable for a relaxing camping experience. You can find more details regarding the rates and facilities provided on their website. www.camping.info/tr/kamp-alani/20498
RV/Campers/Motorhome
If you are traveling with a Motorhome, Perle Camping and Incekum Forest Camp are best suited for you as these RV parking grounds have decent locations close to the sea and offer a great number of amenities at affordable prices.
Packing List
Weather: The fall, winter, and spring weather in Alanya, Turkey will normally be warm during the day and can be cold during the night. Of course in the fall and spring it will be warmer than in the winter. You have to pack accordingly.

Warm clothing: Even when you go to a warm location like Alanya, Turkey you should not forget to take some things with you for your trip back home. When you return you are adapted to the warmer weather and need something to protect you from your hometown temperatures.

Consider the Weather: Always look at the type of weather in Alanya, Turkey. Things like humidity, wind, and rain do not show up in the temperature graph but can have a great impact on your wardrobe. There are several sites with long term forecasts and climate information. Is there often a short afternoon downpour like in the tropics, you maybe need to take a strong umbrella and shoos that can cope with the rain. If there is often a lot of wind you might need a more wind-resistant coat.

Check the local Shopping options: Try to find information about the local shopping options near your location in Alanya, Turkey. Are there stores where you can buy all your daily supplies, or are some things difficult to get? For some more remote locations, the options can be limited. If a certain item is really important for you might need to take it with you.

Look at the Local Culture: The local culture in Alanya, Turkey can impact your wardrobe. If most activities are in more upscale locations you might take some more appropriate clothes with you. Or travelling if you travel to certain countries women need to cover themselves in certain areas.

Amenities: Know what's Included in your house or apartment. Is there a coffee maker, a toaster, a washer and dryer, an iron, what is in the kitchen, what kind of towels are there? Things that are there means you do not have to take them with you. A furnished apartment or house can mean something from a few pieces of furniture to a well-stocked place with all the things you have at home. But most of the time your rental will not be stocked.

Mix and match: Wear layers so you can use your wardrobe more efficiently. And do not worry about wearing something more often, probably only you will notice this.

Important for you: If there is something that is really important for you that you want to have present in your house or apartment, take it with you. This can be something like a special knife for the kitchen, or a small mirror that you use in the morning. You can also purchase it locally if it is not that expensive.

Pet supplies: If you take your pet with you don't forget to take supplies for a few days with you. And enough medication, vitamins, or other supplies if you can not purchase them in Alanya, Turkey locally.

Food: Don't take a lot of food with you. Only when there is something you really can not live without you, and it is not too heavy you could consider taking it with you.

Towels: Not all locations include bigger towels for the swimming pool or a visit to the beach. If you have to take them and don't have a lot of room you can buy some big thin towels.

Office supplies: Normally you will not find any office supplies in your house or apartment. If you think you will use them you could pack some supplies like a scissor, notepaper, envelopes, some pens, and more depending on your needs.

Limit yourself: Don't take too many shoes and jackets, you will not need them that often.

Best-fitting: Bring your favorite and best-fitting items that can multi-function

Washer: Do you have a washer and dryer onsite, you don't need to pack a lot of clothes
Clothing
Basics
Casual
Smart
Footwear
Toiletries
Beauty
Hygiene
Clothing
Basics
Casual
Outdoor
Footwear
Accessories
Toiletries
Medicine
Miscellaneous
Other
Toiletries
Beauty
Hygiene
Hair
Other
Medicine
Miscellaneous
Technology
Travel and Free time
Travel
Free time
Important
Documents
Money
Other locations close to this location:
Travelers' Map is loading...
If you see this after your page is loaded completely, leafletJS files are missing.
If you have any additions, or comments on the content on this page, please use our contact form to let us know.
Detailed weather during the year for Alanya Turkey
What to do during the year in Alanya Turkey