Castellón de la Plana is the capital city of the province of Castellón. Situated on the Costa del Azahar by the Mediterranean Sea, it is a blend of seaside and mountain landscapes. The city boasts some fine architecture, its own airport and seaport, plenty of culture and history, and a variety of local and fresh produce. The city has some important festivals which can give the visitors a good insight into the local culture. Between a wealth of historical and architectural sites and the naturally breathtaking landscapes; Castellón is a wonderful and still relatively undiscovered destination.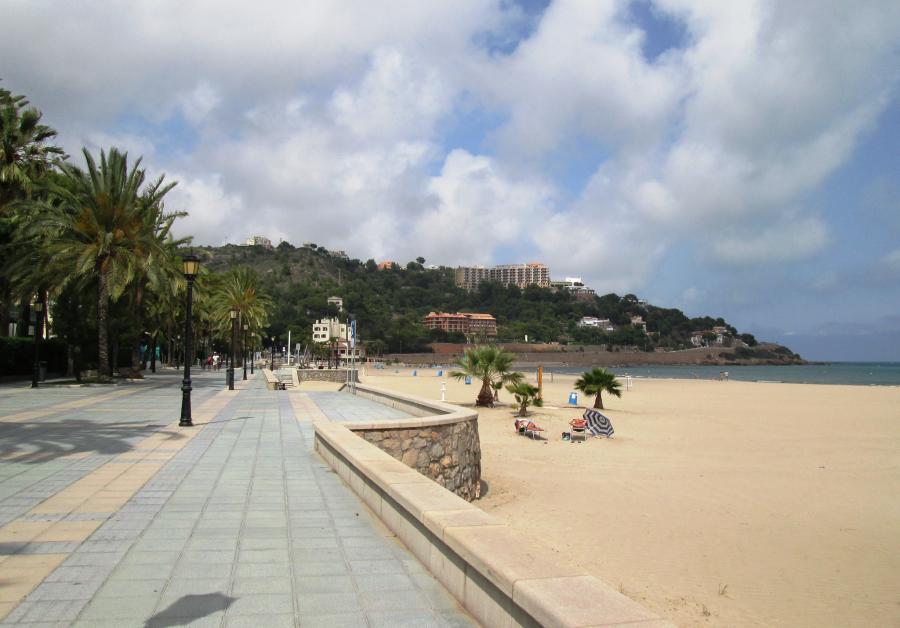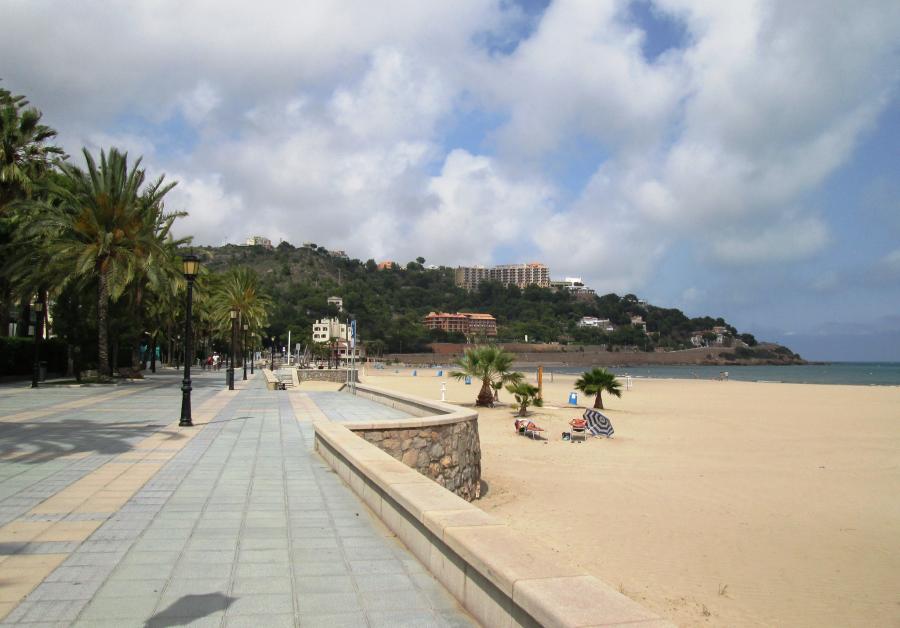 Why should people stay in Castellón de la Plana during the winter?
Winter is the perfect season to visit since there are so many festivities and celebrations taking place. Between the marina, beaches, and islands, there are loads to see and do. The winters are quite mild and the days are pristine with plenty of sunshine. The surrounding countryside, the sandy white beaches, and the coastal area make Castellón a perfect destination for the visitors. It is also a perfect time to enjoy typical traditions and taste culinary delights. The festivals begin around Christmas time and lead up to the Fiesta de la Magdalenain March and infuse a pleasant and festive atmosphere in the city.
Climate
Castellón is a snowbird location. It has a mild Mediterranean climate with winter temperatures averaging around 18°C (64°F). Visitors can enjoy more than 300 sunny days a year. The temperature during night-time can be lower so visitors are advised to pack accordingly.

Things to see in Castellón de la Plana
When it comes to being a perfect winter retreat, the city has a lot to offer its visitors.
The Beaches are of course at the top of the list. All snowbirds enjoy peaceful days basking in the sunlight at the many beaches surrounding the city like La Playa de Gurugú (Gurugu beach), Playa Serradal (Serradal Beach) and Playa del Pinar (Pinar Beach).
Ayuntamiento de Castellón (Castellon City Hall) is a building of cultural and architectural interest. The city hall has three floors, with a Tuscan style façade. It took many decades to complete and plays an integral part during the festivals.
Castell Vell is an old castle whose remains can be seen on the Hill of la Magdalena and the origins date back to the 10th or 11th centuries.
El Fadrí also is known as the Fadri Tower, is a standalone bell-tower of the Santa Maria Cathedral. It was constructed on and off between the 15th and 16th centuries.
St. Michael's Church originally built in the 17th century was turned into a prison and stable during the French domination and then during and after the Spanish Civil war it welcomed worshipers again. Today it is known as the Bancaja Foundation Exhibition Centre where rare pieces of art and art collections are displayed.
Plaza de la Muralla Liberal are the ruins of a historic wall built by the Carlist forces during the siege in July 1837.
Ribalta Park is one of the only public parks in the center of Castellón de la Plana .
Museums like the Castellon Museum of Ethnology and Museu de Belles Arts (Fine Arts Museum) are also worth visiting during the stay in Castellon de la Plana.
Things to see not far from Castellón de la Plana
Benicassim is a town only 14 km (9 Miles) away, best known for its music festival. It also has a lot to offer to the visitor.
Columbretes Islands which are a protected national park of volcanic origin, and are located 56 km (35 Miles) from the city.
Alcossebre is a well-developed Spanish town only 23 km (14 Miles) from Castellon airport
Benicarlo is a small fishing town best known for its beaches, port, and seafood. It is 48 km (30 Miles) from Castellon airport
Peñiscola is a picturesque town some 50 km (31 Miles) from the airport.
Valencia is a big city around 74 km (46 Miles) from Castellon de la plana.
Activities in Castellón de la Plana in the winter
There is a lot to do during wintertime. Some of the activities which can be experienced are:
Boat trip and cruises
Walking
Cycling tours
Golf retreats
Food tours.
Yoga classes
Language classes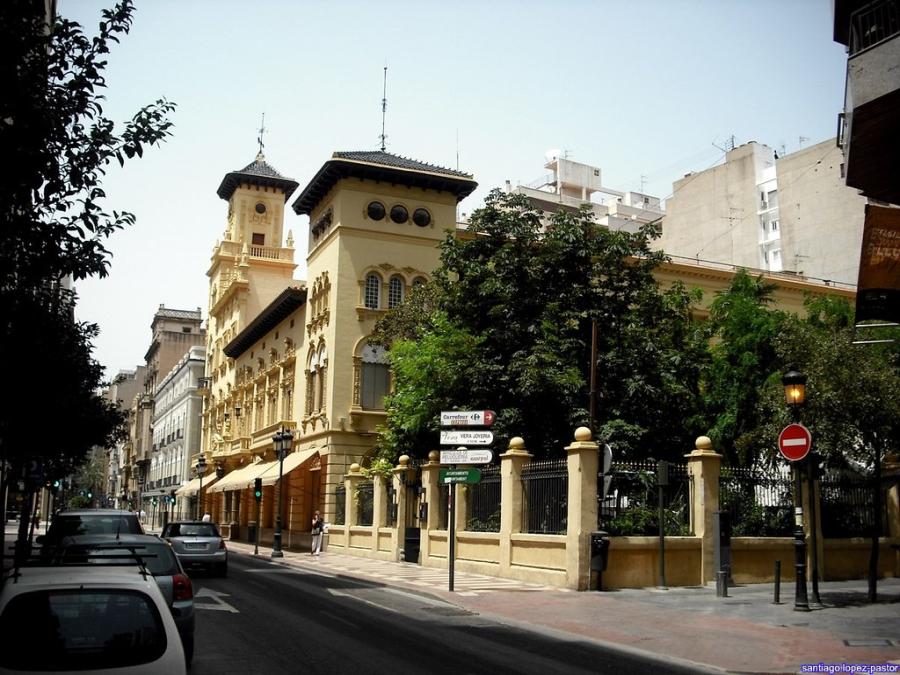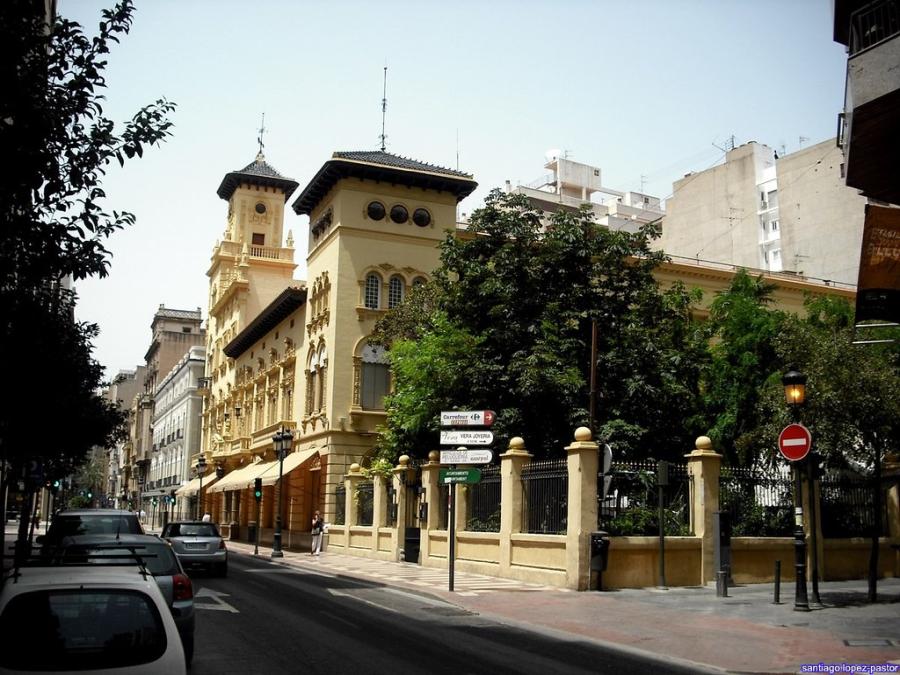 Shopping + Restaurants. Are they open in the winter?
Due to the many permanent residents in Castellón de la Plana a lot of shops and restaurants in the center will be open. Tourist shops and restaurants targeting beach tourist will mostly be closed. Castellón offers its visitors a wide choice of shopping opportunities, both in the city center and on the outskirts of the city. Most shops located are located in the streets of the city center with cafes, bars, patisseries, and ice cream parlors where you can stop along the way and enjoy some local food as well as the mild climate of the city.
For those who prefer modern and large shopping centers, the city of Castellón has the Salera Shopping Center.
The Monday Market is a large street market held every Monday in the fairgrounds. Here you can find practically everything, from fruits and homegrown vegetables to clothing and footwear at reasonable prices.
There are numerous restaurants and cafes for a great dining experience in the city. Some of them are mentioned below:
Transport
The N340 road and the AP7 motorway link Castellón with the rest of Spain.
Bus There are bus routes that connect the city with the towns and villages in the province and with other Spanish cities. Visit www.checkmybus.com for more information.
Train station The central railway station of Castellon accommodates long-distance and medium distance trains. More information can be found on www.thetrainline.com regarding tickets and schedules.
Renting a bike or a cycle and riding around the city yourself is also recommended for adventure seekers.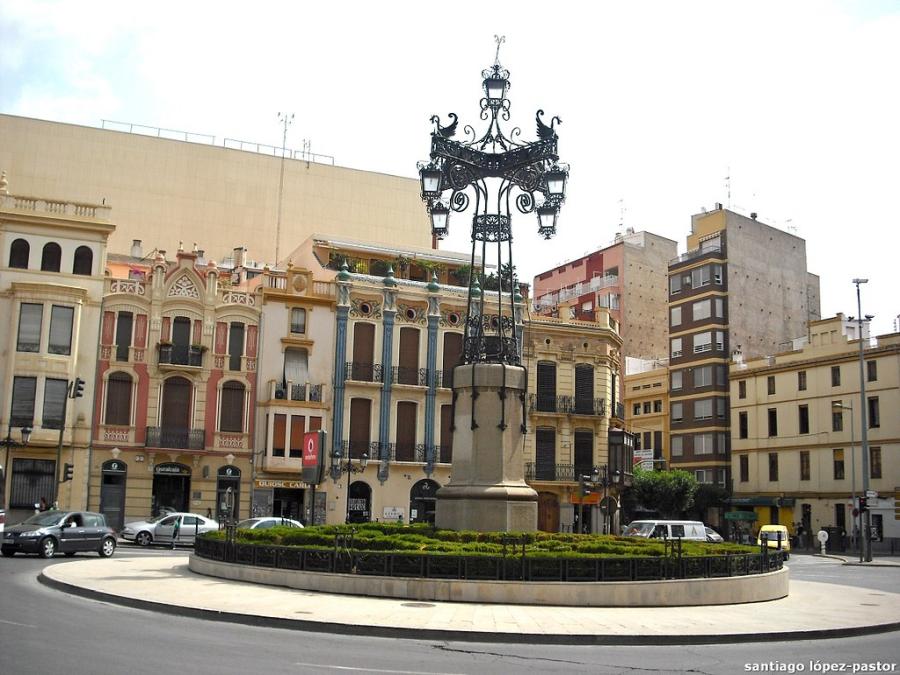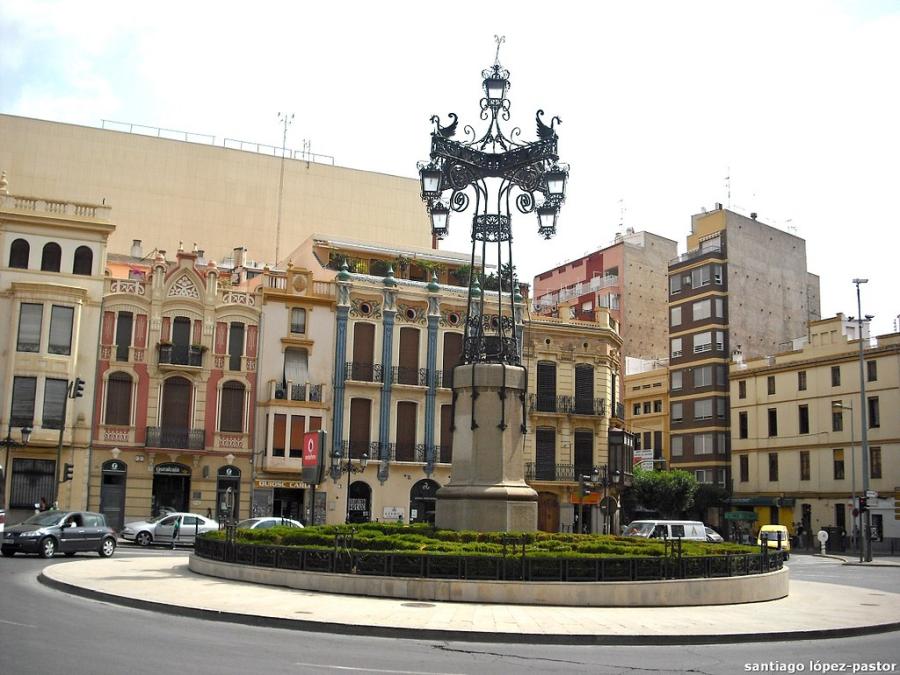 Health
Castellon de la Plana is the capital of the province and there are many private as well as public hospitals there. The big hospitals like Hospital Provincial de Castellón and Hospital Universitario General de Castellón have state of the art facilities and some of the staff will be English speaking for the convenience of visitors from other countries. There are proper dental clinics with state of the art facilities. The pharmacies are found easily and there are night pharmacies as well with toll-free numbers.
Accommodation
Visitors looking for a long term accommodation in the city can visit www.longtermlettings.com/find/rentals/Spain where they can find one bedroom apartments for rent of around €800 (approx. $949, £715, $1238 CAD, $1298 AUD) per month.
Visitors can also look out for affordable apartments or villas for rent on Airbnb (www.airbnb.com) is an online marketplace that connects people who want to rent out their homes with people who are looking for accommodations in that locale.
Winter Camping
Winter camping is an excellent option for visitors who want to stay away from the main hustle of city life for a bit. There are numerous camping sites in and around which can be booked online through websites like www.booking.com and www.campingo.co.uk/camping-castellon-de-la-plana for convenience and discount offers. Visitors can choose camping sites from beaches, mountains, parks, and the countryside to enjoy this experience. Some popular camping sites are listed below: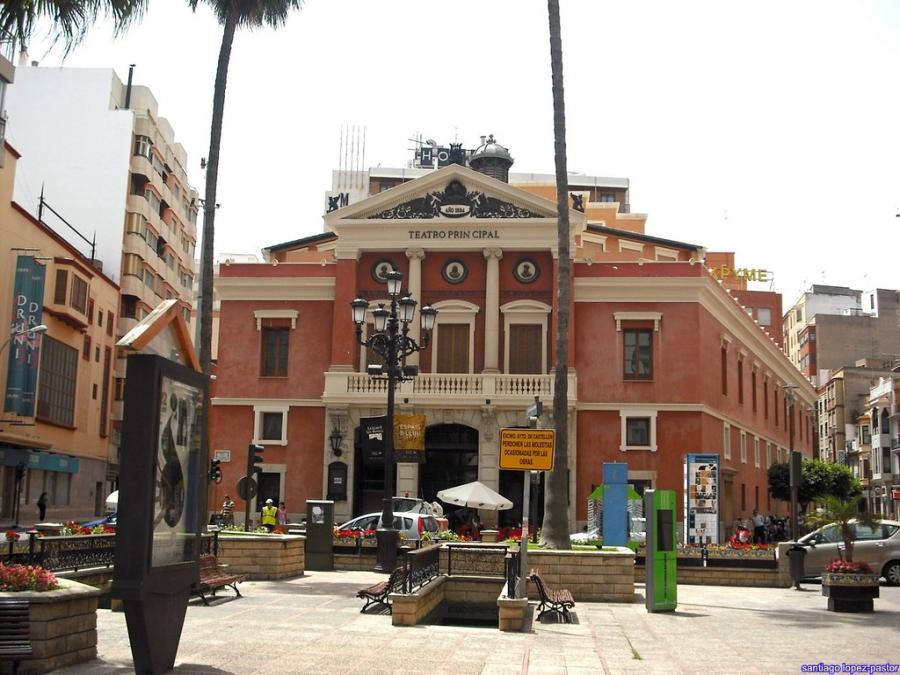 RV/Campers/Motorhome
There are numerous campsites and campervan sites in Castellon de la Plana. Some of them are mentioned below with links to their websites:
RV parking facility for owners is also located in the Park Shore of Pinar Beach. Access is free and has a limit of stay of 48 hours.
Packing List
Weather: The winter weather in Castellón de la Plana (Spain) will normally be warm during the day and can be cold during the night. You have to pack accordingly.

Warm clothing: Even when you go to a warm location like Castellón de la Plana (Spain) you should not forget to take some things with you for your trip back home. When you return you are adapted to the warmer weather and need something to protect you from your hometown temperatures.

Consider the Weather: Always look at the type of weather in Castellón de la Plana (Spain). Things like humidity, wind, and rain do not show up in the temperature graph but can have a great impact on your wardrobe. There are several sites with long term forecasts and climate information. Is there often a short afternoon downpour like in the tropics, you maybe need to take a strong umbrella and shoos that can cope with the rain. If there is often a lot of wind you might need a more wind-resistant coat.

Check the local Shopping options: Try to find information about the local shopping options near your location in Castellón de la Plana (Spain). Are there stores where you can buy all your daily supplies, or are some things difficult to get? For some more remote locations, the options can be limited. If a certain item is really important for you might need to take it with you.

Look at the Local Culture: The local culture in Castellón de la Plana (Spain) can impact your wardrobe. If most activities are in more upscale locations you might take some more appropriate clothes with you. Or travelling if you travel to certain countries women need to cover themselves in certain areas.

Amenities: Know what's Included in your house or apartment. Is there a coffee maker, a toaster, a washer and dryer, an iron, what is in the kitchen, what kind of towels are there? Things that are there means you do not have to take them with you. A furnished apartment or house can mean something from a few pieces of furniture to a well-stocked place with all the things you have at home. But most of the time your rental will not be stocked.

Mix and match: Wear layers so you can use your wardrobe more efficiently. And do not worry about wearing something more often, probably only you will notice this.

Important for you: If there is something that is really important for you that you want to have present in your house or apartment, take it with you. This can be something like a special knife for the kitchen, or a small mirror that you use in the morning. You can also purchase it locally if it is not that expensive.

Pet supplies: If you take your pet with you don't forget to take supplies for a few days with you. And enough medication, vitamins, or other supplies if you can not purchase them in Castellón de la Plana (Spain) locally.

Food: Don't take a lot of food with you. Only when there is something you really can not live without you, and it is not too heavy you could consider taking it with you.

Towels: Not all locations include bigger towels for the swimming pool or a visit to the beach. If you have to take them and don't have a lot of room you can buy some big thin towels.

Office supplies: Normally you will not find any office supplies in your house or apartment. If you think you will use them you could pack some supplies like a scissor, notepaper, envelopes, some pens, and more depending on your needs.

Limit yourself: Don't take too many shoes and jackets, you will not need them that often.

Best-fitting: Bring your favorite and best-fitting items that can multi-function

Washer: Do you have a washer and dryer onsite, you don't need to pack a lot of clothes
Clothing
Basics
Casual
Smart
Footwear
Toiletries
Beauty
Hygiene
Clothing
Basics
Casual
Outdoor
Footwear
Accessories
Toiletries
Medicine
Miscellaneous
Other
Toiletries
Beauty
Hygiene
Hair
Other
Medicine
Miscellaneous
Technology
Travel and Free time
Travel
Free time
Important
Documents
Money