Naples is located in South West Florida and it is bordered by the Gulf of Mexico. It is one of the wealthiest cities in the United States. For thousands of years, the Calusa Indians lived in this region. Later this coastal region became famous for its fishing, especially in the 1870s and 80s. Naples was also referred to as a sunny Italian peninsula because of its pleasant and mild climate, and because it is named after the Italian city "Naples".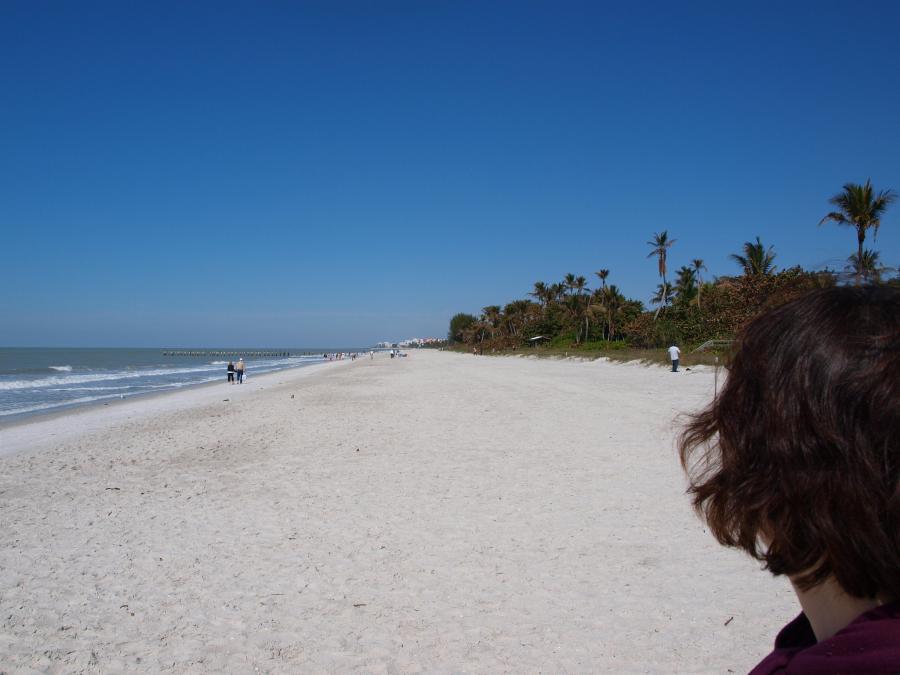 Why should people visit during the winter?
Naples is one of the best places for snowbirds to visit, especially during the wintertime. The climate is always pleasant all year round, and it doesn't rain often. It is a city full of life, and all the recreational areas and restaurants are open during winter. The fine temperatures mean that you can do a lot of activities outside, soak up the sun on the beaches or stroll around this magnificent city.
Climate
Naples has very mild weather during the winter. The temperature rarely goes below 53°F (12°C) or above 88°F (31°C), even in the coldest month January. Day time is often sunny and pleasant, but evenings can get chilly, and you would need some warm clothing. The winter period sees less rain than during the summer. The winter period normally does not see hurricanes (the hurricane season is from June to November).

Things to see in Naples, Florida
Naples is an important tourist location. There are many places that are worth a visit:
Delnor-Wiggins Pass State Park: It is one of the best beaches in the city with clear sand and water. You can enjoy a picnic at one of the soft spots. You can also observe flora and fauna in the nature park if you are fond of animals.
Naples Botanical Garden: The 170-acre nature sanctuary showcases more than 1,000 species of flora throughout its nine tropical themed gardens and also untouched 90-acre preserve. Tours start at 11 am.
Naples Depot Museum: You can witness the transportation history of Naples. You can ride the outdoor scale train that is pulled by a steam engine. There is also a multi-level train display.
Von Liebig Art Center: The history of Naples stretches back to many hundred years but you will find modern and contemporary art in this art gallery. Its permanent exhibits feature a variety of works in different mediums that have many international influences.
Naples Historical Society's Historic Palm Cottage: This cottage dates back to 1895 and it has been restored to its original shape. It is filled with the aesthetic history of Naples along with paintings and antiques.
Things to see not far from Naples, Florida
There are many neighboring towns and places in the surrounding areas that one can visit.
The Holocaust Museum & Cohen Education Center: It is located 11 Miles (18 km) from Naples. This Museum makes efforts to educate you about the Holocaust to inspire action against bigotry, violence, and hatred. The education is provided through a display of artifacts and photographs with influencing messages.
Audubon Corkscrew Swamp Sanctuary: It is located 30 Miles (48 km)

from Naples. You can enjoy the boardwalk and wildlife. It is also home to the largest old growth Bald Cypress forest in North America.

Lovers Key State Park: It is located 19 Miles (31 km)

from Naples. There is a series of slim barrier islands between Estero Bay and the Gulf of Mexico. The Park has a 2-mile beach which is accessible only by boardwalk or tram. You can also rent a kayak or a canoe and go on a hike or cycle for five miles on trails on Black Island.

Florida Panther National Wildlife Refuge: It is located 40 Miles (64 km)

from Naples. There are two hiking trails of 45-90 minutes through hardwood hammocks, pine flat woods, and wet prairies. The Wildlife Refuge is home to one of the rarest wildlife. You can be lucky to have a look at the panthers, red shoulder hawk, swallow-tailed kite, or osprey.
Activities in Naples, Florida in the winter
When it comes to finding a good activity to entertain yourself, Naples has many options available:
Car show: You can attend the Ferrari car show held on 5th avenue every year. You can also see a drive-off at 4 pm.
Fishing: There are many preserves and beaches in the area where you can go fishing.
Cruise Tiki Style: You can enjoy Naples Bay from the comfort of your stool. You can also enjoy food and beverages on this cruise.
Winter Wine Festival: It is one of the most successful charity events. The event will bring together renowned vintners, chefs, and Master Sommeliers with wine enthusiasts and philanthropists for a three-day festival
Karaoke: You can participate in a karaoke event and sing with the locals in Naples. You can find several bars with different timings.
Helicopter Tour: You can take the aerial tour of the city and surrounding bays. Prices vary according to the duration of the tour.
Food Truck Park: You can spend time eating local foods from local vendors in this park.
Walking Tour of Naples' Historic District: This tour takes you on a potted journey through Naples' most historic neighborhood and allows you to admire notable landmarks.
Yoga Retreats: You can find some top-class fitness and yoga retreats in Naples so that you can stay healthy.
Golf: you can find some of the top golf courses in and around the city like Naples Golf Course that also have other amusement activities.
Day trips to other cities: there are many places worth visiting outside Naples. Small islands and preserves as well.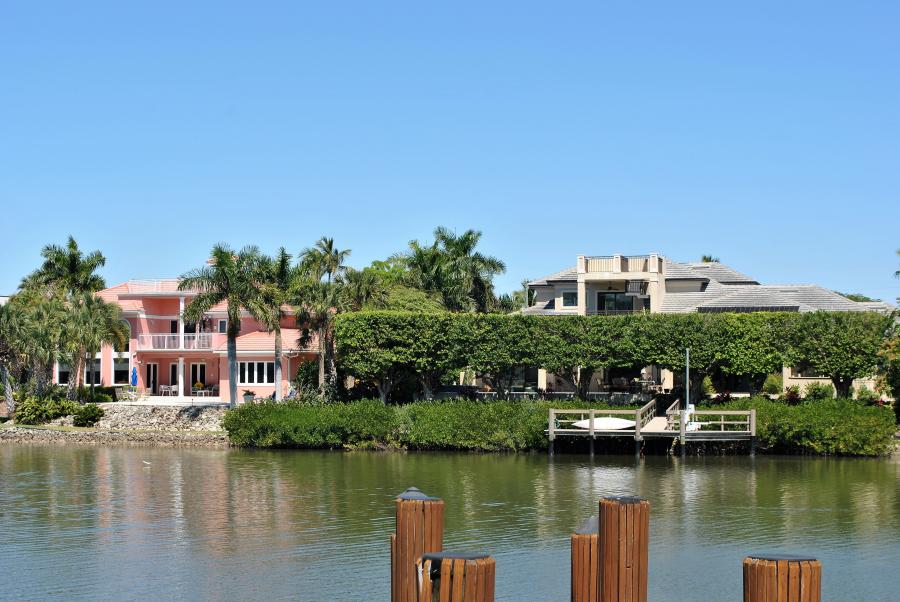 Shops & Restaurants. Are they Open in winters?
In and around Naples you will find many small and bigger shopping centers and shopping malls. Expect that all major chains are present, together with local shops.
The Vanderbilt Farmers Market is a competition for other markets in Naples. It is a street market with several kinds of vendors displaying their products and it is open year-round. You can find fresh fruits, vegetables, organic eggs, and cheese. You can also buy homemade goods like jam, honey, and other baked items. There are several great eating options available as well. Tin City is a very famous handicraft shop in Naples. You can find some incredible antique pieces here.
As Naples is located on the coast of the Gulf of Mexico, you can find some incredible seafood in this area. You can find some great crab, clam, and lobster recipes in a lot of the restaurants in Naples. Garlic, herbs, and bell peppers are some ingredients that you will find in abundance.
Transport
Naples has its Naples Airport. It is located just outside the city. You can find easy transport from the airport to your residence. Airport shuttle services are quite efficient and cheap but you can take a bus to your residential area as well. You can also rent a car, or opt for an Uber or taxi service for your convenience.
Greyhound bus services operate in Naples. You can find several transit bus stops and proper bus stations. If you traveling inter-city, through bus then you have to arrive at least half an hour early to get your ticket and get your luggage registered. There are also other bus services for intra-city travels. You can catch a bus from one of the stops and reach your designated place within time.
There is no train station located in Naples. The nearest one is an Amtrak station located in Fort Myers which is located 40 Miles (64 km) from Naples.
Health
There are several options for health care to choose from within the city of Naples. The city has general hospitals, private hospitals, and private clinics. Private hospitals are often preferred over the general hospital. All the hospitals have 24/7 emergency and departments to treat every kind of illness:
Accommodation
There are many different rental companies present in Naples, whether you're looking for an apartment or a villa. You can easily find a nice studio apartment with rates starting from $900 (approx. €740, £659, $1144 CAD, $1167 AUD).
Some of the popular organizations that are often used include: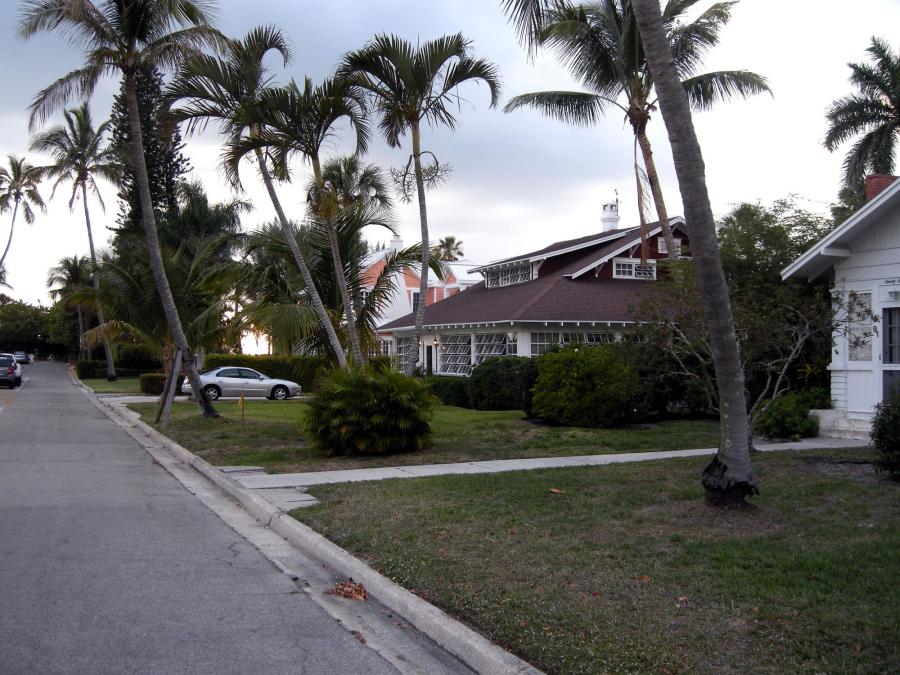 RV/Campers/Motorhome
If you are traveling with a Motorhome there are many easy in-town options available like:
Rock Creek RV Resort: 321 RV sites are available. Facilities like restrooms, laundry and running water are available. Prices start from $60 (approx. €49, £43, $76 CAD, $77 AUD) per night, excluding all the facilities. (http://www.rockcreekrv.com/)
Neapolitan Cove RV Resort: 60 full sites are available for RV or motorhomes. All modern facilities are available. Prices start from $74 (approx. €60, £54, $94 CAD, $95 AUD) per night. (http://www.neapolitancoverv.com/)
Collier-Seminole State Park: This Park has 50 fully equipped campgrounds. Basic facilities like toilets, water, and electricity are available. Prices start from $16 (approx. €13, £11, $20 CAD, $20 AUD) per night, depending on the site. (https://www.floridastateparks.org/parks-and-trails/collier-seminole-state-park)
Packing List
Weather: The winter weather in Naples (Florida) will normally be warm during the day and can be cold during the night. You have to pack accordingly.

Warm clothing: Even when you go to a warm location like Naples (Florida) you should not forget to take some things with you for your trip back home. When you return you are adapted to the warmer weather and need something to protect you from your hometown temperatures.

Consider the Weather: Always look at the type of weather in Naples (Florida). Things like humidity, wind, and rain do not show up in the temperature graph but can have a great impact on your wardrobe. There are several sites with long term forecasts and climate information. Is there often a short afternoon downpour like in the tropics, you maybe need to take a strong umbrella and shoos that can cope with the rain. If there is often a lot of wind you might need a more wind-resistant coat.

Check the local Shopping options: Try to find information about the local shopping options near your location in Naples (Florida). Are there stores where you can buy all your daily supplies, or are some things difficult to get? For some more remote locations, the options can be limited. If a certain item is really important for you might need to take it with you.

Look at the Local Culture: The local culture in Naples (Florida) can impact your wardrobe. If most activities are in more upscale locations you might take some more appropriate clothes with you. Or travelling if you travel to certain countries women need to cover themselves in certain areas.

Amenities: Know what's Included in your house or apartment. Is there a coffee maker, a toaster, a washer and dryer, an iron, what is in the kitchen, what kind of towels are there? Things that are there means you do not have to take them with you. A furnished apartment or house can mean something from a few pieces of furniture to a well-stocked place with all the things you have at home. But most of the time your rental will not be stocked.

Mix and match: Wear layers so you can use your wardrobe more efficiently. And do not worry about wearing something more often, probably only you will notice this.

Important for you: If there is something that is really important for you that you want to have present in your house or apartment, take it with you. This can be something like a special knife for the kitchen, or a small mirror that you use in the morning. You can also purchase it locally if it is not that expensive.

Pet supplies: If you take your pet with you don't forget to take supplies for a few days with you. And enough medication, vitamins, or other supplies if you can not purchase them in Naples (Florida) locally.

Food: Don't take a lot of food with you. Only when there is something you really can not live without you, and it is not too heavy you could consider taking it with you.

Towels: Not all locations include bigger towels for the swimming pool or a visit to the beach. If you have to take them and don't have a lot of room you can buy some big thin towels.

Office supplies: Normally you will not find any office supplies in your house or apartment. If you think you will use them you could pack some supplies like a scissor, notepaper, envelopes, some pens, and more depending on your needs.

Limit yourself: Don't take too many shoes and jackets, you will not need them that often.

Best-fitting: Bring your favorite and best-fitting items that can multi-function

Washer: Do you have a washer and dryer onsite, you don't need to pack a lot of clothes
Clothing
Basics
Casual
Smart
Footwear
Toiletries
Beauty
Hygiene
Clothing
Basics
Casual
Outdoor
Footwear
Accessories
Toiletries
Medicine
Miscellaneous
Other
Toiletries
Beauty
Hygiene
Hair
Other
Medicine
Miscellaneous
Technology
Travel and Free time
Travel
Free time
Important
Documents
Money