The area of southeast Asia is one where many snowbirds should be keen to spend their winter months. Vietnam, Thailand, Singapore, and the Philippines, are all part of the 11 countries located in Southeast Asia and among the most beautiful places in the world. Countries in this region are east of India, south of china, and northwest of Australia. It is made up of two geographic regions. Maritime Southeast Asia and mainland Southeast Asia. Southeast Asia takes up 3% of the total land area of the world which makes it an awesome area to explore with many things to see. It is one of the richest and most diverse areas in the world and its people speak many languages with hundreds of ethnicities.
A million years ago, this area was inhabited by Homo Erectus during the Pleistocene age. The world's oldest rock art aged 40,000 was also discovered here in the Borneo caves.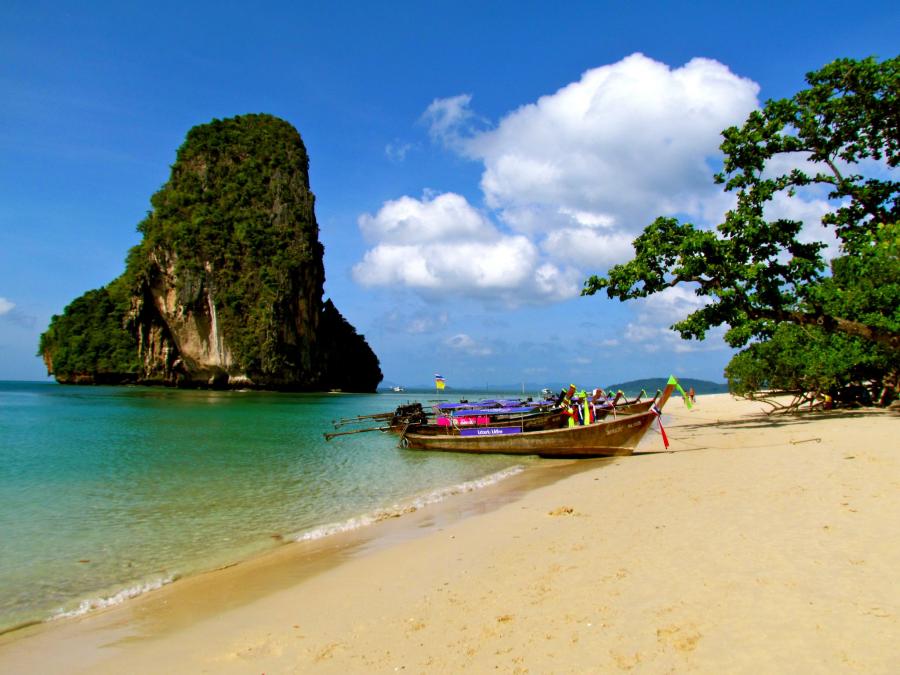 Why should people stay in Southeast Asia
While other parts of Asia can get freezing during the winter, southeast Asia maintains warm and pleasant weather during the winter months which is part of what makes it such an idyllic location for snowbirds to visit. The people of this area are as welcoming and friendly as they are diverse and are happy to share their culture and beautiful country with visitors. Some of the world's greatest sites like perfect beaches are located here and there are countless activities to engage in. Your time here will fly by as every day presents a new opportunity to try something new. Although most people here do not speak fluent English, finding your way around would not be difficult as service people and q handful of locals speak enough to help you get around. While some of the countries are still in various stages of development, many others are fast rising to become world leaders in technology and more. Snowbirds can get insights into what life is like in a place far from home and learn a lot of new things in their time away from home.
Climate
Southeast Asia is within the subtropical and tropical climatic zones with heavy annual precipitation. Prevailing winds reverse their directions during the monsoon season so the region has mostly two seasons, wet and dry. The region is made up mostly of plains, mountains, and plateaus. There are also shallow seas and rivers. During the winter months, temperatures in southeast Asia range from 25°C - 33°C (77°F - 91°F) and while the weather may be warm and mild during the day, it gets cooler at night dropping as low a .

Safety
Southeast Asia is said to be one of the safest areas in the world for travelers with hardly any crime or threat of physical danger. However, snowbirds are advised to keep their wits about them to avoid getting scammed especially in marketplaces. You are also advised to keep your belongings secure and out of sight. This region is also prone to natural disasters such as severe storms, volcanic eruptions, and earthquakes so we advise that you follow the local news for weather predictions and important announcements.
Communication, internet, and cellphone in Southeast Asia
Many of the people in southeast Asia speak English however it is not the official language of most countries in the region. You may have trouble communicating in some of the smaller countries as they may not understand or speak English. Sometimes snowbirds may get a guide to act as a translator if need be. The main languages spoken are Burmese, Thai, Khmer, Vietnamese, Tagalog, Indonesian, Lao, or Malay. English is officially spoken in Singapore, the Philippines, and Malaysia. To stay connected with your loved ones, snowbirds are advised to get a new sim card when they arrive in the country of their choice in southeast Asia or Thailand. You may need to get a new sim for each country you visit but this should be no trouble as sim cards are inexpensive. Sim cards start from $1 (approx. €0.82, £0.73, $1.27 CAD, $1.3 AUD) and mobile data can be purchased for as little as $5 (approx. €4, £3, $6 CAD, $6 AUD).
Wintersun Locations in Southeast Asia
There are so many stunning countries and places to stay in southeast Asia but below are some of the top picks we think snowbirds will enjoy:
Cambodia- this country has some of the most ancient and stunning temples in Asia along with a simple way of life, inexpensive food, and accommodation. There is a constant feeling of adventure in the Cambodian air not to mention the cheery winter climate.

Koh Rong
Saracen Bay
Sihanoukville
Kep

Thailand – the high quality of life, beautiful sights, and inexpensive living continues to draw many snowbirds to this location every winter. The country has a high standard of living with access to many conveniences you are used to in the west. For more information about spending your winter in Thailand see the details Thailand article.
Malaysia – if you are keen to experience many different cultures without all the traveling involved, then spending your winter in Malaysia would be a great idea. There is a lot of modern architecture blended in with traditional buildings. Its calming tropical weather is a dream come true for most visitors and beachgoers plus the food is amazing as well.

Pangkor Island, Perak
Cherating beach, Pahang
Sipadan Island, Sabah
Redang Island, Terengganu

Vietnam – home to some of the most stunning beaches, mountain villages, and quaint river towns, Vietnam is one country that many people often overlook when traveling for relaxation and a bit of activity. Vietnam has excellent food, welcoming people, and is incredibly easy to explore.

Phu Quoc island
Nha Trang
Ho Chi Minh City
Things to see in Southeast Asia
Gardens by the bay – this botanical feat located in Singapore challenges gardens worldwide. You get to see what environments from the montane rainforest to Mediterranean gardens look like thanks to the biodomes controlled using temperature. One of the most stunning parts of this garden is its supertrees that put on a light show every night by 7.45 & 8.45 pm respectively.
Angkor temples – among the world's most iconic monuments, these temples in Cambodia were once the great capital of the Khmer Empire. Many visitors chose to ride bicycles around the temples to take in the sites but you can also take a leisurely stroll instead to fully appreciate the jaw-dropping beauty of the temple walls.
Khao Yao National Park – one of Thailand's UNESCO listed national parks, this park is inhabited by elephants and its beautiful walking trails are something nature-loving snowbirds would appreciate. There are breathtakingly amazing waterfalls to behold as well as different species of colorful birds.
Luang Prabang – this UNESCO heritage site located in Laos is filled with some of the most interesting Lao architecture. There are also echoing caves, bathing pools, and waterfalls to explore if you ever tire of the quiet temples in Laos.
Beaches – some of the most pristine beaches can be found in Thailand's Krabi Province. The water is the brightest emerald and there are several quiet islands you can explore away from all the tourists like the Ko Lanta beaches.Pangkor Island, Perak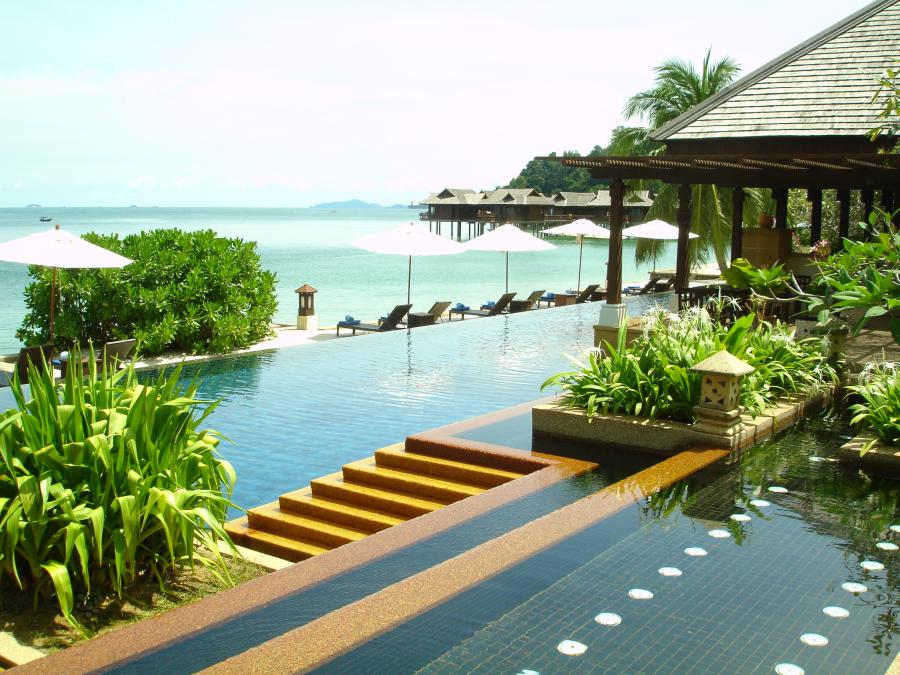 Activities in Southeast Asia in the winter
Nature walks – southeast Asia has a good number of nature parks and reserves that stay open during the winter. You can start off your day with a long walk in the park while observing animals like orang-utans, elephants, Komodo dragons, birds, and other wildlife in their natural habitat.
Visit the beaches – the number of idyllic beaches in almost every Southeast Asian country is not enough to a number which provides you with the chance to spend almost every day lounging on the beach. Emerald oceans and white sands cliffs that take your breath away are at your fingertips in southeast Asia.
Tour islands – ranking among the world's most beautiful places, the tropical islands such as Palawan in the Philippines are magnetic, to say the least. Apart from its astonishing beaches, there are shipwreck sites, underground rivers, and lagoons just waiting to be explored. There are tons of wildlife to be seen too.
Wellness therapies – many popular spa treatments originate from southeast Asian monasteries or villages. Activities like massages, yoga, and meditations are widely available at really good prices. Whether you want a luxury experience, beach massage, or traditional monastery massage, you're bound to find something that works for you.
Shopping + Restaurants. Are they open in the winter?
Shops and restaurants are open year-round in southeast Asia. Visitors looking for shopping will have no trouble finding some recognizable chain stores in the city centers or in malls. For snowbirds looking to shop in traditional markets, don't forget that haggling is acceptable here so ensure you settle in for some good-natured haggling in local stalls to get the best price on items.
Bars and restaurants are open at all hours serving up foods local to each country as well as intercontinental dishes. Southeast Asian food is one of the major reasons why people visit the region so be sure to immerse your taste buds in both street food, cocktails, and local drinks as well as fancy restaurant meals.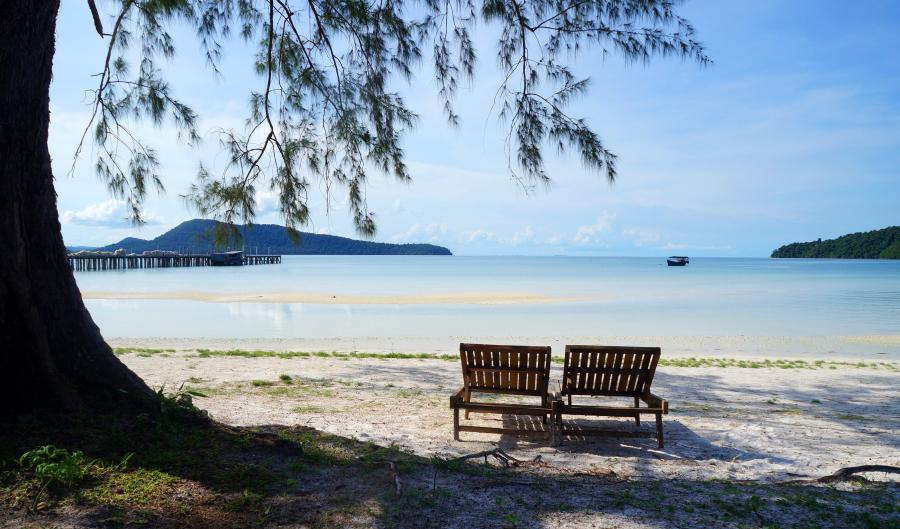 Transport
There are several airlines that have frequent flights to every country in Southeast Asia. They offer extremely affordable flight tickets and are the best way to travel around southeast Asia. Domestic flights are also popular in most countries with ticket prices around $70 (approx. €57, £51, $88 CAD, $90 AUD) some countries do not have international flights outside of Asia so you may need to land in one southeastern Asia country before flying to the other. Indonesia has 230 airports and Thailand and Malaysia have the second highest number of airports boasting 62 functioning airports each.
Transportation by train is different in each country and may be limited and costlier than taking a bus. This is not to say that some countries do not have proper rail systems however they are few and far between. The best train networks are in Thailand with clean and efficient trains that travel through direct city routes.
Buses are the most popular form of transport within a city for many visitors as they are low cost and easy to book. In most cases, you can just show up at the bus station instead of booking in advance and tickets cost as low as $5 (approx. €4, £3, $6 CAD, $6 AUD) for a 5 hour trip. Be sure to have realistic expectations as most of the buses may not be what you expect or have delayed schedules.
Most Southeast Asian countries will also have a form of water transport like boats and ferries which are used to move from island to island. Car rentals are also fairly easy but driving in these countries can be hectic. Traffic is intense and humans and animals can often be seen crossing the roads indiscriminately. Depending on where you stay, the roads may either be very good or extremely bad.
Health
Healthcare varies in each country with countries like Thailand having exceptional healthcare for a reduced price. Many people come to Thailand for medical tourism as they can get world-class treatment for less. Public healthcare can be very dilapidated in some countries and private healthcare is extremely expensive. Snowbirds with a comprehensive travel health insurance should have no trouble getting treatment in international hospitals. The majority of doctors in the city and in private hospitals are well trained and they speak English.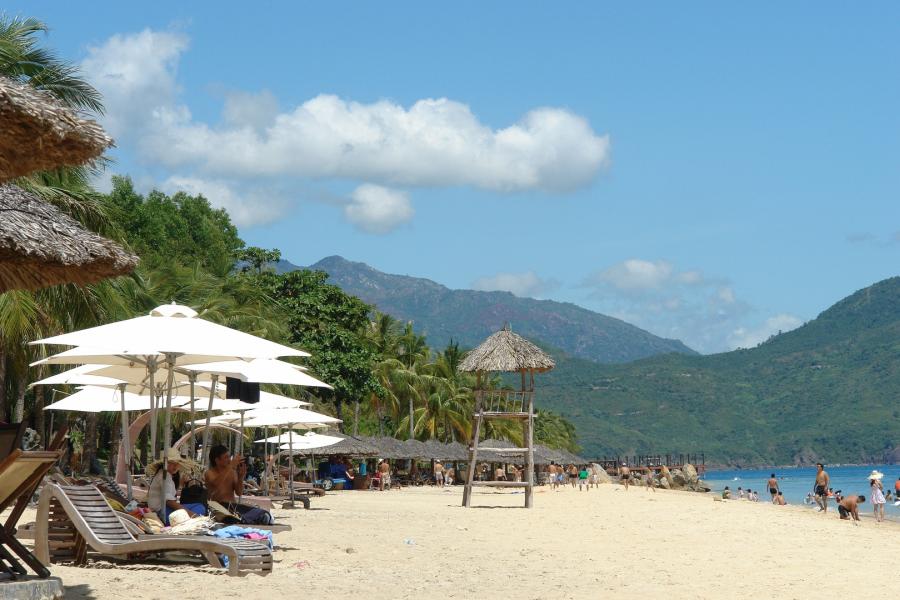 Accommodation
Whatever kind of accommodation you're looking for in Southeast Asia can be found easily for a reasonable price. Most of the accommodations come with basic amenities and are clean. You may want to visit the property for an inspection first for peace of mind and security. A one-bedroom may cost around $150 (approx. €123, £109, $190 CAD, $194 AUD) and a 3 bedroom could cost around , of course, depending on the country and location.
Packing List
Weather: The winter weather in Southeast Asia will normally be hot during the day and hot/warm during the night. You have to pack accordingly.

Warm clothing: Even when you go to a warm location like Southeast Asia you should not forget to take some things with you for your trip back home. When you return you are adapted to the warmer weather and need something to protect you from your hometown temperatures.

Consider the Weather: Always look at the type of weather in Southeast Asia. Things like humidity, wind, and rain do not show up in the temperature graph but can have a great impact on your wardrobe. There are several sites with long term forecasts and climate information. Is there often a short afternoon downpour like in the tropics, you maybe need to take a strong umbrella and shoos that can cope with the rain. If there is often a lot of wind you might need a more wind-resistant coat.

Check the local Shopping options: Try to find information about the local shopping options near your location in Southeast Asia. Are there stores where you can buy all your daily supplies, or are some things difficult to get? For some more remote locations, the options can be limited. If a certain item is really important for you might need to take it with you.

Look at the Local Culture: The local culture in Southeast Asia can impact your wardrobe. If most activities are in more upscale locations you might take some more appropriate clothes with you. Or travelling if you travel to certain countries women need to cover themselves in certain areas.

Amenities: Know what's Included in your house or apartment. Is there a coffee maker, a toaster, a washer and dryer, an iron, what is in the kitchen, what kind of towels are there? Things that are there means you do not have to take them with you. A furnished apartment or house can mean something from a few pieces of furniture to a well-stocked place with all the things you have at home. But most of the time your rental will not be stocked.

Mix and match: Wear layers so you can use your wardrobe more efficiently. And do not worry about wearing something more often, probably only you will notice this.

Important for you: If there is something that is really important for you that you want to have present in your house or apartment, take it with you. This can be something like a special knife for the kitchen, or a small mirror that you use in the morning. You can also purchase it locally if it is not that expensive.

Pet supplies: If you take your pet with you don't forget to take supplies for a few days with you. And enough medication, vitamins, or other supplies if you can not purchase them in Southeast Asia locally.

Food: Don't take a lot of food with you. Only when there is something you really can not live without you, and it is not too heavy you could consider taking it with you.

Towels: Not all locations include bigger towels for the swimming pool or a visit to the beach. If you have to take them and don't have a lot of room you can buy some big thin towels.

Office supplies: Normally you will not find any office supplies in your house or apartment. If you think you will use them you could pack some supplies like a scissor, notepaper, envelopes, some pens, and more depending on your needs.

Limit yourself: Don't take too many shoes and jackets, you will not need them that often.

Best-fitting: Bring your favorite and best-fitting items that can multi-function

Washer: Do you have a washer and dryer onsite, you don't need to pack a lot of clothes
Clothing
Basics
Casual
Smart
Footwear
Toiletries
Beauty
Hygiene
Clothing
Basics
Casual
Outdoor
Footwear
Accessories
Toiletries
Medicine
Miscellaneous
Other
Toiletries
Beauty
Hygiene
Hair
Other
Medicine
Miscellaneous
Technology
Travel and Free time
Travel
Free time
Important
Documents
Money